June 2023
Releases this month:
June 1, 2023
Automatically route Smart Inbox messages with keyword exclusions for Automated Rules
You can add exclusion criteria to your Automated Rules for the Smart Inbox. Now you can add an exclusion operator to exclude posts with certain keywords or phrases from being created as Cases or create an Inbox View that excludes certain types of messages from appearing.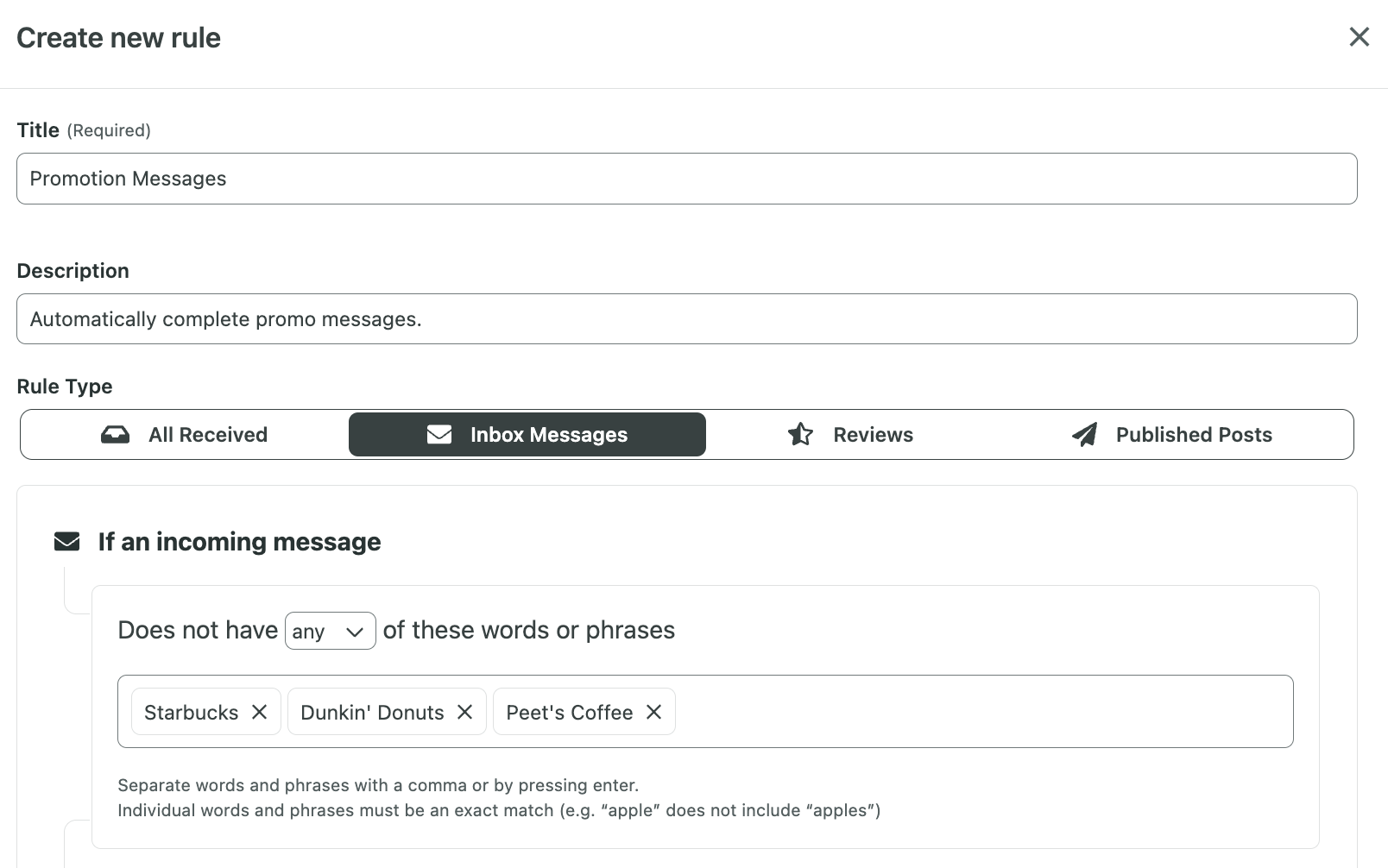 Enhance your Automated Rules with exclusions for better message routing and increased customer care with this how-to.
June 1, 2023
Gain deeper insights into profile disconnections for Facebook and Instagram
Now profile disconnect notifications, via email and in the Sprout app, provide more granularity so you can understand exactly what caused one of your profiles to get disconnected. Plus, the updated notifications for Facebook and Instagram also provide next steps to reauthorize your disconnected profiles based on your permissions.
Remember to turn on your Profile Disconnect notifications in your Global Settings to get notified right away in the case of a profile disconnection. Learn more about your notification settings with this overview.
June 5, 2023
On Jun 5, 2023 Facebook moved all Pages to the New Page Experience. You'll see the following changes in Sprout:
Temporarily, you can no longer connect new Groups
Group posts appear from the user who connected or last reauthorized the Group, not from the Page
Comments and replies to Group posts appear in the Smart Inbox but are read-only
Published Facebook Group posts are temporarily unavailable in the Calendar
Additionally, on June 14, 2023 you can expect to see some updates to your Sprout Reports, namely:
Facebook Pages
Profile Performance
Competitor Profiles
Facebook Competitors
These reports now provide metrics for Followers, instead of Fans, based on the NPE changes.
Learn more about these changes in this overview.
June 6, 2023
Use Custom date range comparisons to analyze more meaningful period over period comparisons
Now all Sprout reports, regardless of plan level, can compare data from non-contiguous date ranges or date ranges of different lengths. You can choose a non-contiguous analysis to compare campaign date ranges from two different years or you can compare a single month to an entire year.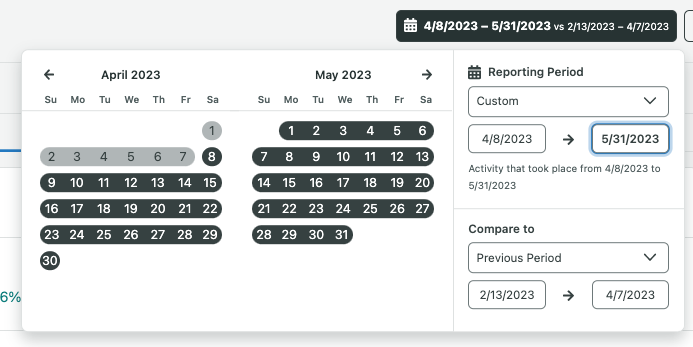 Learn more about the Comparison Period with this helpful how-to.
June 7, 2023
Auto-save Task updates
Now when you update the priority, assignee or type of a Task in Sprout, the change automatically saves instead of requiring an extra step for you to click Save and Exit.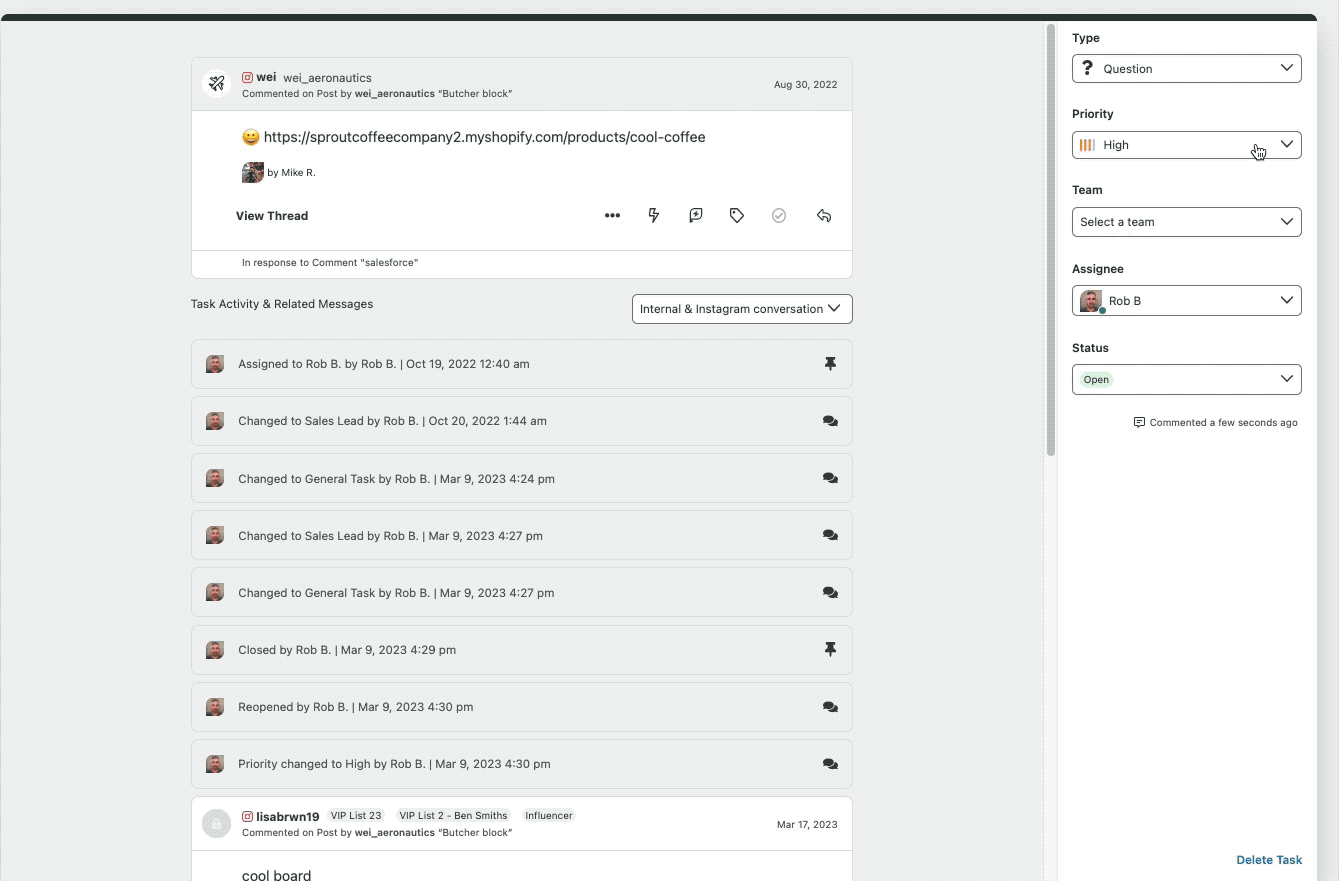 Learn more about assigning Tasks and owning your customer care strategy with this overview.
June 12, 2023
Fine-tune your Advocacy outreach with digest timing configuration
Now you can choose specific days to send your Advocacy digest. Select the best time and enable your team to be champions for your brand.

Learn more about Employee Advocacy in this section.
June 14, 2023
Enhance your customer care on-the-go with TikTok comments in Sprout's mobile apps
Now you can view your connected TikTok profile's comments in the Smart Inbox of the iOS and Android apps. Using the Profiles filter you can select your TikTok profiles to quickly review comments and respond appropriately. Mobile users can also choose to receive push notifications for TikTok comments.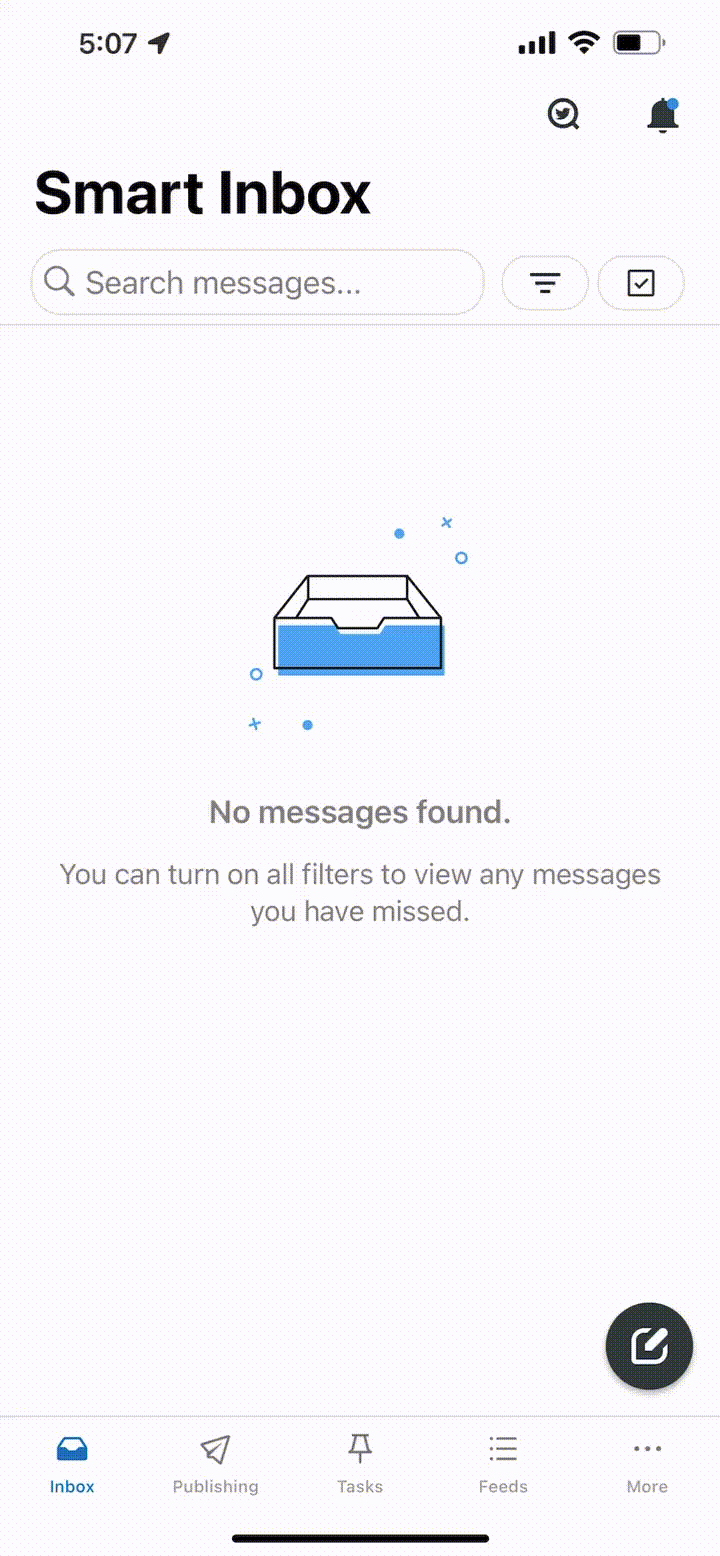 Learn more about using TikTok in Sprout in this section.
June 14, 2023
Stay ahead of the conversation by enabling Listening Spike Alerts in new Topics
Now Listening customers can set up Listening Spike Alerts when they create new Topics. Never miss new activity on any of your Topics.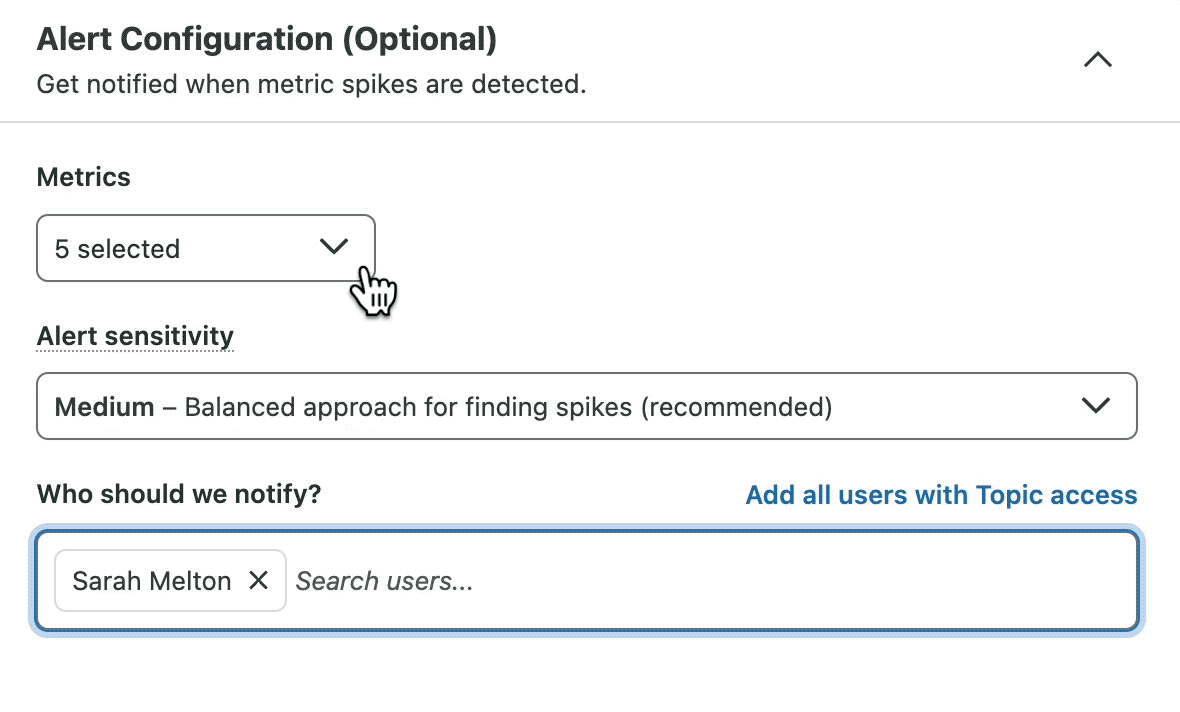 Learn more about Listening Spike Alerts in this overview.
June 22, 2023
Export user permissions to better audit and control access to your Sprout account
Account Owners can now export CSVs of user permissions for their Sprout account and established Groups. The CSV export of permissions enables Account Owners to perform audits with ease and ensure that permissions are granted appropriately.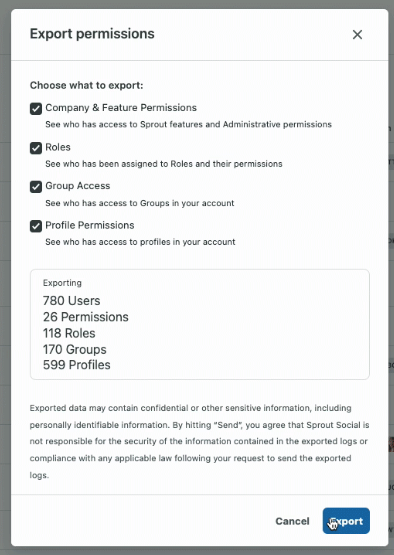 Learn more about using the export functionality and CSV file with this overview.
June 26, 2023
Connect GA4 properties to Sprout and get deeper insight with the GA4 Report
Now you can connect Google Analytics 4 (GA4) properties to Sprout. Note that you can no longer connect new Universal Analytics properties to Sprout.
With this update to GA4, you can also access a new Google Analytics 4 Report in your Cross-Network reports section. This report helps you see the number of website and total sessions from social driven off of UTM parameters.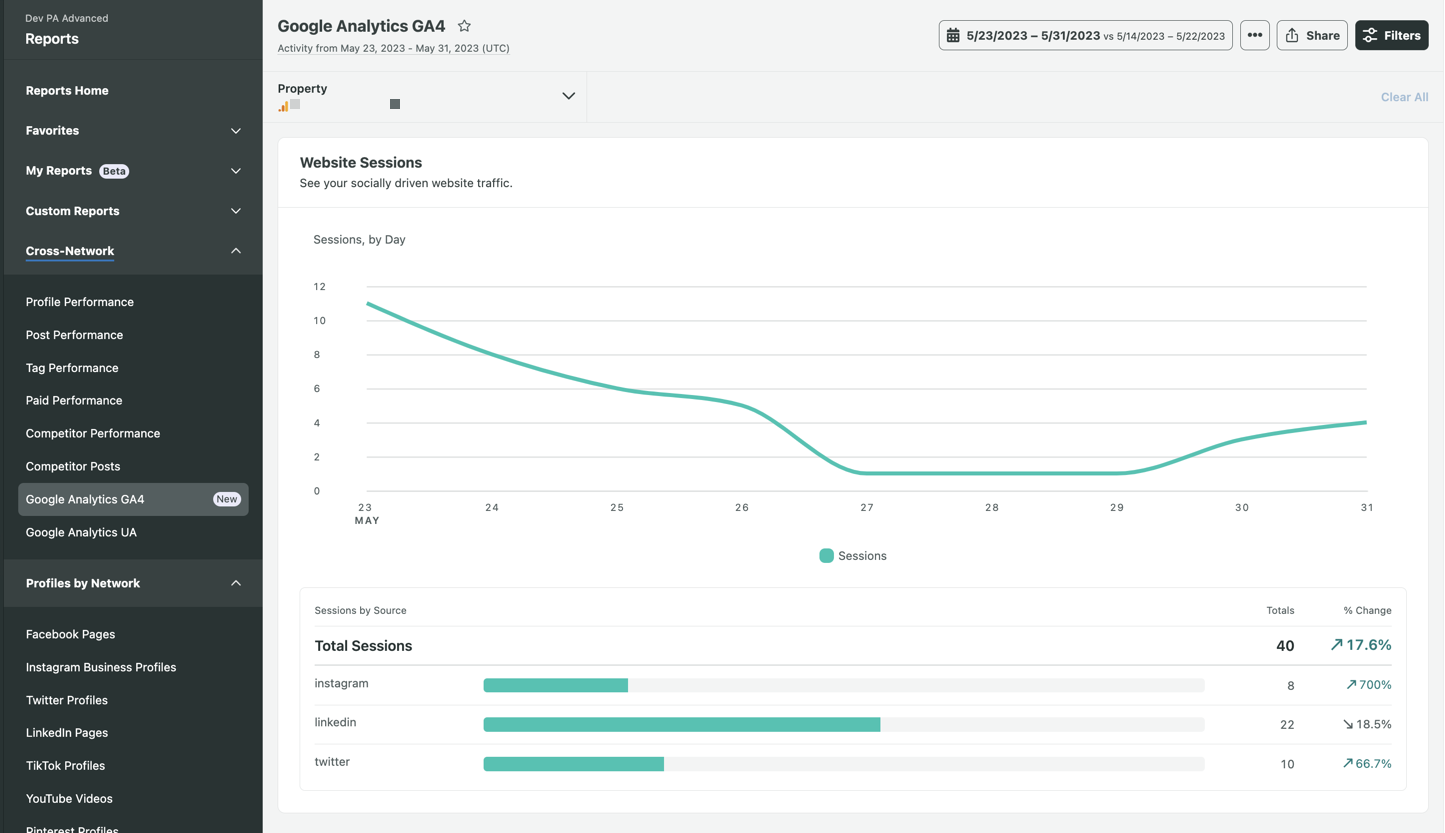 Learn more about the report and changes with GA4 with this article.
June 28, 2023
Work smarter with Suggestions by AI Assist in Compose
Now you can create high-quality captions in seconds with Suggestions by AI Assist, Sprout's OpenAI integration. Spend your time crafting your social strategy and let AI and automation inspire new ideas.
Note: This feature is currently being rolled out. You'll see it when it's available in your account.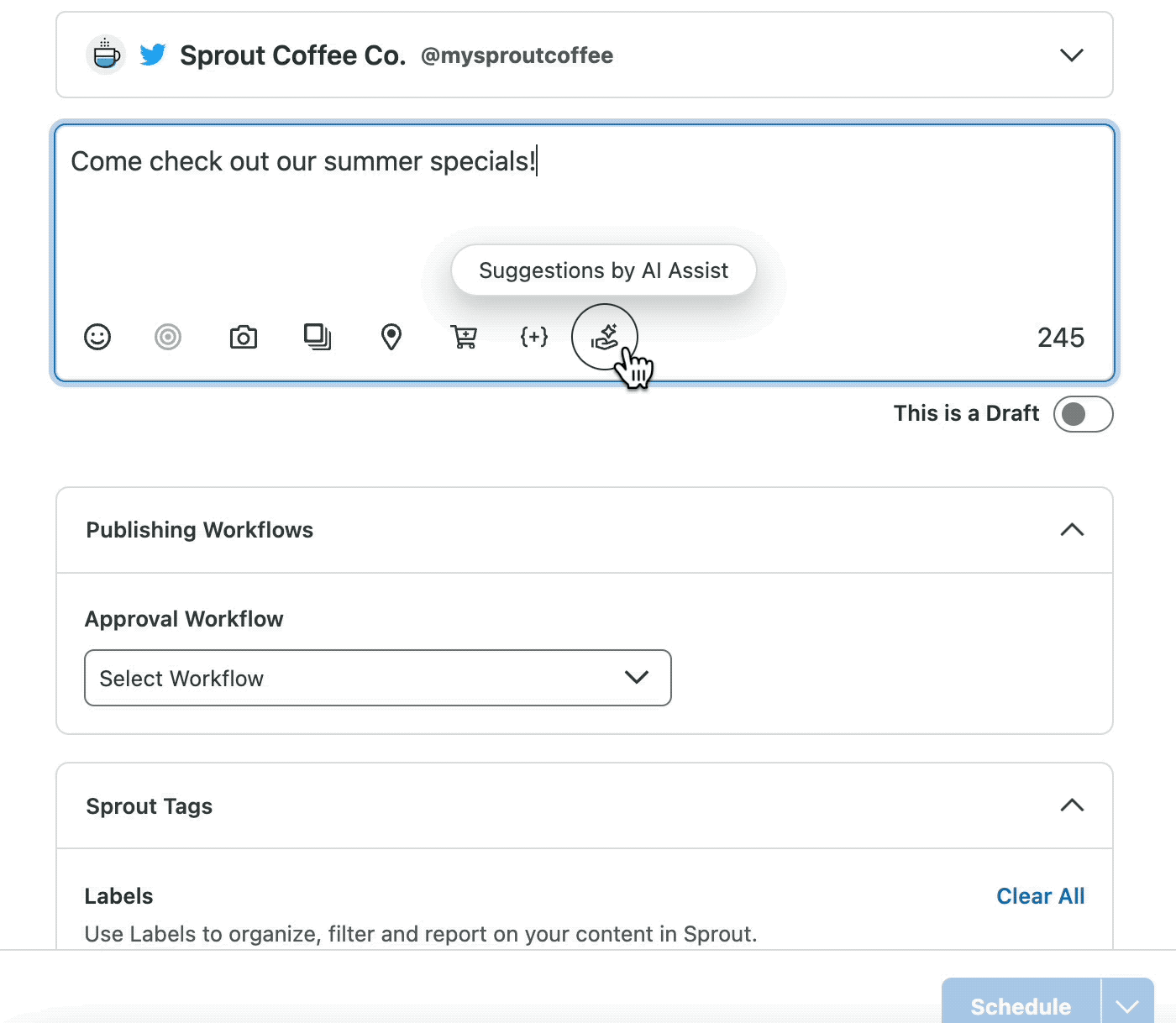 Learn how to use Suggestions by AI Assist in this guide.
June 28, 2023
Carry collaboration throughout Sprout with Conversations in the Asset Library
For users on the Professional and Advanced Plans, you can start conversations on Text Assets, Images and Videos within the Asset Library. Now, Conversations expand even deeper throughout Sprout so you can collaborate in the moment and gather feedback directly from Sprout.
Learn more about Conversations with this overview.