How do I configure my notification settings?
Sprout Social provides a variety of ways to keep you in the loop about the activity happening in your Sprout account. You can customize your notifications to cut out ones that don't apply to you and make sure that the most important notifications are delivered to you where you want them.
By navigating to your name > Settings and then clicking Notifications under Global Features, you can decide what notifications you receive and how you receive them.
Sprout offers four ways of notifying you:
Email - email notifications are sent to the email address you use to access Sprout.
Drawer - chronological notifications that appear in the Notifications Drawer. Access it by clicking the triangle icon
Toast - popup notifications that appear in the bottom-right of Sprout.
Slack - if enabled, notifications appear in your Slack account.
Depending on your permissions set in Sprout, you can customize your notifications for:
Account - get notified when changes or issues occur in your Sprout account.
Collaboration - get notified when collaborative activity happens, like a new comment or @ mention.
Publishing - get notified about approval requests and other approval workflow steps along with calendar reminders and post status.
Listening - get notified about topic alerts.
Smart Inbox - get notified about Reply Approval activity and Reviews.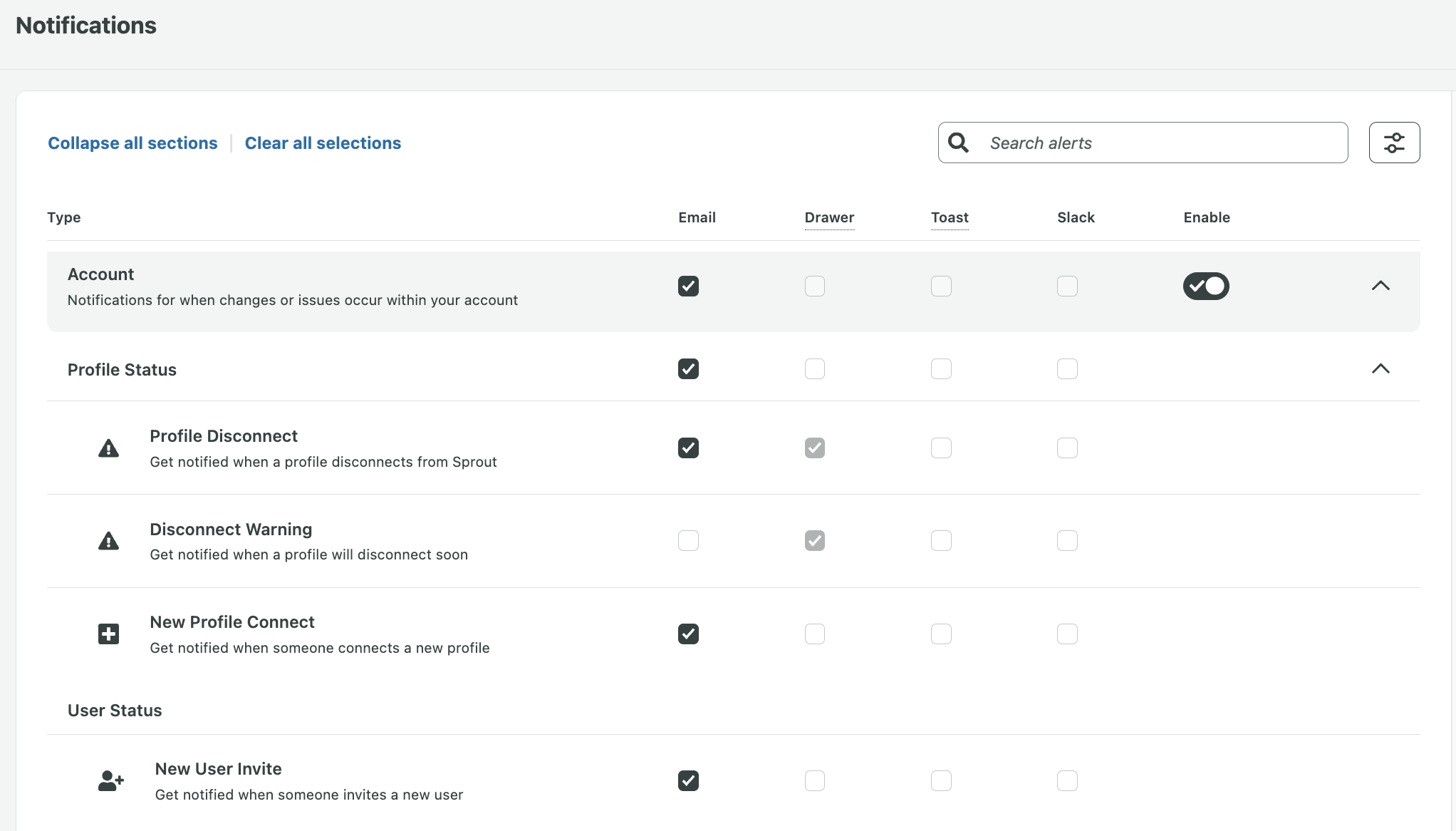 Select the available check boxes for the notifications you want and deselect check boxes for notifications you don't want to receive. You can also get notified in multiple ways about actions in your Sprout account. For instance, for Failed Post notifications you might want to receive an email, drawer and toast notification.