March 2023
Releases this month
March 6, 2023
Tailor your posts to each profile with one click using custom post variables
Advanced Plan customers can now create posts with specific locations, email addresses, phone numbers, URLs and more with Sprout's new custom post variables. Post your content once and let custom post variables fill in the information you need.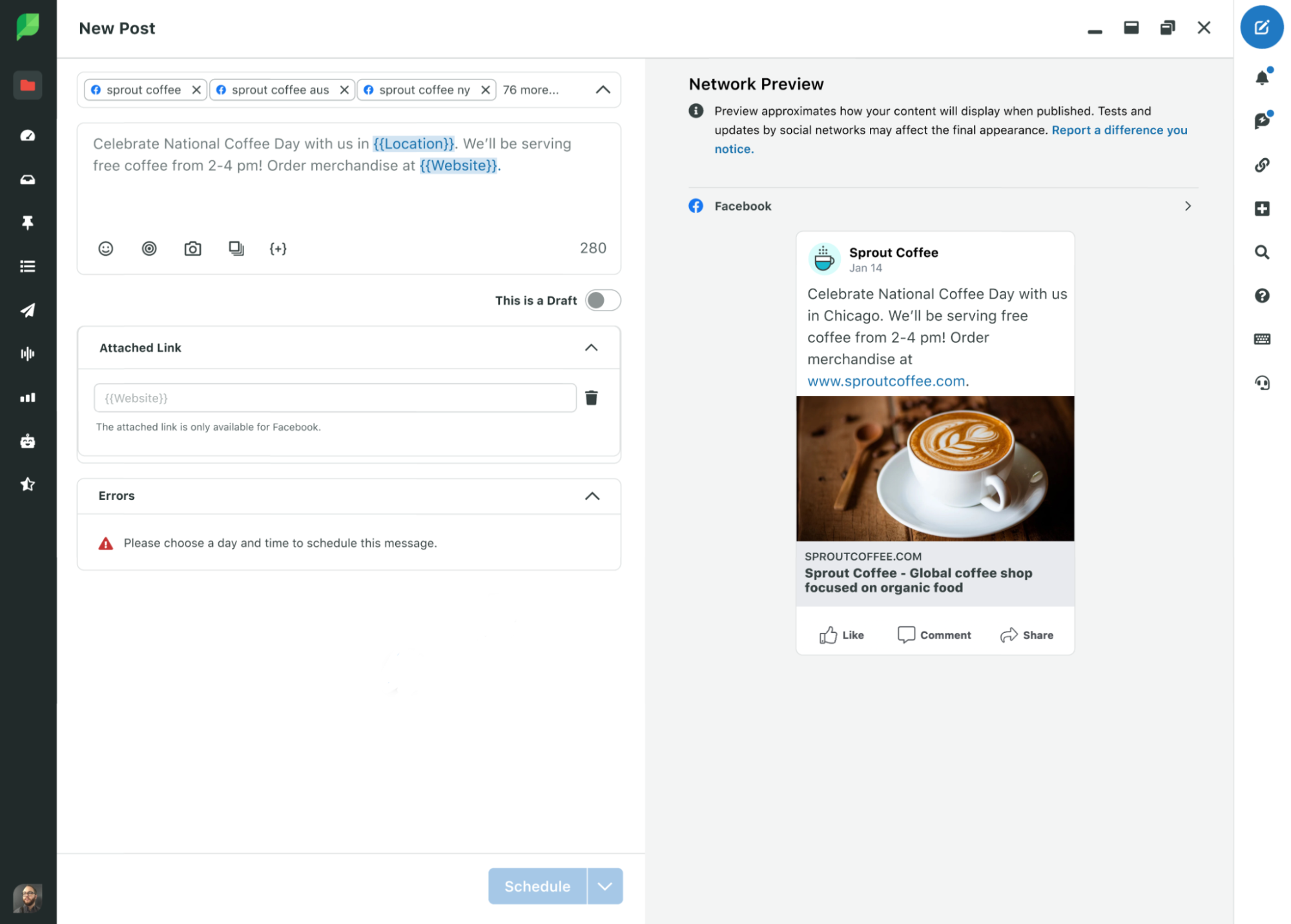 Learn how to create custom post variables in this guide.
March 6, 2023
Get a five-star experience for review management with Sprout's Google Play Store integration
Now you can manage your Google Play Store reviews right from Sprout. Connect your Google Play Console to Sprout to tag, task and respond to reviews so you can keep your engagement on track.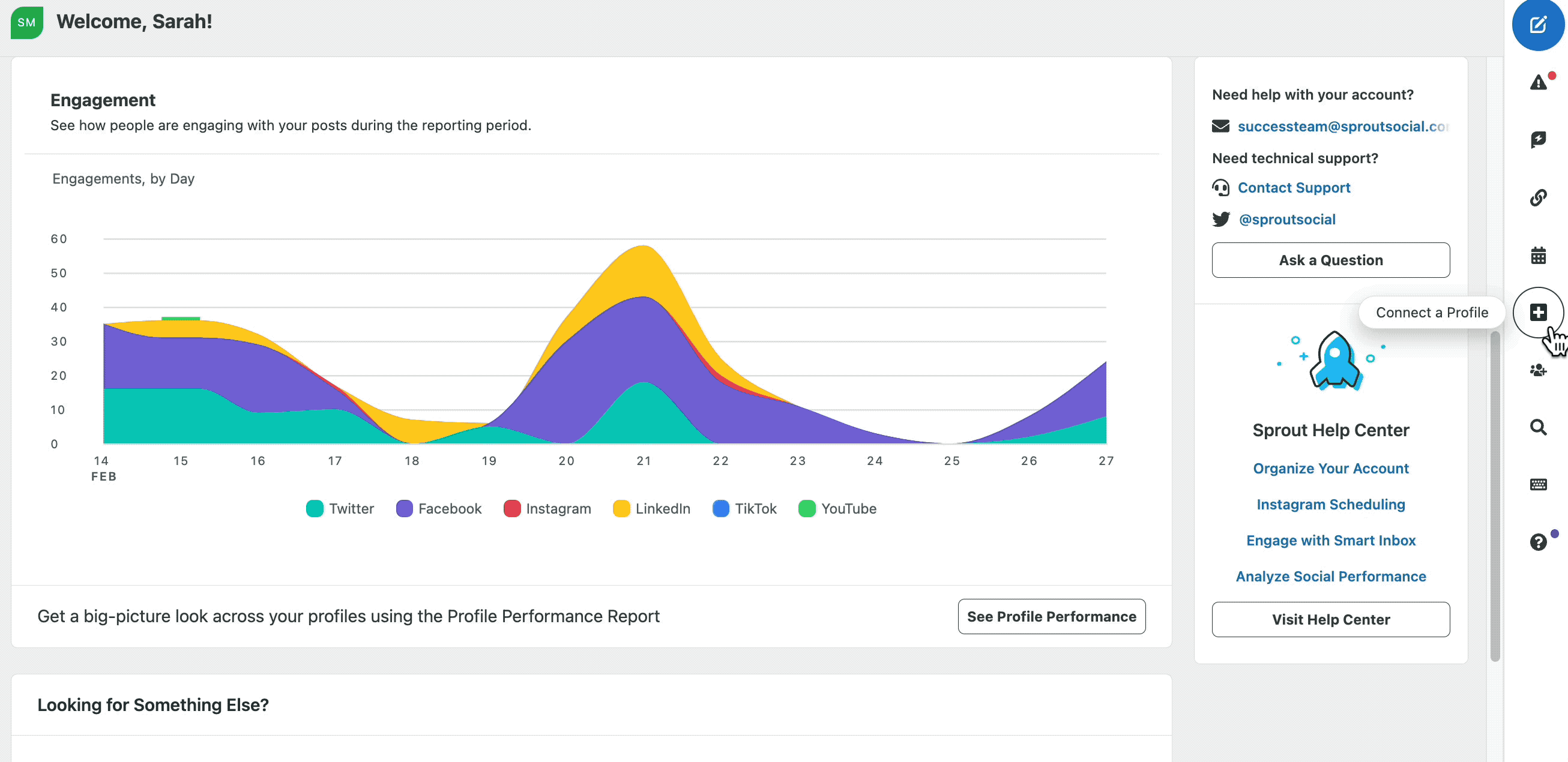 Learn how to connect your Google Play Store account in this guide.
March 7, 2023
Quickly get context for your Private Messages with Conversation View
Sprout's new Conversation View groups together messages between two profiles. With sent and received replies in one place, you can respond to your messages with confidence.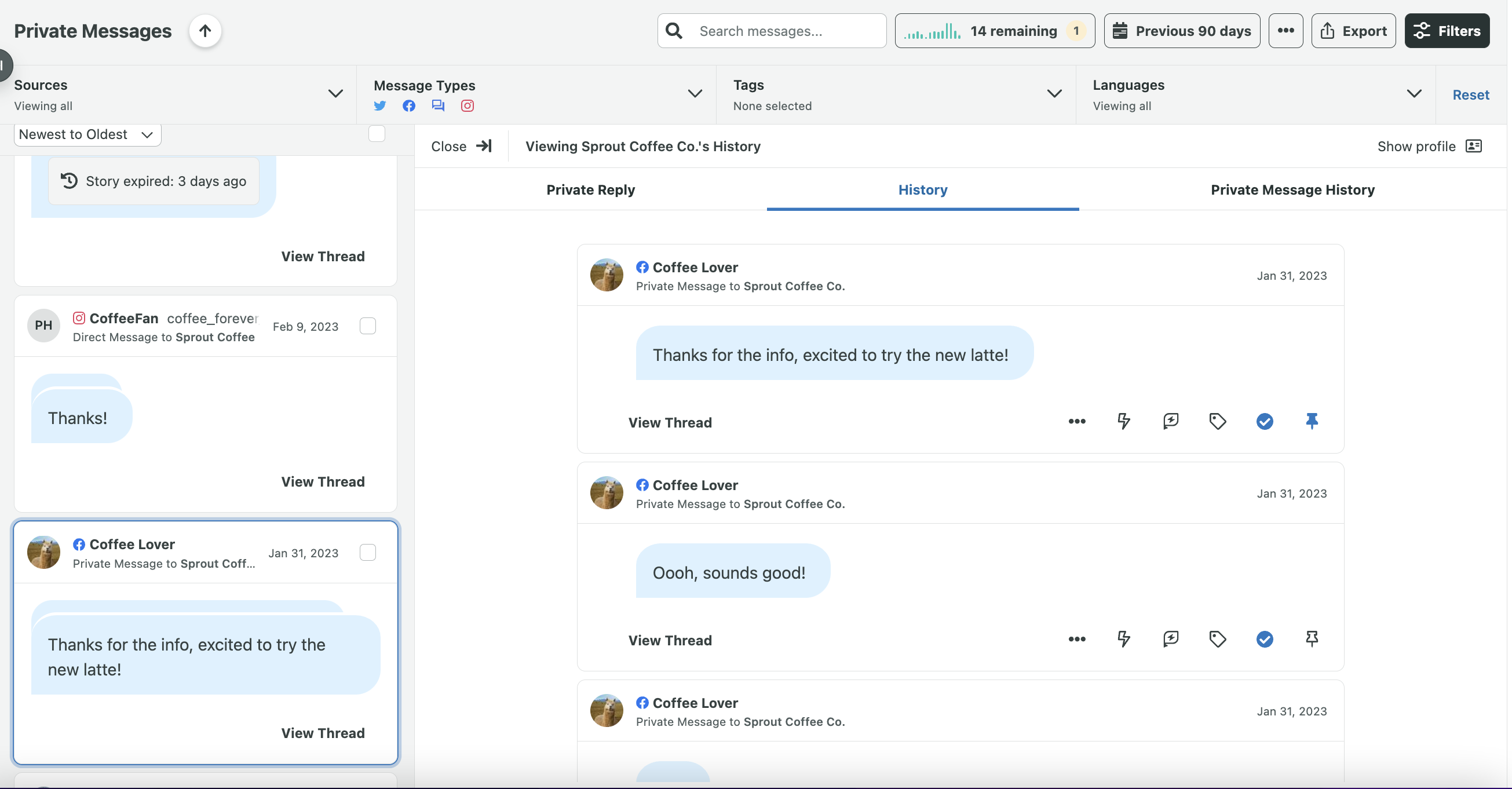 Learn more about Inbox Views in this guide.
March 8, 2023
Connect with your customers in their language by setting up language routing in Salesforce Service Cloud
Sprout now supports the language field in Salesforce so you can build flows to route messages to the correct customer care agents. Empower your team and unlock the power of global customer care.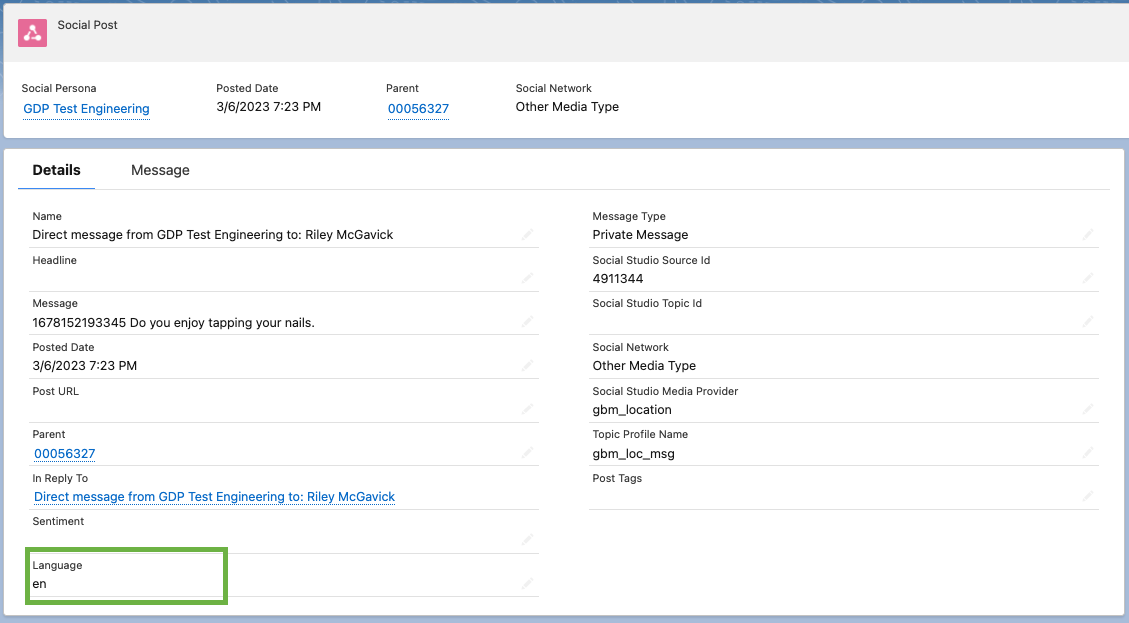 Learn how to set up the language field in this guide.
March 9, 2023
Quickly pinpoint user permissions with team filters
Now Admins on the Advanced Plan can search and filter team members in Roles & Team Members. Identify groups, roles and permissions and seamlessly update user access.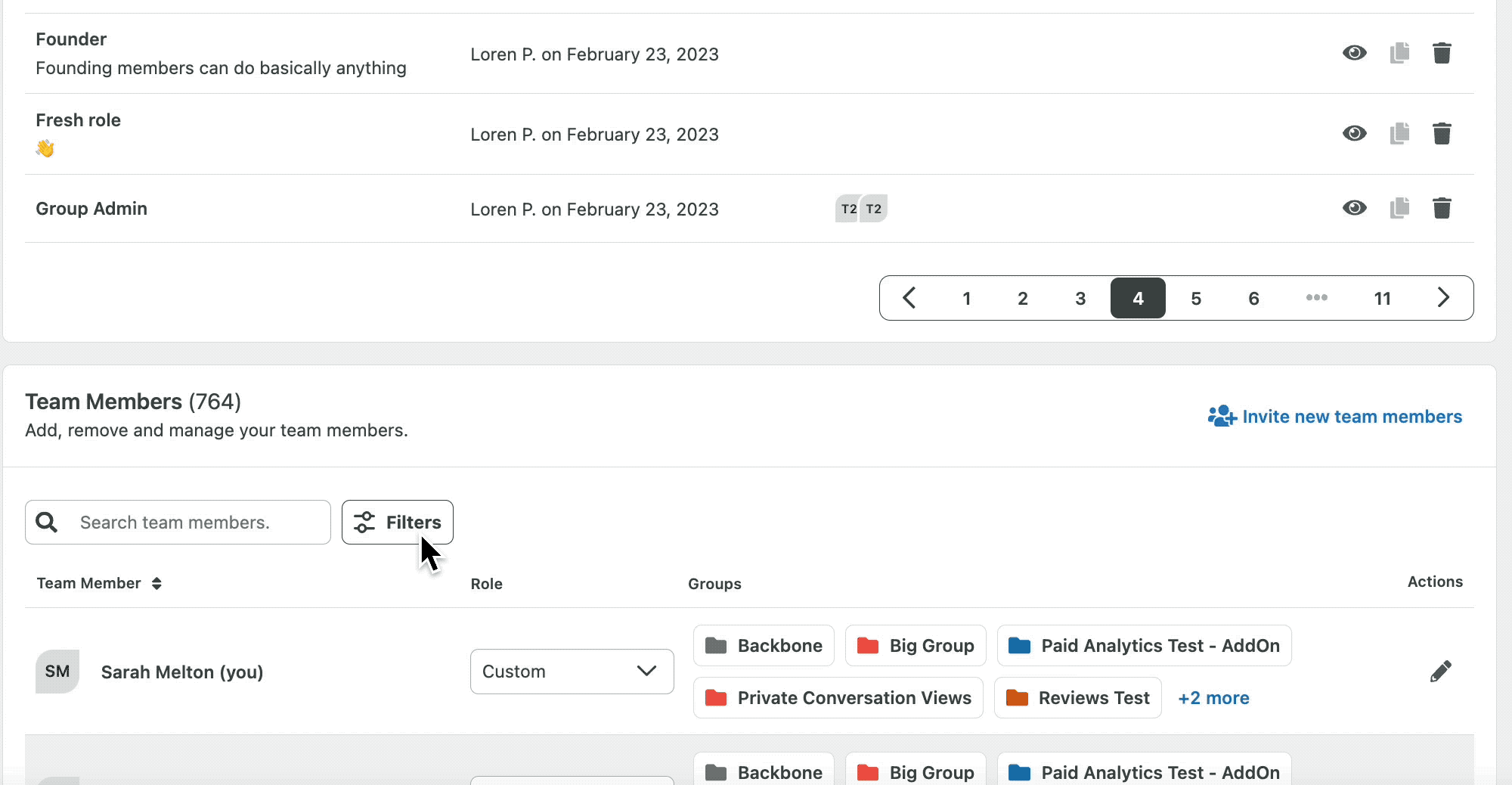 Learn more about managing users in this guide.
March 10, 2023
See a snapshot of your performance with updates to the Content Report in Advocacy
You can now see total values in the Advocacy Content Report without exporting data. Quickly see your total views, shares, engagements and clicks for your shareable and internal content.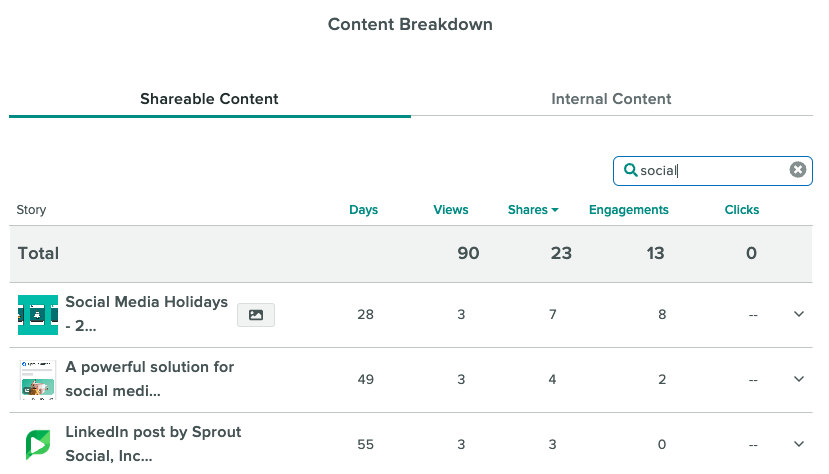 Learn more about Employee Advocacy Reports in this guide.
March 13, 2023
Combine customer care with the power of social listening with Twitter replies in Listening messages
If you're a Listening customer, you can now reply to Twitter messages from Listening. Save time and reply to posts right from the messages tab.

Learn about Sprout's Message Actions in Listening in this overview.
March 15, 2023
Showcase your Instagram videos with custom thumbnails
Now you can choose a frame or upload your own image to use as a thumbnail for your Instagram Reels and videos. Customize your Instagram content to highlight your brand.
Note: You can only upload your own image as a thumbnail on Instagram Reels, not for videos published as a standard post.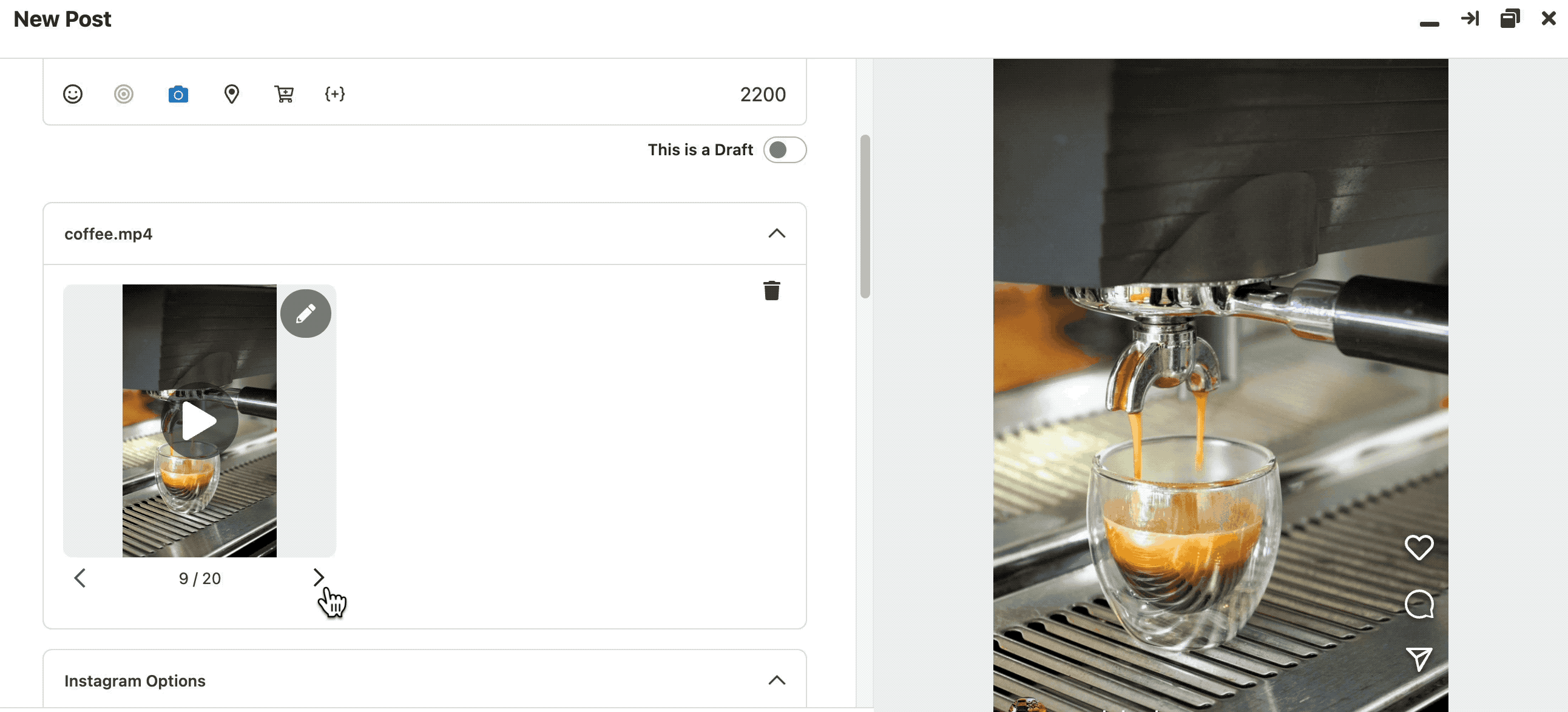 Learn more about publishing to Instagram in the Help Center.
March 15, 2023
Post with confidence with the Instagram Grid Planner
Sprout's Instagram Grid Planner shows you how your upcoming, scheduled and draft posts will look on your Instagram grid. Drag and drop to reschedule posts and keep your grid on point.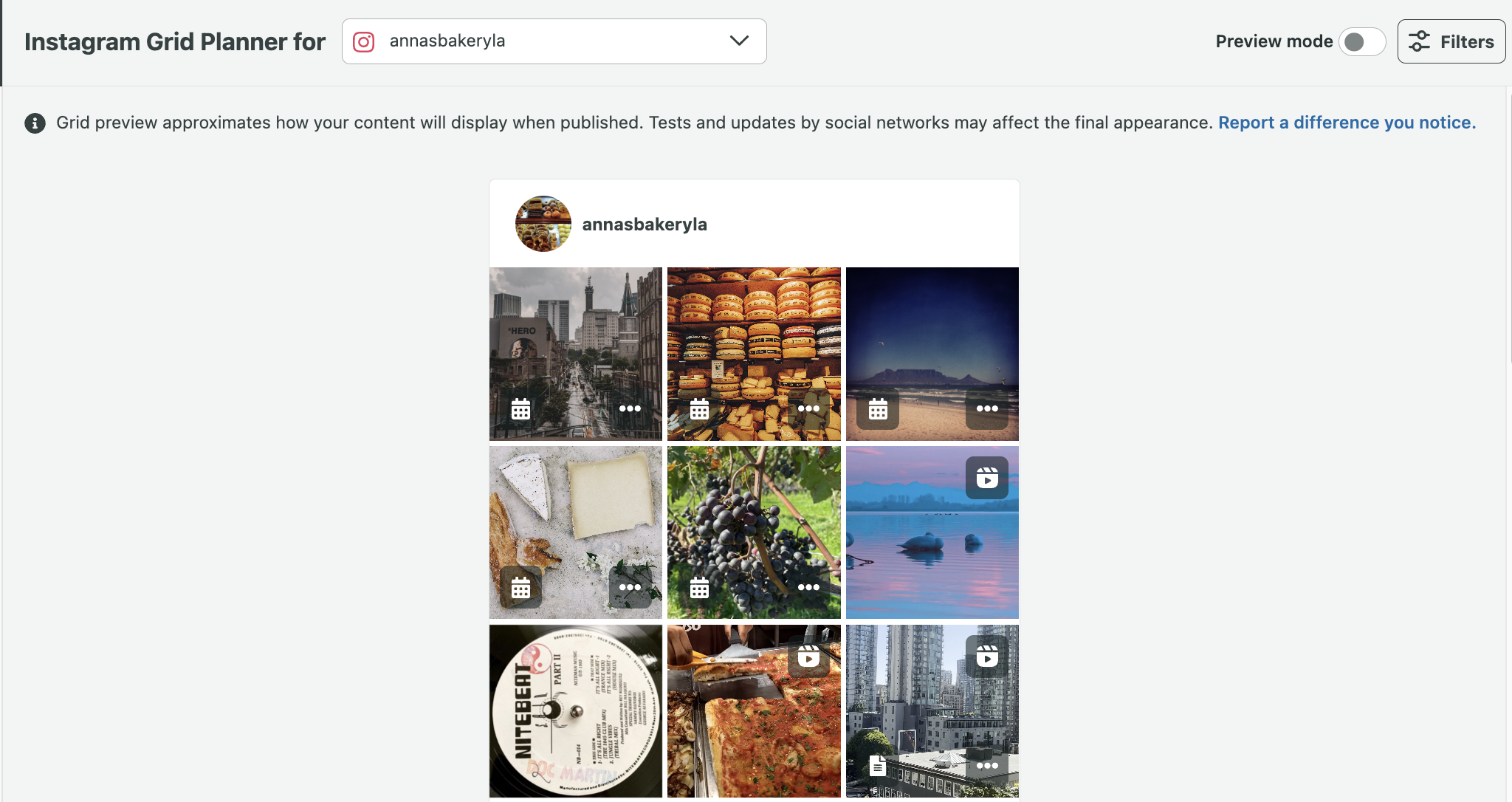 Learn how to use the Instagram Grid Planner in this guide.
March 17, 2023
Boost your content in a snap by sending Tweets to Advocacy from Sprout
Employee Advocacy users can now send Tweets directly to Advocacy from Sprout. Save time and amplify your content right from the Compose window.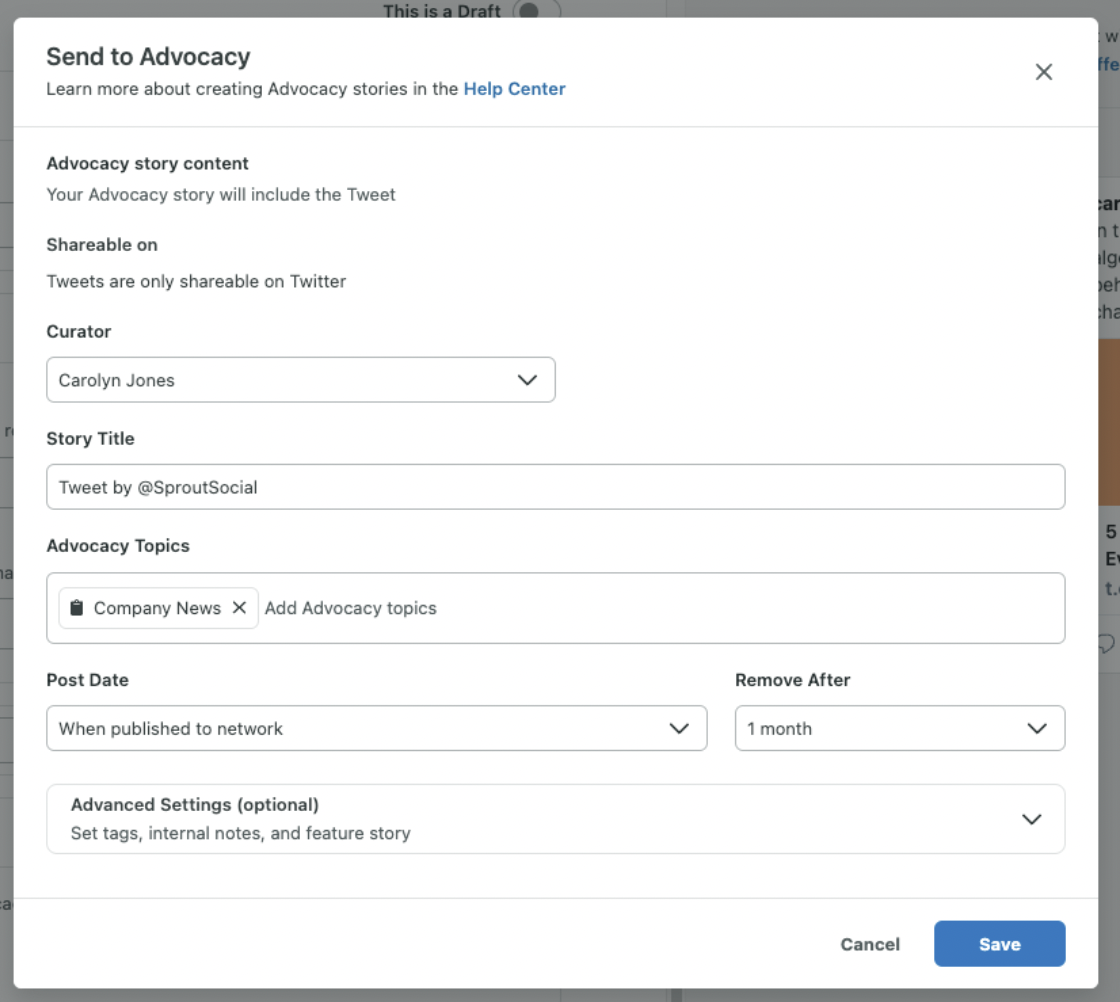 Learn how to share Tweets to Advocacy from Sprout in this guide.
March 22, 2023
Ensure your Salesforce configurations are on point with multiple integration connections
Now you can connect up to 10 Salesforce instances in Sprout. Test your Rules and Macros so you can use Salesforce Service Cloud in Sprout with confidence.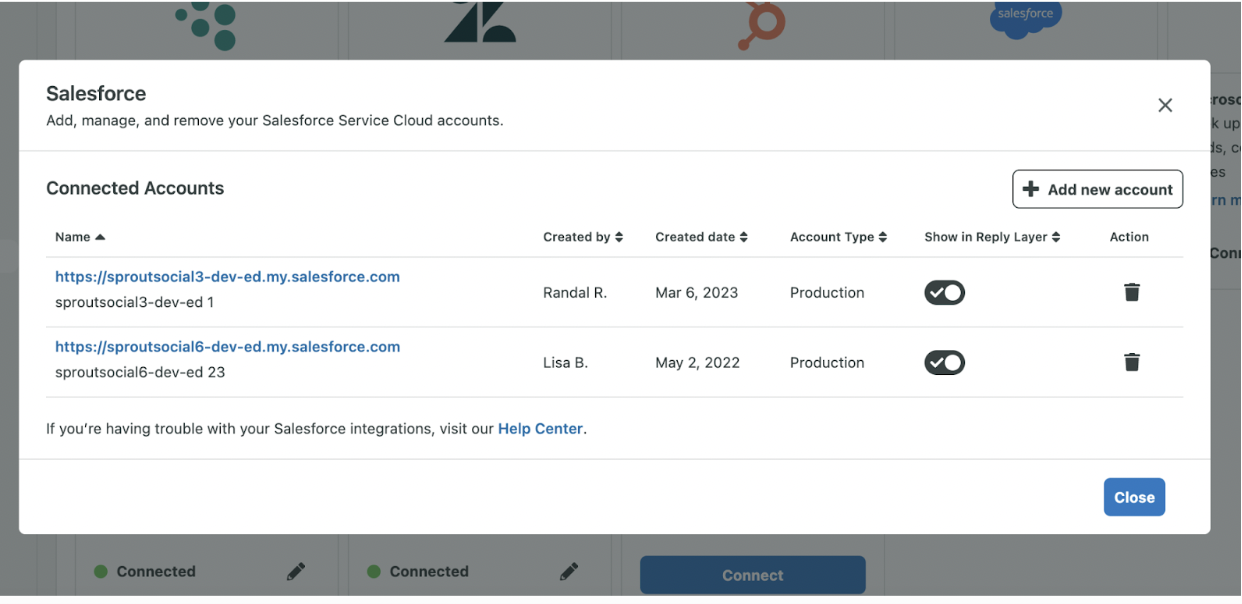 Learn how to set up multiple integration connections in this guide.
March 23, 2023
Gather more insight about actions taken in your Sprout account with the audit trail log
The audit trail log now includes details about profile connections, updated user permissions and publishing events generated by users and admins in your Sprout account. Additionally, the audit trail log also contains IT Admin specific columns to provide even more granularity.
Learn more about the data contained in the audit trail log with this article and learn how to download your audit trail log here.
March 27, 2023
Know exactly where you stand with LinkedIn Benchmarking
Premium Analytics customers can now compare their LinkedIn performance with other Sprout customers with Engagement Rate per Impression Benchmarking in the LinkedIn Pages Report. Measure and track your progress over time for a complete picture of how your social strategy stacks up.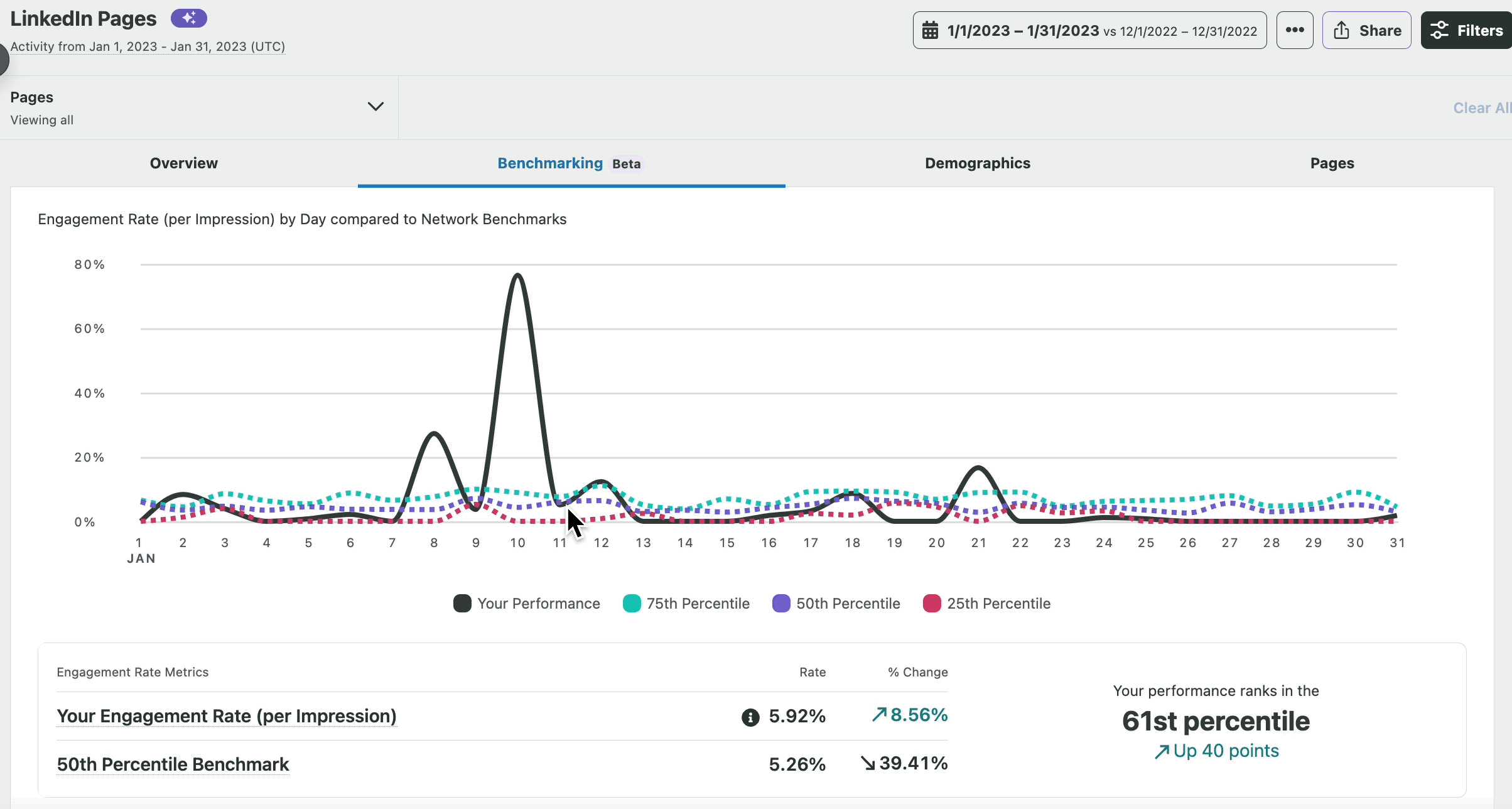 Learn more about LinkedIn Benchmarking in this guide.
March 27, 2023
Keep your tags organized with the archived tags toggle in Reports
Now you can quickly manage your tags in Reports by showing or hiding your archived tags. This toggle is available in the Tags filter in the Post Performance Report, the Tag Performance Report, the Inbox Activity Report and Custom Reports.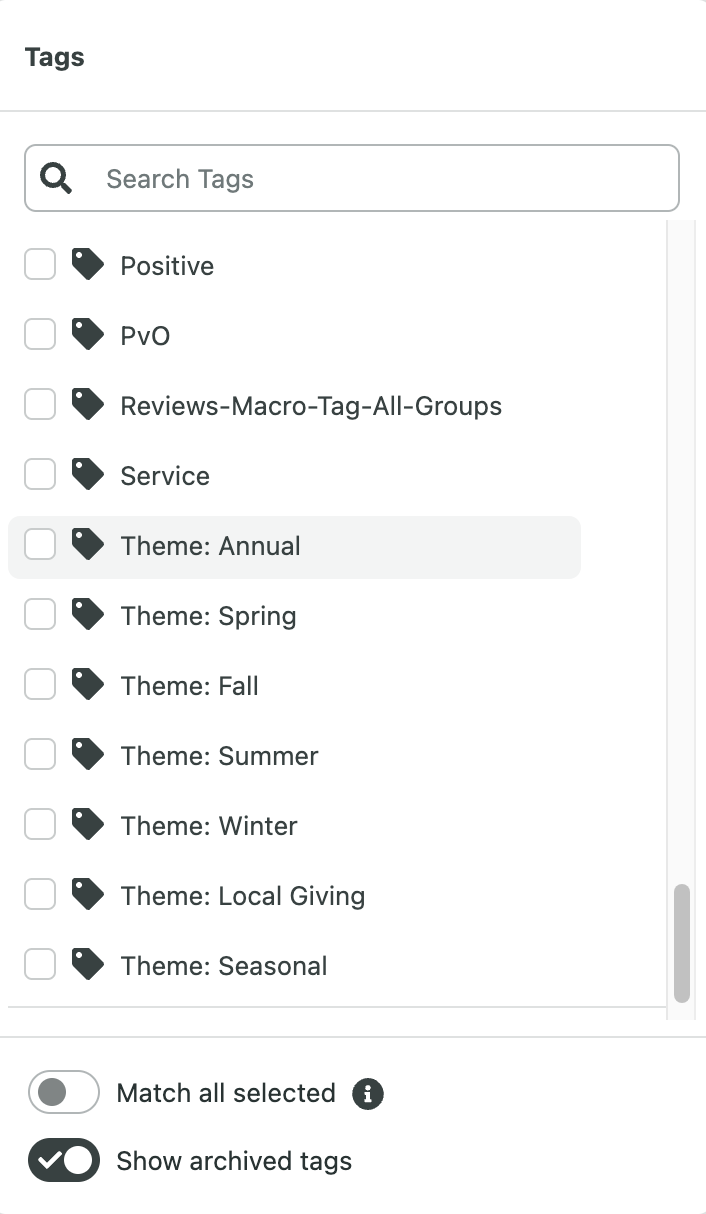 Learn more about Sprout's reporting features in the Help Center.