January 2022
Releases this month
January 13, 2022
Drag and drop to reschedule posts on the Month view of the Content Calendar
Now when viewing the expanded month view on the Content Calendar you can drag and drop posts to reschedule them. You can either drop your post to a new day, but keep the same time, or drag your post to a new and drop it at a new time.
Note: Queued posts can't be dragged and dropped to reschedule. Use the Sprout Queue to change the time on these posts.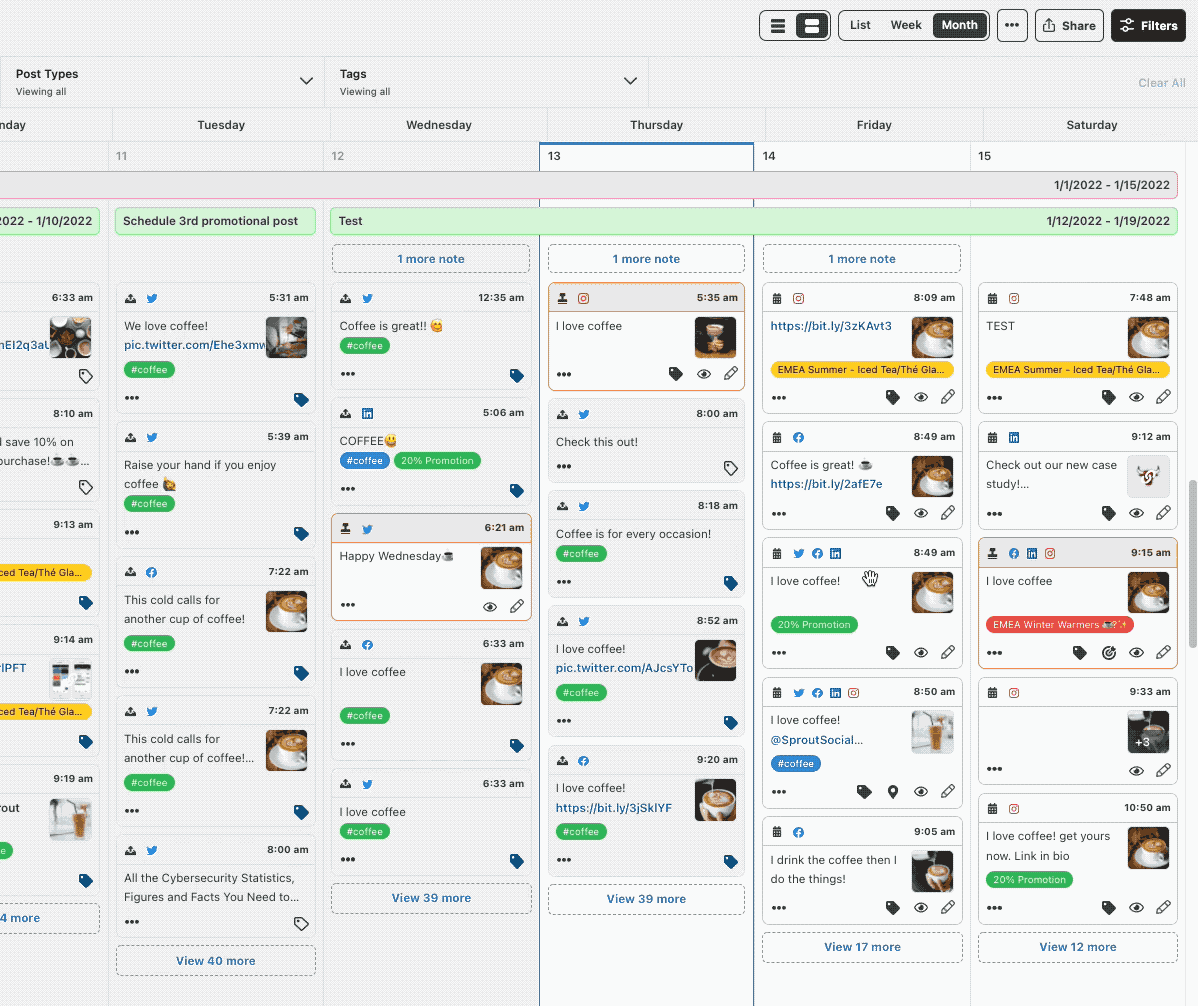 Learn more about the Month view and other Content Calendar options with this overview article.
January 18, 2022
Updated Notification Settings page
Now the Notification Settings page is updated to provide you with a better hierarchy, grouping and feature updates to make it easy to configure your notifications. You can collapse, expand, enable and clear all selections, and search and filter your alerts by type and sub-type.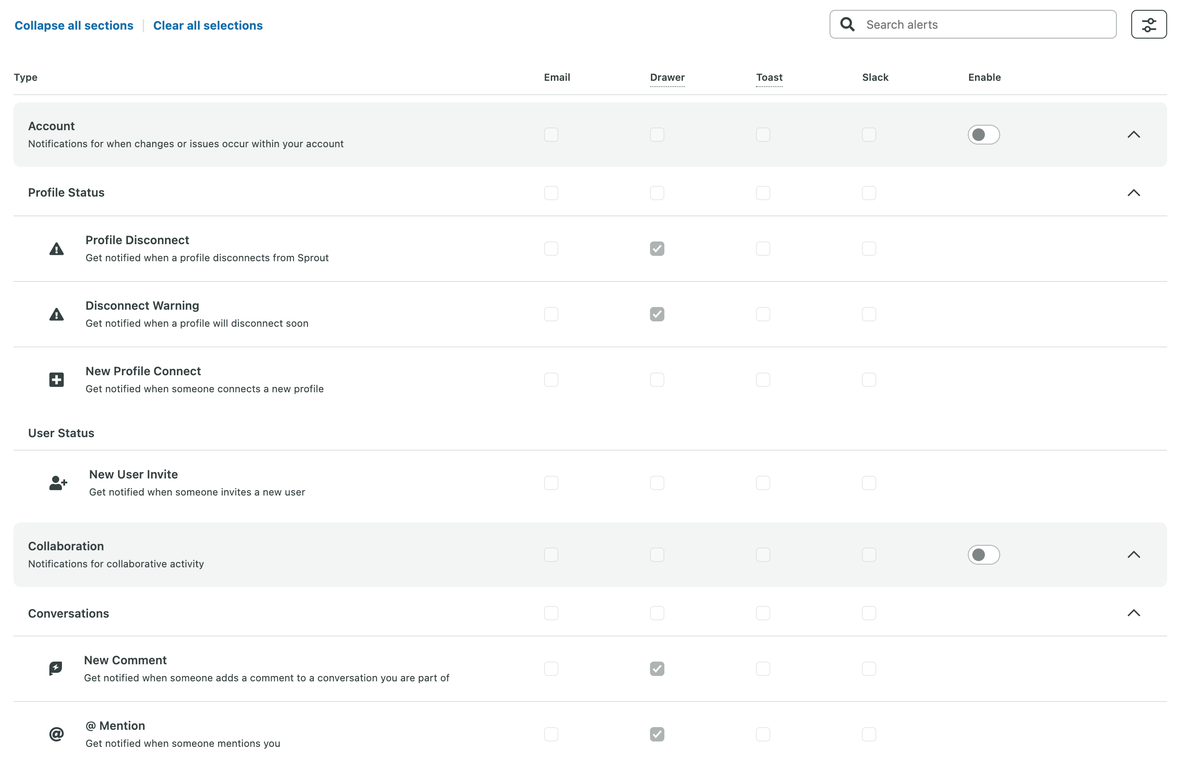 January 19, 2022
View the top Instagram hashtags for your competitors
Now you can see the top three hashtags by competitor in the Instagram Competitors Report. On the Profiles tab of the report, you'll see hashtags ranked by the total public engagements your competitors received on posts that contain the specific hashtag.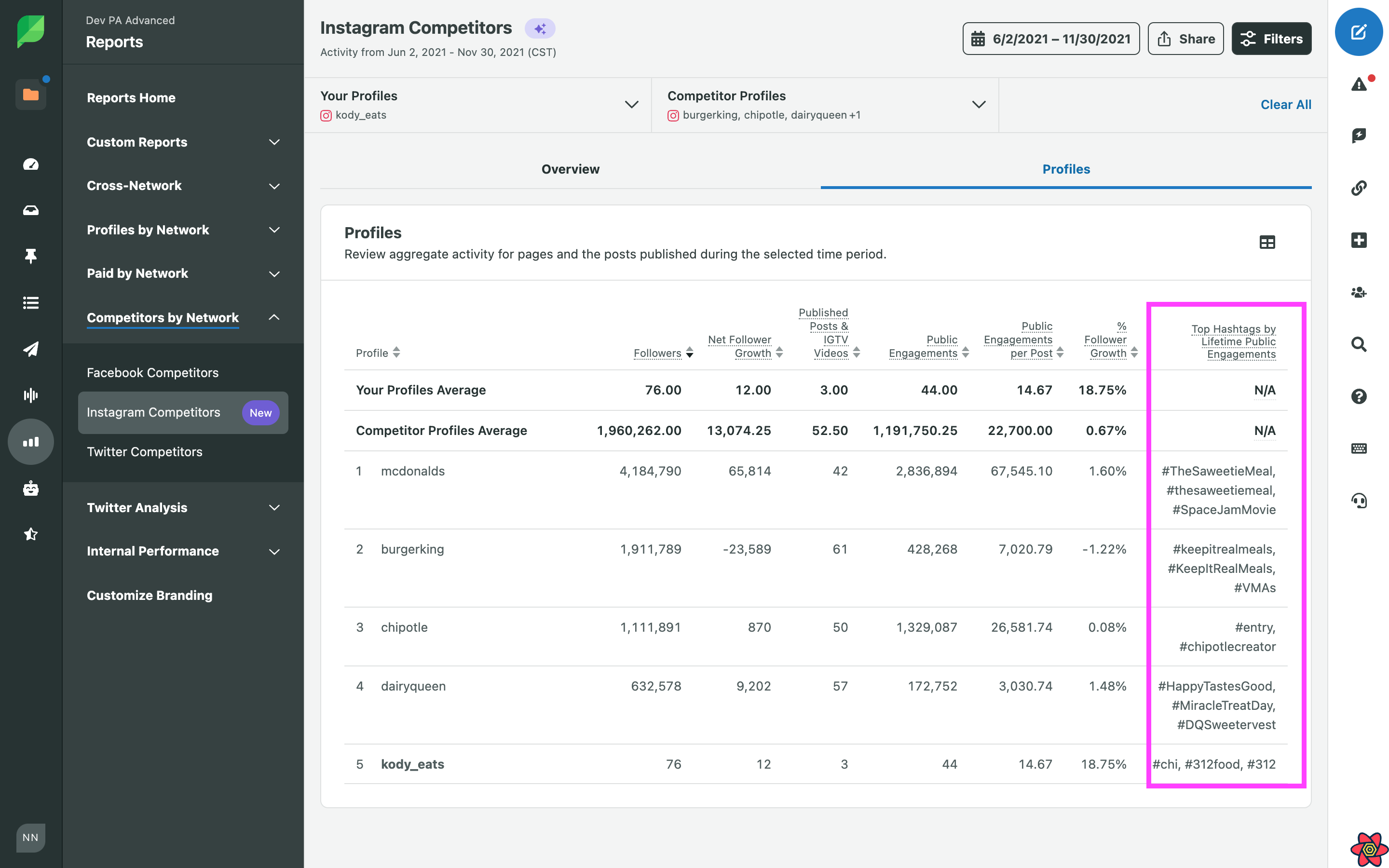 Learn more about using the Instagram Competitors Report to stay on top of the competition with this how-to.