January 2022
Releases this month
January 27 - Full-sized media in Twitter post preview
January 13, 2022
Drag and drop to reschedule posts on the Month view of the Content Calendar
Now when viewing the expanded month view on the Content Calendar you can drag and drop posts to reschedule them. You can either drop your post to a new day, but keep the same time, or drag your post to a new and drop it at a new time.
Note: Queued posts can't be dragged and dropped to reschedule. Use the Sprout Queue to change the time on these posts.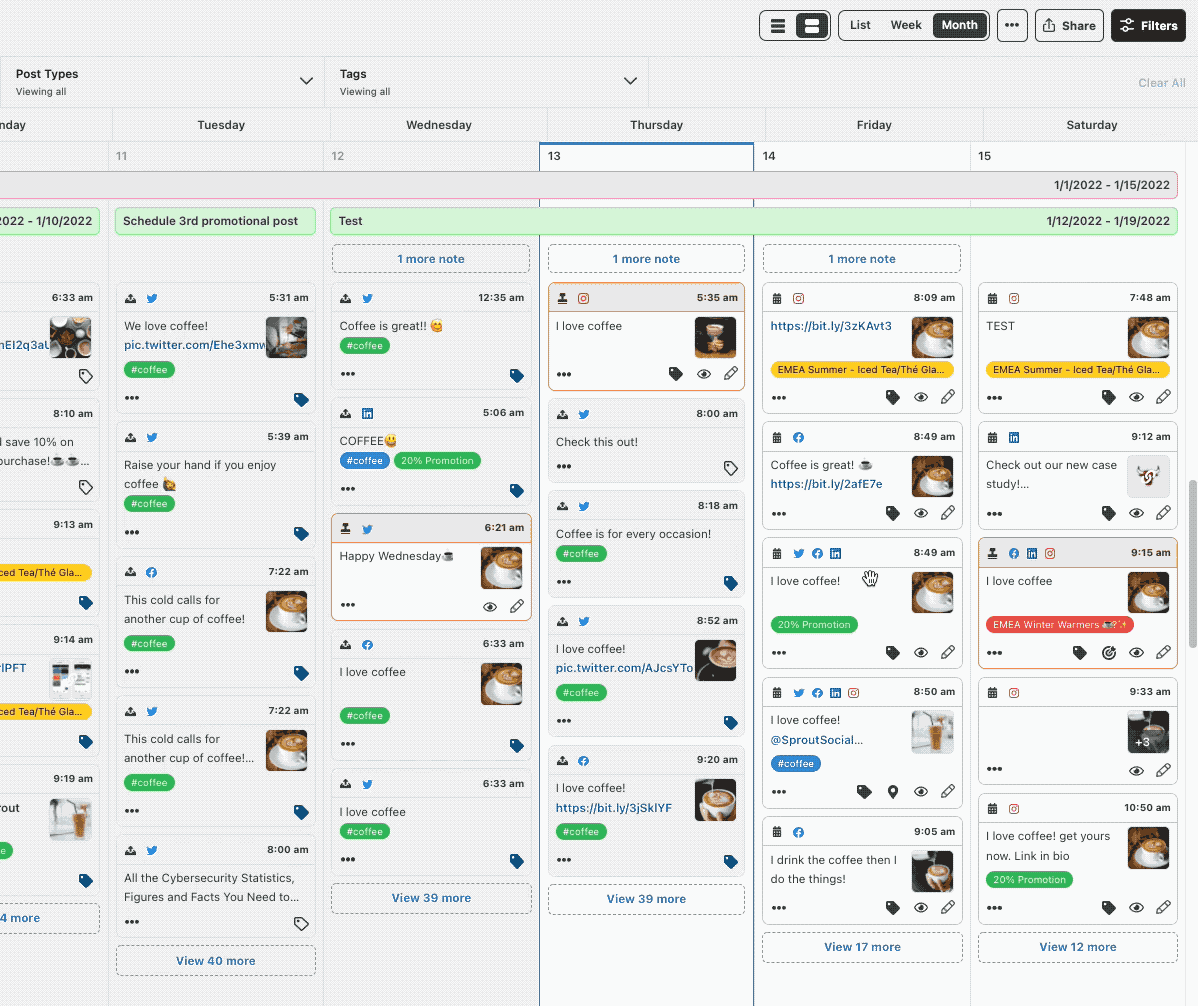 Learn more about the Month view and other Content Calendar options with this overview article.
January 18, 2022
Updated Notification Settings page
Now the Notification Settings page is updated to provide you with a better hierarchy, grouping and feature updates to make it easy to configure your notifications. You can collapse, expand, enable and clear all selections, and search and filter your alerts by type and sub-type.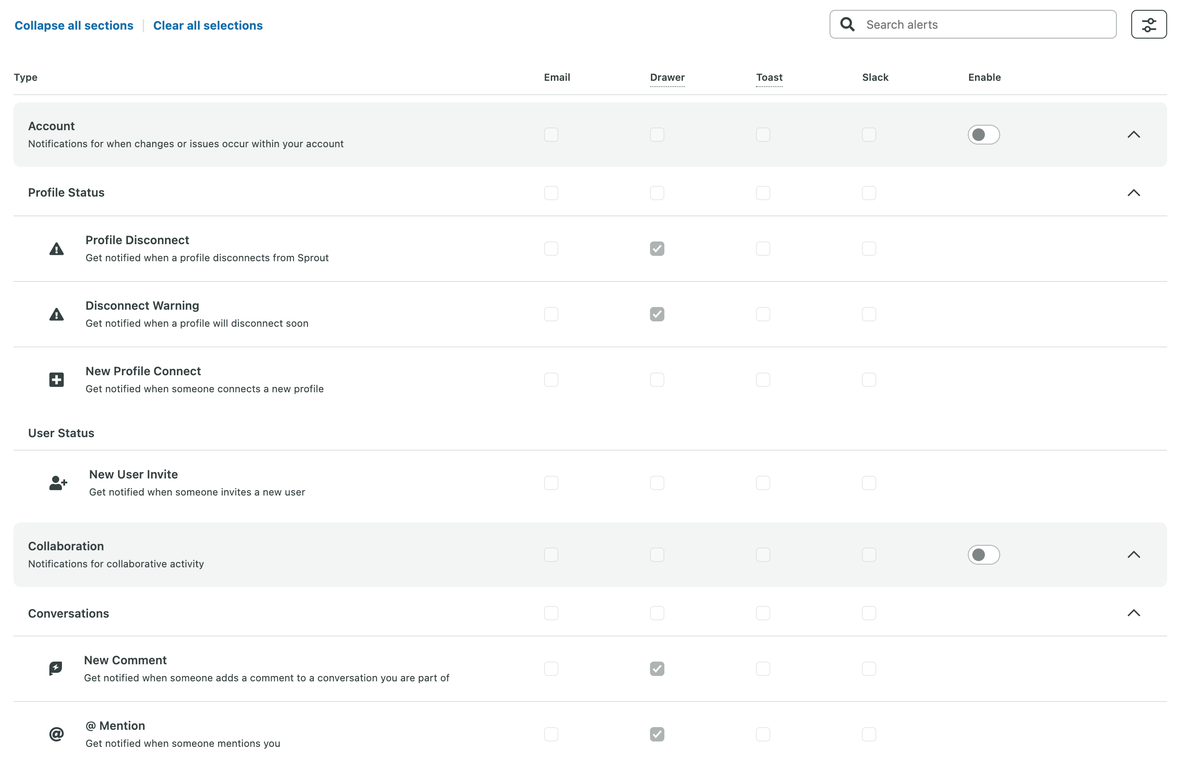 January 19, 2022
View the top Instagram hashtags for your competitors
Now you can see the top three hashtags by competitor in the Instagram Competitors Report. On the Profiles tab of the report, you'll see hashtags ranked by the total public engagements your competitors received on posts that contain the specific hashtag.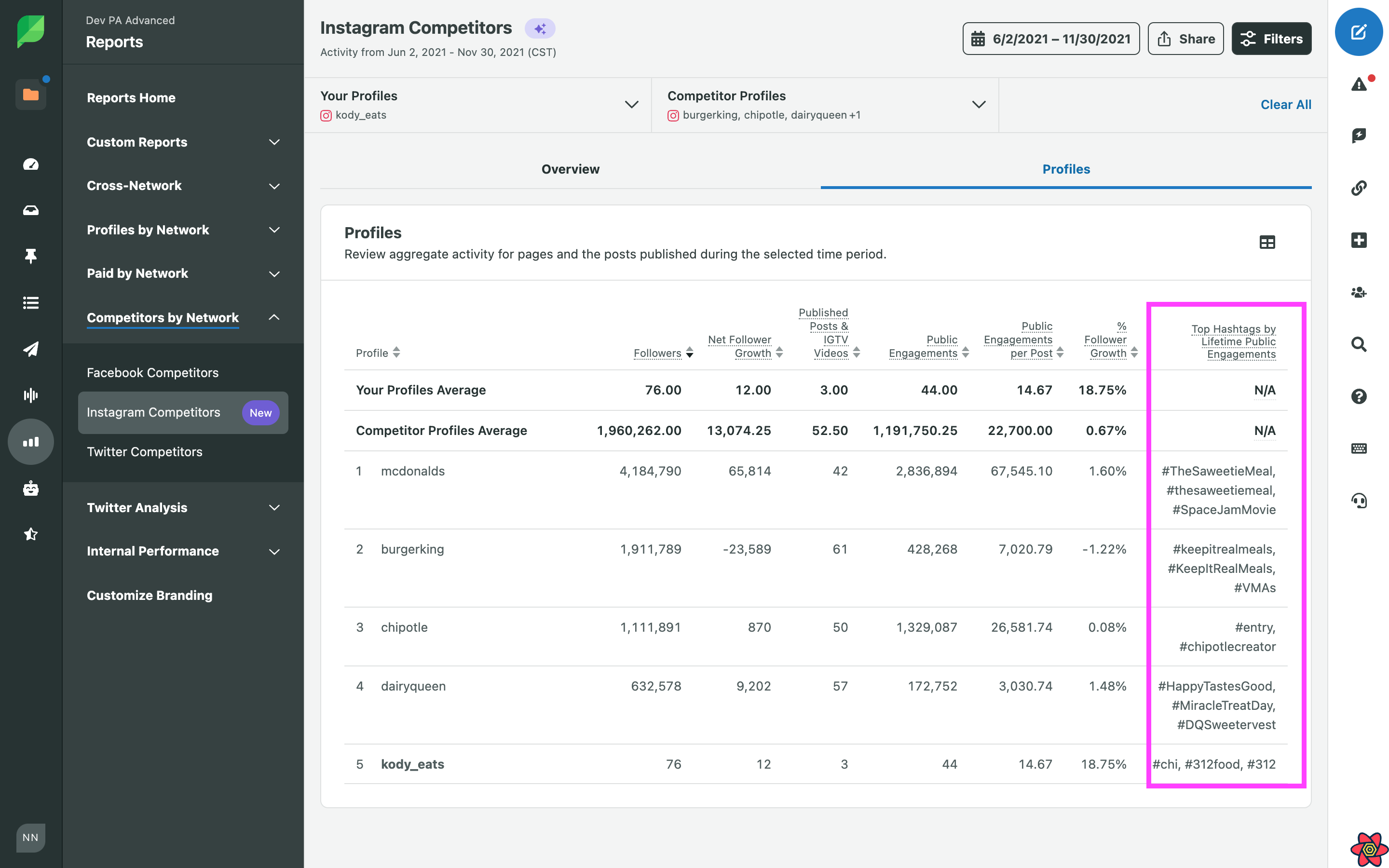 Learn more about using the Instagram Competitors Report to stay on top of the competition with this how-to.
January 20, 2022
Create Automated Rules to help manage your Reviews in the Smart Inbox
Now you can create Automated Rules for your reviews networks including:
Facebook
Google My Business
Yelp
Glassdoor
TripAdvisor
Create custom rules when you receive messages in your Smart Inbox from a specific profile, that contain a word or phrase or have a specific rating. Then your messages can automatically route to the appropriate teams, receive the proper tag or send out a push notification for immediate reply.
Learn more about creating Automated Rules to better manage your Smart Inbox with this overview.
January 25, 2022
Create custom Inbox Views and manage individual messages with Language Determination
Sprout now automatically scans Smart Inbox and Reviews messages to determine the language of individual messages. You can then use the language data to filter the Smart Inbox, create custom Inbox Views and update the language on individual messages.
New messages get a language determination in near real-time and messages from October 1, 2021 are backfilled with their language value.
Use the Language filter in the Smart Inbox to filter your view and create a Custom View.

Or update a message's language.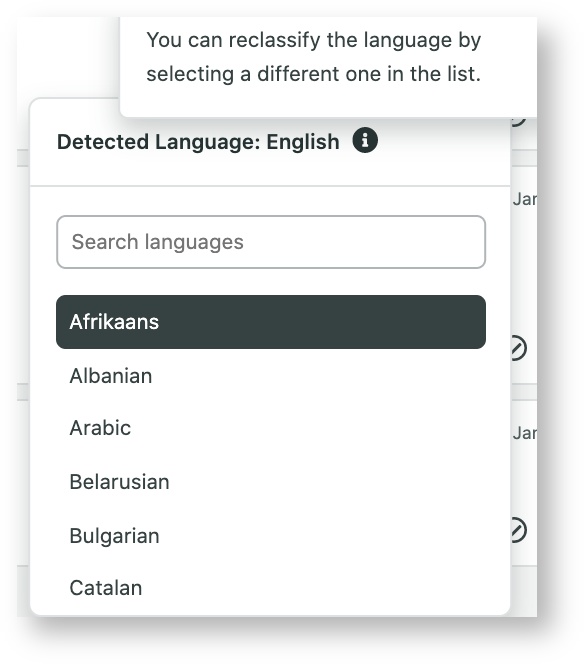 Learn more about available message actions with this how to or create your own Inbox View with this article.
January 25, 2022
Get insight into your iOS mobile upload speeds with the upload progress indicator
If you're a Sprout iOS user of the Share Extension, you can see how much progress your video upload has remaining. This is especially helpful to know if you're experiencing a slow upload speed and how much progress is left to upload your video. If you have fast upload speeds, you won't see this progress indicator.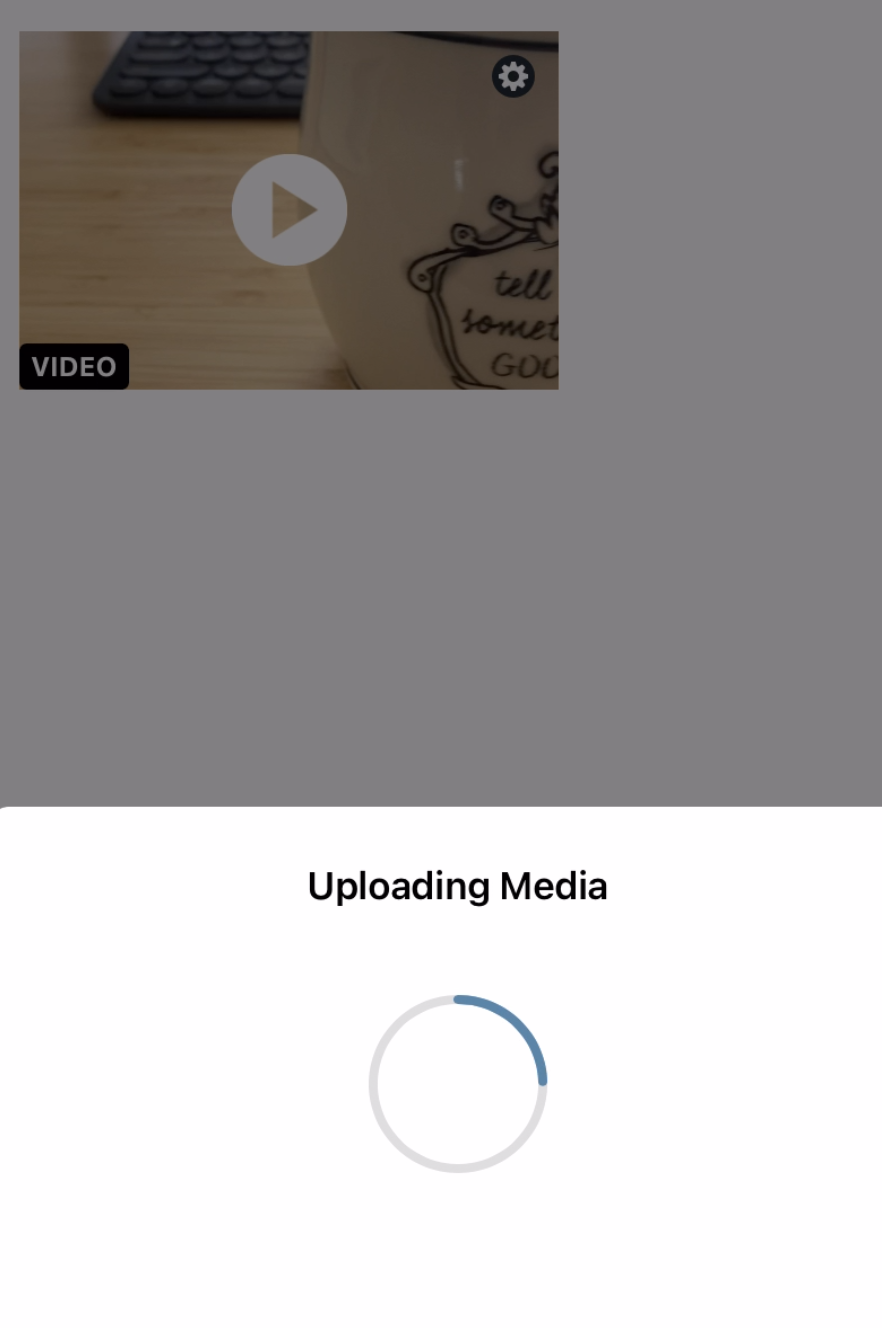 Learn more about publishing with Sprout's iOS app with this article.
January 27, 2022
Go granular with your permissions by creating User Role templates for users
For Advanced plan admins, you can now apply a permission template to multiple users. By creating custom user roles, you create user role templates and apply a group of permissions to multiple users, rather than adjusting permissions on a user-by-user basis.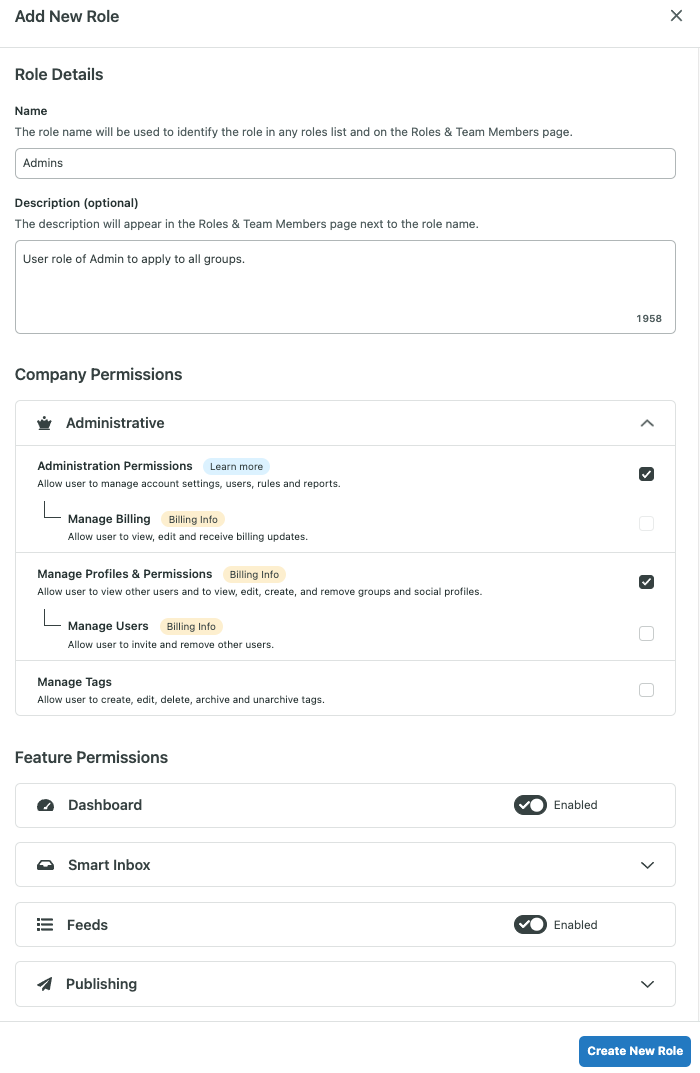 Learn more about creating new roles with this how to.
January 27, 2022
Understand your Sprout permissions and know who to contact to make changes
Now you can see what permissions you have in Sprout when in the Personal Settings section of Settings. You can quickly see what personal, feature and company permissions you have and determine who to contact if you need additional permission granted to your account.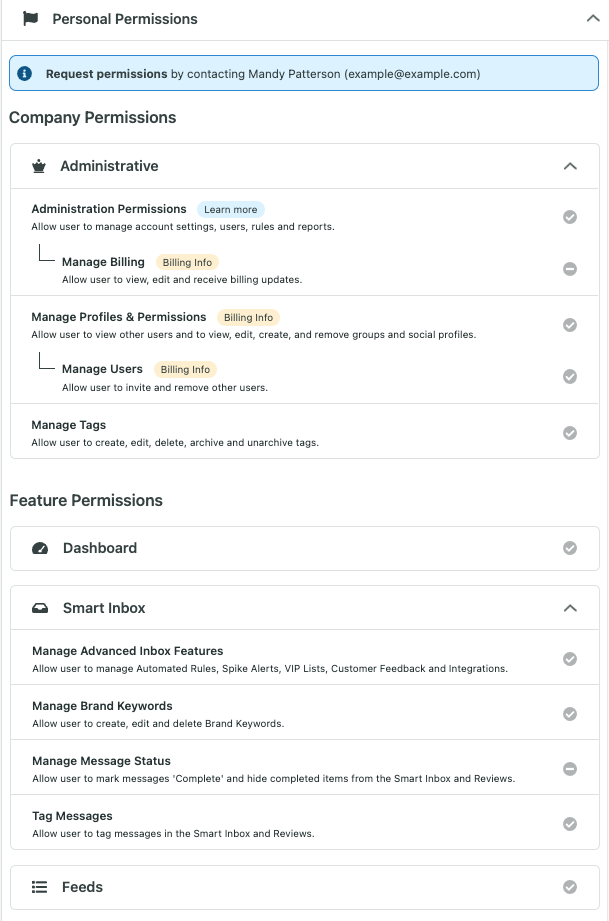 Learn more about permissions with this article.
January 27, 2022
Get the full picture of how your content will appear on Twitter
Now in Compose and post preview on the Content Calendar, you can accurately preview a vertical single image or video Tweet, without it being cropped.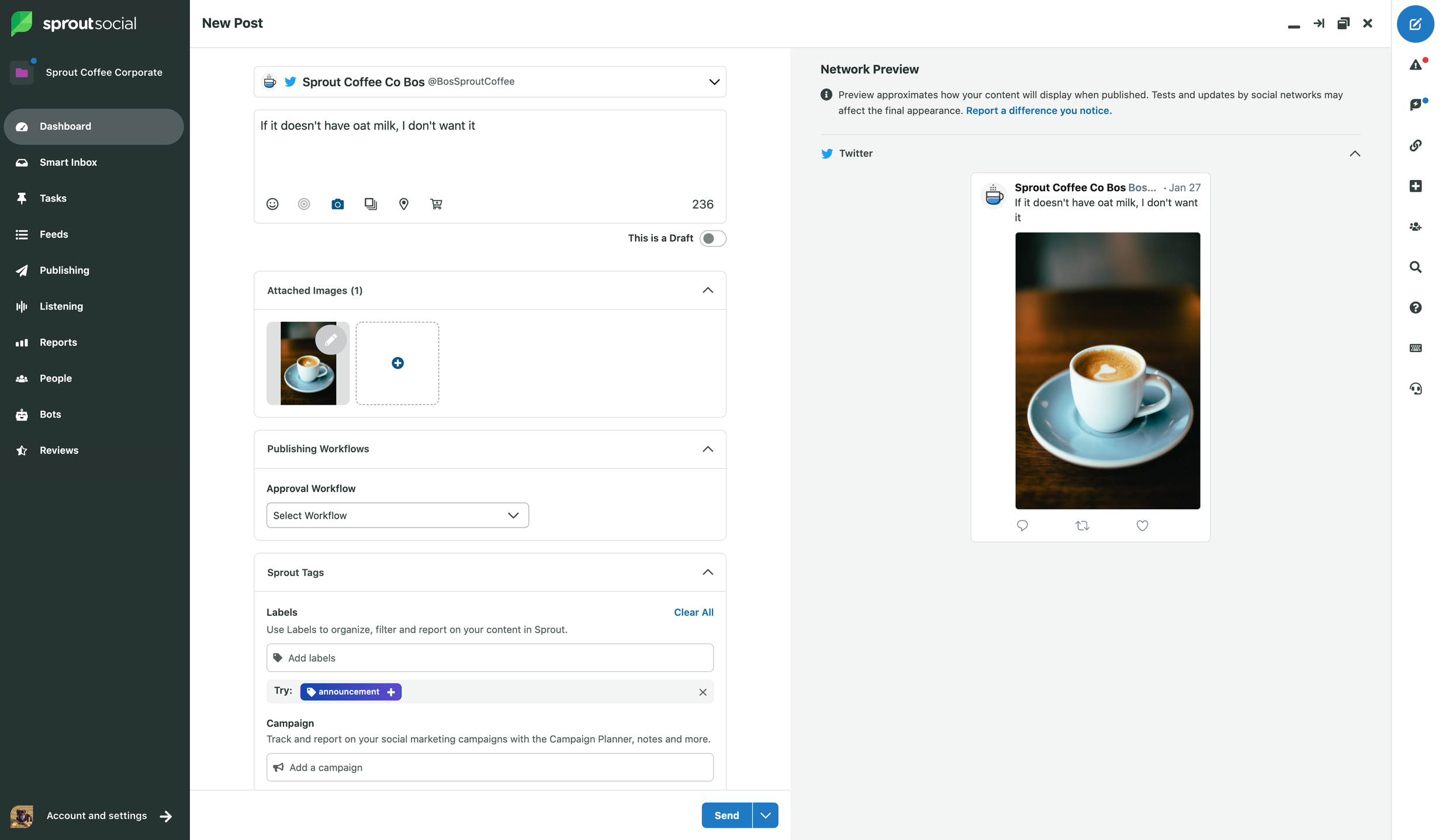 Learn more about creating Twitter posts with this how-to.