Introduction to Engagement
Sprout Social offers a number of features that help you communicate effectively and develop deeper, more personal connections with your audience. Engaging directly with your audience is one of the best ways to create lasting, loyal customers.
This guide will focus on helping you use Sprout's powerful and intuitive controls to enhance your social engagement.
When we talk about "engagement" in this guide, we're referring to responding to and managing conversations happening with or about your brand. You may also notice us frequently mention "messages."
What is a "message" in Sprout Social?
A message in the context of Sprout refers to the various ways people communicate with your social channels, or how you communicate with your audience. Each network features a variety of message types, which may include public mentions, private messages, new followers and comments. Every message you receive for your connected social profiles show up in the Smart Inbox, which is nestled in the Messages section.
Smart Inbox
The Smart Inbox is designed to help you visualize your inbound message volume across your social profiles, find new conversations happening about your brand and quickly respond to those messages all from one place. It has two main components: the messages stream and the Right Bar.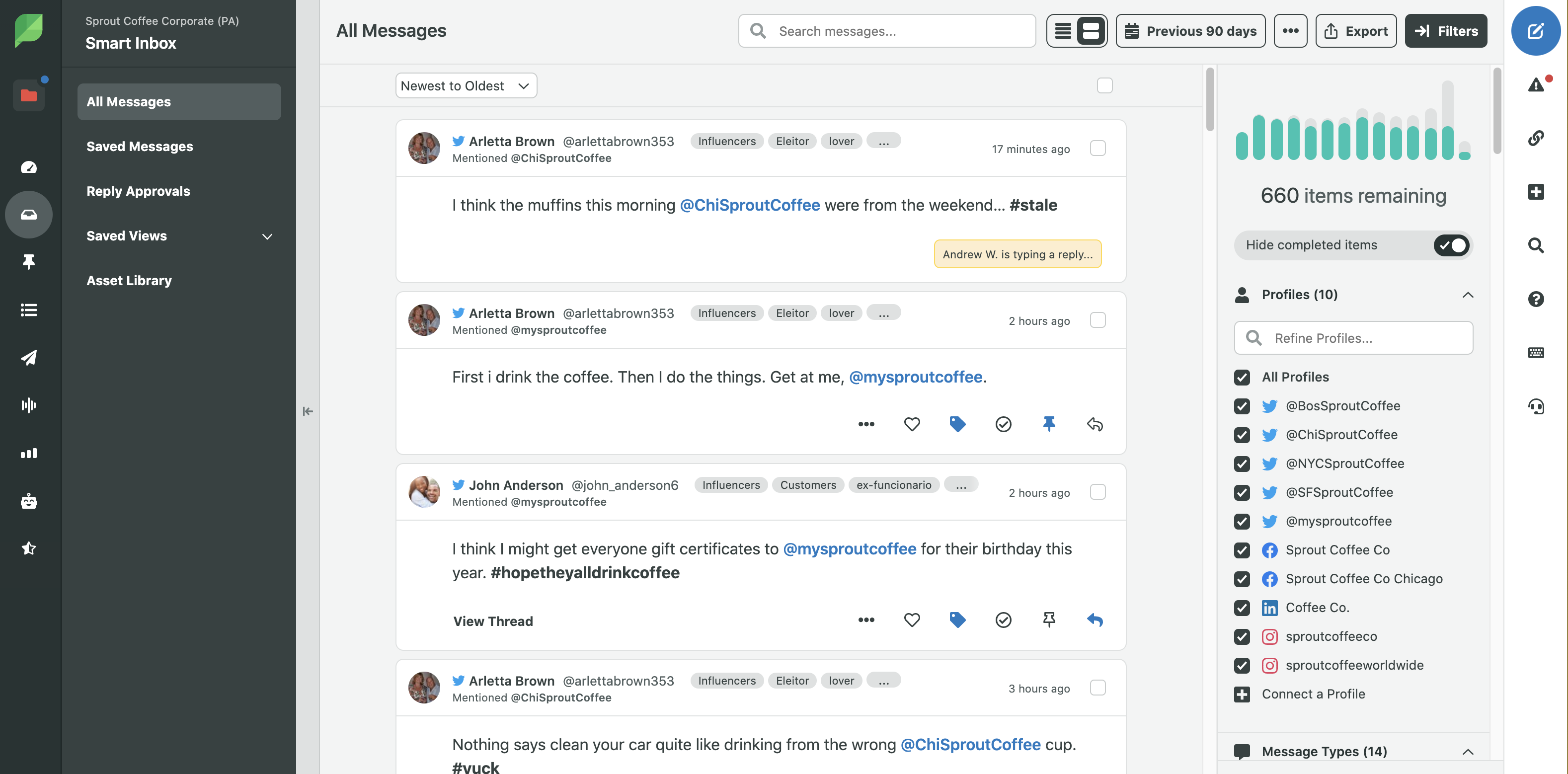 Before you start responding to all of your messages, it's important to know how to organize your inbox to make the conversations easier to manage. So we'll begin by talking about filtering and isolating within the Smart Inbox.
Click to continue to the next article in the Engagement Basics series