Onboarding overview
Welcome to Sprout! We've designed this guide to ensure you have everything you need to get up and running quickly. Learn the basics of Sprout and get started with more advanced features to fully harness the power of social.
Before you start
Before you get started, make sure you have these items completed.
Determine the Account Owner
In order to set up some of Sprout's administrative features, you'll need to be the Account Owner or have the Account Owner assign the appropriate permissions. The Account Owner's name will appear on the Settings page.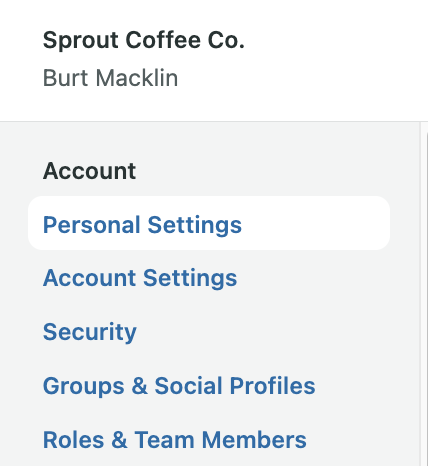 To change the Account Owner, follow the steps in this Help Center guide.
Determine what your plan level is
Determining your plan level gives you insight on the features you have access to. Navigate in Sprout to Account & settings > settings and then click Billing & Plan. If you don't have access to this, contact your Sprout Customer Success Manager. If you aren't familiar with the features included in your plan, check out our plan breakdown articles and make sure your team is familiar with your plan level:
Manage your billing settings
Sprout recommends ensuring more than one person has access to your billing settings. At least two people should have access in case your account goes into a failed state. Account Owners should determine a second contact and add them to the Billing Contact in the Billing & Plan settings.
Sprout also recommends adding a backup method to your billing plan so you don't lose access to your account if an issue arises with your primary payment method. You can learn more in this FAQ.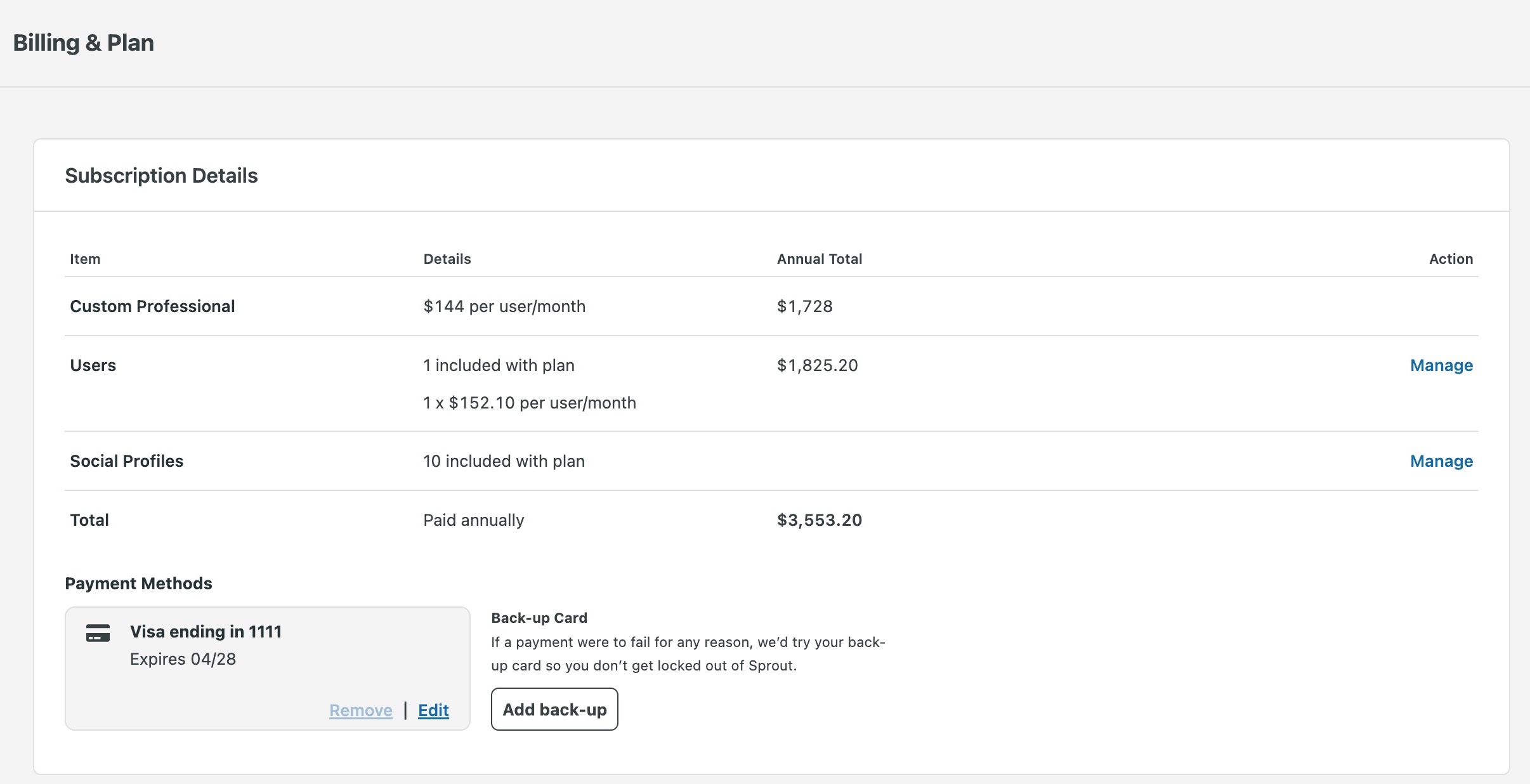 Learn which social profiles you can connect to Sprout.
Sprout recommends connecting your desired social profiles as soon as possible so Sprout can begin pulling in data from your accounts. You can find a list of the networks, platforms and services that Sprout connects to in this article.
Learn more about how to connect your social profiles in this overview.
Getting help
Sprout offers various resources to find help and learn more about using Sprout.
Support
You can contact Sprout Social Support through this form or via chat or phone.
Learning Portal
Sprout's Learning Portal offers on-demand courses to help you learn more about social strategy. The Getting Started and Certified with Sprout course will give you a great foundation in all things Sprout.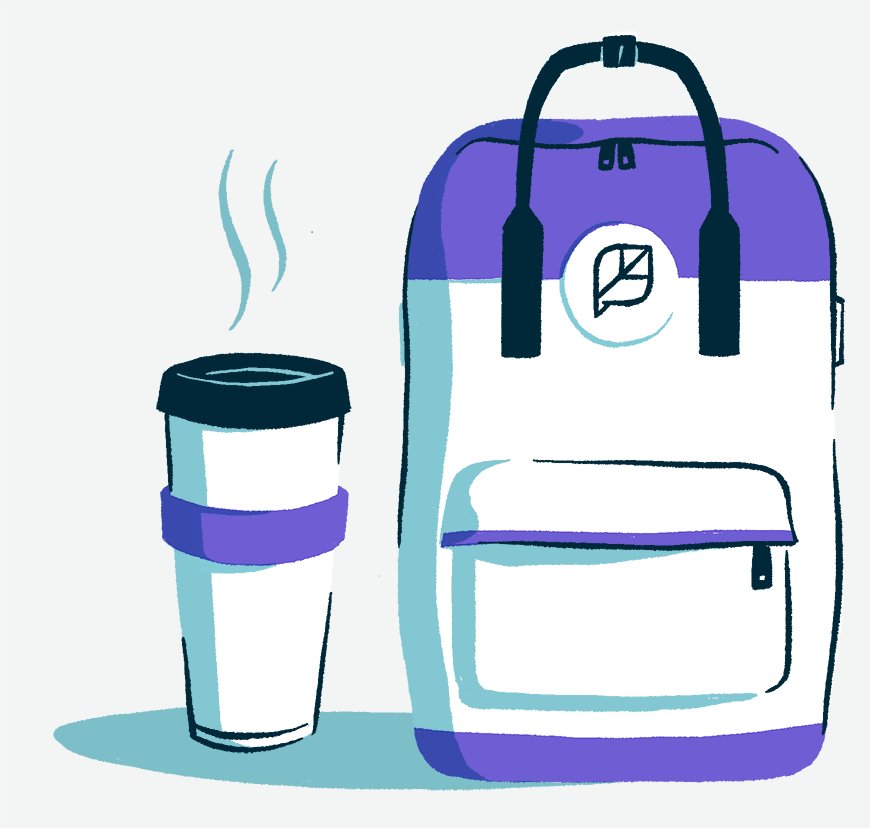 Community
Chat about strategy, discover how-tos and share big picture ideas with other social media professionals in Sprout's Community.