November 2023
Releases this month:
November 3, 2023
Access your Google's Business Messages on the go with Sprout's Android & iOS apps
Now you can view your connected Google's Business Messenger messages in the Smart Inbox on both Android & iOS apps. Use the Profile filter alongside the Message Types filter to hone in and respond to the Google's Business messages that matter most.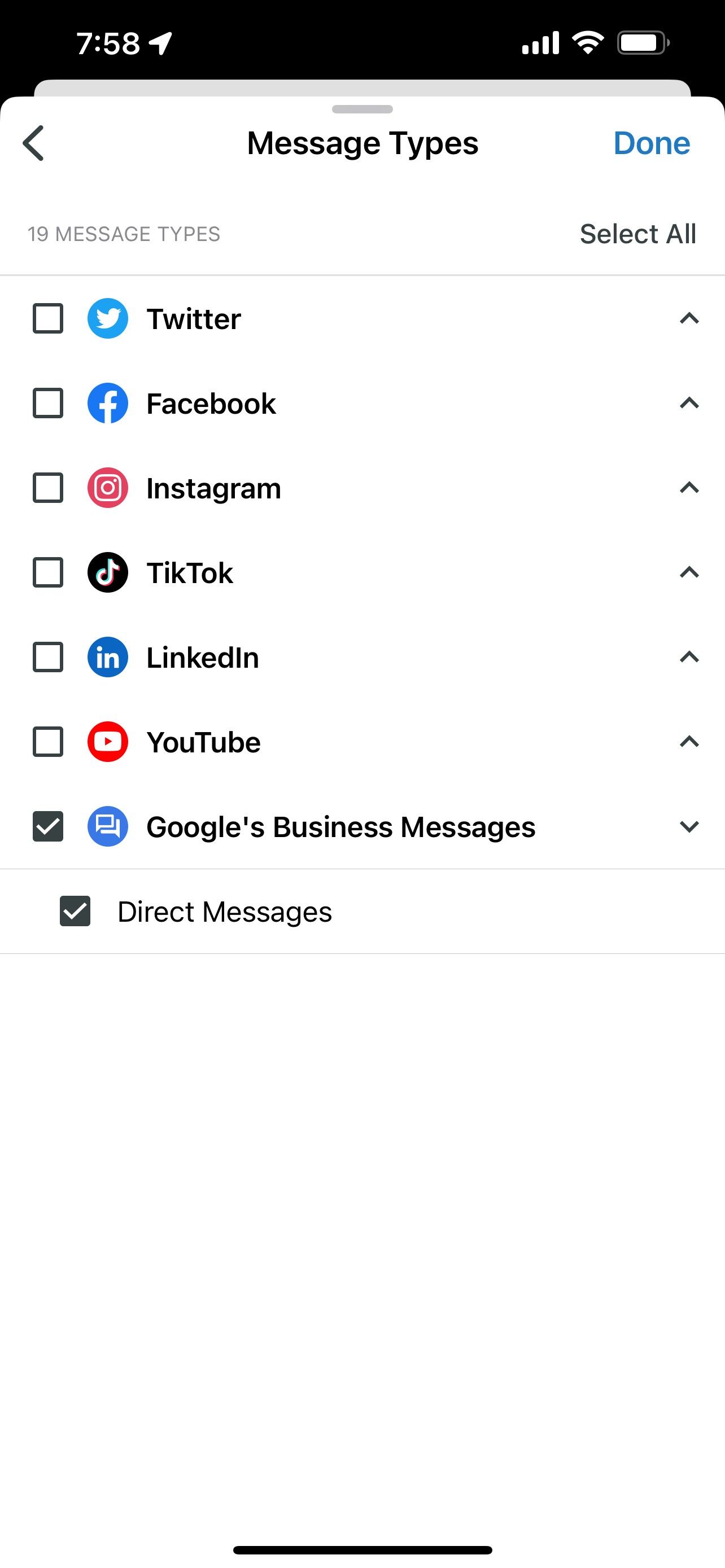 November 10, 2023
Unlock more insights with LinkedIn personal profile metrics in Reports
Metrics for likes, comments, engagements and poll votes are now available for LinkedIn personal profiles in the Post Performance and Tag Performance Reports. Measure your LinkedIn personal profile performance alongside your other profiles for a fuller picture of your social strategy.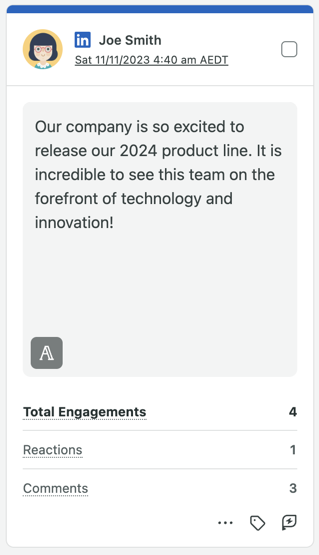 Learn more about reporting in LinkedIn in this overview.
November 13, 2023
Get deeper insight when assigning Tasks to Assignees
Previously, any Task could be assigned to any user in Sprout, regardless of the user's profile permissions. This would leave Tasks getting assigned, but the Assignee without the ability to take action. Now, as you assign Tasks in Sprout, a warning appears and you can edit permissions directly to ensure the user has the proper profile permissions and can take action on the Task.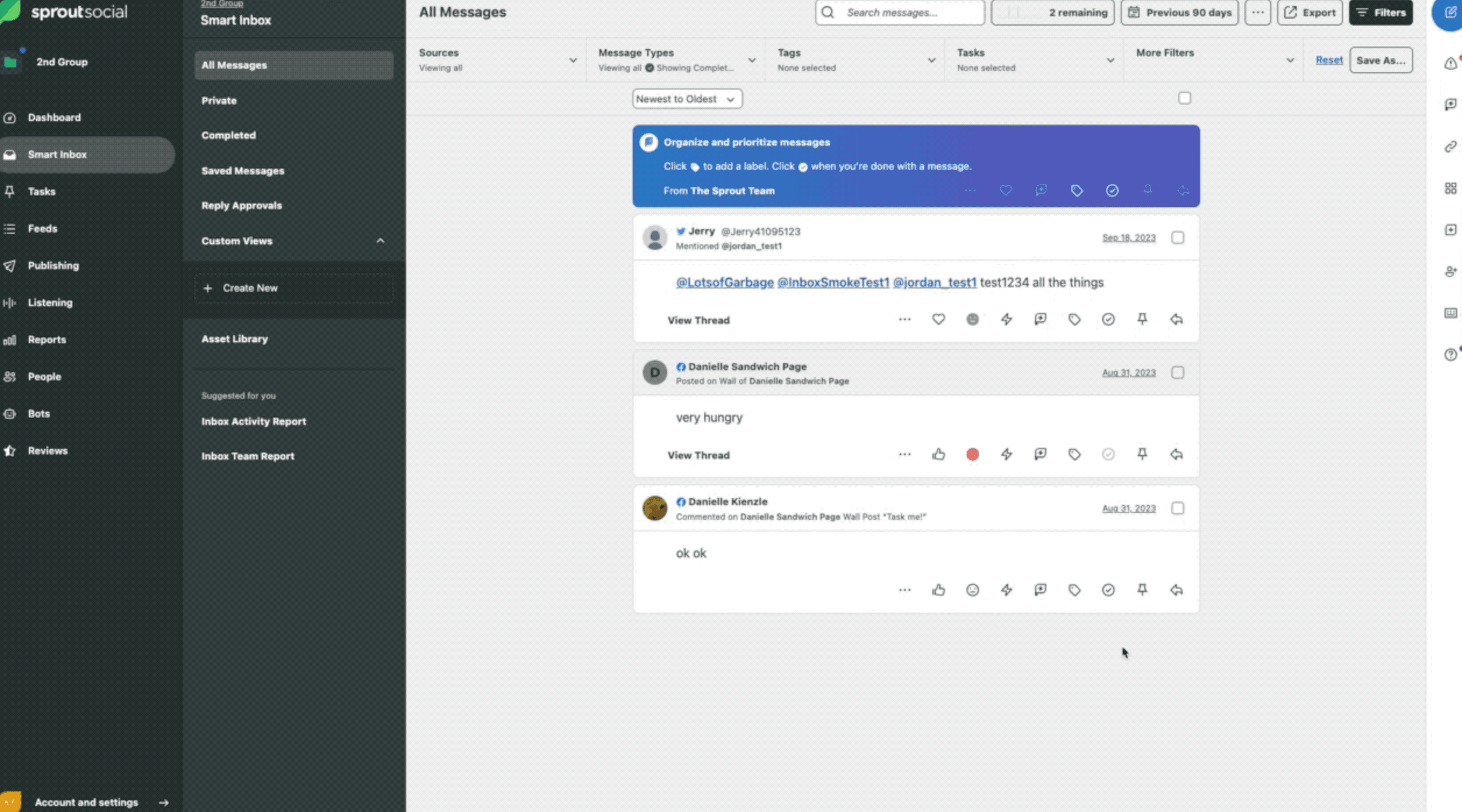 Learn more about creating and assigning Tasks with this overview.
November 13, 2023
Find web data in real time in Listening
Previously, Sprout received web data in Listening Topics once a day from our data partners. Now, data from blogs, communities and news organizations is available from our partners in real-time, giving you the insight you need even faster.

Learn more about Listening data availability in this overview.
November 14, 2023
Streamline sharing Advocacy Stories with the Microsoft Teams integration
Now Advocacy customers can easily share Stories right from Microsoft Teams. With the new integration, you can see, search for and broadcast company Stories to channels and chats.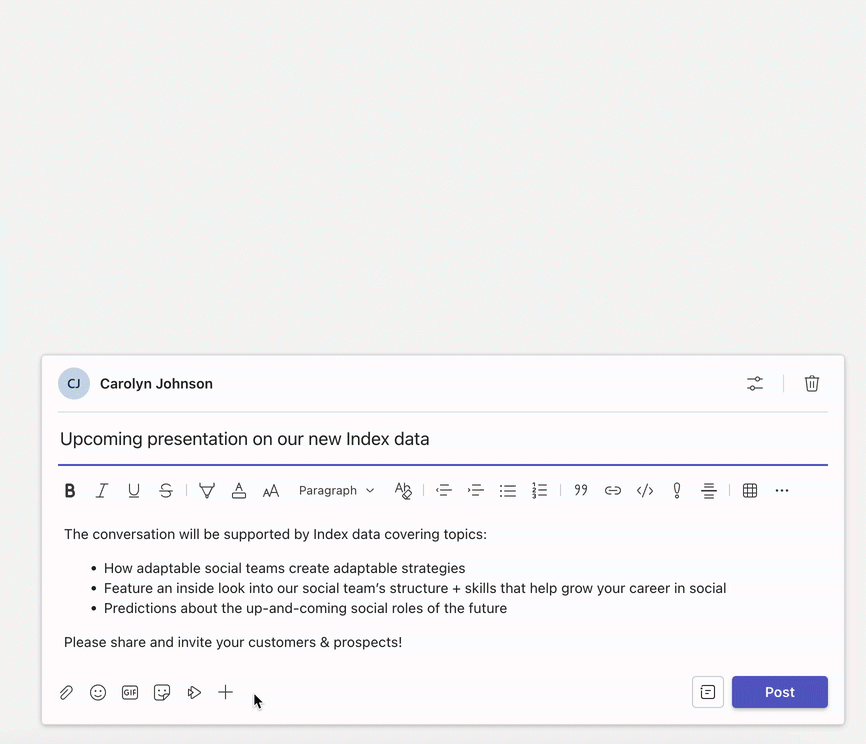 Learn how to set up and use the Teams integration in this overview.
November 14, 2023
Dig deeper into care efforts with Tags for Cases
Now you can apply Tags and Campaign Tags to any Cases you create in Sprout. Organize Cases based on the categories that matter most to you and your teams, distribute work effectively and enhance prioritization with these new tagging options.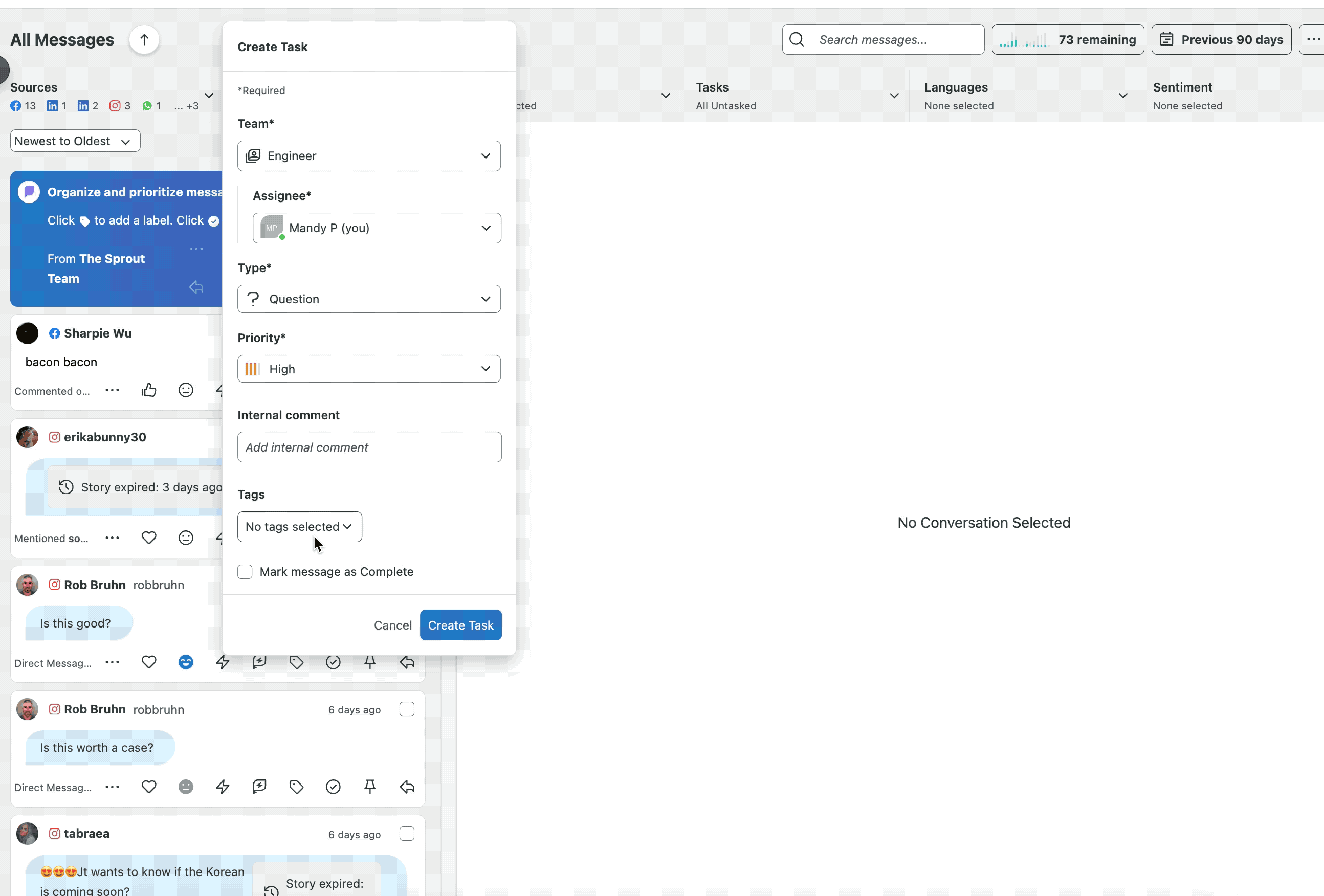 Learn more about creating Cases and applying Tags with this guide.
November 14, 2023
Measure the right ROI with additional Leaderboard metrics in Employee Advocacy
Employee Advocacy administrators can now select which metrics to track on the Leaderboard. Choose from Shares, Engagements, Potential Reach and Clicks to ensure the metrics you track align with your ROI.


Learn how to configure your Leaderboard metrics in this guide.
November 15, 2023
Optimize care team operations with Case Management in Sprout
Now Tasks are renamed to Cases to help you better deliver quality customer experiences at scale. Sprout's Case Management solution features better case IDs, a more streamlined experience in the Cases tab and helps to empower your team to solve problems quickly and efficiently.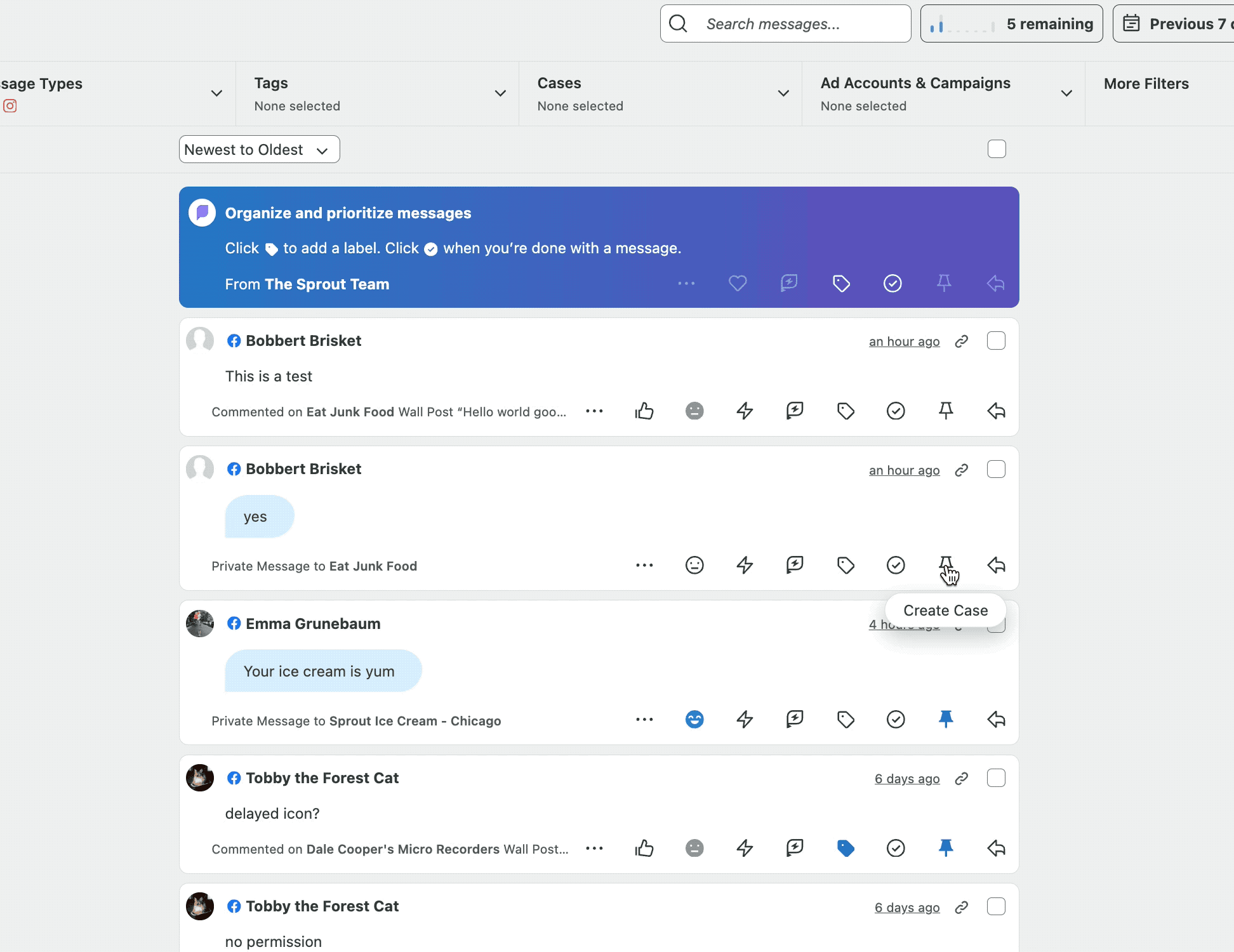 Learn more about all the features within our Case Management solution in this section of the Help Center.
November 15, 2023
Speed up your care workflows by automatically creating Tasks with Automated Rules
By automating your Task creation with Automated Rules, you can add layers of criteria for even better message routing and assignment. For example, you can mark a Task as high priority if the message contains certain keywords and also has negative sentiment attached to it. Or, automatically mark messages complete once they've been tasked, so your Smart Inbox stays clear and focused.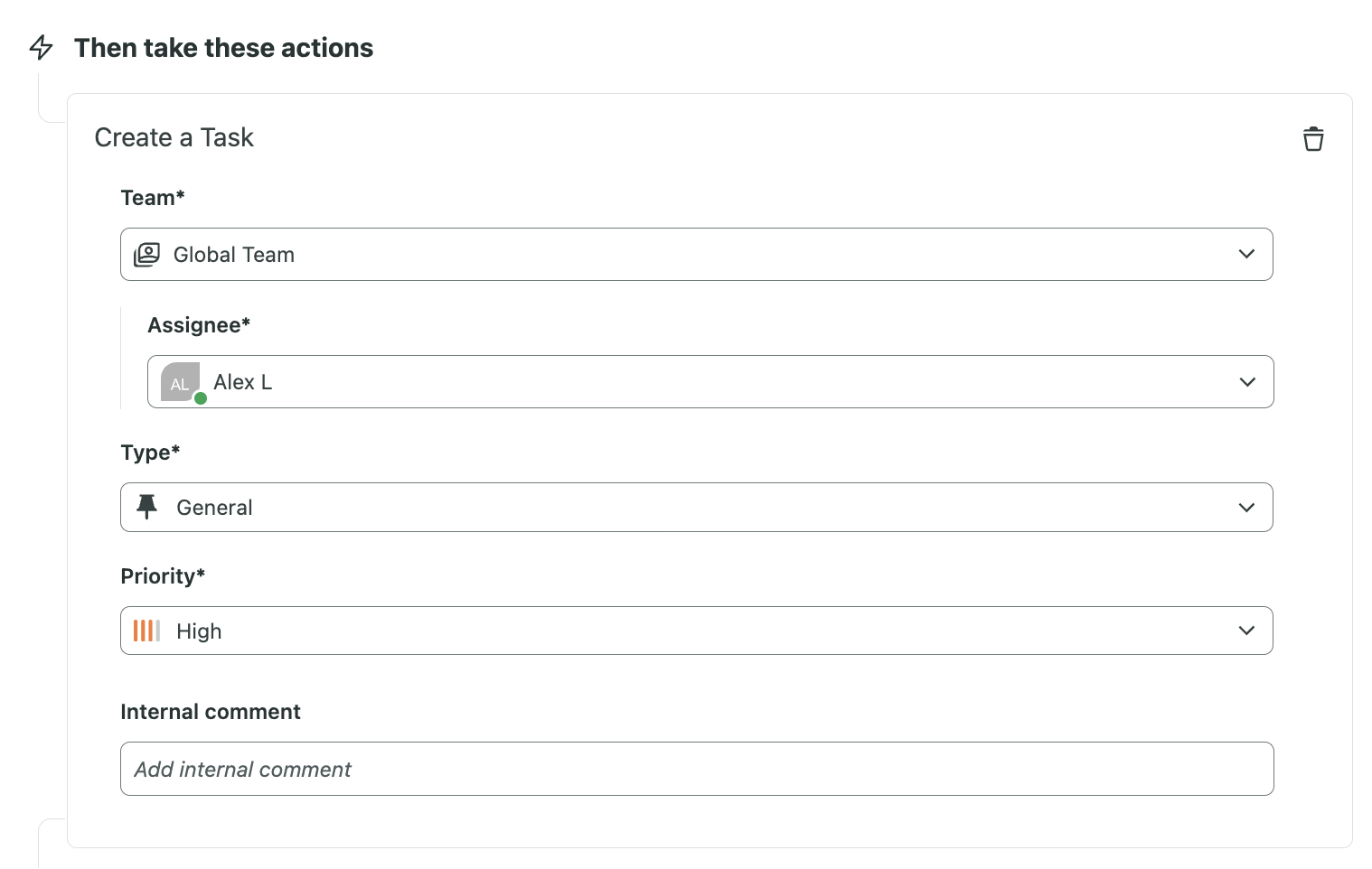 See how to get started with this how-to. 
November 17, 2023
Never miss a Case with the New Case Indicator
Say goodbye to manual refreshes to get the latest Cases. Now Sprout automatically checks for new or updated Cases while you're active. If Sprout detects a new or updated Case, the New or Updated Cases indicator appears. Click the indicator to see the latest updates.
Learn more about creating and assigning Cases in Sprout with this how-to.
November 21, 2023
See more of your Shares data in Instagram
Previously, metrics for Shares were only available for Reels. Now you can see Shares for Posts and Stories to understand how audiences are sharing your content.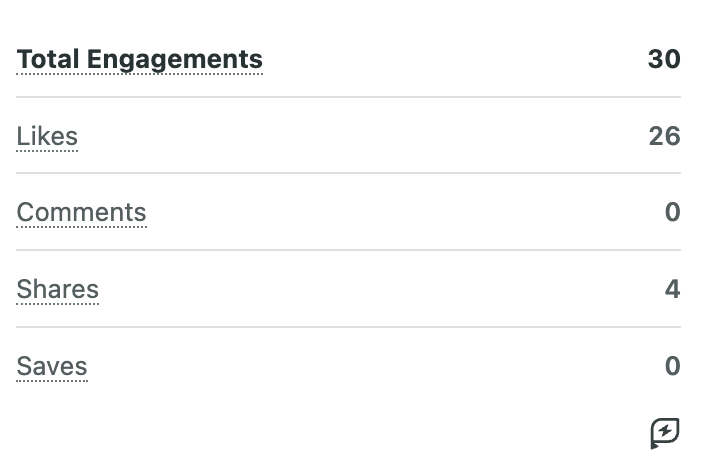 Learn more about what's available in the Instagram Business Profiles Report in this guide.
November 27, 2023
Keep your Case workflows running smoothly with User Status updates
Now you can control when you're open and ready to receive new Cases and when you need time to focus on the work you're doing within Sprout. Update your status to Available to collaborate on Cases in real-time and turn around the most urgent Cases. Update your status to Unavailable when you need to spend time working in Sprout, but can't take on new Cases.
Note: The User Status option will appear in your account when the feature is enabled for your Sprout account.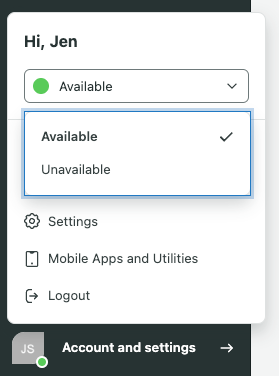 Review this helpful how-to for more about User Statuses in Sprout.
November 27, 2023
Automatically update permissions for Teams when assigning Cases
Now you can edit profile permissions to update Team permissions when either some or no members of a team can access a profile a Case is associated with. Ensure your Teams are enabled to tackle the most important Cases by quickly updating permissions.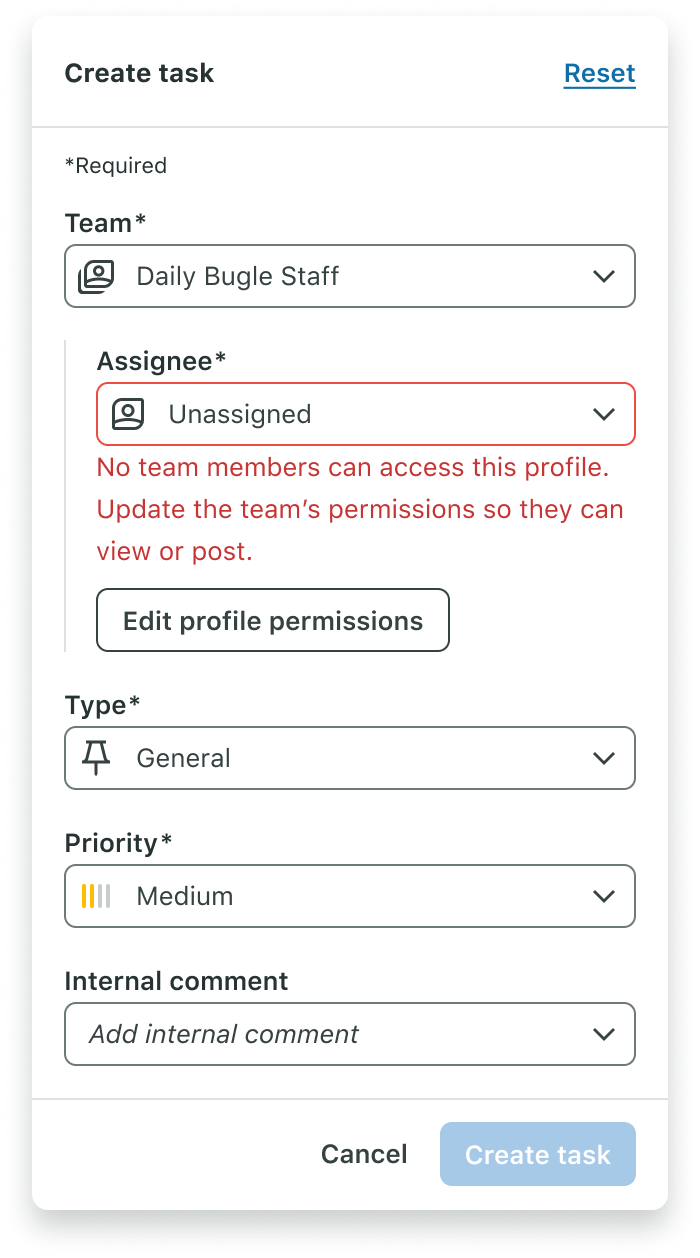 Learn more about assigning Cases in Sprout with this overview.
November 27, 2023
Keep Cases Statuses clear and up-to-date with the On Hold Status
Now your Care Teams can update a Case through different statuses from Open, to On Hold to Closed. Plus, Care Team agents can quickly send a reply to a case and update the status simultaneously in their responses.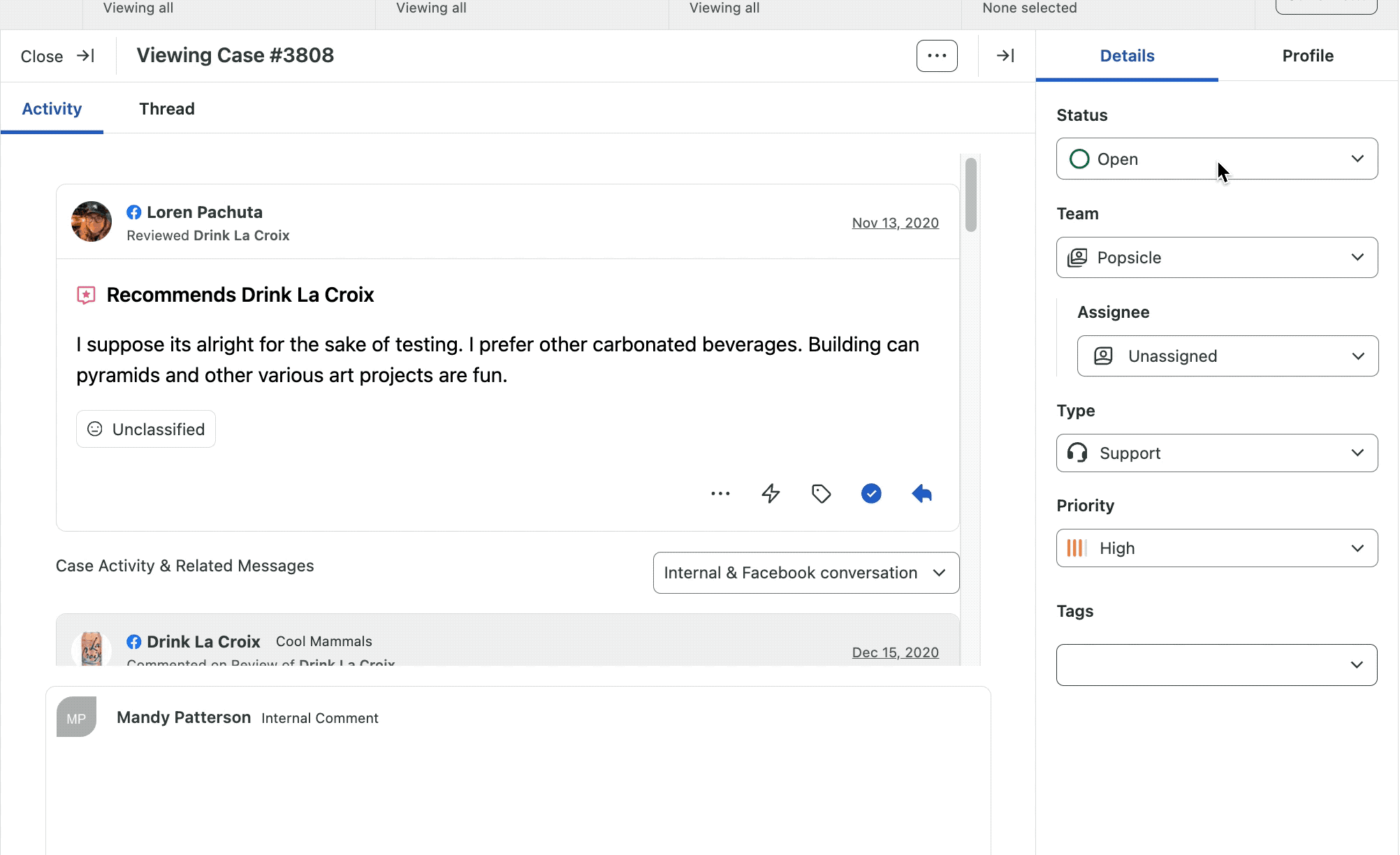 Learn more about managing Cases with this overview.
November 28, 2023
Boost your Listening insights with up to 50 Themes
Previously, you could add 20 Themes in your Listening Queries. Now you can add up to 50 Themes to better categorize your Topic data for even more granular analysis.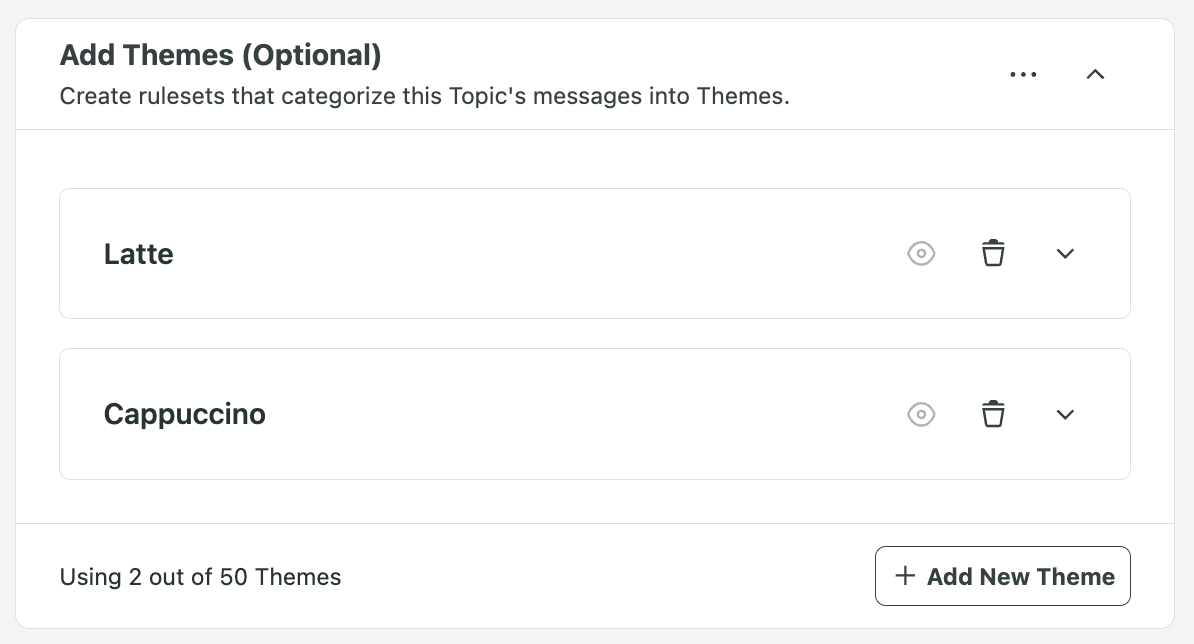 Learn how to create Themes in Listening Queries in this overview.
November 30, 2023
Get your TikTok and Instagram content in front of the most engaged audiences with Suggested Hashtags in Compose
Now when you schedule short-form video content on TikTok and Instagram through Sprout, Compose automatically suggests semantically related hashtags to a single hashtag you add to your post. Take the context switching out of your publishing strategy by letting Compose suggest the best hashtags for you.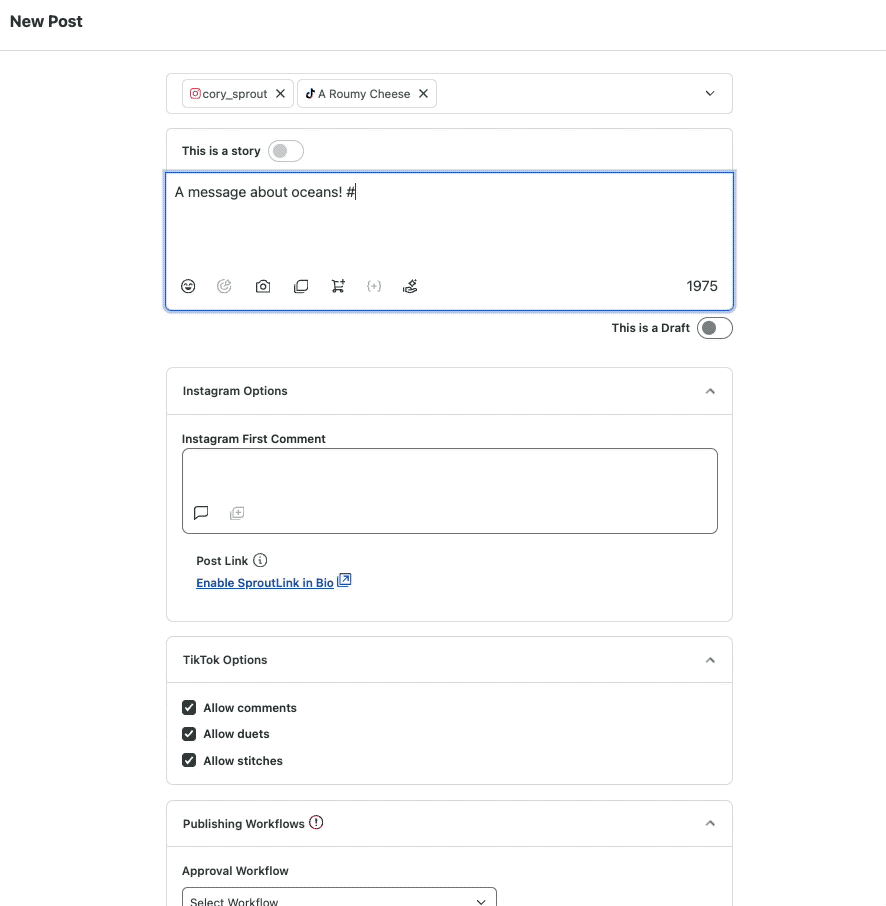 Learn more about posting to TikTok with this how-to or Instagram with this how-to.
November 30, 2023
Benchmark your customer care metrics with the Case Management Report
The new Case Management Report gives you insight into industry-standard metrics to understand the volume and efficiency of your case management. Visualize trends in incoming Cases and ensure your teams are properly staffed and trained to provide the best customer care.
Note: This feature is currently being rolled out and you'll see it in your account once it's available.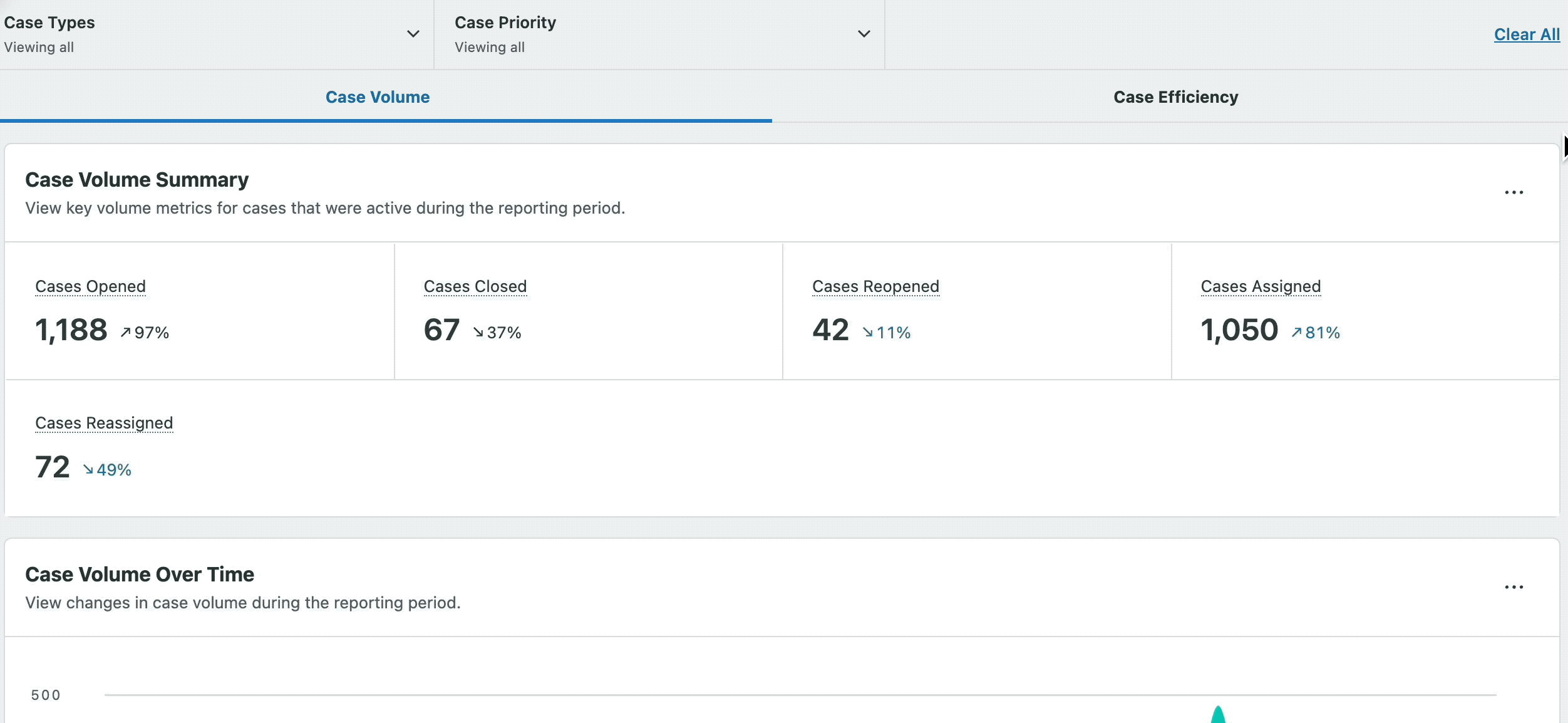 See what's included in the Case Management Report in this guide.
November 30, 2023
Updates to Instagram Organic Impressions calculations
Starting on November 30, 2023, you'll see updated Instagram Organic Impressions metrics in Sprout. Due to recent API changes from Meta, some Impressions in Sprout appeared lower than those in Meta's analytics tools. We're recalculating Instagram Organic Impressions after 1/1/2023 to provide the correct totals and ensure you have accurate end-of-year reporting.
See an overview of the data available in Reports in this guide.