Introduction to Reporting
Sprout offers a variety of Reports to help you measure and benchmark your performance.
Reporting section
You can find all your Reports under the Reports section in Sprout. Additional reporting features like Custom Reports are available for Premium Analytics users.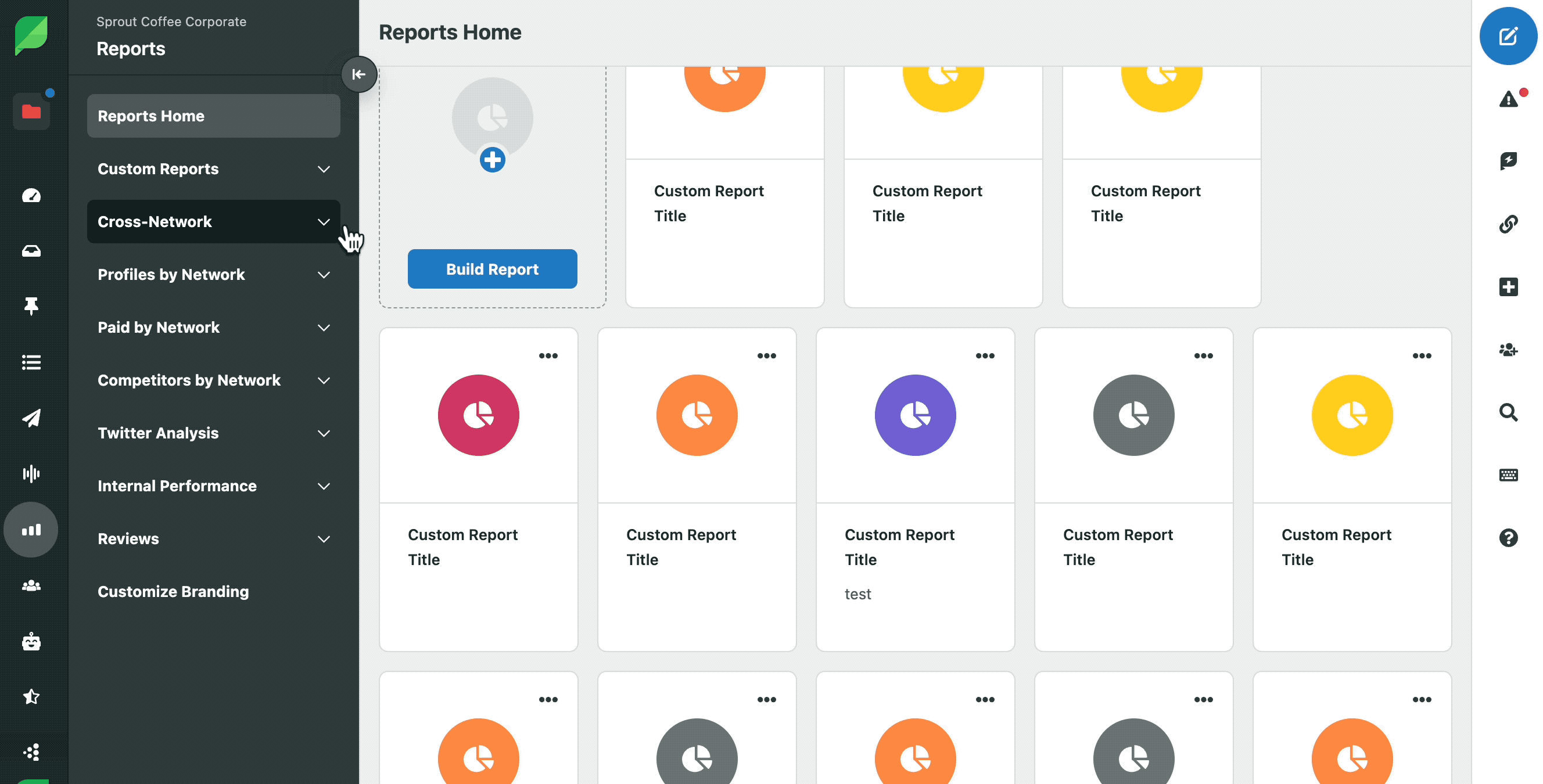 Clicking Reports in the menu bar reveals a left navigation bar containing the following sections:
Custom Reports (Premium Analytics only)
Cross-Network Reports
Profiles by Network
Paid by Network
Competitors by Network
Twitter Analysis
Internal Performance
Reviews
Customize Branding (Professional and Advanced Plans only)
You can find more information about all of these Reports in this section of the Help Center.
Key Reporting features
For more information about how to take advantage of Sprout's in-depth reporting tools, check out these guides.