July 2022
Releases this month
July 7, 2022
Track competitor performance with competitor widgets in the Custom Report Builder
Professional and Advanced plan customers with Premium Analytics can now compare data with competitors with the new competitor widgets in the Custom Report Builder. This feature includes network-specific widgets for Twitter, Facebook and Instagram, as well as cross-network widgets once you add competitors.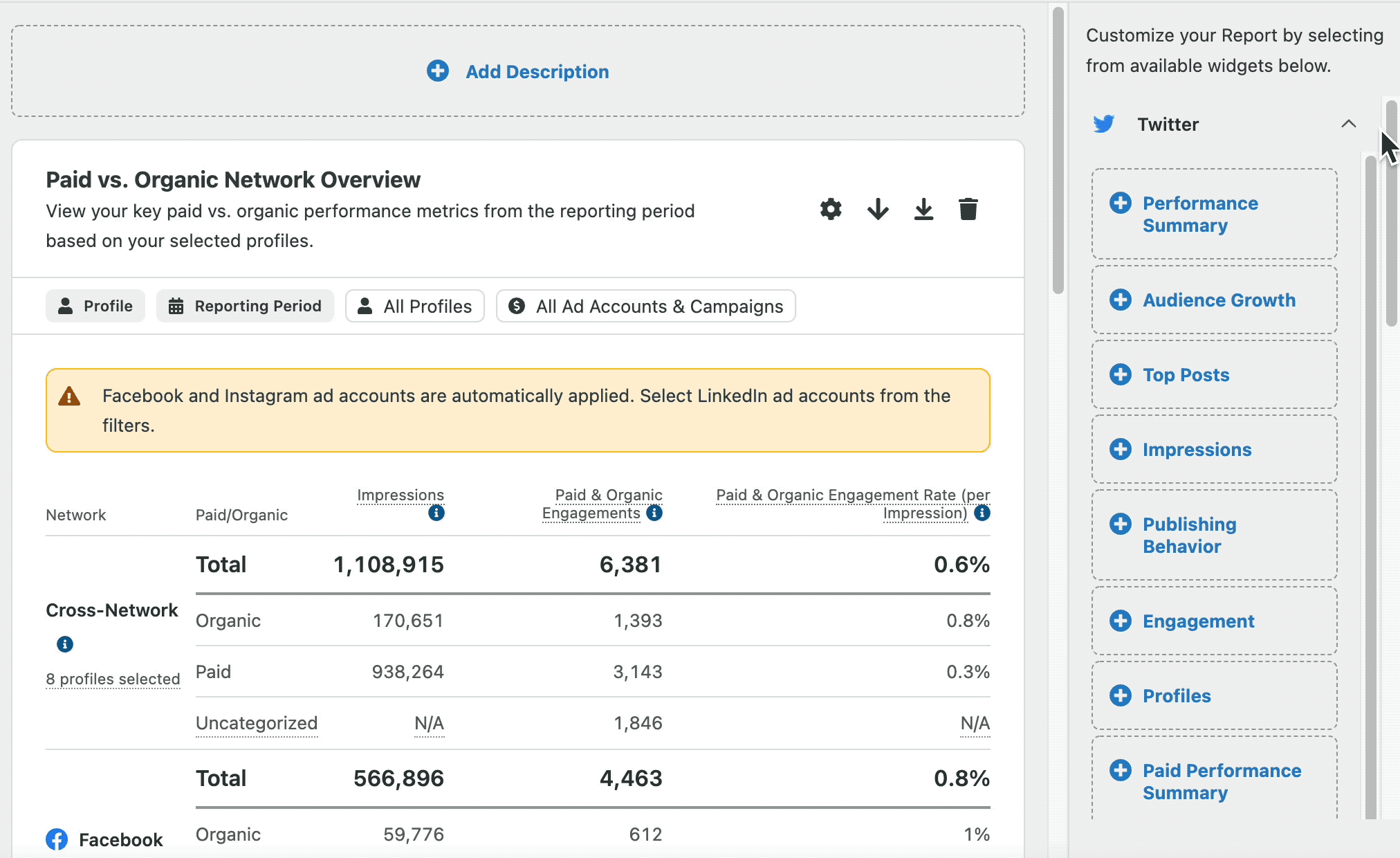 For more detail about the Custom Report Builder, see this guide.
July 11, 2022
Stay focused in the Smart Inbox with inline Tasking
You can work more efficiently by creating and assigning tasks directly from messages in the Smart Inbox, rather than navigating to a new Task window. For Smart Inbox messages, Reviews, Twitter feeds and within the history of user profiles, you can quickly assign Tasks to the appropriate teams and users.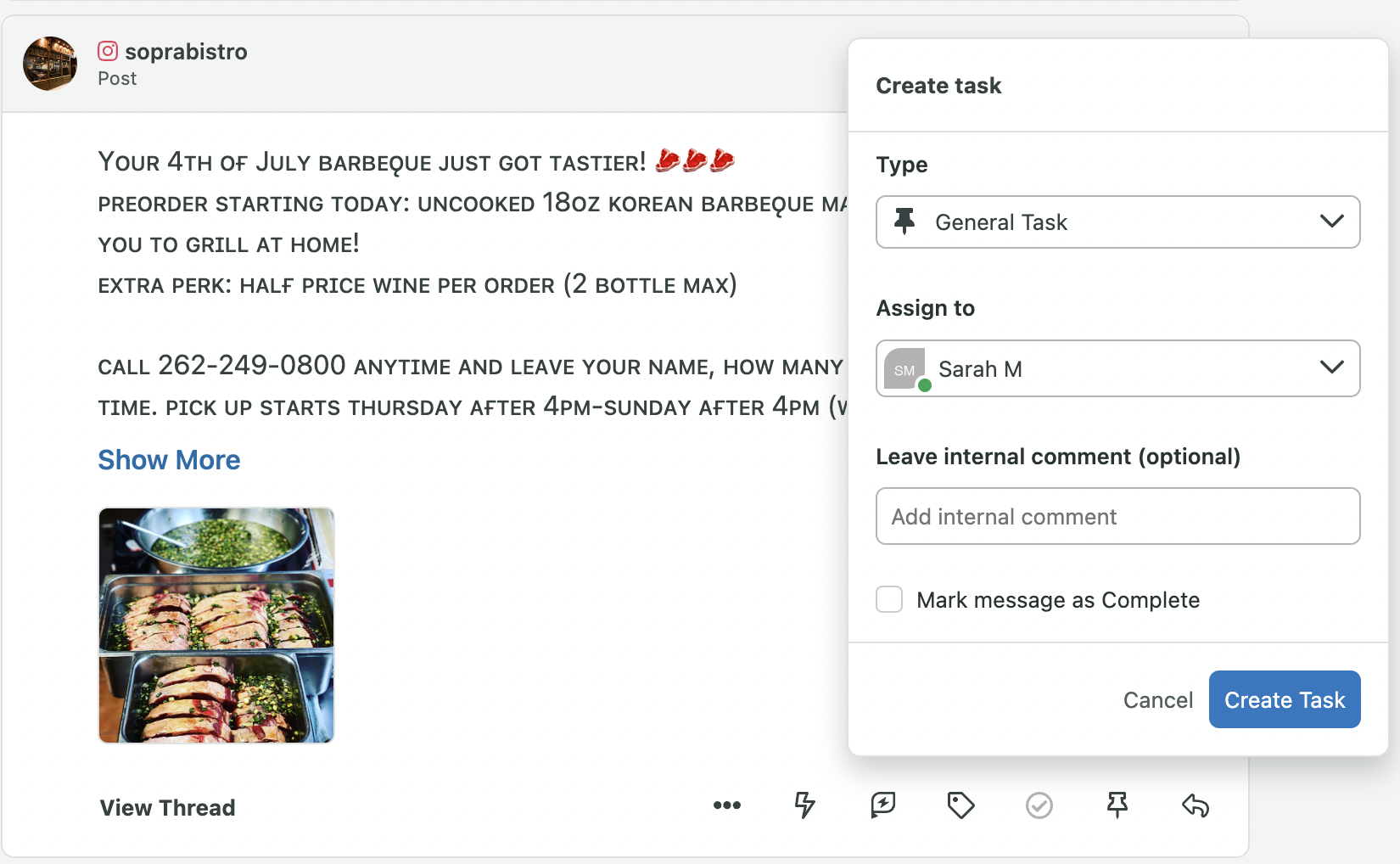 Learn more about Tasking in Sprout with this overview.
July 12, 2022
Connect your Salesforce sandbox to Sprout
If you use Sprout's Salesforce integration, you can now connect your Salesforce sandbox accounts to Sprout. Previously, Salesforce customers were only able to connect production accounts.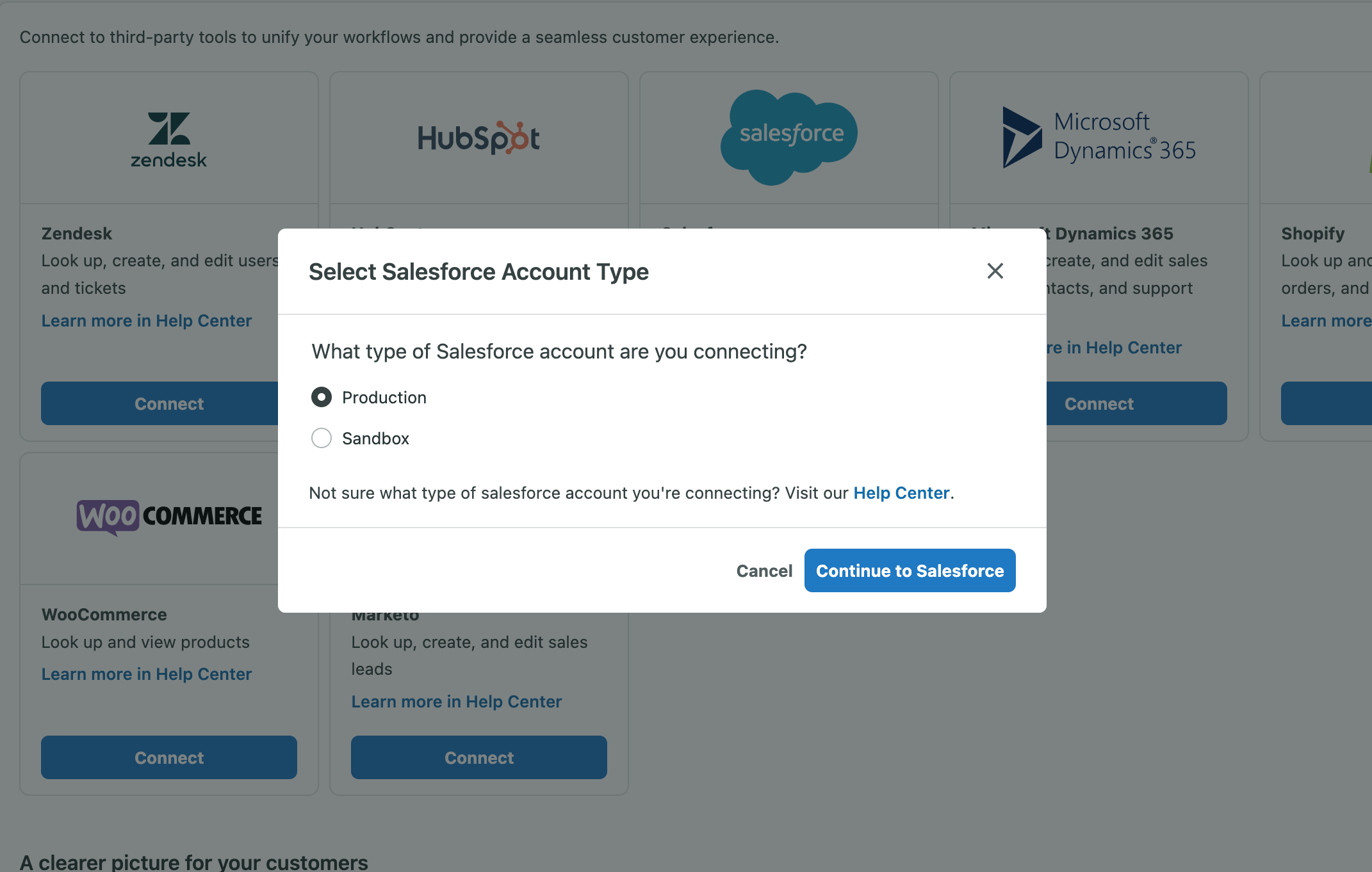 Learn how to connect your Salesforce sandbox in this how-to.
July 13, 2022
Enhance your customer care strategy and get the full picture of your social scheduling with Instagram Reels
Now you can respond to comments from your Instagram Reels in the Smart Inbox for your connected Instagram Business Profiles. Instagram Reels also appear on the Month and List View on the Publishing Calendar giving you a full scope of your publishing activity.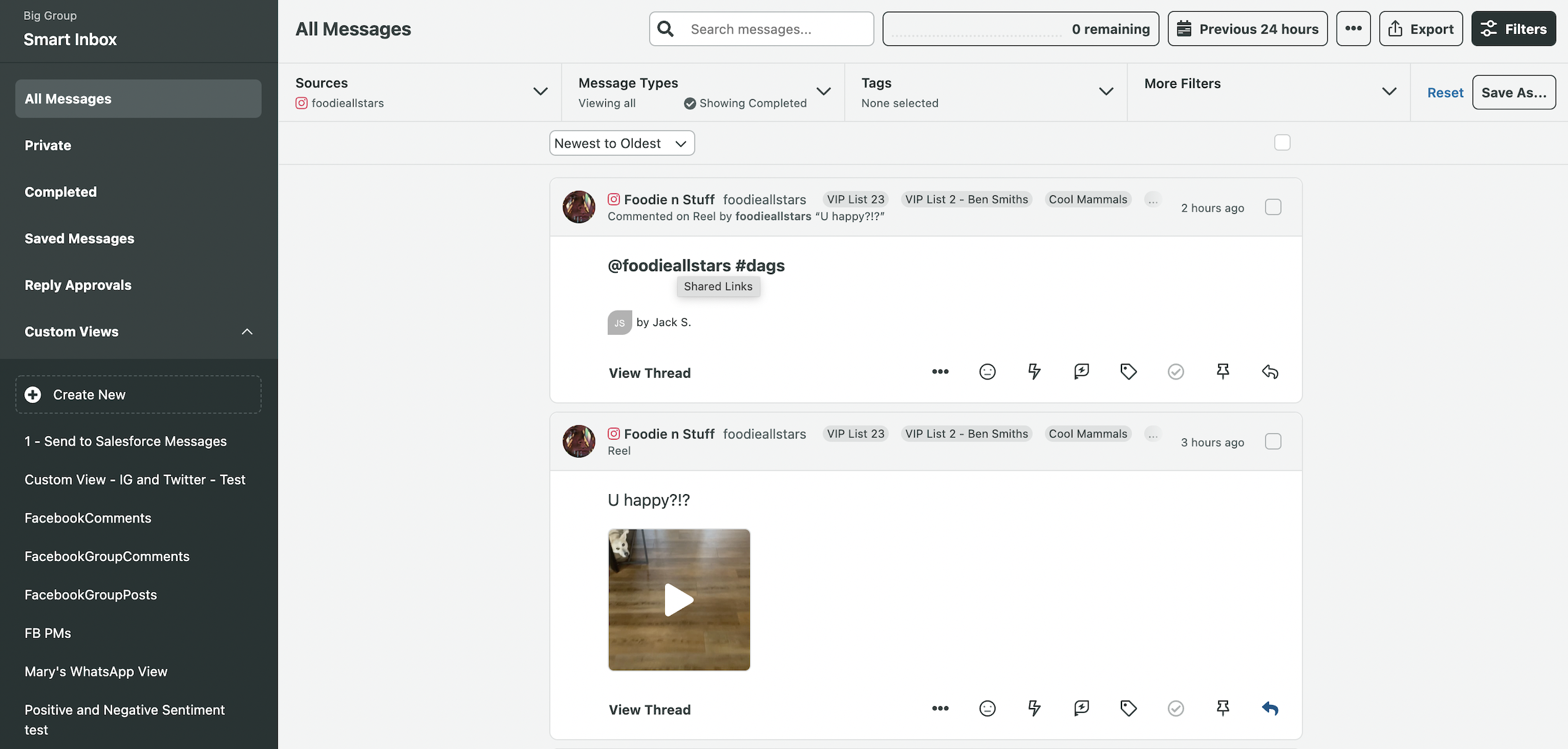 Note: In some cases, Reels will be missing media in the Smart Inbox or in Sent Posts on the Publishing Calendar. This is typically due to Instagram's copyright violation review.
Learn more about Instagram Reels in Sprout with this overview.
July 14, 2022
Publish your Instagram Reels with Sprout
Now you can publish Reels directly from Sprout to your Instagram Business Profiles. Using Compose, upload your Reels video, select your options and schedule your Reels to post.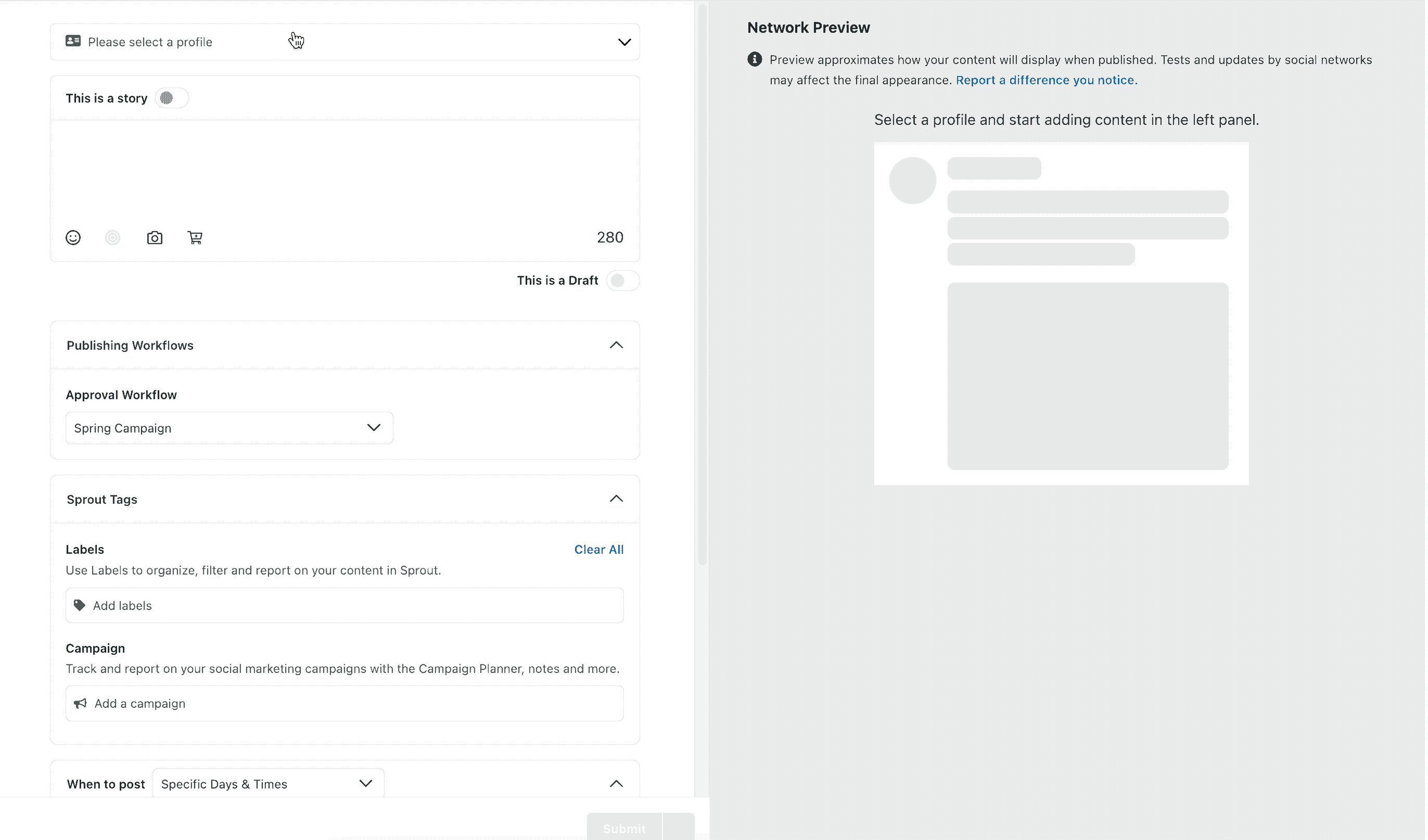 Learn more about Instagram Reels in Sprout with this overview.
July 14, 2022
Adjust your social strategy quickly with Listening Spike Alerts
Sprout's Listening Spike Alerts notify you when there's a shift in activity in your Listening Topics. Never worry about missing the conversation again.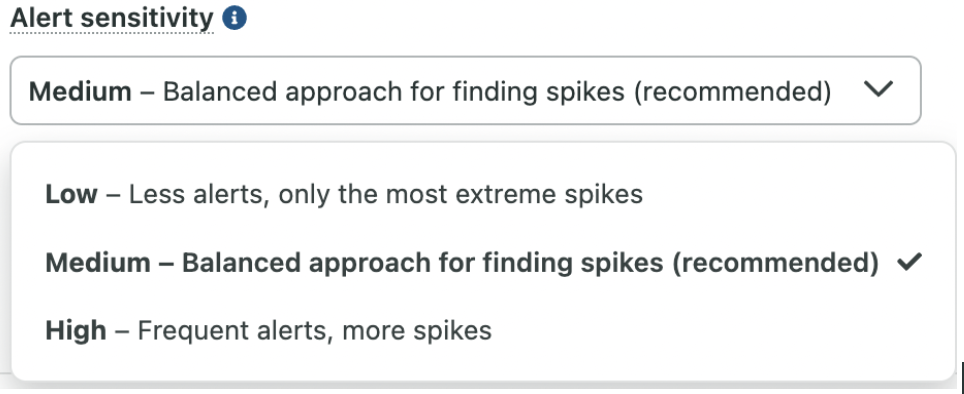 Learn more about Listening Spike Alerts in this overview.
July 14, 2022
New Campaign Objectives for Facebook Paid Promotions (Boosts)
If you opted into Facebook's Outcome-Driven Ad Experiences (ODAX), you can create new campaigns with ODAX objectives, select from the new campaigns from the Campaigns drop-down and choose specific optimization goals for your ODAX Engagement campaigns.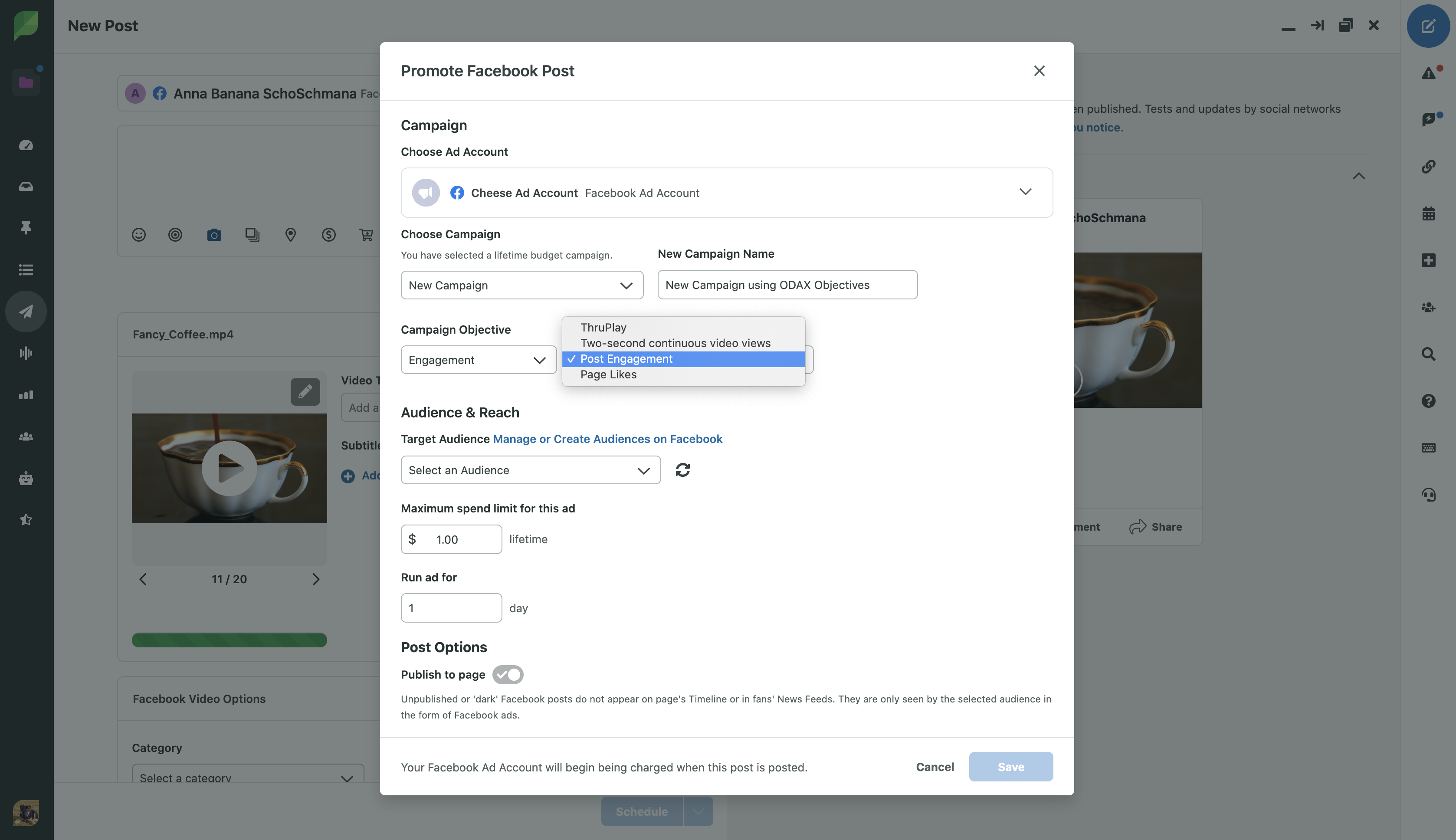 Learn more about these changes in this article.
July 15, 2022
Share the full scale of your Publishing Calendar with your stakeholders, including Sent Posts
Now you can share links to your Publishing Calendar in Sprout that include Sent Posts. Previously, if you shared a link to the Publishing Calendar, you could only select future dates and scheduled messages that were sent during the time period disappeared. Now, the shared calendar link looks the same as your in-app Publishing Calendar.

Select Sent Posts from the Post Type in the Filter Menu to make sure Sent Posts get included in your shared links. Learn more about Link Sharing with this how-to.
July 15, 2022
View your invoices and invoice status in Sprout regardless of how you pay
Whether you pay automatically or pay via invoice, you can view your invoice details, pay balances and history in Sprout. With the Manage Billing permission, review your invoices and stay up-to-date with your Sprout account.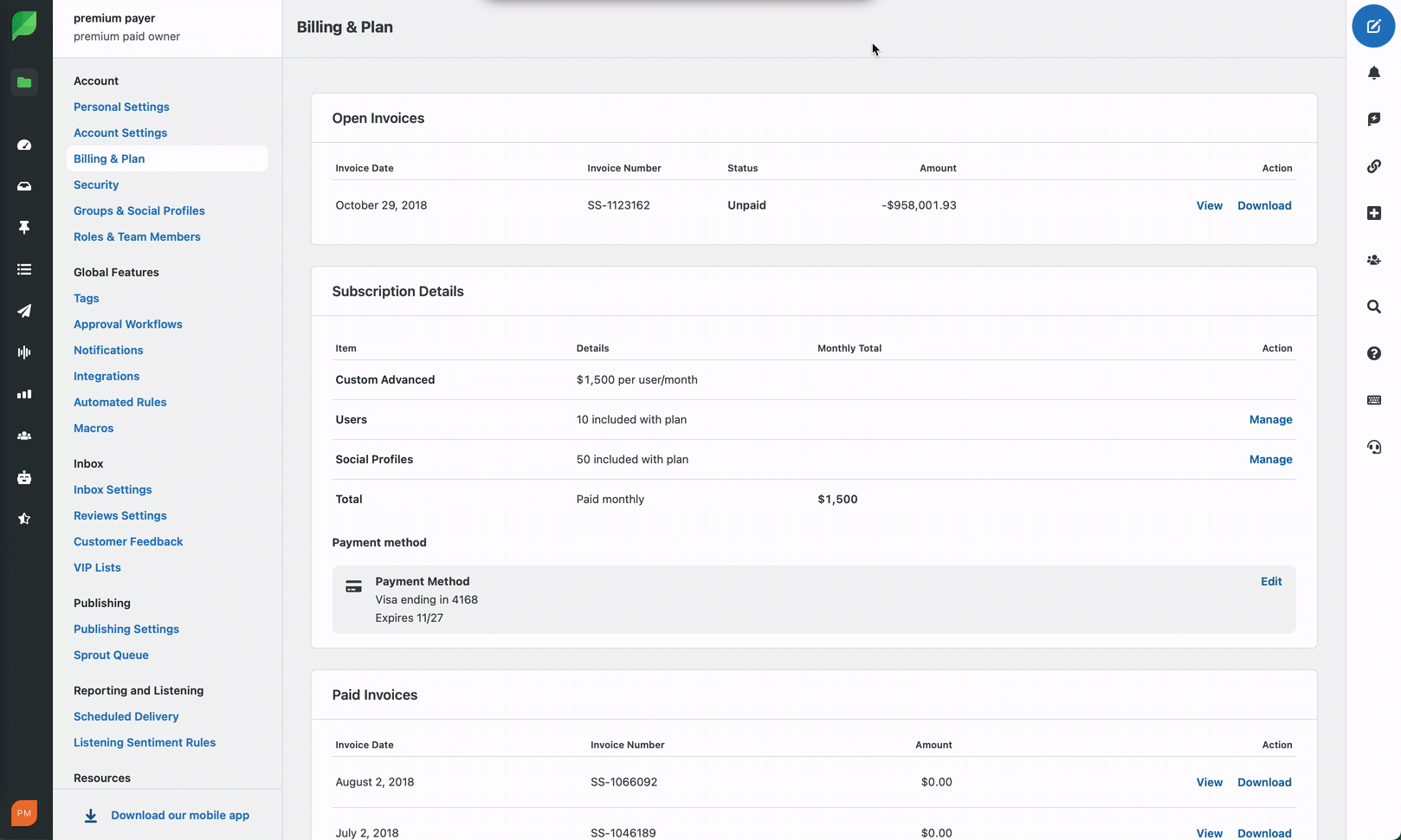 Learn more about accessing your billing details with this overview.
July 19, 2022
Sprout now integrates with Datorama
If you're a Premium Analytics user and have the Sprout Analytics API provisioned, you can use Sprout's integration with Datorama. This integration brings in Sprout Tag and Campaign data, along with data for additional networks, like TikTok.
Learn how to generate your API Key to enable the API connector with this how-to.
July 25, 2022
Better manage your users' actions with updated Company Permissions
Before, Manage Profiles & Permissions gave users the ability to not only manage profiles, but manage users and groups as well. Now, these permissions are split for more granular permission management.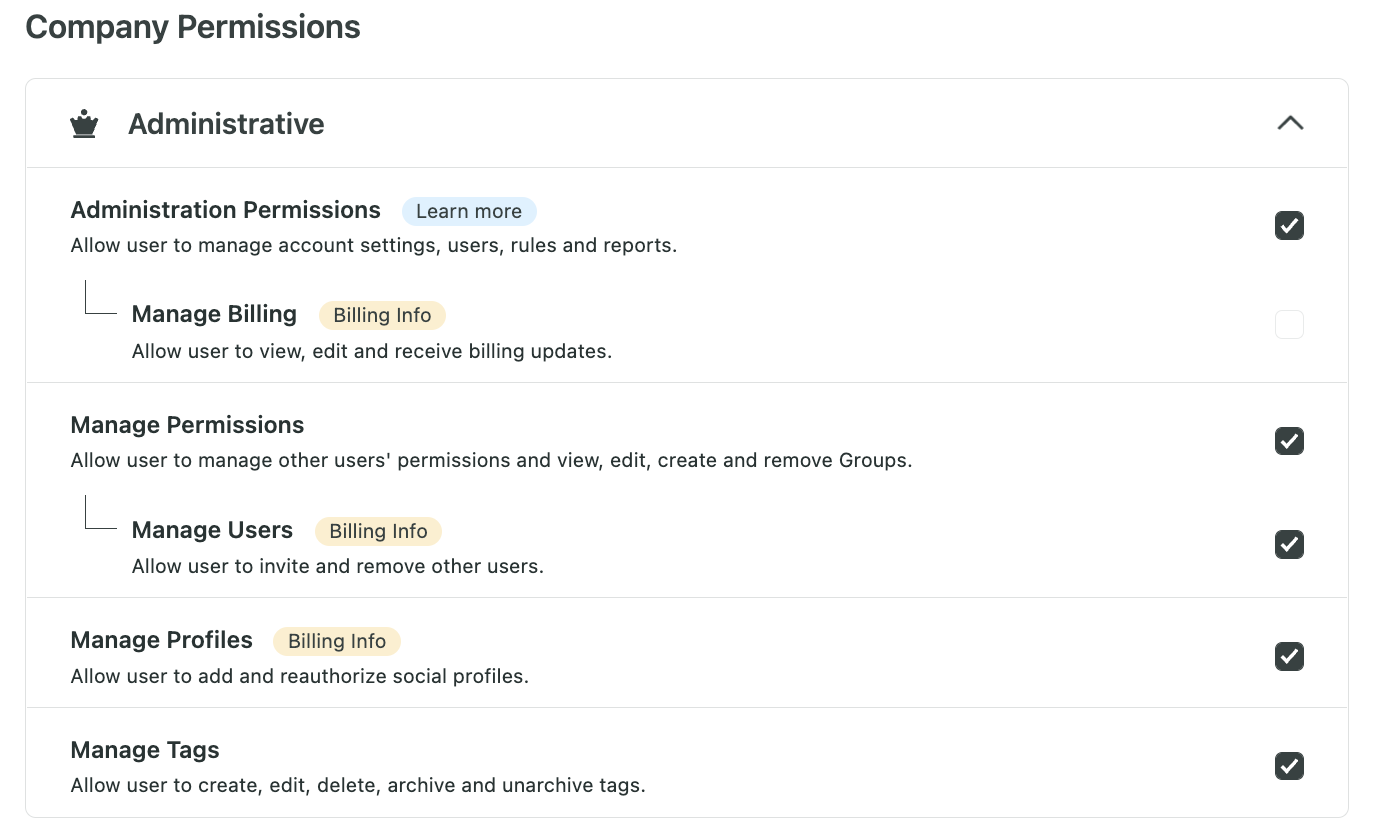 Grant Manage Profiles for users to who only need to connect and reauthorize profiles and grant Manage Permissions for users who need to manage Groups and user permissions.
Note: Anyone who had Manage Profiles & Permissions prior to this release still has access to the now split permissions.
Learn more about Company Permissions with this overview.
July 26, 2022
View your sent video posts at a glance on the Content Calendar
Now you can see which sent posts are videos and preview the video content from the Content Calendar. Sent video posts now appear with a play icon to indicate the video media type and you can click the play icon to either see the video play directly in Sprout or view the video on your native network.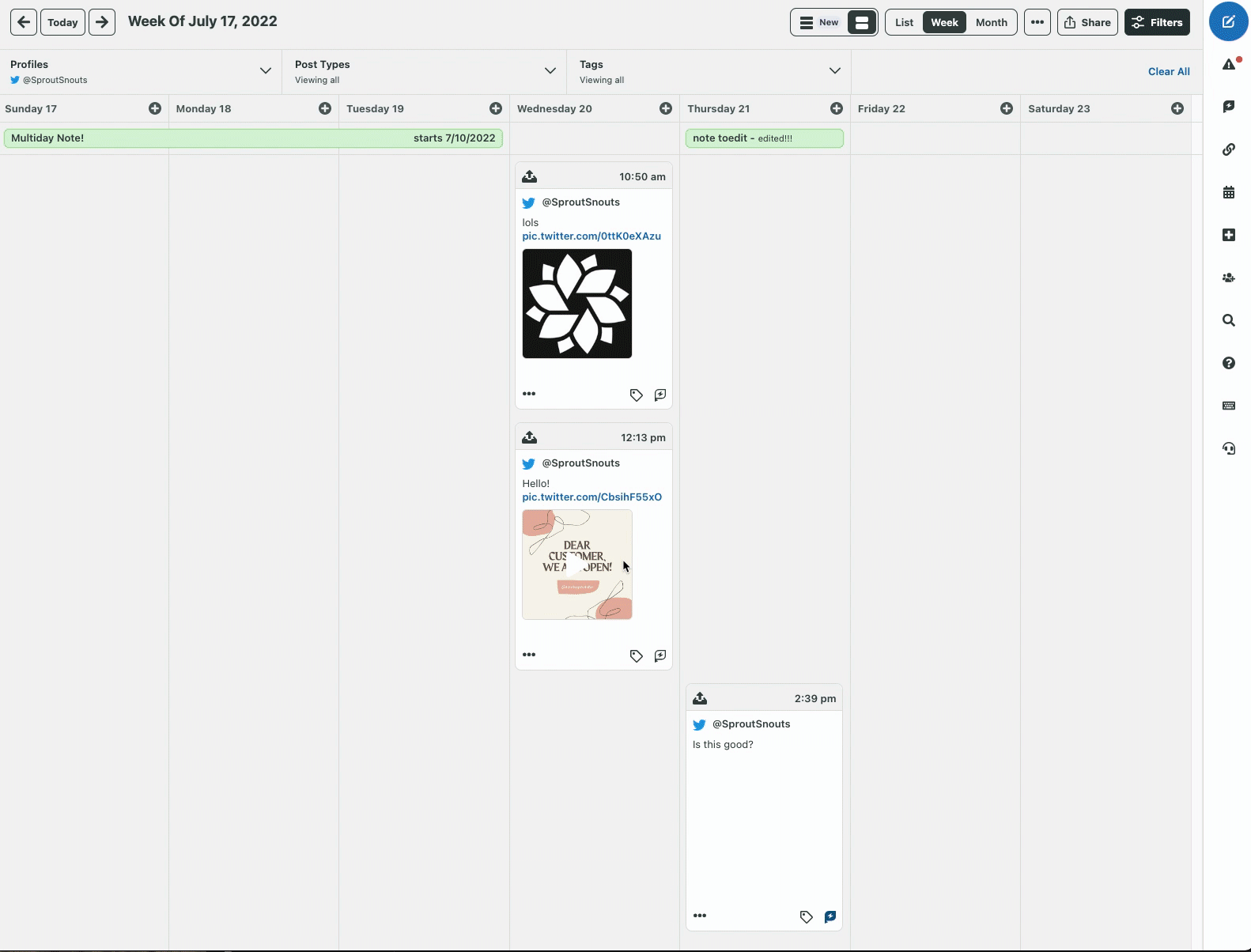 Note: TikTok and YouTube previews won't work for sent posts due to API limitations. However, you will see a thumbnail.
Learn more about sent posts with this overview.
July 29, 2022
Assess your Instagram Reels strategy in Sprout
Now you can analyze how your Instagram Reels are performing in Sprout's reporting tools. View metrics at the post and profile level, as well as in competitor reports.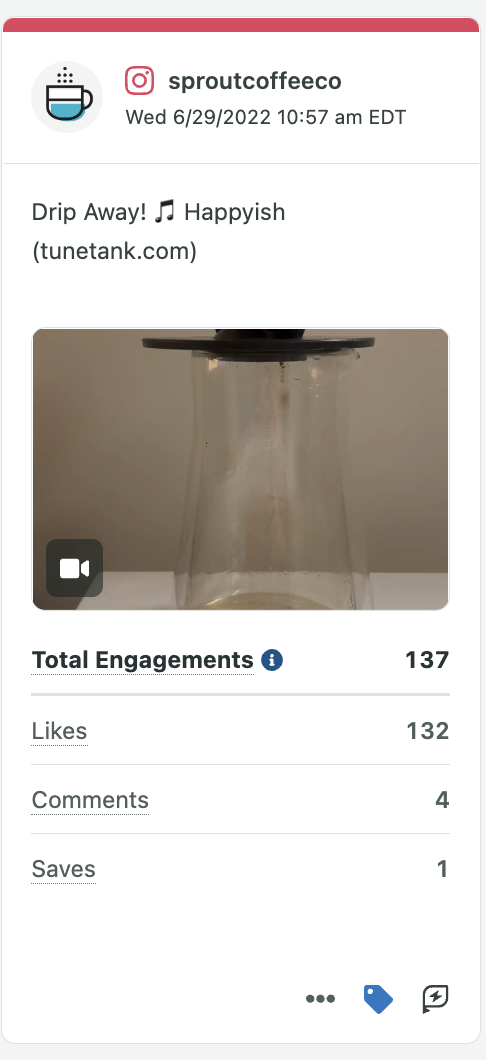 Find more information about Instagram reporting in this overview.