Advanced Listening Query Builder
New to Sprout Social? Learn about our social media listening suite here.
Sprout's Advanced Listening is integrated alongside the Engagement, Publishing and Analytics tools you use everyday. The Advanced Listening Query Builder brings additional capabilities to Sprout Listening including:
More Networks: Twitter, Instagram, Facebook, Youtube, Reddit, Tumblr, and web (Blogs, Forums and News Sites) data can be added as sources to give a complete picture of the social conversation around your Topic.
Topic Templates: A streamlined tool that provides clear paths on how to apply Listening for specific business goals. These templates will help you build better queries by first determining what insights you're aiming to achieve.
This article contains the following sections:
Topic Templates
The most efficient way to build a Topic is by using Topic Templates. These pre-built templates help you get started by providing tips and examples for the 5 most popular Listening use cases from Sprout's customers. These use cases include:
Brand Health
Industry Insights
Competitive Analysis
Campaign Analysis
Event Monitoring
There are a few ways to start using Topic Templates. You can select a Topic Template using the Launchpad Banner from the Listening Home.

You can also select a Topic Template after clicking New Topic from the left bar under Active Topics.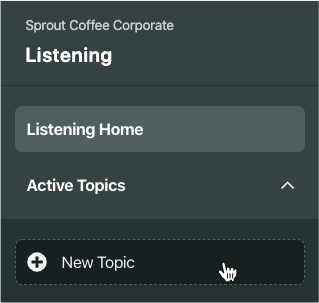 Once you see the Topic Launchpad, simply click the tile for the template you want.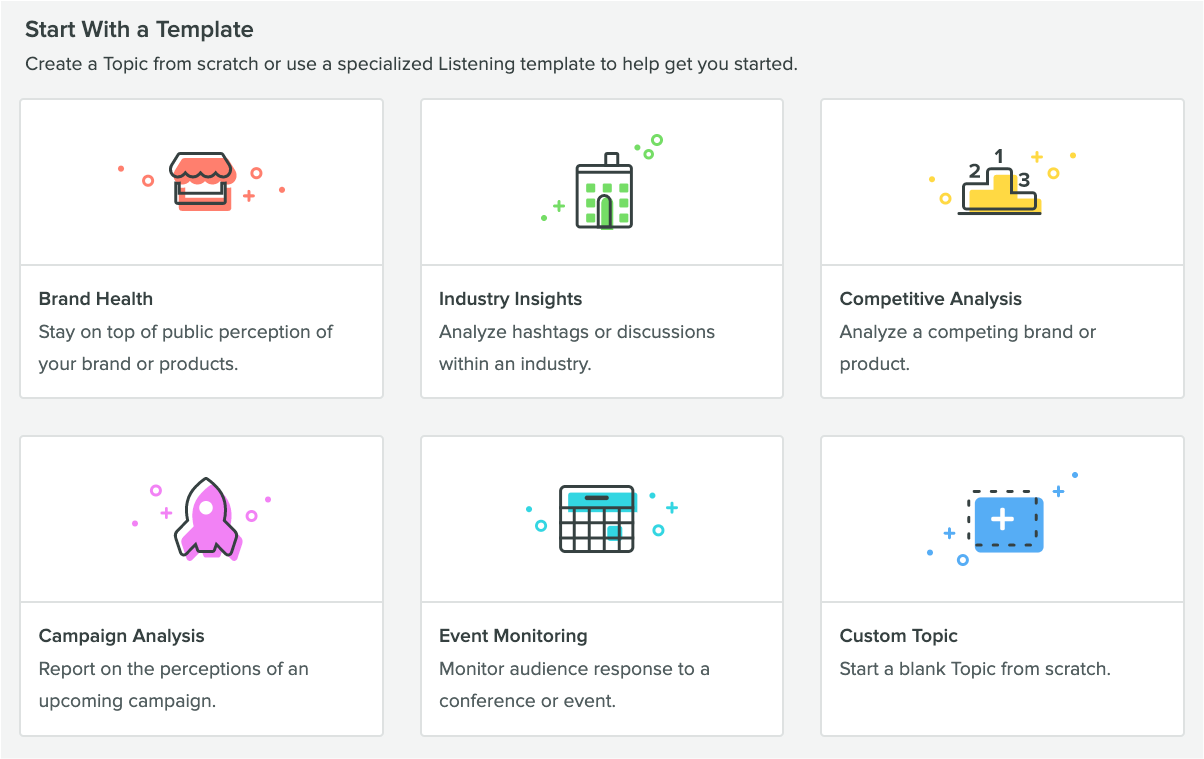 Keep in mind that you can change your Topic Template while editing in the Query Builder. Topic Templates contain help materials specific to the use case that you've selected. This content is positioned to the right of the Query Builder. Here you'll learn more about the Topic Type and get actionable Quick Tips to help you get started.

You can click the View Sample Queries button to see an example of how your query can be set up.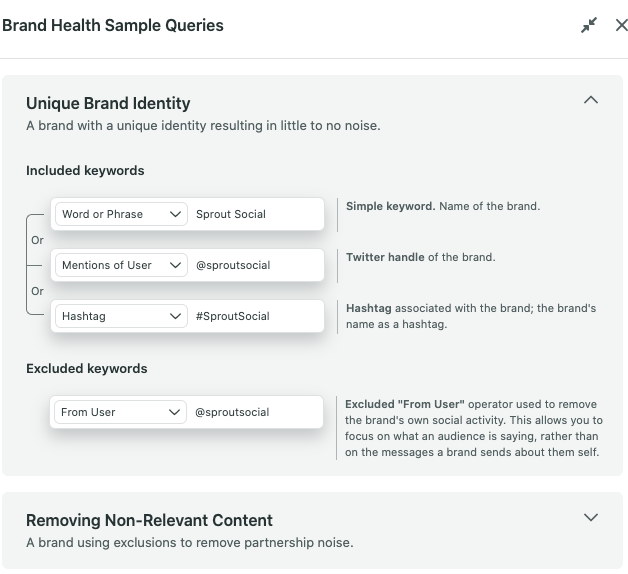 If you prefer to start with a blank Topic, select Custom Topic either from the Listening Home Launchpad Banner or from the Topic Launchpad.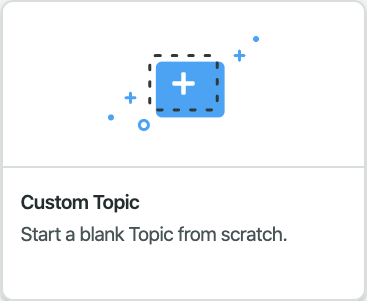 Building Your Topic
After selecting a template, give your Topic a title and description. This helps you quickly identify your Topic.
Next, select the network or networks to want to listen to.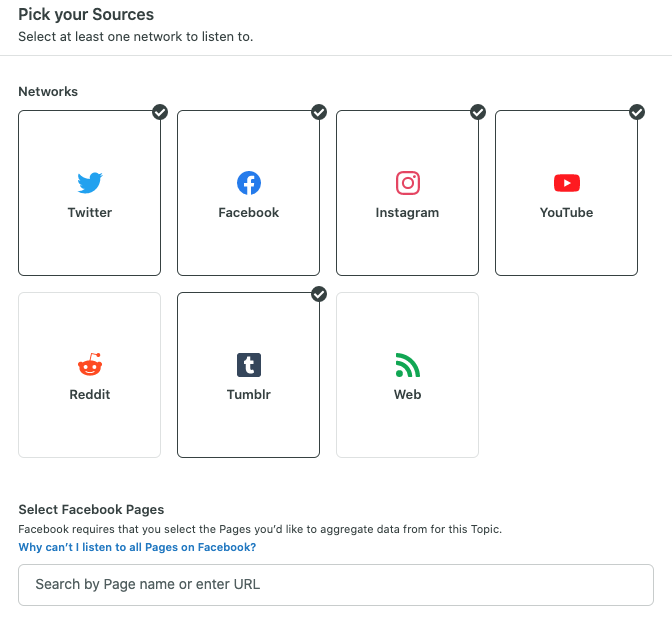 Begin crafting your Topic by selecting a query type from the dropdown menu.

Queries can include multiple keywords or operators.
Use And/Or for new groups. Groups link multiple sets of logic together for additional control.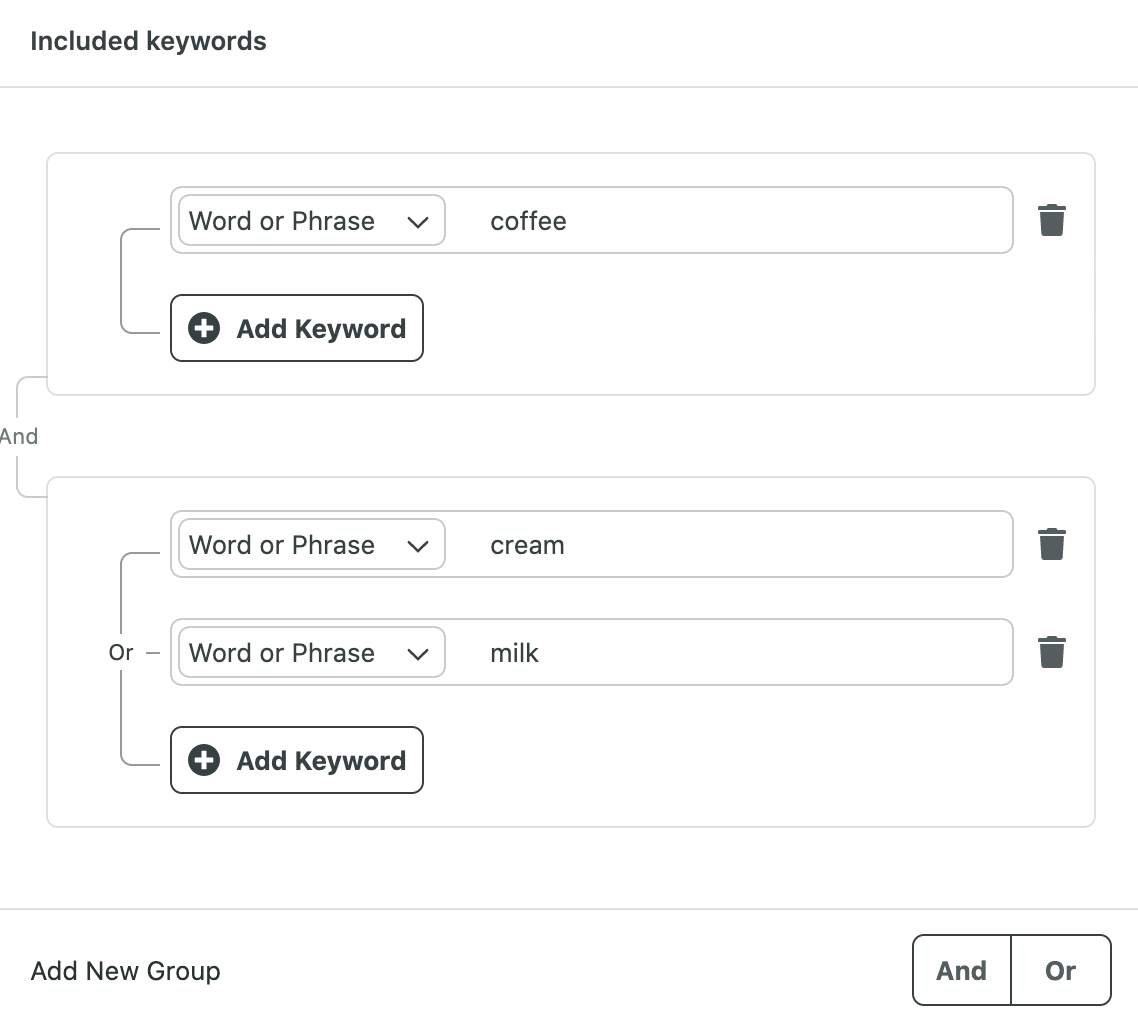 You can apply optional filters to specify post language and posts that contain images or videos. Advanced Twitter Filters can be set for post country, user country, tracked website and more.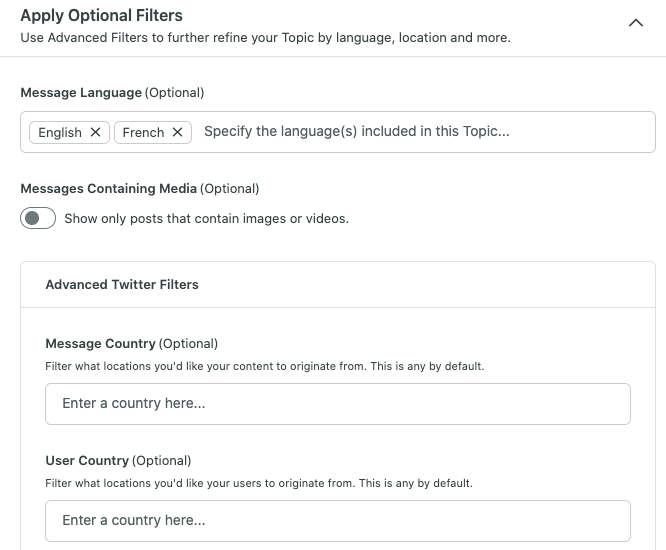 You can preview your Topic at any time by clicking the Preview button at the top of the page. The preview panel updates with a sampling of messages that meet your search parameters.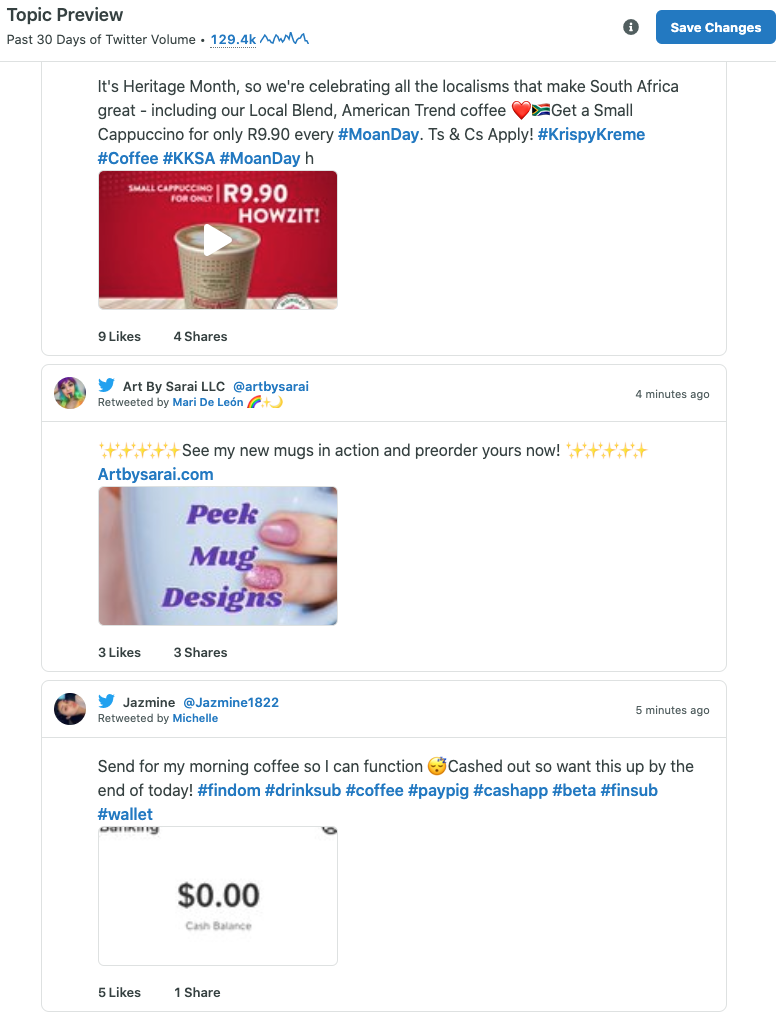 The preview panel shows you the approximate number of matching messages that show up per day, so you can determine if the dataset will be too small or large to provide relevant insights.
If you notice multiple posts showing up with specific keywords, you can double-click on any word in a post to include ( + ) or exclude ( - ) that word in your query.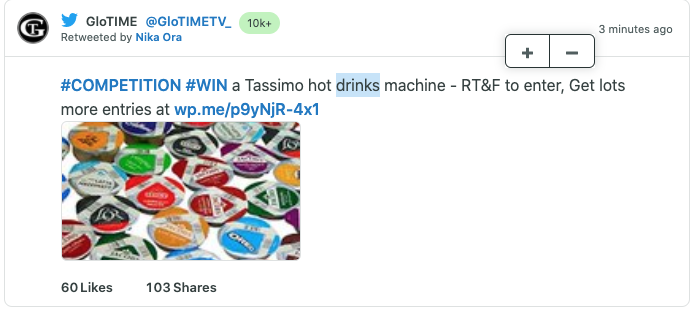 Once you're happy with the query, complete your Topic by clicking Start Listening in the upper-right corner.
Duplicating Topics
If you're happy with your query, but want to make a slight tweak to go deeper on Brand Analysis, you can duplicate your topic using the Overflow menu.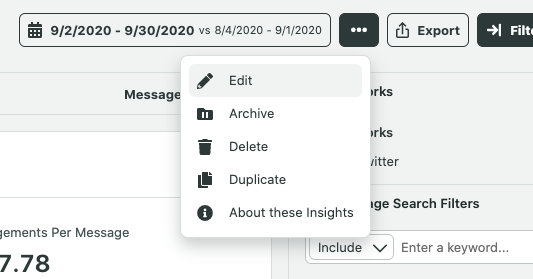 After you click Duplicate from the Overflow menu, the Query Builder appears with the same query, description and advanced features as the Topic you duplicated. From there, you can make your tweaks, like adding inclusions to pull more recent historical data.
You can duplicate archived and active topics, but you can't duplicate migrated topics. Historical data from the Topic you duplicated won't replicate in the copy.
Listening FAQs
I just created my Topic, why don't I see any data?
The 30 days of automatic historical data take roughly 3-5 minutes to show up.
What happens when I use all of my Topics?
You won't be able to create anymore. You'll need to archive or delete an existing one to free up a spot.
What happens when I remove/add filters, remove/add keywords from my Topic?
Your existing Topic data will be reprocessed to remove messages that no longer match your query. Data collection for newly added keywords or filters will begin from the date of modification.
How did Sprout decide on these 5 topics for the templates?
We chose the 5 most common ways our customers are using Listening today.
Can I add or edit the Topic Type after I create a query?
Yes, you can edit the Topic type at any time from within the Query Builder. This includes adding them retroactively to existing Topics.
How much Listening data can I export from my topic as a .CSV file?
You can download up to 1000 messages per export currently.
How do I add inclusions to a term?
Use groups to add inclusions. First, create a list of primary Topic keywords, and then add an AND group to define your inclusions, even if you only have one keyword.