Introduction to Publishing
New to Sprout Social? Learn more about our social media publishing suite here.
Sprout offers a variety of tools that enable you to develop a complete social strategy encompassing both original and curated content that resonates with your audience.
This guide will focus on helping you navigate Sprout's powerful publishing capabilities to further your social strategy and heighten efficiency with your team.
If you'd like to start creating content from scratch immediately, you can quickly skip ahead to our article on using Sprout's Compose feature.
Publishing Section
Whether a post has been drafted, scheduled for a specific day and time, added to the Sprout Queue or submitted for approval, you have the ability to manage it from the Publishing section.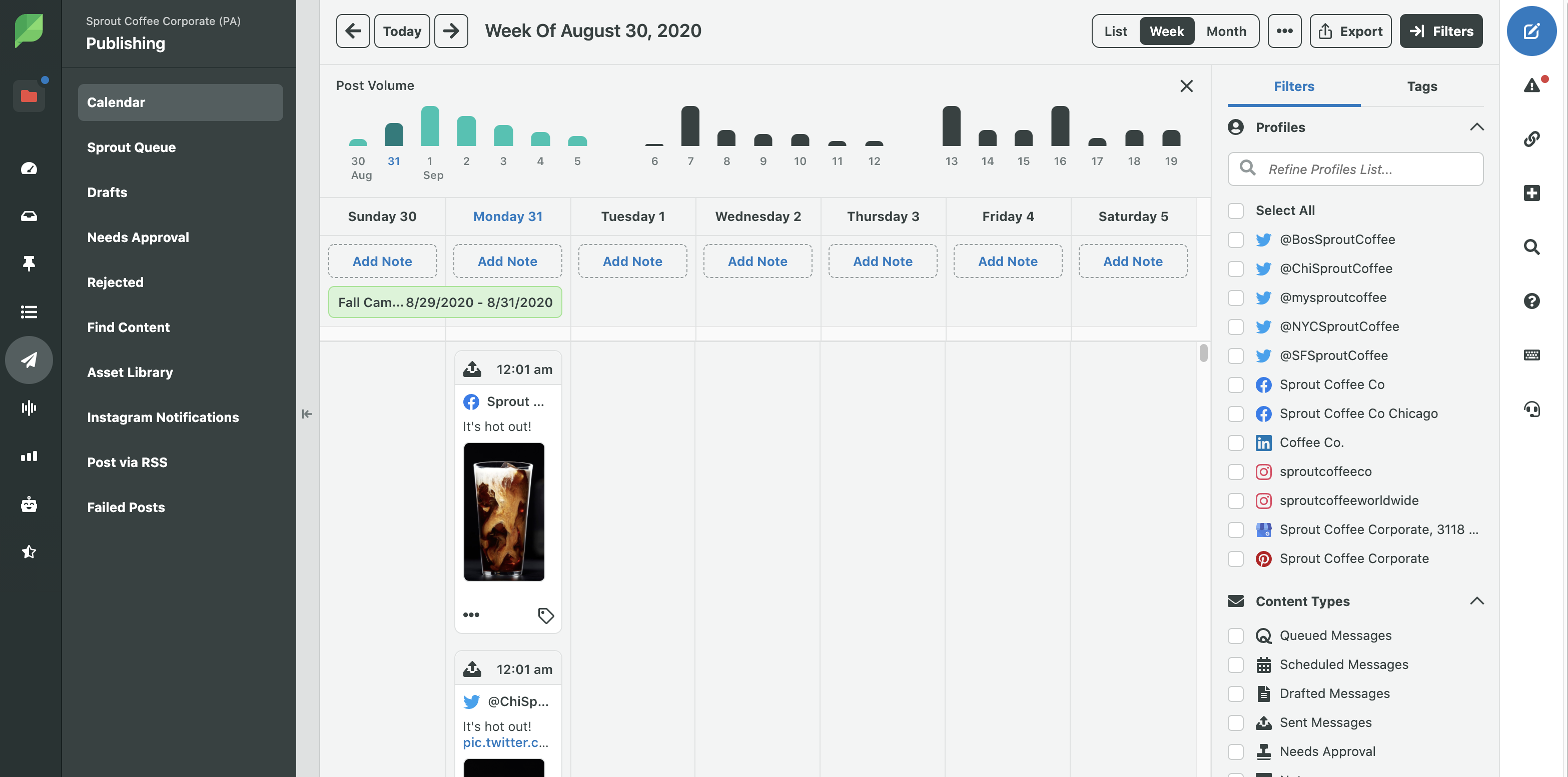 Clicking on the Publishing section in the menu bar reveals a left navigation bar containing the following tools:
Calendar
Sprout Queue
Drafts
Needs Approval (Professional and Advanced plans only)
Rejected (Professional and Advanced plans only)
Find Content
Asset Library (Advanced plans only)
Instagram Notifications
Post via RSS
Failed Posts
Depending on your publishing permissions, you may not see some of the left navigation bar tools. You can learn more about Publishing permissions in the Administration & Billing category.
Alright, ready to learn how to compose messages now? Let's go!