July 2023
Releases this month:
July 10, 2023
Showcase LinkedIn users connected to Advocacy with @mentions
Now Advocacy users can @mention LinkedIn users who have profiles connected to Advocacy. Select the setting to allow personal LinkedIn mentions and highlight your employees and company wins right from Employee Advocacy.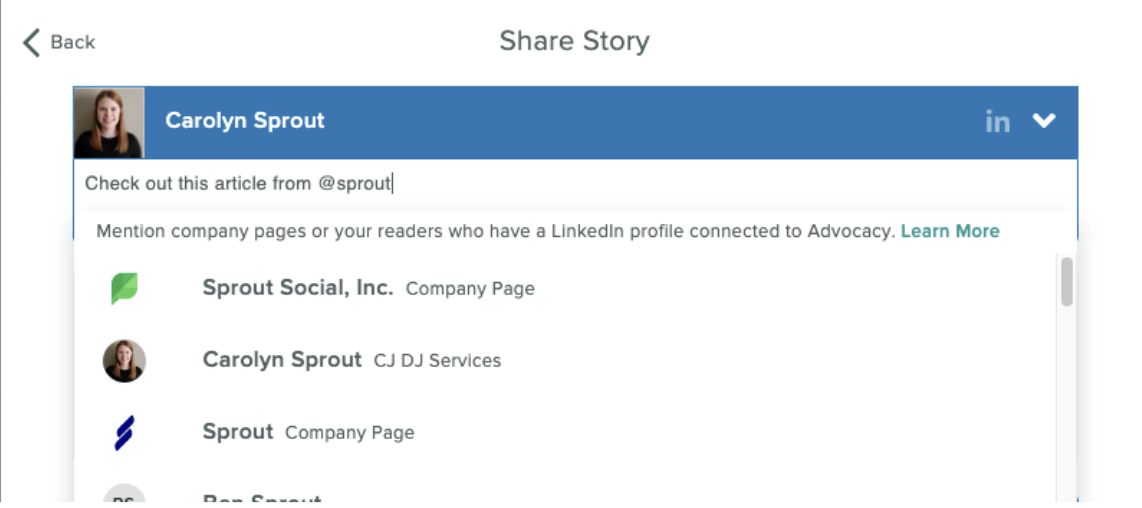 Learn more about creating Advocacy Stories in this overview.
July 10, 2023
Apply filters when exporting user permissions
Now users on the Advanced Plan can used Filters to easily search and filter lists of Team Members to update their access and export tailored CSVs of user permissions.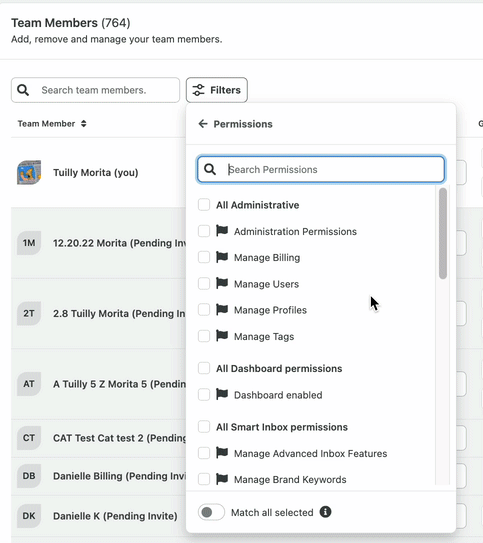 Learn more about exporting user permissions and additional options for Advanced Plan users with this how-to.
July 13, 2023
Take team collaboration a step further with User Teams
Create User Teams in Sprout to ensure Conversations and comments are received by the appropriate groups of users for replies and triage. Instead of @mentioning a group of individuals, now you can @mention teams of up to 10 folks to ensure messages are seen and action gets taken quickly.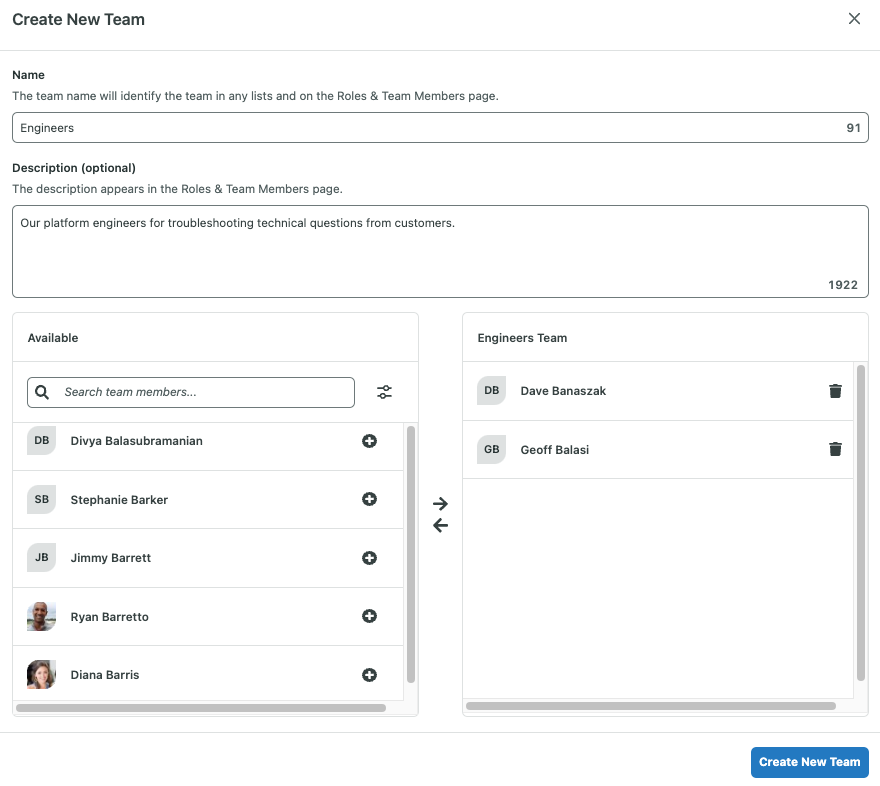 Learn more about setting up your User Teams with this how-to.
July 19, 2023
Eliminate unwanted noise with explicit content filters in Listening
Now Listening customers can exclude adult content from all networks in the Query Builder. Quickly filter content so you can focus on the messages that matter.

Learn more about using the Query Builder in this guide.
July 20, 2023
Reply Approval enhancements makes it easier to maintain your brand voice
The Needs Approval profile permission is updated to now include both posts and replies. Previously, this permission granted read-only access to replies in the Smart Inbox, but now users can submit both posts and replies for approval with this permission.
Additionally, the Reply Approvals tab now includes a new Approvers filter to quickly filter replies by Approver and the dropdown features a Recent Approvers section to save you time when reviewing the status of your messages.
Learn more about the Reply Approvals process here or brush up on your profile permissions with this overview.
July 24, 2023
Keep your workflows running smoothly by responding to messages from your open Tasks
Now you can reply directly from Tasks themselves rather than navigating back to the Smart Inbox to separately reply. As an added bonus, you can see profile information directly from the Task, too, adding important context to your interactions.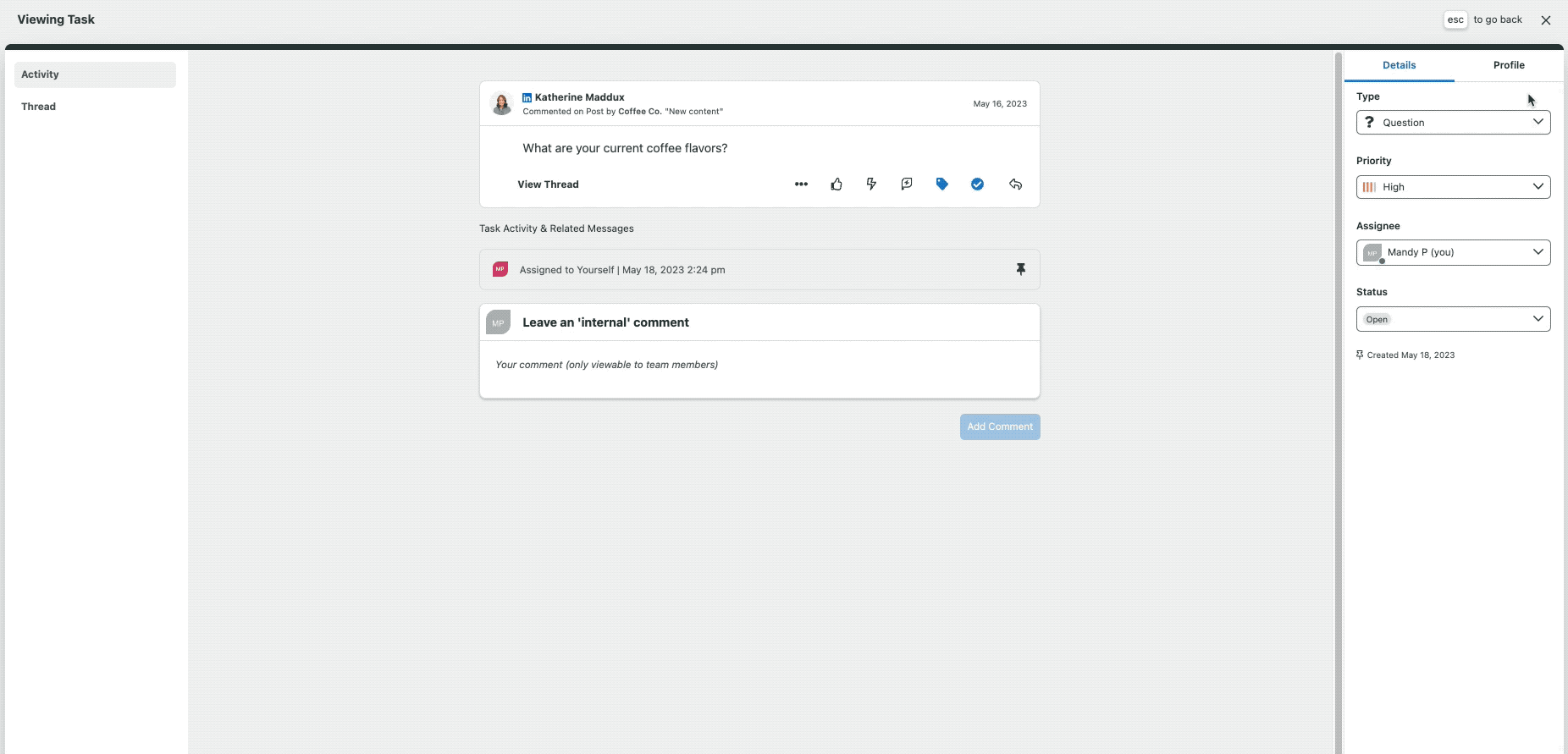 Learn more about managing Tasks in Sprout with this how-to.