February 2023
Releases this month
February 7, 2023
Build your customer care capacity with message history in Salesforce Service Cloud
If you use Sprout's Salesforce Service Cloud integration, you can now see subsequent sent replies to messages in Salesforce. Get the context you need to resolve issues quickly.
Note: If you customized your Inbound Sprout Social Data template before February 7, 2023, you'll need to make some updates to ensure the integration works properly. Read this guide to learn more.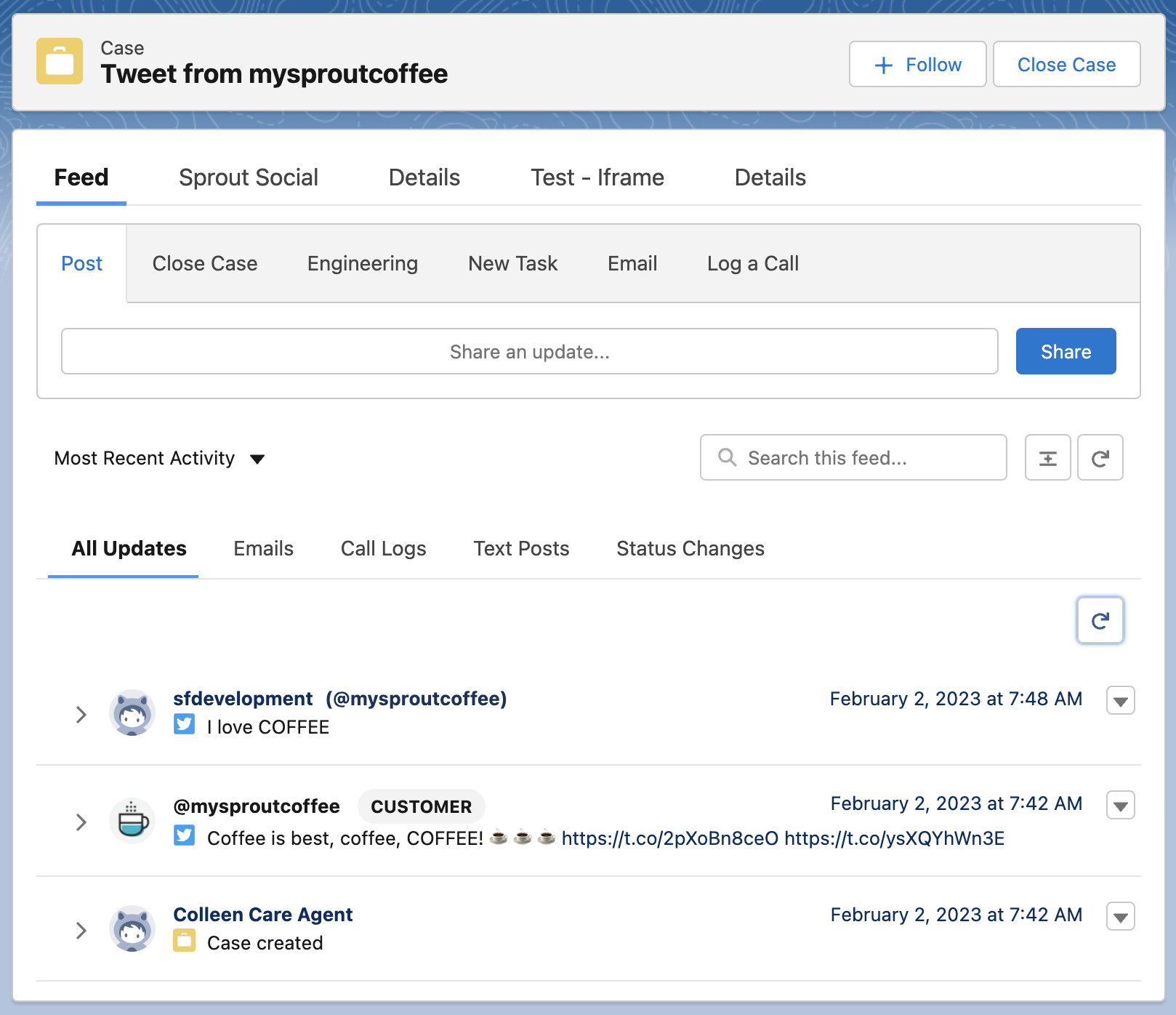 Learn more about Sprout's Salesforce Service Cloud integration in this guide.
February 8, 2023
See the Listening message data you're looking for without losing context with the Message Explorer
If you're a Listening customer, you'll now see the Message Explorer when you click on View Messages in charts. The Message Explorer will remain open until you close it so you can apply filters and keep track of messages as you explore your Listening data.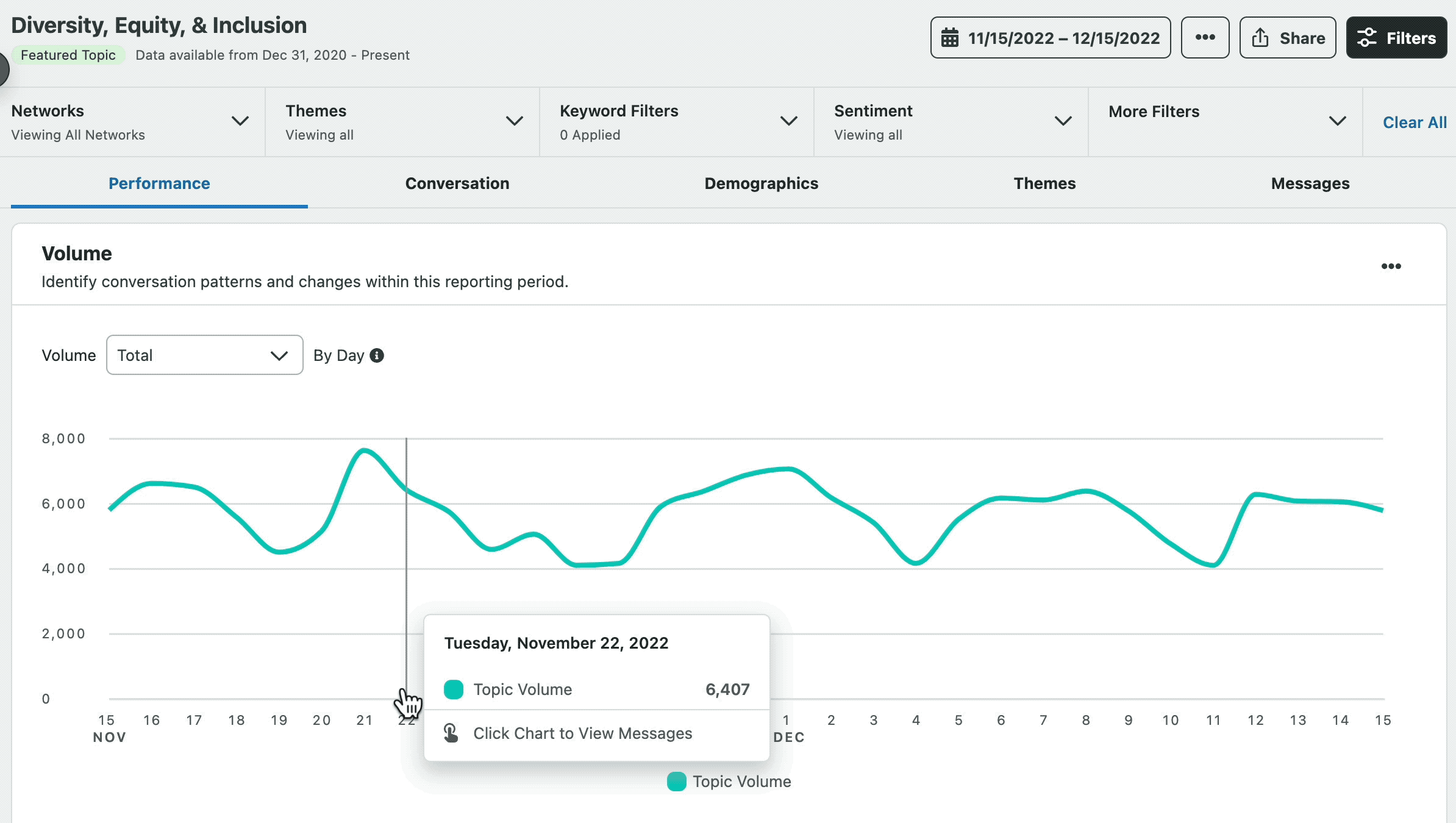 Learn more about Listening Insights in this guide.
February 9, 2023
Let your TikTok content shine with custom thumbnails
Now you can select a video frame for your TikTok thumbnails. Choose your thumbnail and represent your TikTok content the way you want.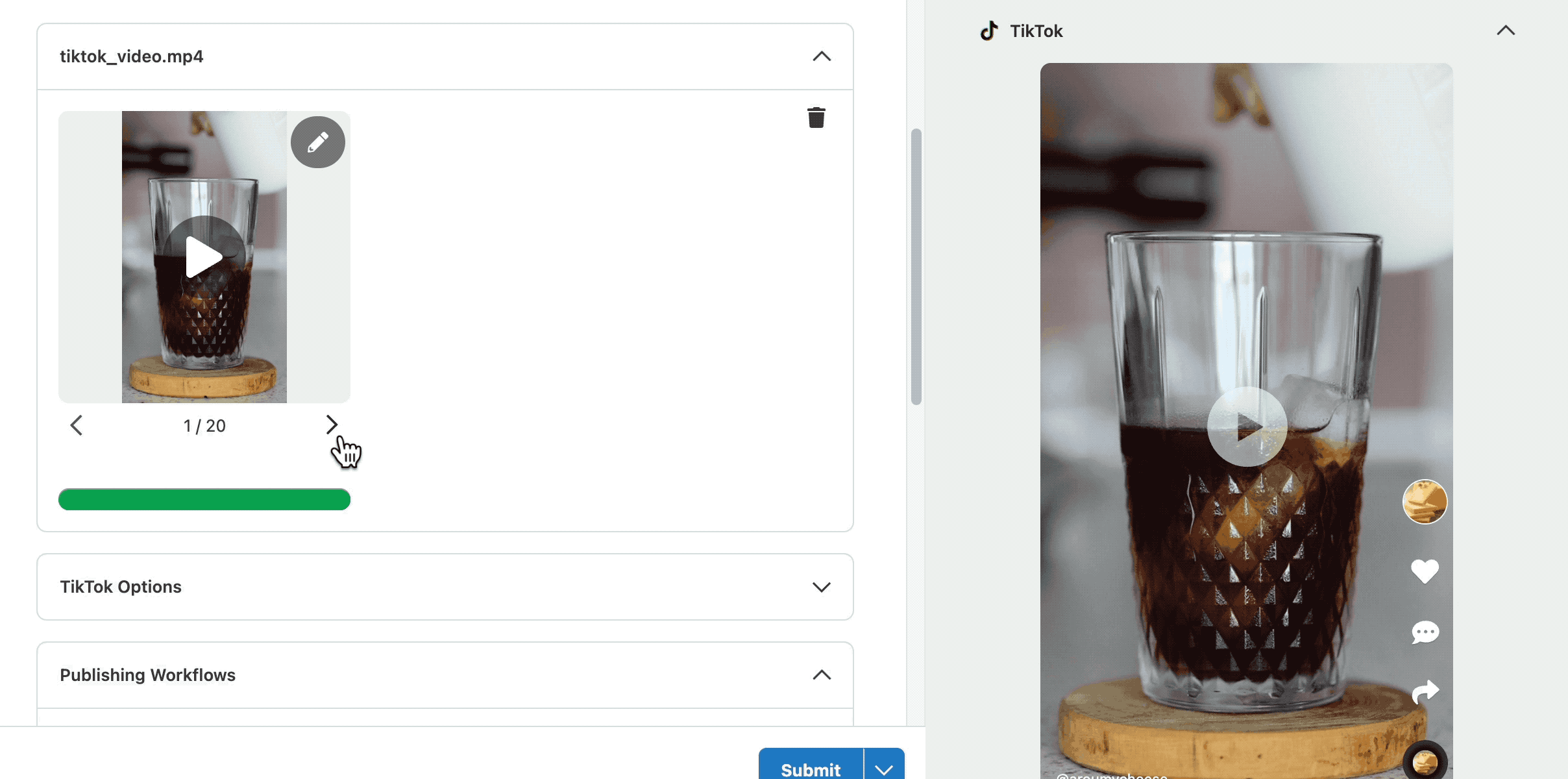 Learn how to set up custom thumbnails for your TikTok videos in this article.
February 13, 2023
Compare your Instagram performance with Benchmarking
If you're a Premium Analytics customer, you can now see how your Instagram Engagement Rate per Impression compares to other Sprout customers. Measure and track your engagement over time with Instagram benchmarking.
Learn more about benchmarking in this guide.
February 14, 2023
Get the insight you need into user actions with updates to the audit trail logs
Sprout's audit trail logs let you track key user actions so you can troubleshoot issues quickly. These updates include logs for certain publishing actions and profile permissions.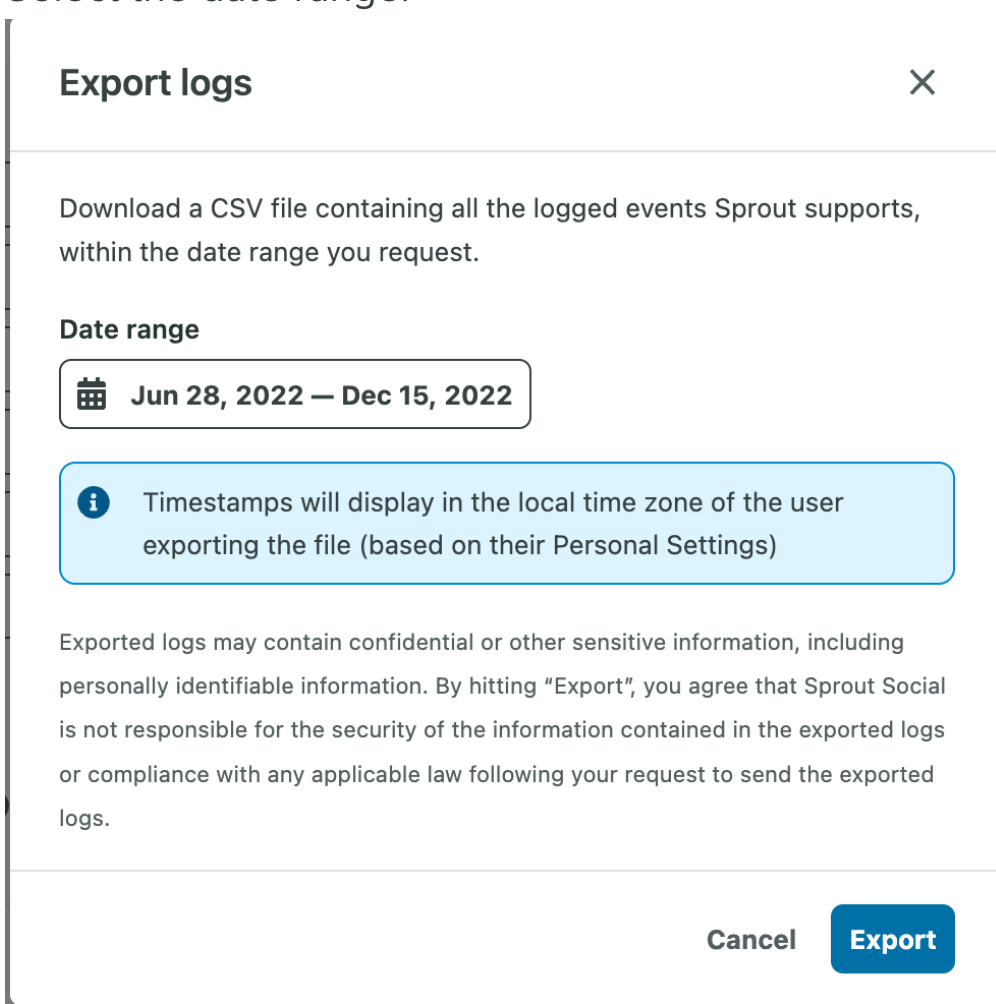 For more information about what's included in audit trail logs, read this guide.
February 16, 2023
See your scheduled Advocacy Stories at a glance with improved post visibility
Now Employee Advocacy users can see more detail about their scheduled Stories right from the Scheduled tab. See the time, date and network for each Story without having to open your post.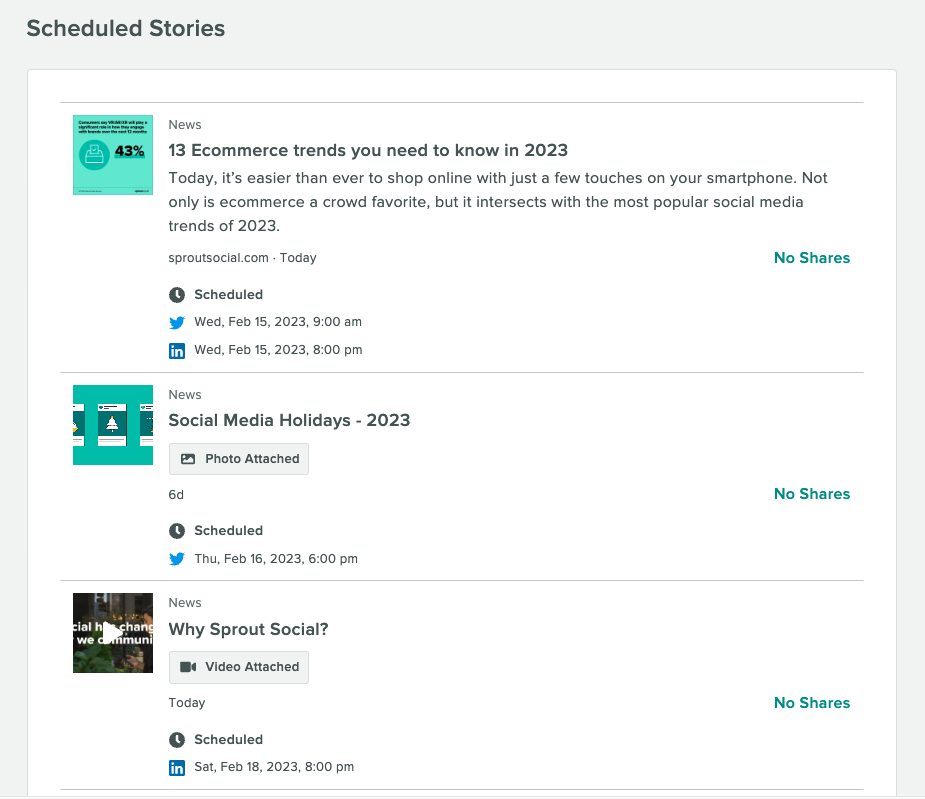 Learn more about your Employee Advocacy feed in this guide.
February 20, 2023
Jump right into Sprout with Group creation from additional social network profiles
Now you can create Groups from your Twitter, Facebook, LinkedIn, Instagram Business Profile, Pinterest and TikTok accounts. Get up and running faster and collaborate efficiently with even more ways to connect to Sprout.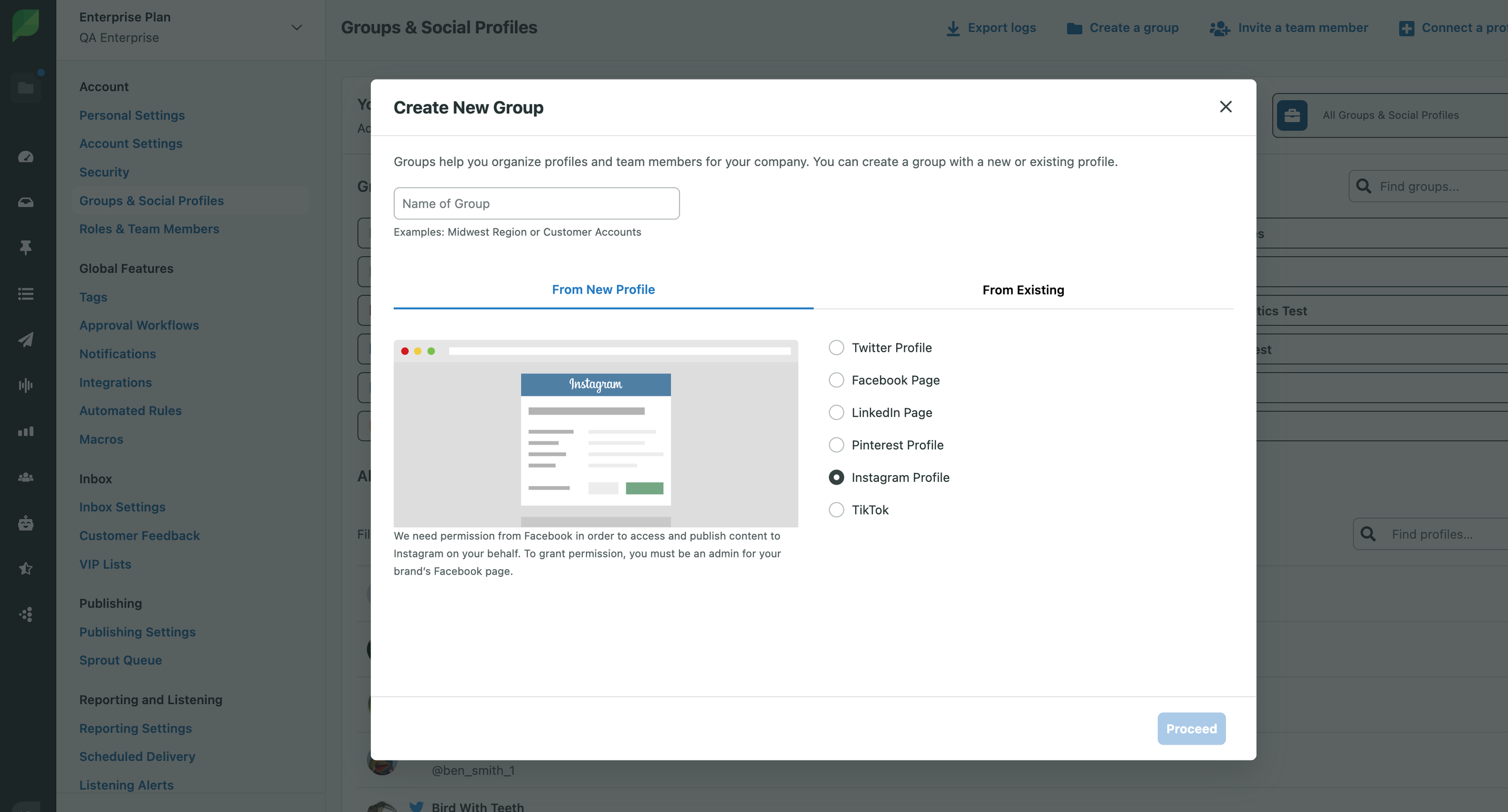 To learn how to create Groups in Sprout, read this guide.
February 21, 2023
Configure your Engagements to get the precise reporting you need
Now Premium Analytics users can select which metrics are included in Engagements. Define your Engagement value to tailor your Reports with definitions that make sense for your brand.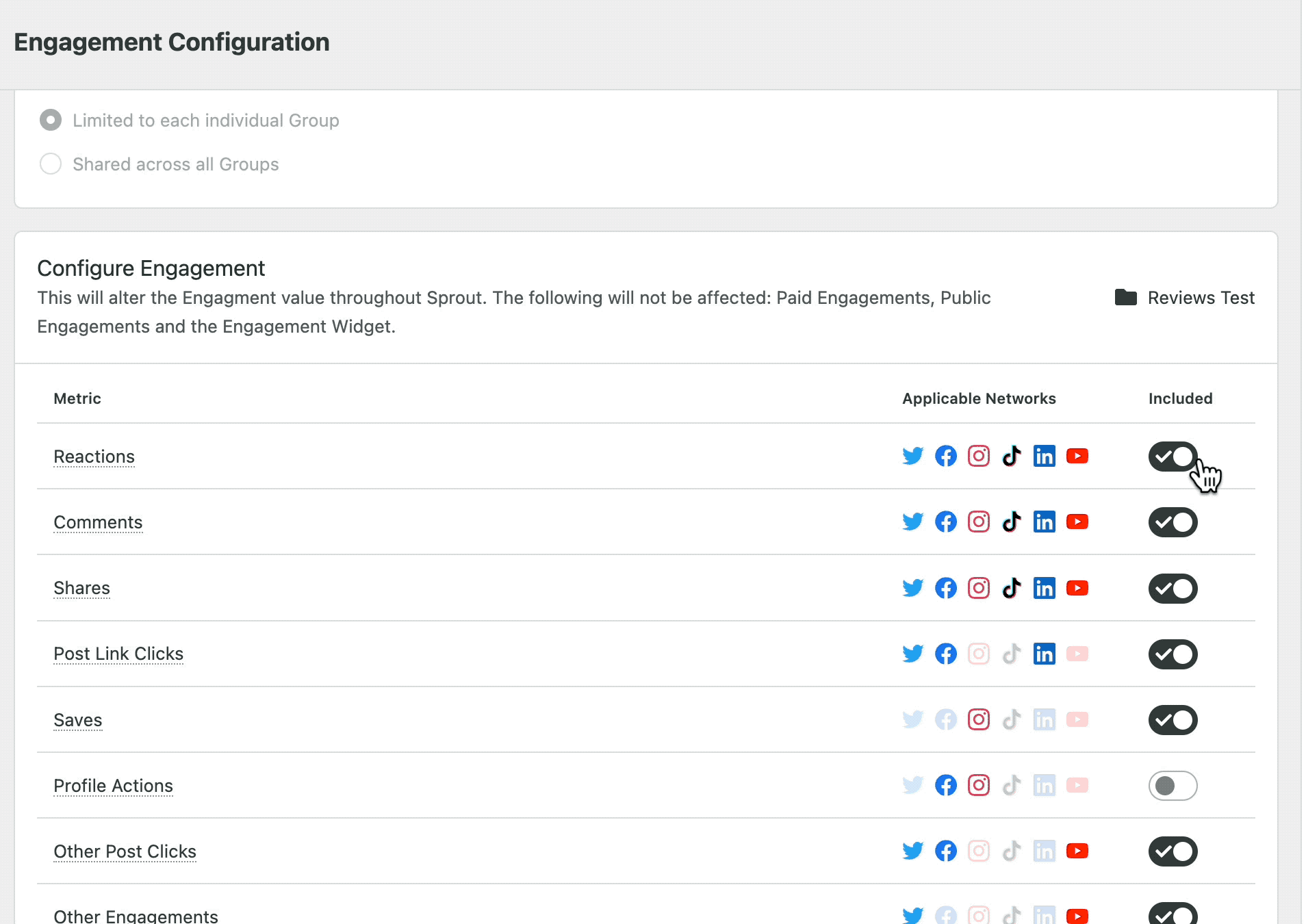 Learn how to set up configurable Engagements in this guide.
February 27, 2023
Harness the power of TikTok's creative tools with mobile publishing
With Sprout's new mobile publishing workflow for TikTok, you can draft posts in Sprout and publish them in TikTok. Customize your posts with your favorite TikTok effects to make your content shine.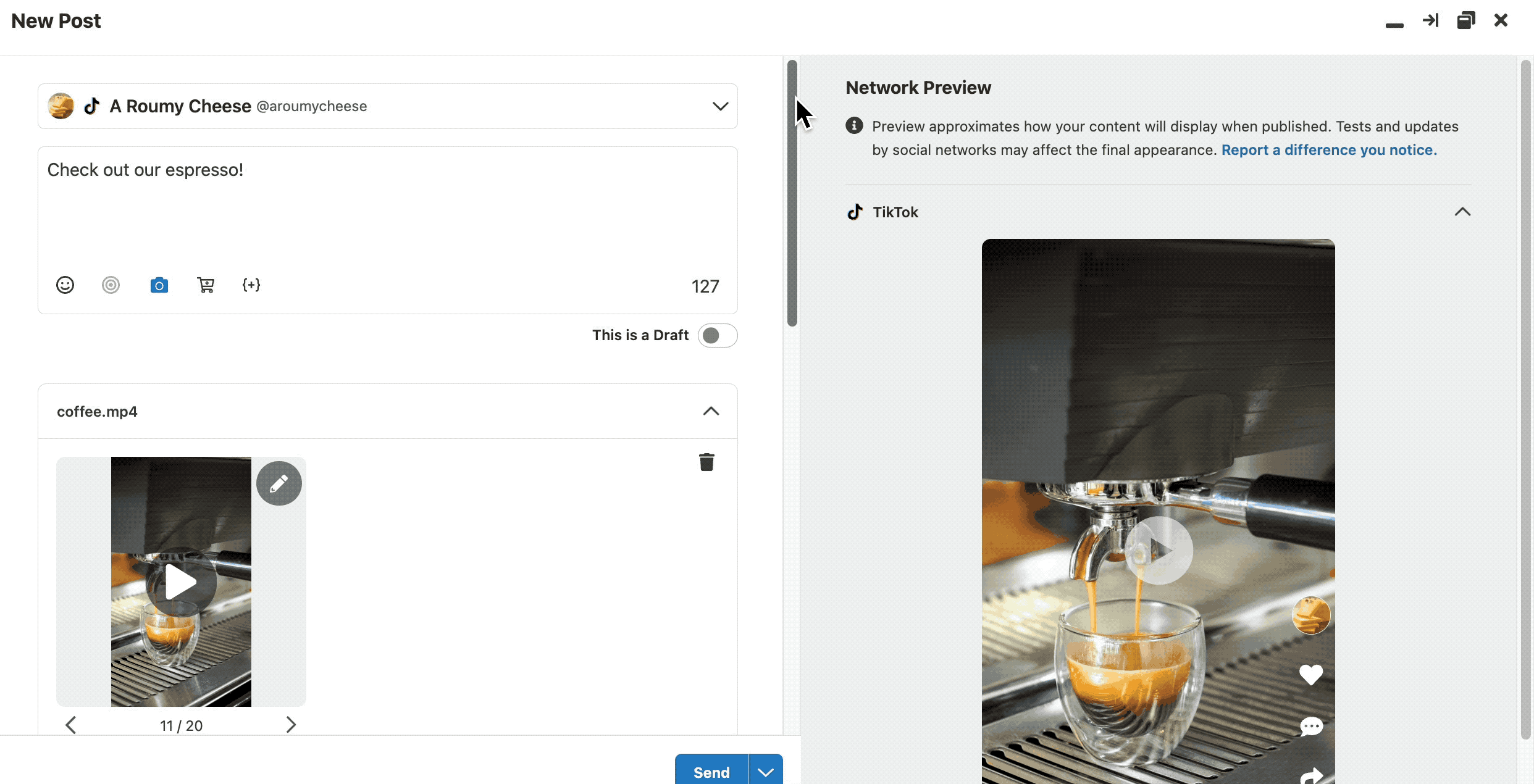 Learn how to use the mobile publishing flow for TikTok in this guide.
February 27, 2023
Keep your customer care consistent with auto-associated follow-up messages in a Task
Tasks in Sprout now automatically add all follow-up messages from the same private conversation. You can quickly determine if a Task is already assigned and see all the context from the conversation in one place.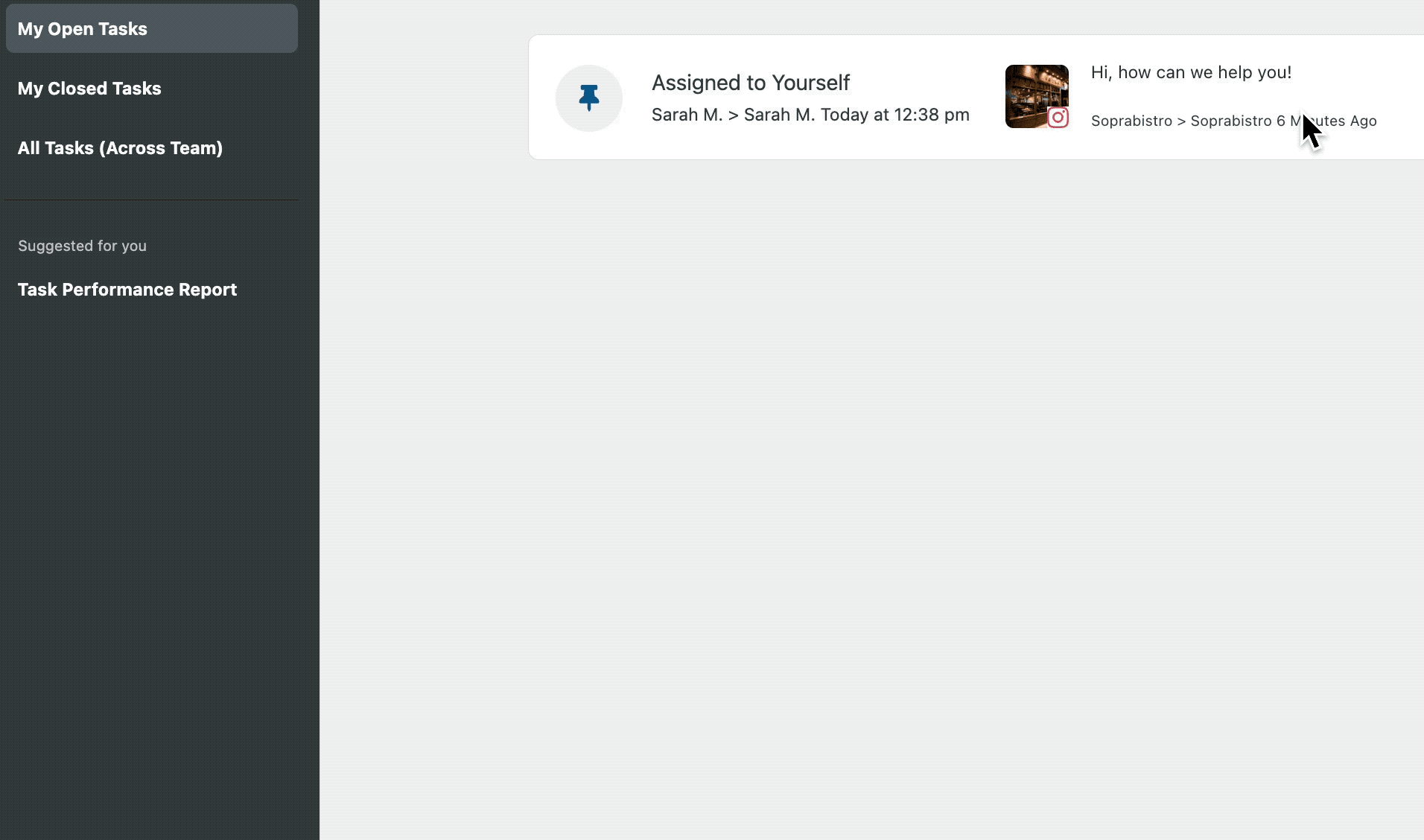 Learn more about Tasks in Sprout in this guide.