How do I use the TikTok mobile publishing workflow?
You can schedule your TikTok content in advance using Sprout's mobile publishing workflow. Schedule your content from the Sprout web app and take advantage of all of TikTok's creative tools.
Before you begin, make sure you have a Mobile Publisher designated. Learn more about the mobile publishing workflow and Mobile Publishers in this guide.
In the Sprout web app
To compose your TikTok post:
Open Compose .
Upload your video and add any text captions.
Select if you want to allow comments, duets or stitches.
Select your Mobile Publisher.
(Optional) Add any tags or campaigns.
Select a time to publish.
Click Send or Schedule.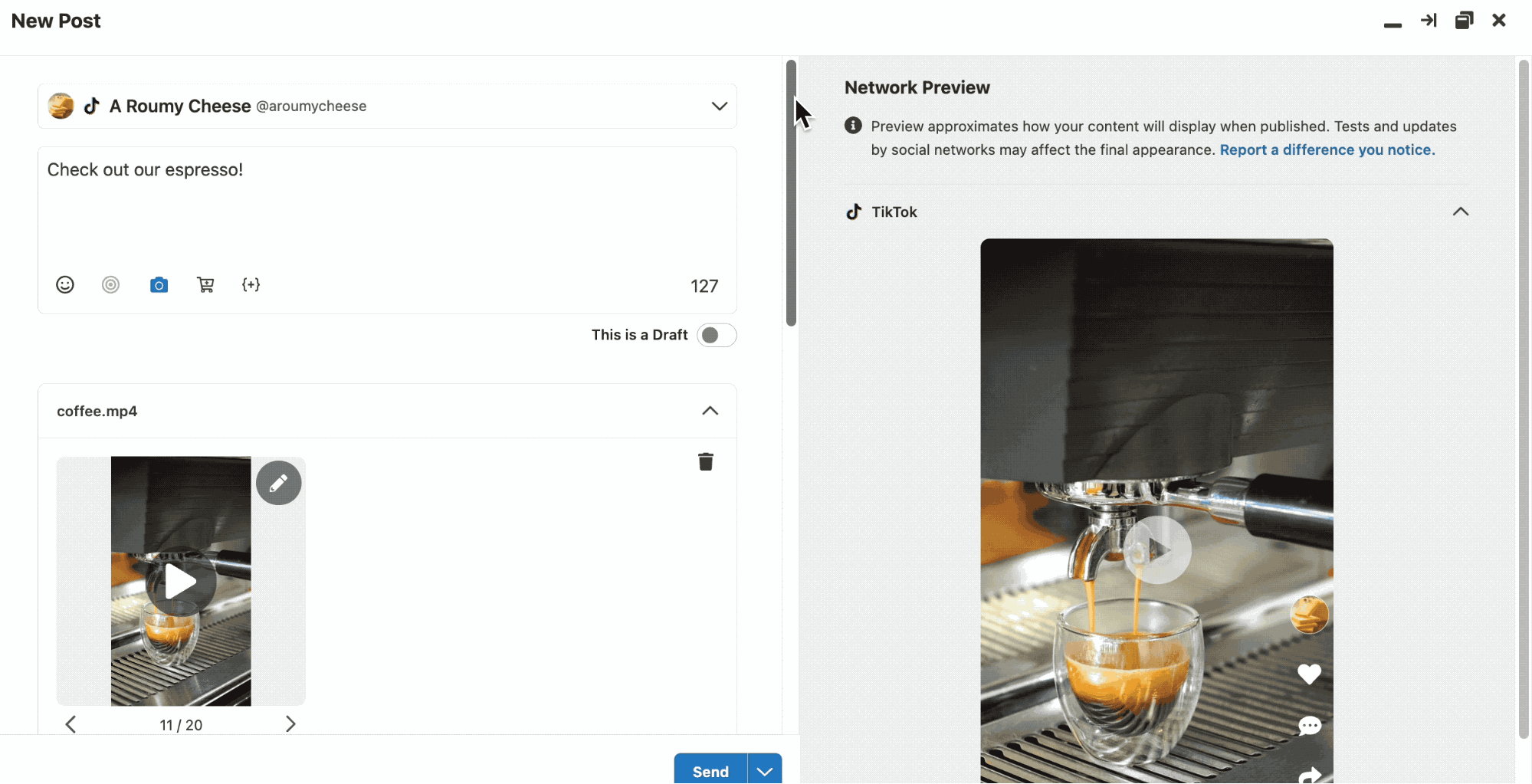 In the Sprout mobile app
Once it's time to post, the Mobile Publisher will receive a notification.
To continue the mobile publishing process in the Sprout mobile app: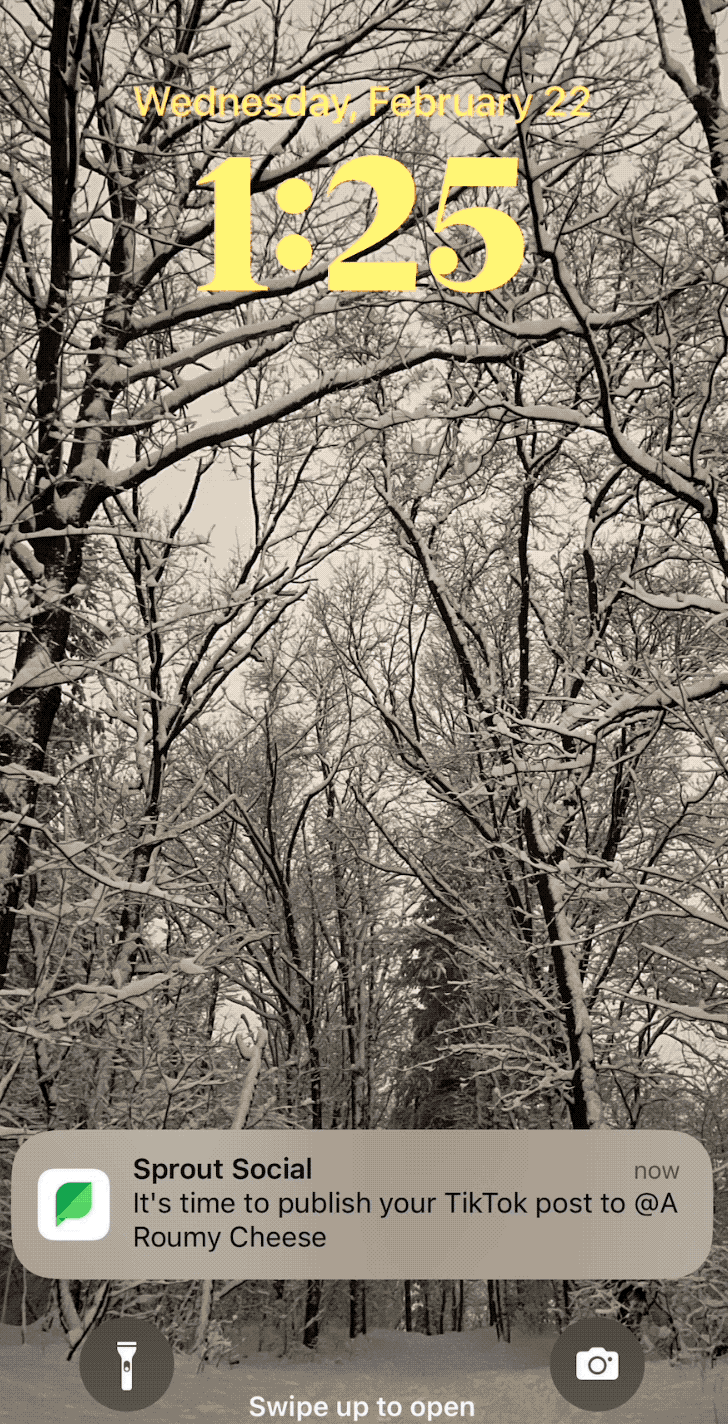 Tap the publishing notification.
Review your content and tap Continue to TikTok when you're ready to publish.

Review the publishing reminders. Once you tap Ok, I'm ready to post, your video will download to your device (iOS only), your caption will be saved to your clipboard and the TikTok app will open.


| | |
| --- | --- |
| iOS | Android |
| | |
In TikTok
Once the TikTok app has opened, you can finish the mobile publishing process. On Android devices, your video will automatically load when TikTok opens.
(iOS only) Select your video from your camera roll.
Add any TikTok effects and options desired and tap Next.

Paste your caption from your clipboard.

Tap Post to publish your video.
FAQs
If I add an Instagram and TikTok profile to a post with a Mobile Publisher, can one go to the Mobile Publisher and the other be directly published?
No, when a Mobile Publisher is added to the post, all eligible profiles will go through the mobile workflow. If you want the same post published directly, you can schedule it for one network and use the Save + Duplicate action to schedule it for the other network.
Can I create/edit TikTok posts in Compose within the mobile applications?
Not at this time.
I cannot see my scheduled, queued, or draft TikTok posts in the Publishing section of the mobile applications. Is this expected?
At this time, mobile users will only see TikTok posts when it's time to publish them as reminders.
I want to include notes specific to adding filters or sounds/music to my posts. Am I able to send that information to the Mobile Publisher?
Yes, there is an open-format text area where you can write text captions or notes for the Mobile Publisher.