August 2022
Releases this month
August 3, 2022
See more of your posts in a single screen with the Compact Week View
Now you can use the Compact Week View in the Content Calendar to see more posts in a single screen and reschedule your posts on the fly by dragging posts to a new date. Use the new toggle to change the Week View to remove spaces.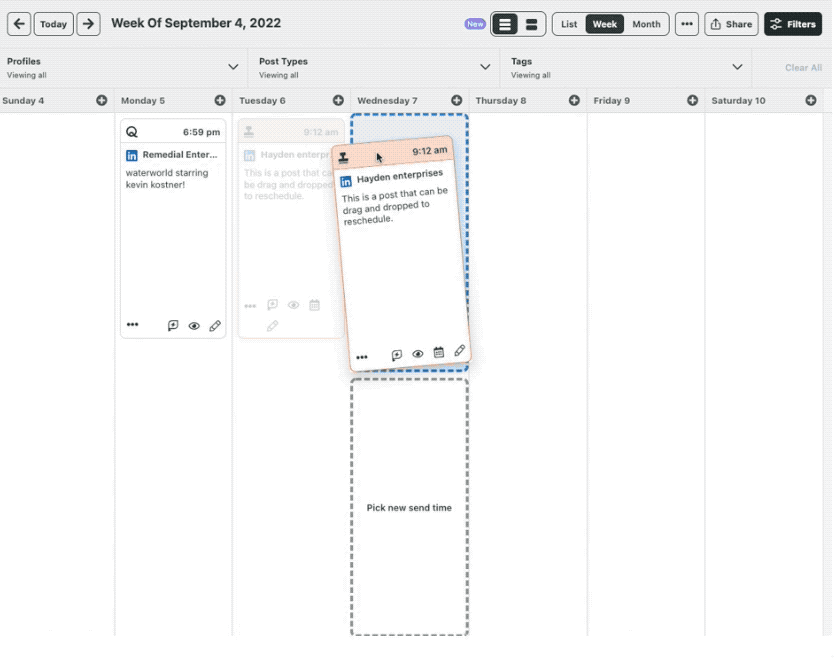 Note: When this feature is enabled for your Sprout account, you'll see the toggle with a new icon in the upper right-hand corner.
Learn more about all the views in the Content Calendar with this overview.
August 4, 2022
Measure and track your care goals with enhancements to the Reviews Overview Report
Premium Analytics customers can now set goals for Review Reply Rate and Review Reply Time in the Reviews Overview Report. Additionally, you can change how 3-star reviews are classified (as positive or negative.)
Learn how to use the Reviews Overview Report with this article.