March 2022
Releases this month
March 11, 2022
Updates to the Sentiment Summary widget in Listening
The Sentiment Summary is new and improved with an updated chart, greyscale icons, updated sentiment analysis colors, a new Net Sentiment score and a toggle so you can include or exclude neutral sentiment.

Learn more about sentiment and Listening with this overview.
March 14, 2022
Keep your Instagram publishing workflow on track with additional mobile publishers
Now Sprout users with Needs Approval and Read-Only permissions for Instagram profiles can get assigned as Mobile Publishers. Originally, Sprout users needed full publishing permissions for an Instagram profile to publish via the mobile app.
Note that Sprout users with full publishing permissions can mark Instagram publishing reminders complete on web and in the mobile app. Sprout users with Needs Approval or Read-Only permissions can't mark the reminders complete.
Learn more about the Instagram publishing workflow with this overview.
March 21, 2022
Diversify your visual content and empower teams to share on-brand videos to LinkedIn
Now Curators can create an internal or shareable story using videos for Readers to post to LinkedIn. When you go to upload a Story, you can now choose a media attachment and upload a video to share with your network on LinkedIn.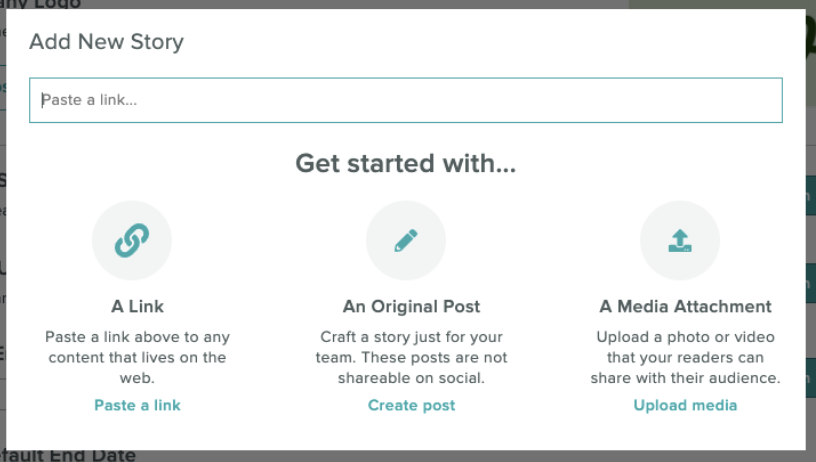 Learn more about sharing video stories with Bambu with this how to.
March 21, 2022
Enhance your content strategy with direct Instagram Carousel publishing
Now you can create an Instagram post with multiple images in Compose and post it directly to your Instagram profiles without the need for mobile publishing reminders. You can select up to 10 photos to post to your Instagram grid as a Carousel.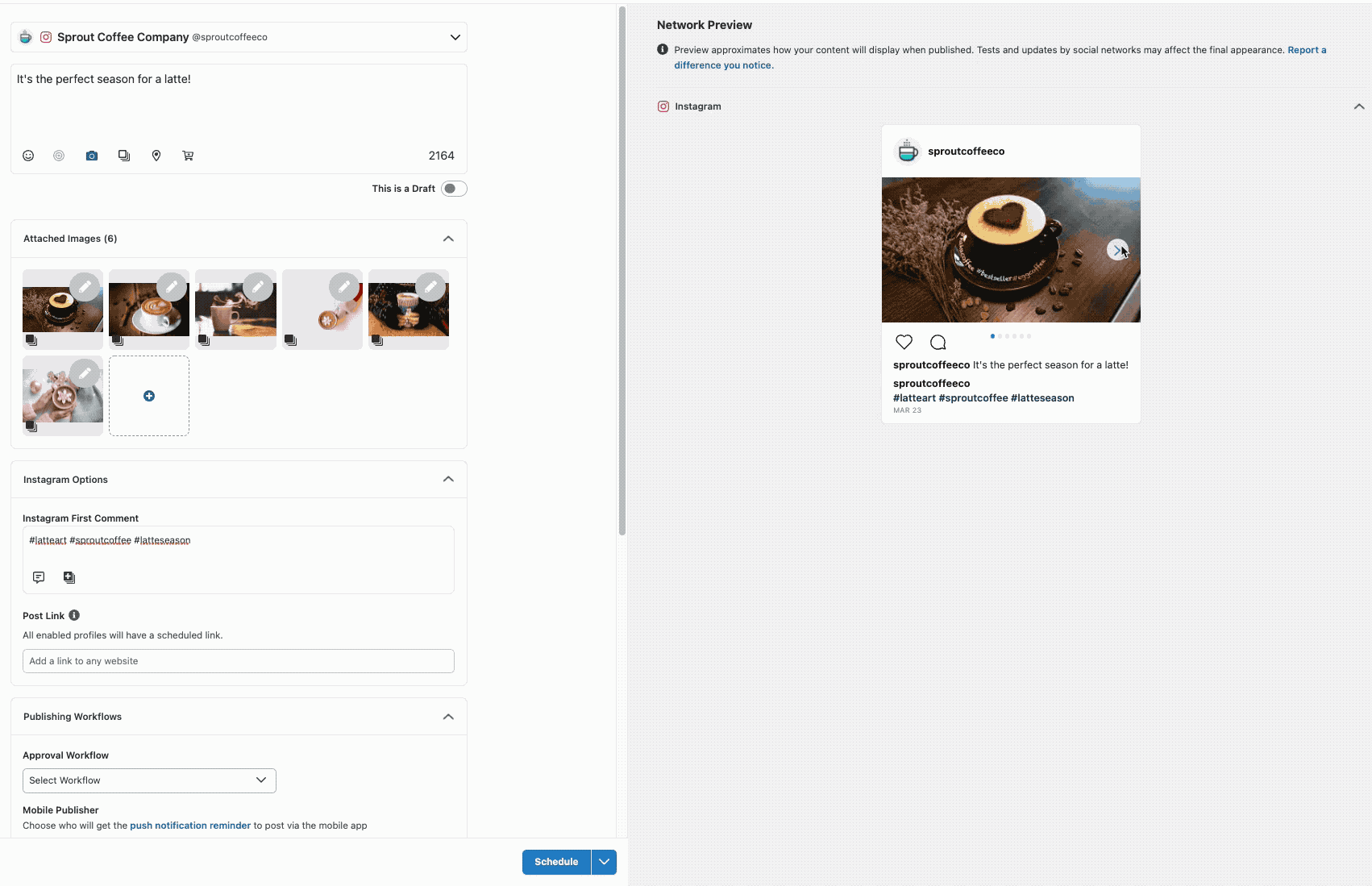 Note: As of this release, you can't combine images and videos using this feature.
Learn more about posting Carousels with this overview.
March 22, 2022
Discover and organize profiles that engage with your brands using the People View
The People View is a new view in Sprout where you can hone in on your relationships with the profiles that engage with your brand or ones you discover using Brand Keywords. You can search for profiles, view and edit your VIP Lists and view all of your history with each profile.

Learn more about the ways you can leverage the People View with this article.
March 24, 2022
Never miss an opportunity to tag the people and places that make up your Carousel posts
Now you can add image and place tags for up to 10 images in your Carousel posts in Sprout.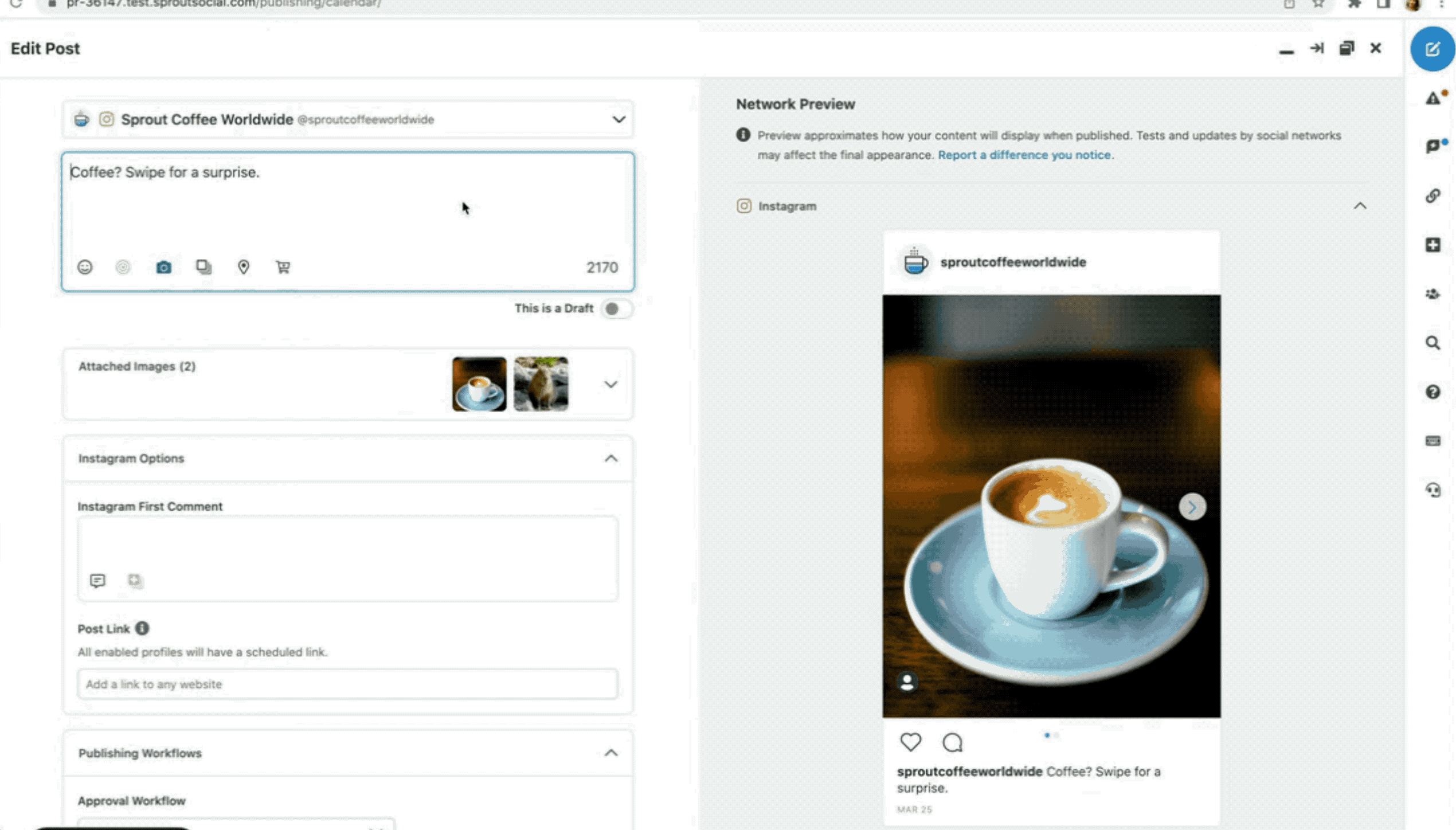 Learn more about creating Carousels in Sprout with this overview.