Transfer Account Ownership
The process for changing the Account Owner in Sprout only takes a few steps. Navigate Account and settings > Settings > Users & Social Profiles. Select the new Account Owner and click Make Account Owner beneath their profile assignment.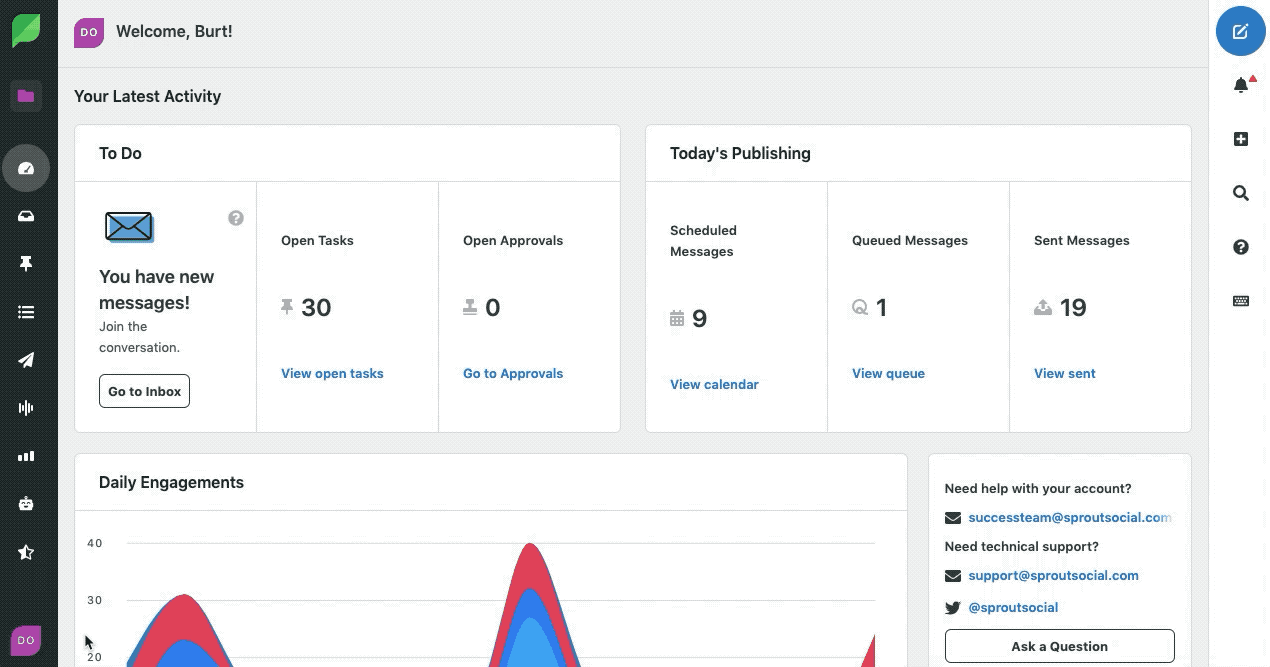 Note: Following the steps above keeps all current work intact–tasks, queued and scheduled messages will send as normal.
Still Having trouble?
If you are not able to complete this Account Owner change or need help from our Support Team, please send the following information to support@sproutsocial.com:
Email address of the current Account Owner

Email address of the new Account Owner

Does the current Account Owner wish to stay on the account as a user?
Note: If you are part of an agency account, please be aware that we may ask for secondary confirmation from the current Account Owner or the person in charge of the billing information before making the change to the owner's email address.