How do I tag products in Instagram?
Make your content shoppable. Tag often in different formats to help potential shoppers learn more about your products at the moment of discovery. Leverage Sprout's robust product tagging insights to understand the value to your business.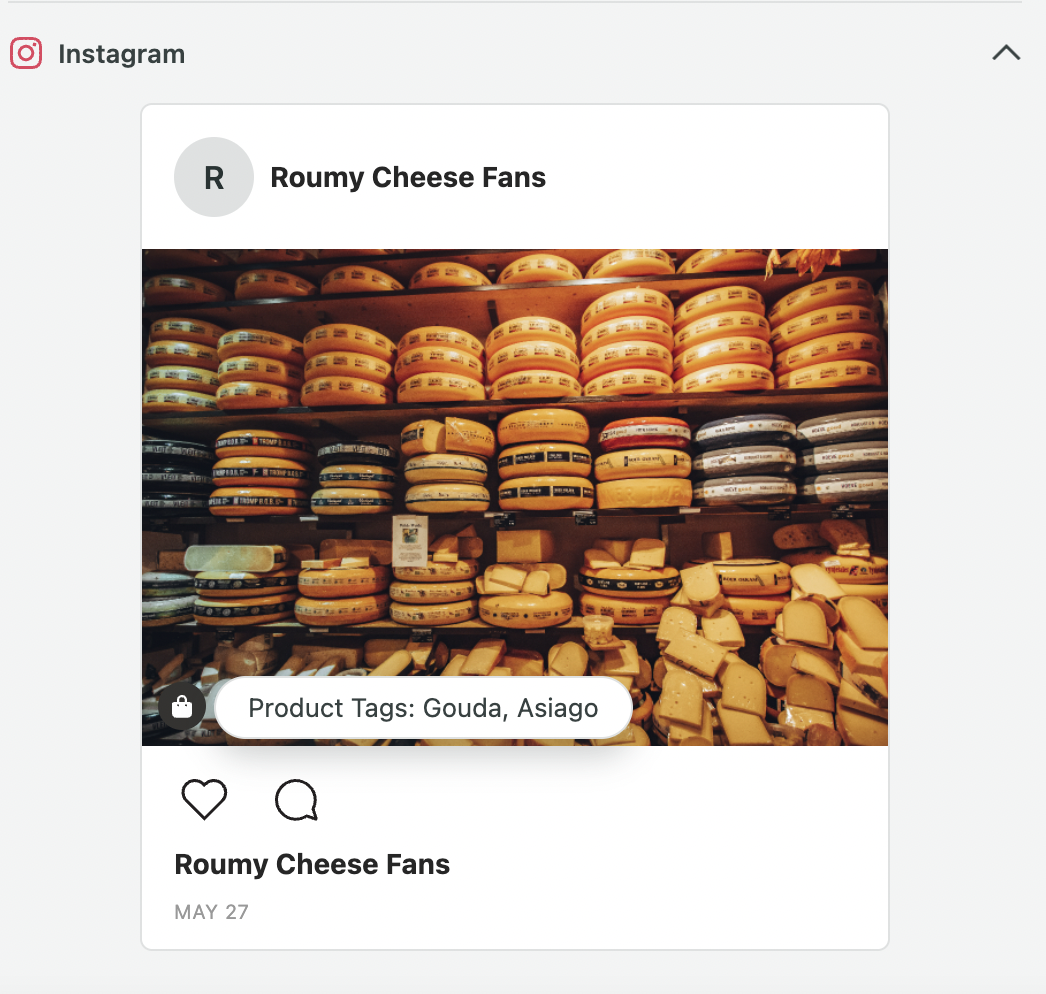 How-to
You can use the Sprout desktop app to tag products in Instagram posts.
Note: In order to leverage the product tagging API, you must have an Instagram Business account and an Instagram Shop. Read this article to learn how to set up a shop.
To include product tags in your Instagram posts:
1. Open Compose.
2. Select an Instagram profile from the Profile Picker.
Note: You can only tag product posts for 1 Instagram profile at a time.
3. Click

to add images.
4. Choose up to 10 images from your desktop, Asset Library, Bynder, Canva, Dropbox or Google Drive.
5. Click the pencil icon

on the attached photo.
6. Select Tag Image.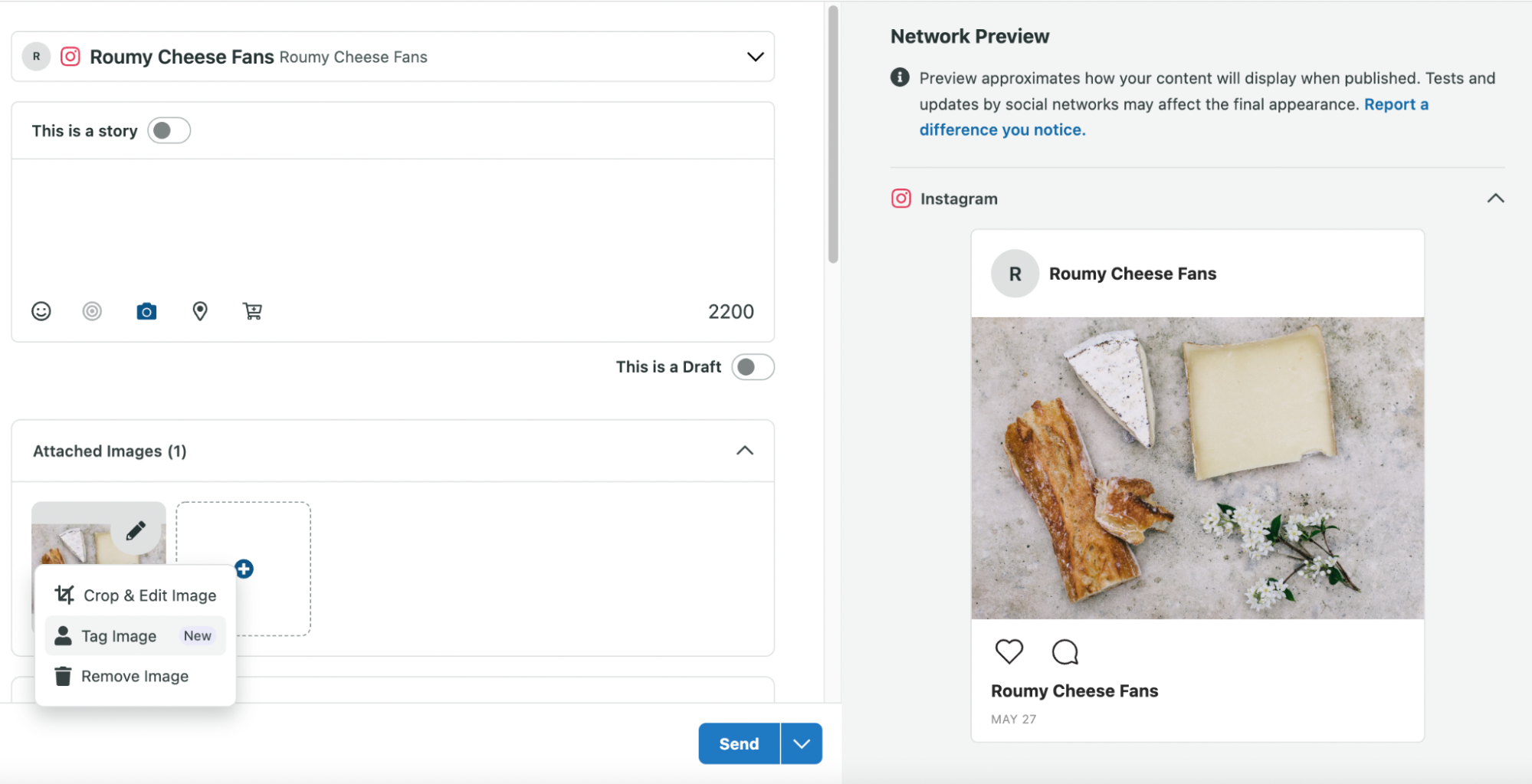 7. Click the Product Tagging tab.
8. Search for the product you want to tag by SKU or product name.
Note: If your shop includes products with multiple variants, Sprout recommends searching by SKU for the most accurate results.
9. Select a product from the list to add it as a tag to the image.
10. Click and drag the tag to the desired location on the image.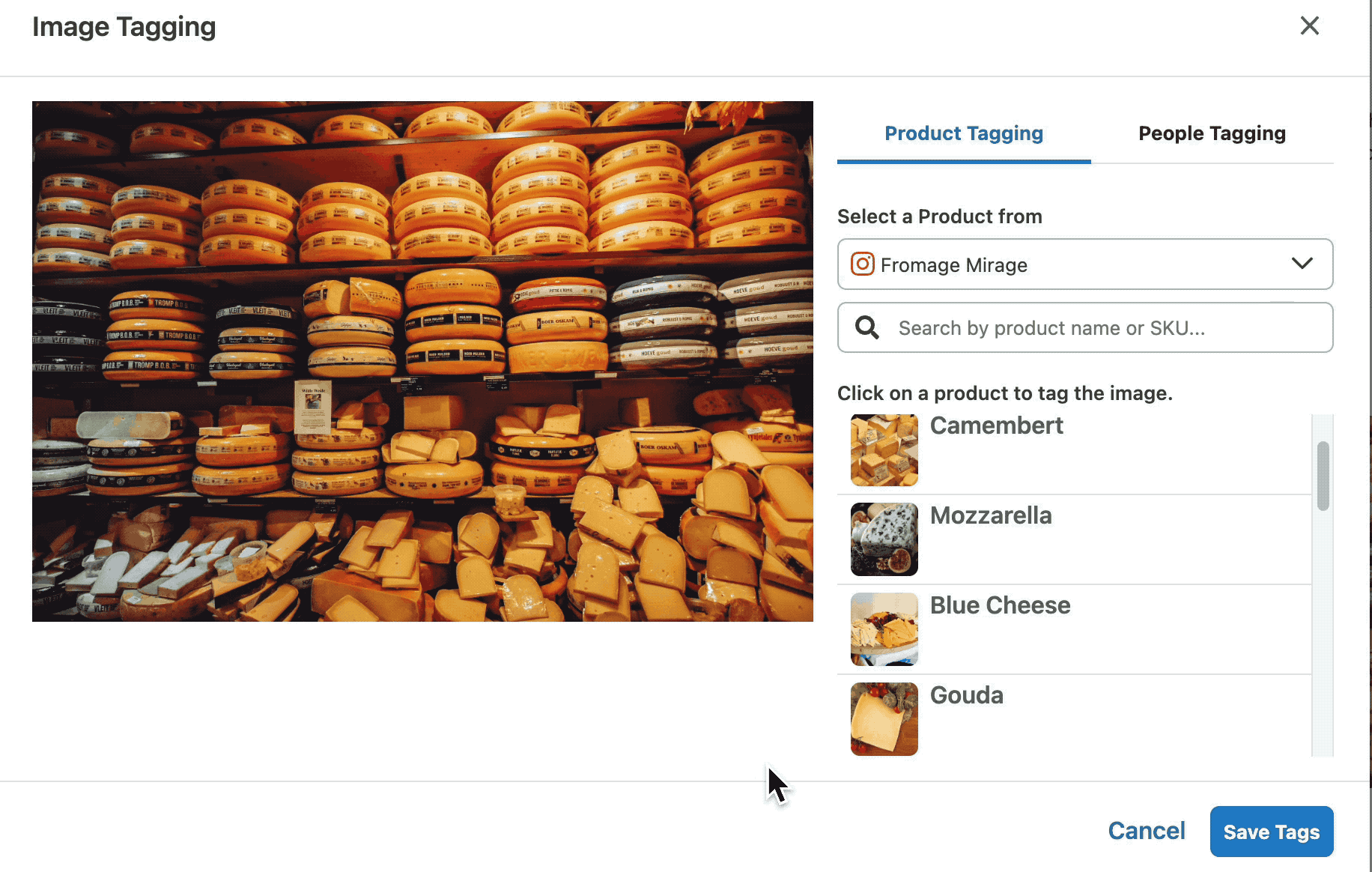 11. Select Save Tags.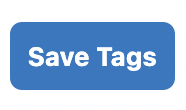 12. Follow any internal workflows.
13. Click Schedule or Submit.
Note: If you have a valid shop but there are no catalogs available, you may need to reauthorize your profile to give Sprout permission to view your products.