June 2022
Releases this month
June 6, 2022
Deprecated demographic data for Twitter
You will no longer see demographic data in Twitter reports and in Listening in Sprout due to Sprout modernizing our code base and ensuring that we provide our users with the most reliable data.
Learn more about why we made this change with this overview.
June 6, 2022
Increase your traction and influence with Optimal Send Times for TikTok
When scheduling your TikTok videos in Sprout, leverage Optimal Send Times to schedule your videos when your audience is the most active.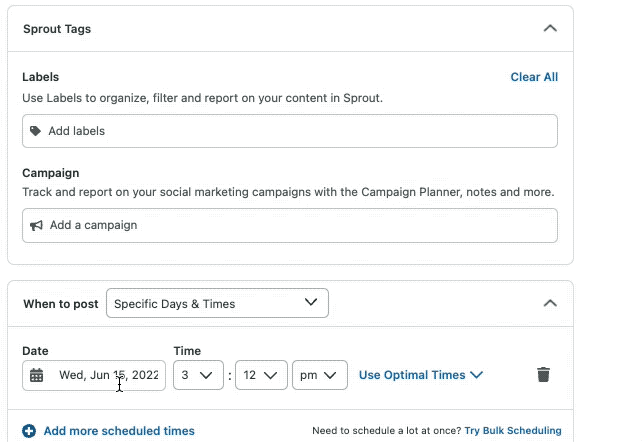 Learn more about posting to TikTok with Sprout with this how-to.
June 8, 2022
Level up your reporting with competitive performance analysis
Sprout's new Competitor Performance Report gives you powerful insights into how your posts perform against your competitors. You can compare your audience growth, publishing behavior, top posts and engagements for Facebook, Instagram and Twitter profiles.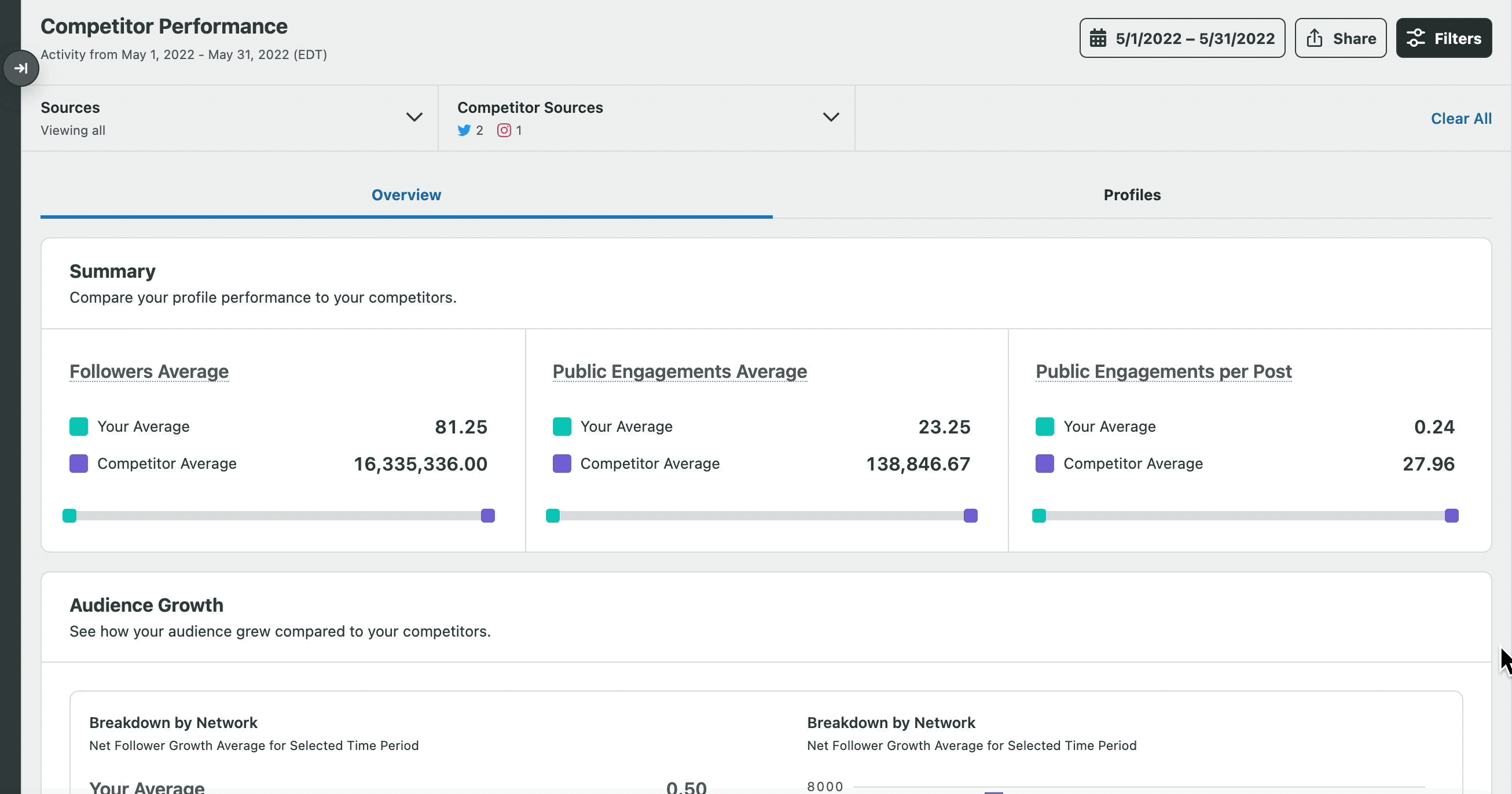 Learn more about the Competitor Performance Report in this article.
June 8, 2022
Updates to the Twitter Competitors Report
The Twitter Competitors Report has a new and improved look, with more metrics available. Dig deeper into your engagements, publishing behavior and top posts.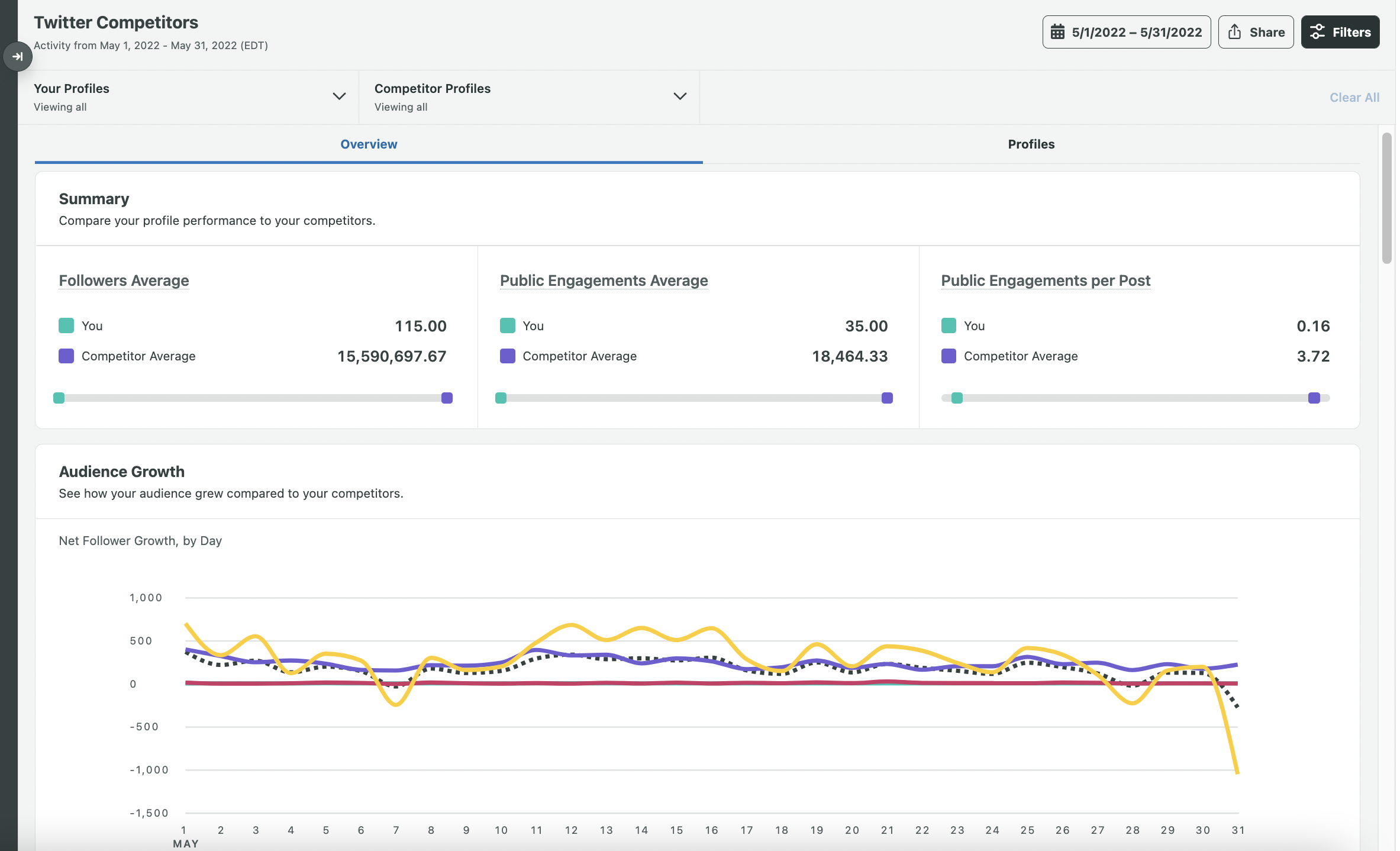 Learn more about the new features in the Twitter Competitors Report in this overview.
June 8, 2022
New Twitter reporting options in Competitor Posts
Twitter profiles can now be included in the Competitor Posts report. You can now measure your Twitter performance alongside Facebook and Instagram.


Read more about Competitor Posts in this overview.
July 9, 2022
Create LinkedIn Reshare Posts with Send to Bambu
Now you can create LinkedIn Stories for readers to reshare in Bambu. When you send LinkedIn posts from the Content Calendar using Send to Bambu, content curators see a new experience in the Sources tab. Curators can pick between creating a Story from the original link OR the social post. Then readers can see the Story in their feeds along with a preview that matches the experience on LinkedIn.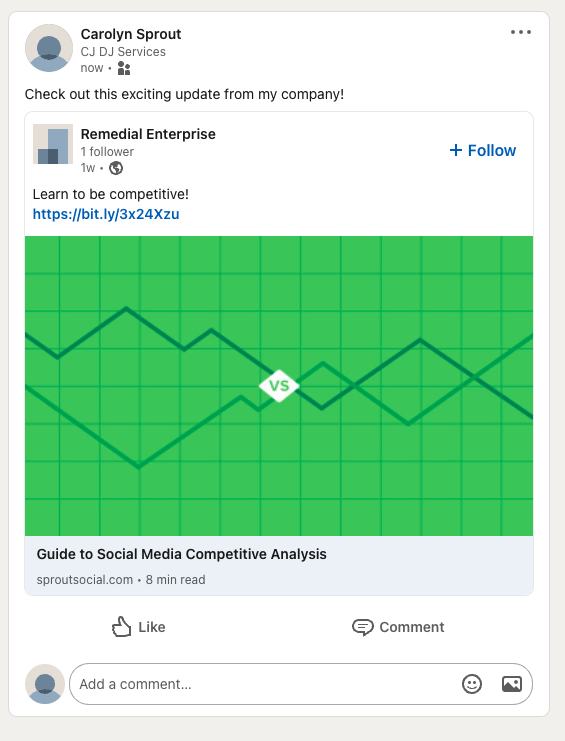 Learn more about creating Reshare posts with Bambu using this how-to.
June 21, 2022
Make your products easy to discover with Instagram Product Tagging
Product tags allow you to highlight items from your product catalog directly into your images and videos, so people can tap and learn more. By tagging your products, they'll be eligible to show up in shopping surfaces that people go to when they are in the mood to shop, like the Instagram Shop tab.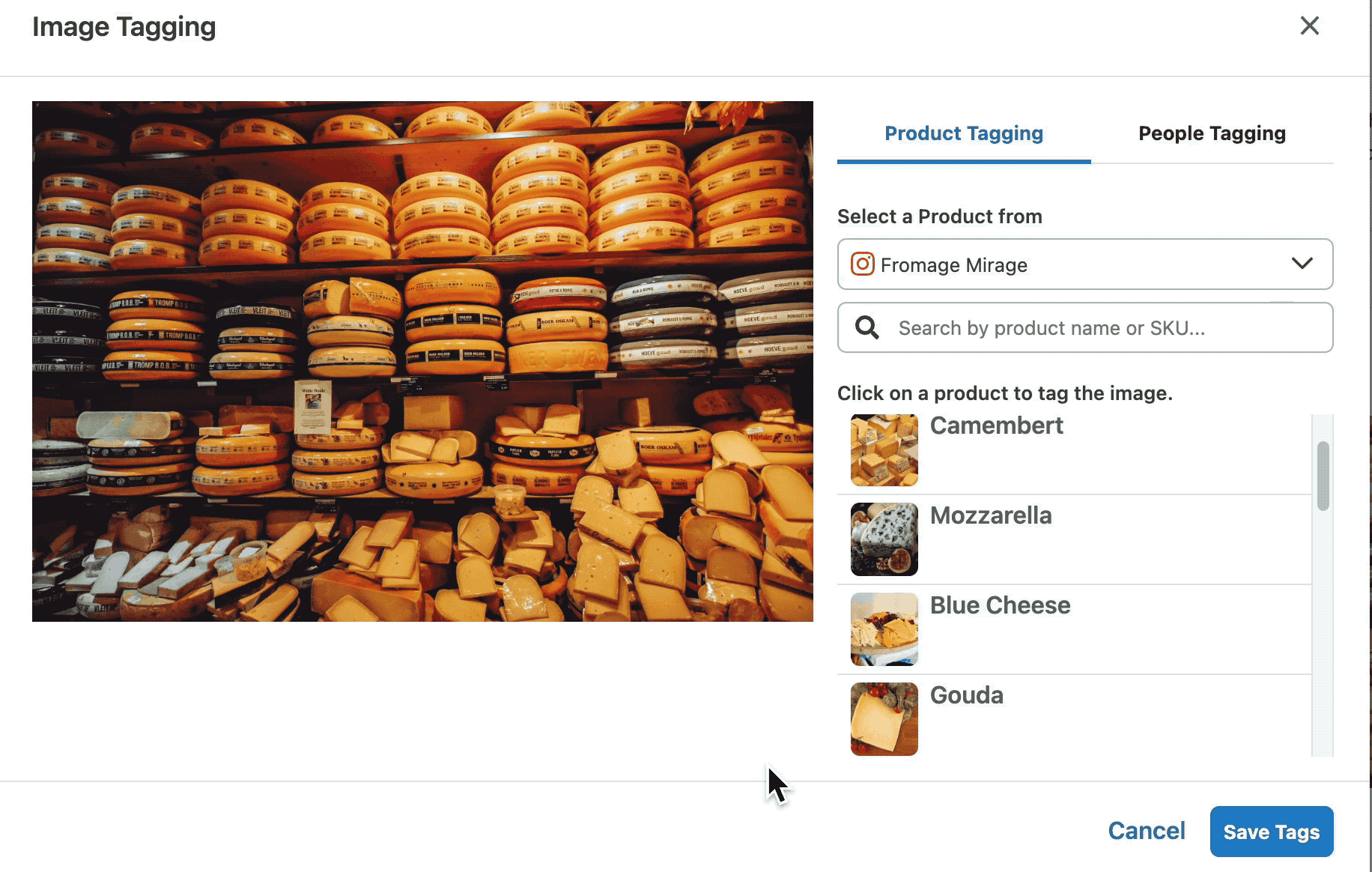 Learn more with this how-to guide.
June 28, 2022
Use your Salesforce workflows in Sprout to create Cases that don't require Contacts
Originally, Related Contact was a required field in order to create a Case in Sprout and send it to your Salesforce instance. Now the Related Contact field is optional, so if your Cases go straight to Salesforce for teams that don't have access to Sprout, you're all set. Note that if you do want to view the Case in Sprout, you must add a contact in the Related Contact field.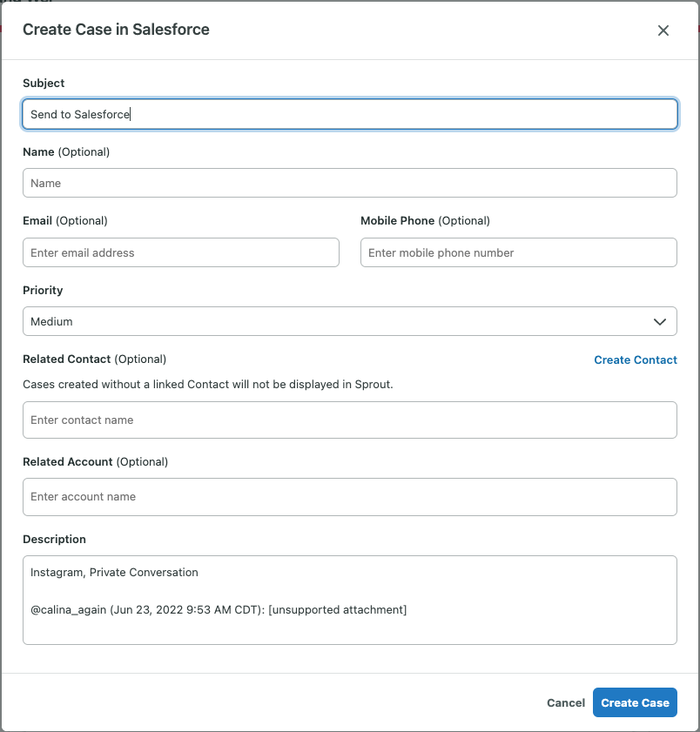 Learn more about Sprout's Salesforce integration with this overview.
June 28, 2022
Add your LinkedIn Personal Profiles to Sprout to extend your brand's reach
Now you can add LinkedIn Personal Profiles to your Sprout account. When you do, you can take advantage of Sprout's publishing capabilities, asset library and schedule your posts on the Content Calendar.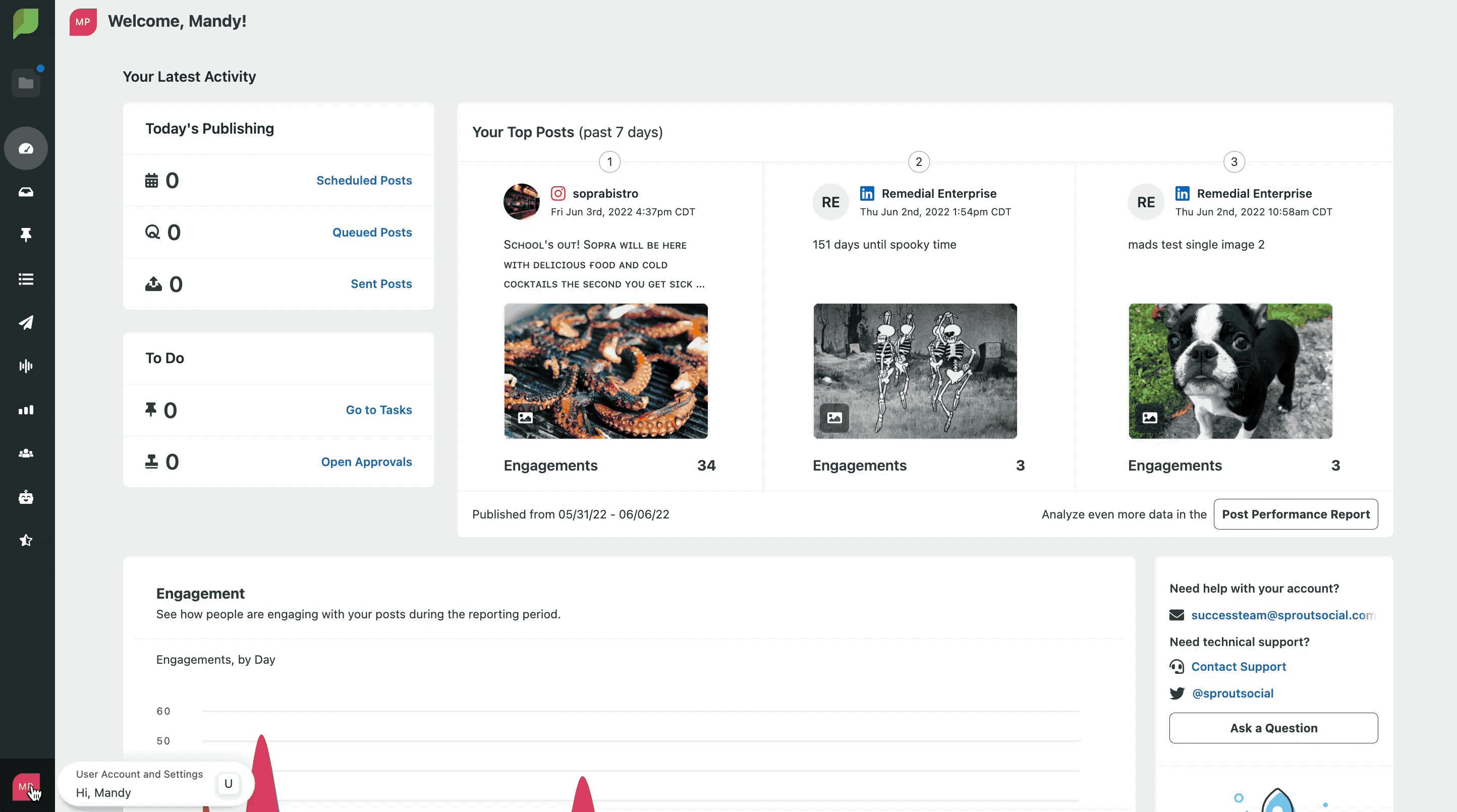 Learn more about getting started with LinkedIn Personal Profiles with this how-to.