How do I use the Reviews Overview Report?
Monitor trends in your reviews over time with Sprout's Reviews Overview Report. Ramp up your customer care strategy by keeping track of reviews across key metrics.
Note: Due to API limitations, you can't reply to Tripadvisor replies through Sprout.
This article contains the following sections:
Where can I find the Reviews Overview Report?
To find the Reviews Overview Report:
Navigate to

Reports Home.
Select Reviews Overview from the Reviews menu.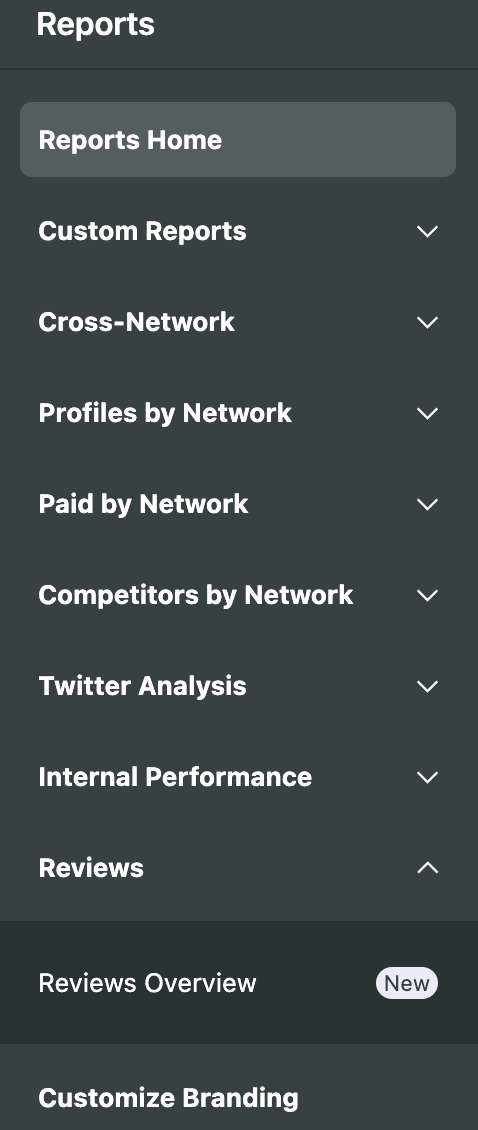 You can also select Reviews Overview Report from the Reports Home screen.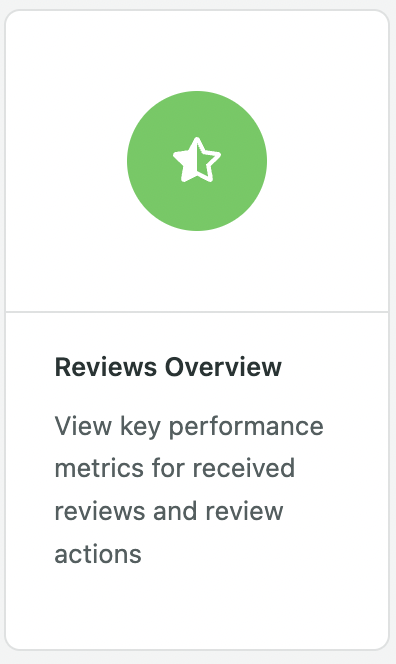 What is included in the Reviews Overview Report?
Date picker and filters
You can specify date ranges, profiles, ratings and tags you'd like to include in the report.

You can also share the Reviews Overview Report with your stakeholders, even if they aren't Sprout users. For a walkthrough of sharing report links, see our Help Center article.
Performance Summary
The Performance Summary lets you compare top-level performance metrics to the previous publishing period.

If you're a Premium Analytics customer, you can also edit your Goal Reply Rate and Goal Reply Time from the Performance Summary. Click on Edit to change these goals.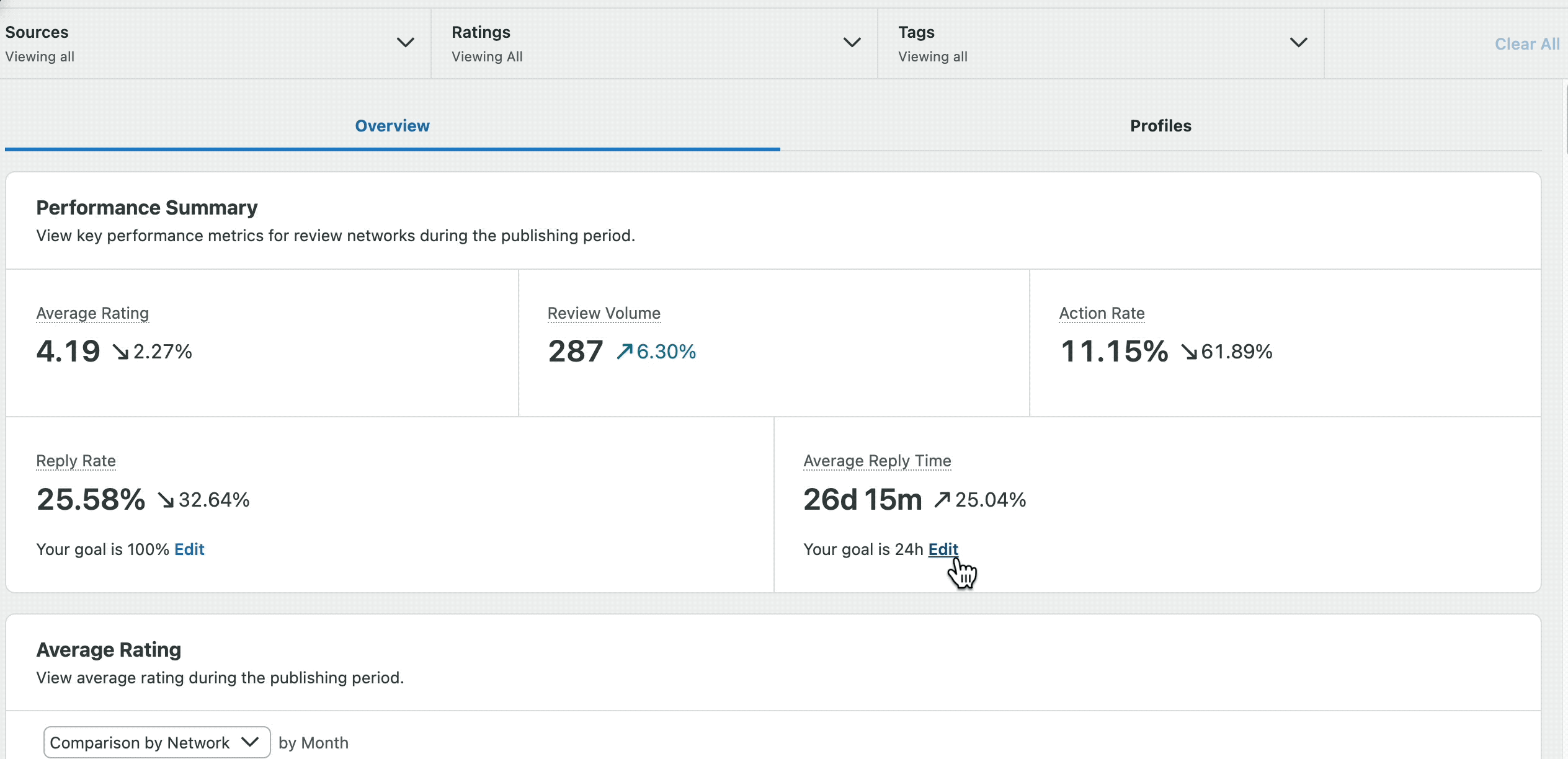 Average Rating
Find your average rating across networks under Average Rating. You can also compare ratings by network.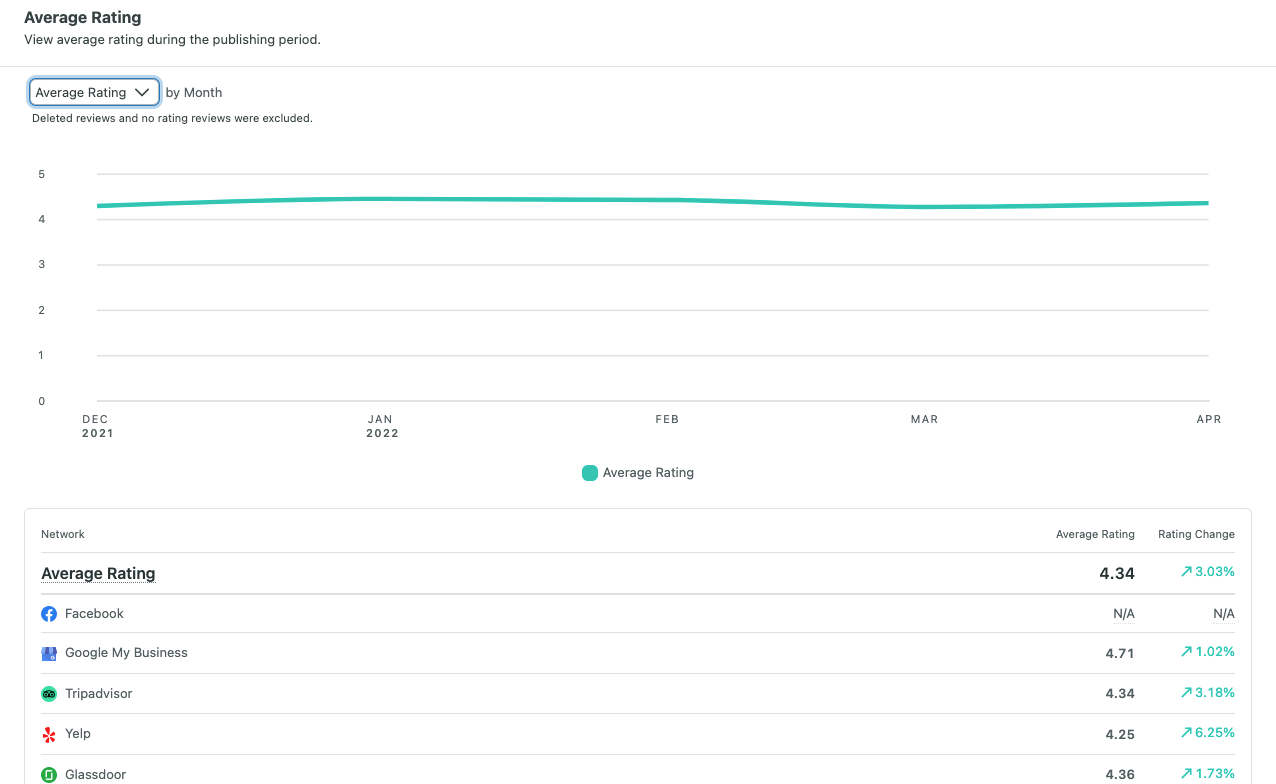 Note: Facebook uses a separate rating convention and isn't included in Average Rating.
Review Volume
The Review Volume section lets you see the number of reviews you received during the reporting period.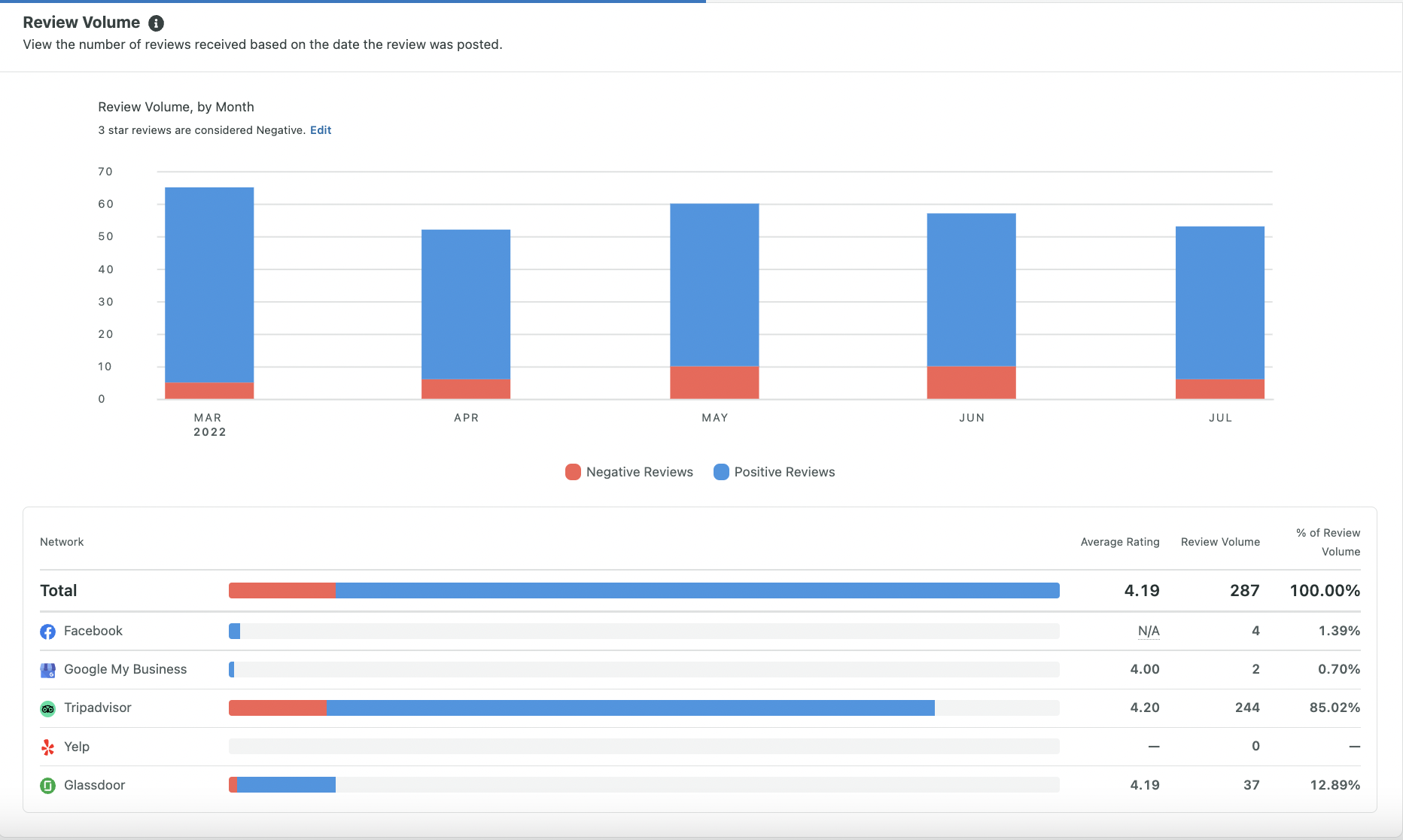 While 3-star ratings are considered negative by default, you can edit rating classification by clicking Edit.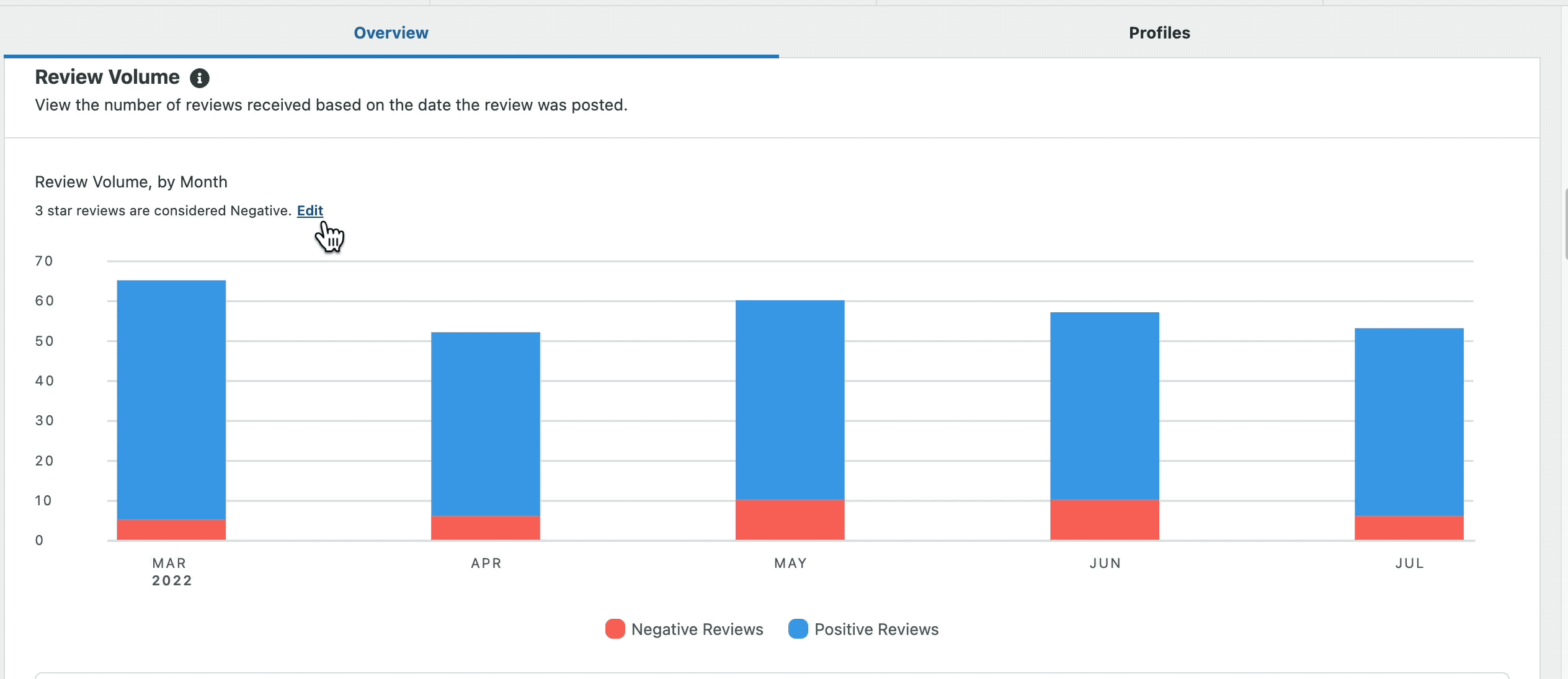 You'll need Reviews permissions to edit sentiment classification. To set permissions:
Navigate to Settings >> Roles & Team Members.

Click the pencil icon .
Scroll down to Reviews.
Select the desired permissions.
Review Volume by Rating
In Review Volume by Rating, you can see a breakdown of ratings by volume and network.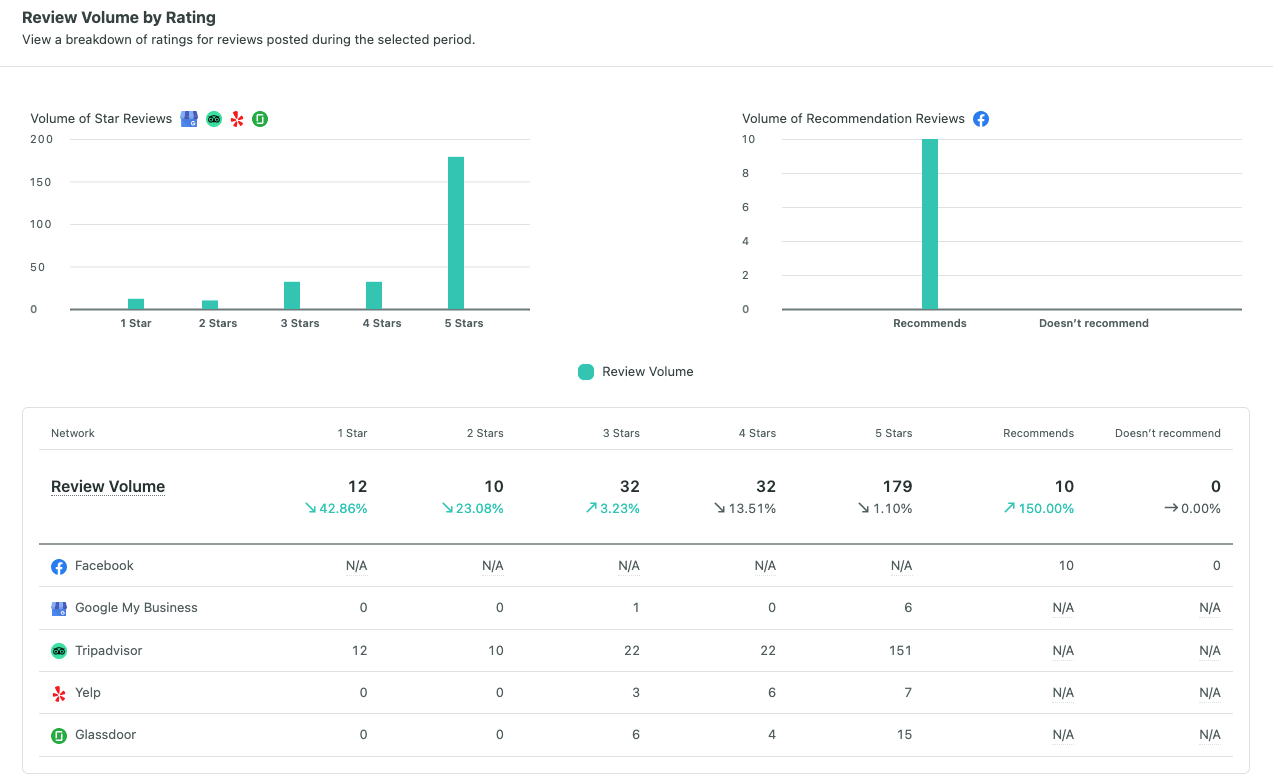 Review Reply Management
The Review Reply Management section shows your average reply time over the reporting period.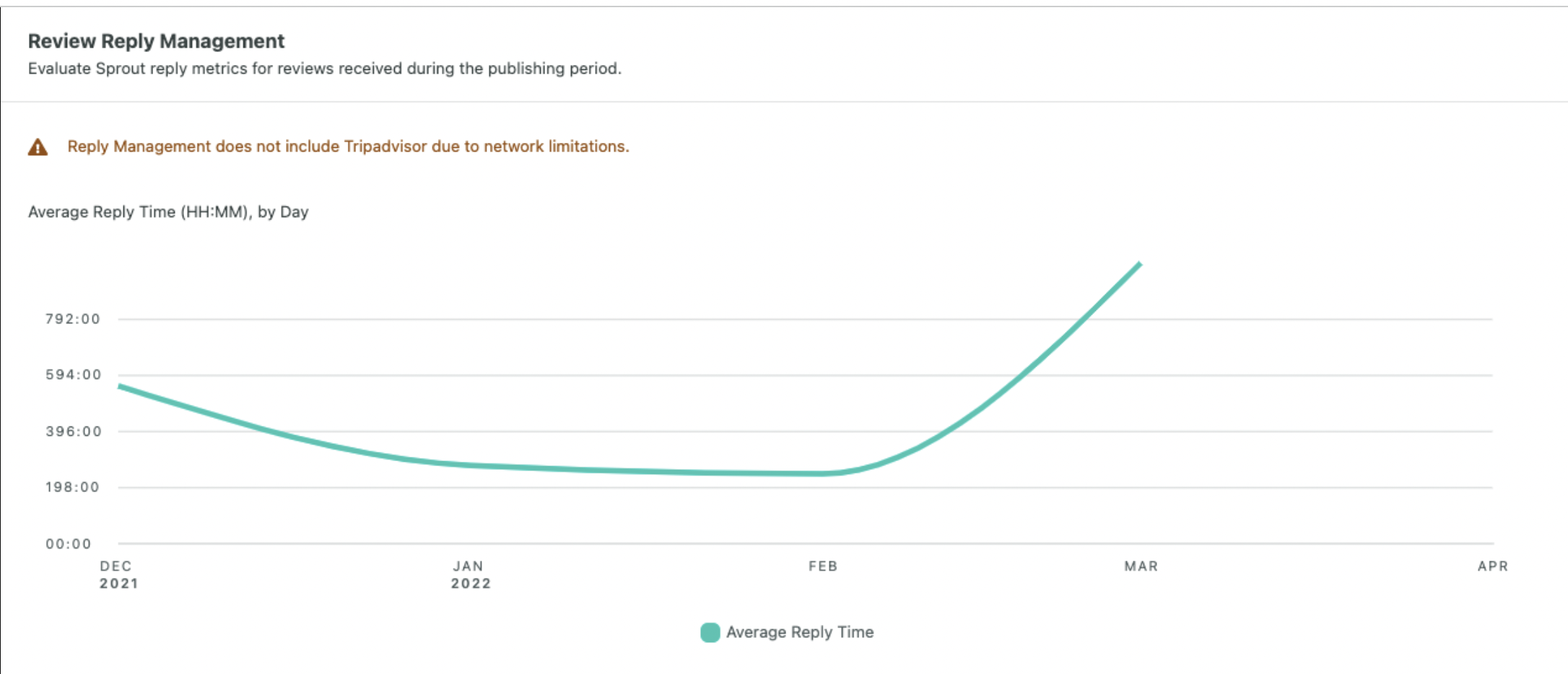 From the View Unreplied column, click View to respond directly to unreplied reviews.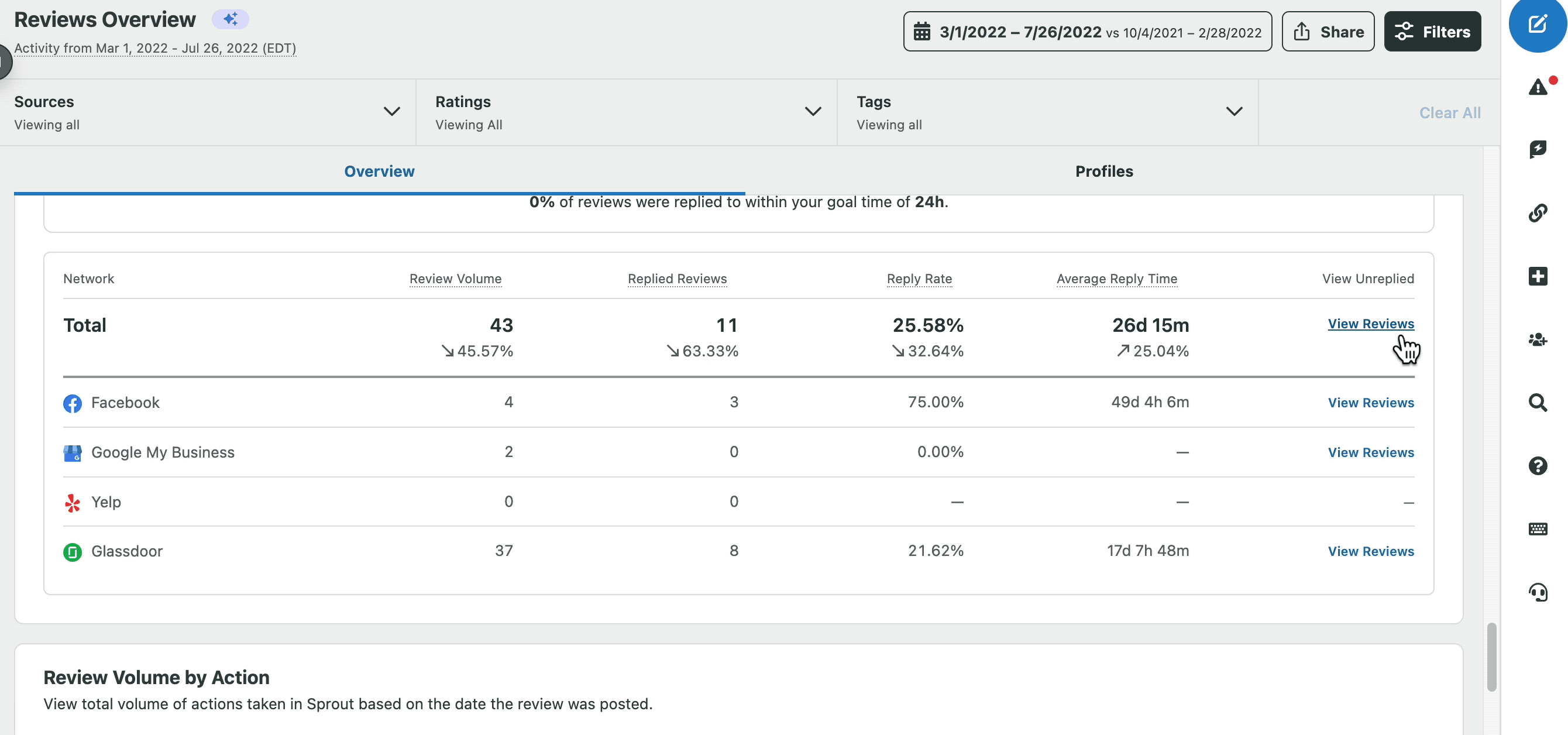 You can also edit your Average Reply Time goal from this section if you're a Premium Analytics customer.

Review Volume by Action
The Review Volume by Action section shows the total volume of actions taken in Sprout based on the date the review was posted.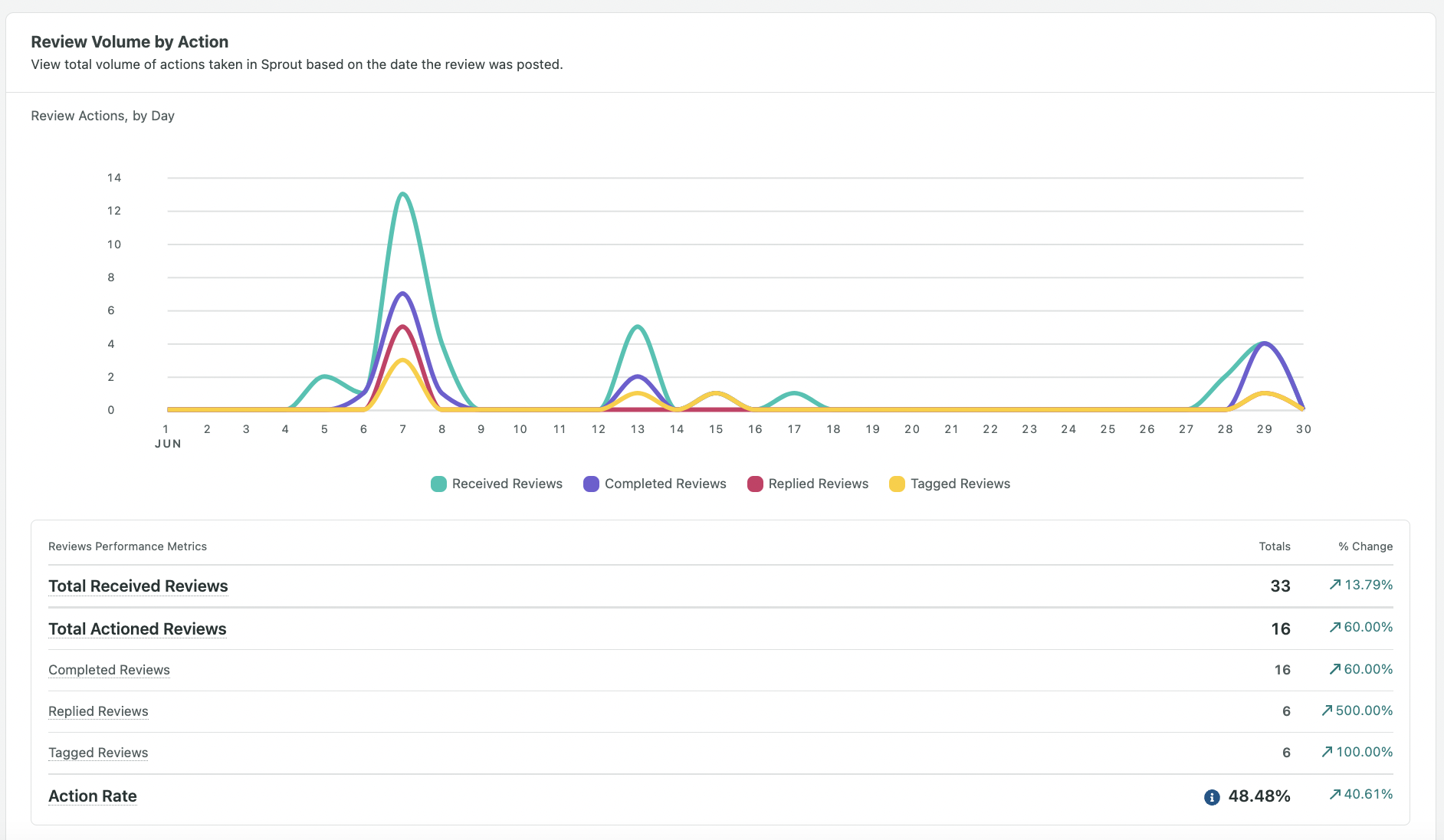 Profiles tab
Click the Profiles tab to view metrics at the individual profile level.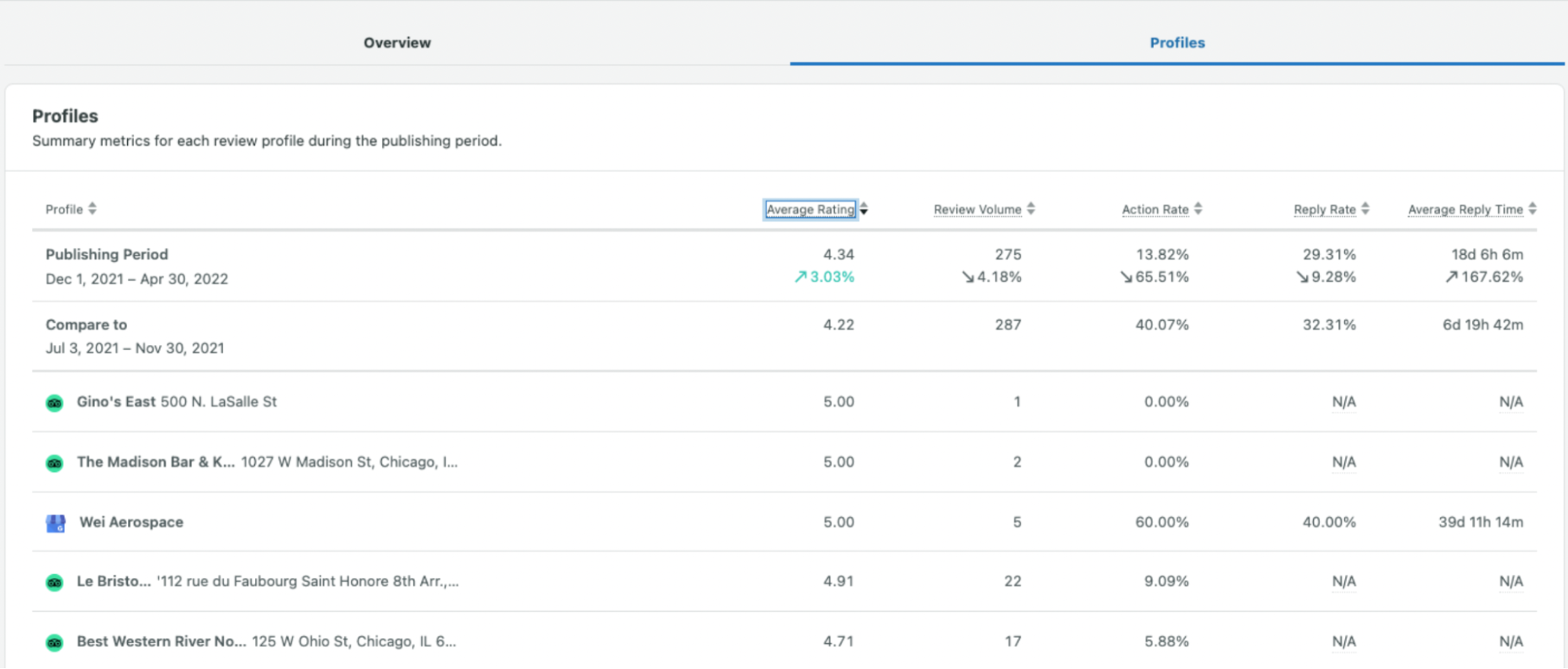 How are metrics calculated?
Sprout calculates all metrics using the publishing period you specify. You can learn more about each metric and the network availability by hovering over the metric name.
Reply rate

is calculated from the average of reviews you've replied to divided by the reviews received.
Note: If a review was posted during the publishing period and a reply was made after the selected date range, that reply is factored into the reply rate.
Average reply time

is the average time between when a review was posted and when you replied through Sprout divided by the total number of reviews with replies.