Inbox Search
You can search across your Smart Inbox, Inbox Views and Reviews to look for messages with a certain word or phrase from a specific person or see the message count for a certain word or phrase. Then, you can tag and export those messages to analyze trends.
Inbox Search is a great way to quickly find messages, bulk-tag messages and identify spam content.
To search your inbox: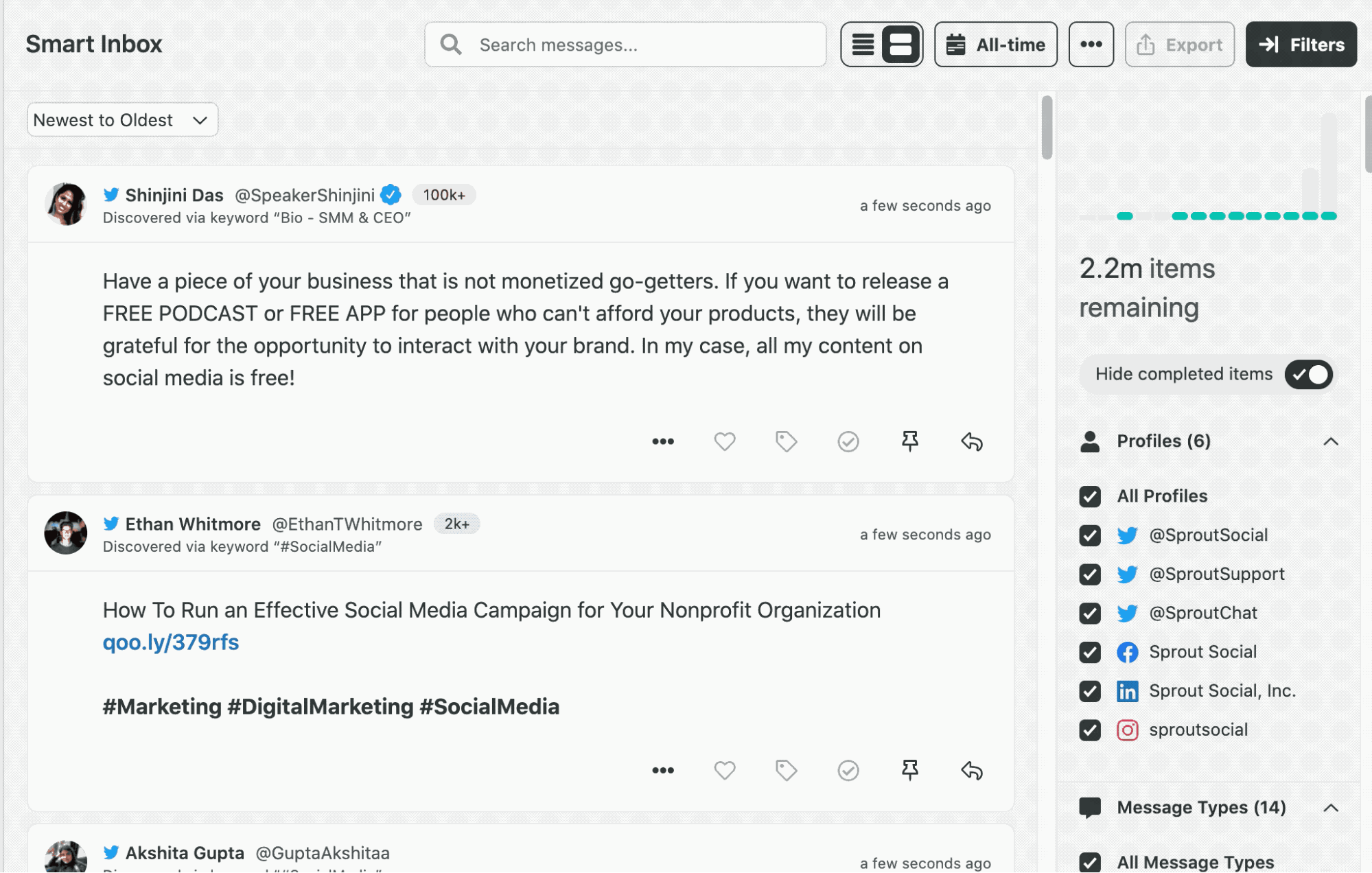 Navigate to the

Messages

tab.

Click into the search bar at the top of the screen.

Enter a keyword or phrase you want to search for. Use quotes if you want to search for an exact phrase, for example "pineapple on pizza."
Note: You can use AND, OR and NOT along with your search. AND returns results that include both terms, OR returns results that include either term and NOT excludes keywords. If you want to group your search terms (pineapple OR pizza), use parentheses.
Press
Enter
or
Return
to run your search. Your Smart Inbox view updates to show the messages containing the keyword or phrase you searched for.
(Optional) Filter your search results by clicking the filter dropdown or specify a particular date range by clicking the Custom Range filter.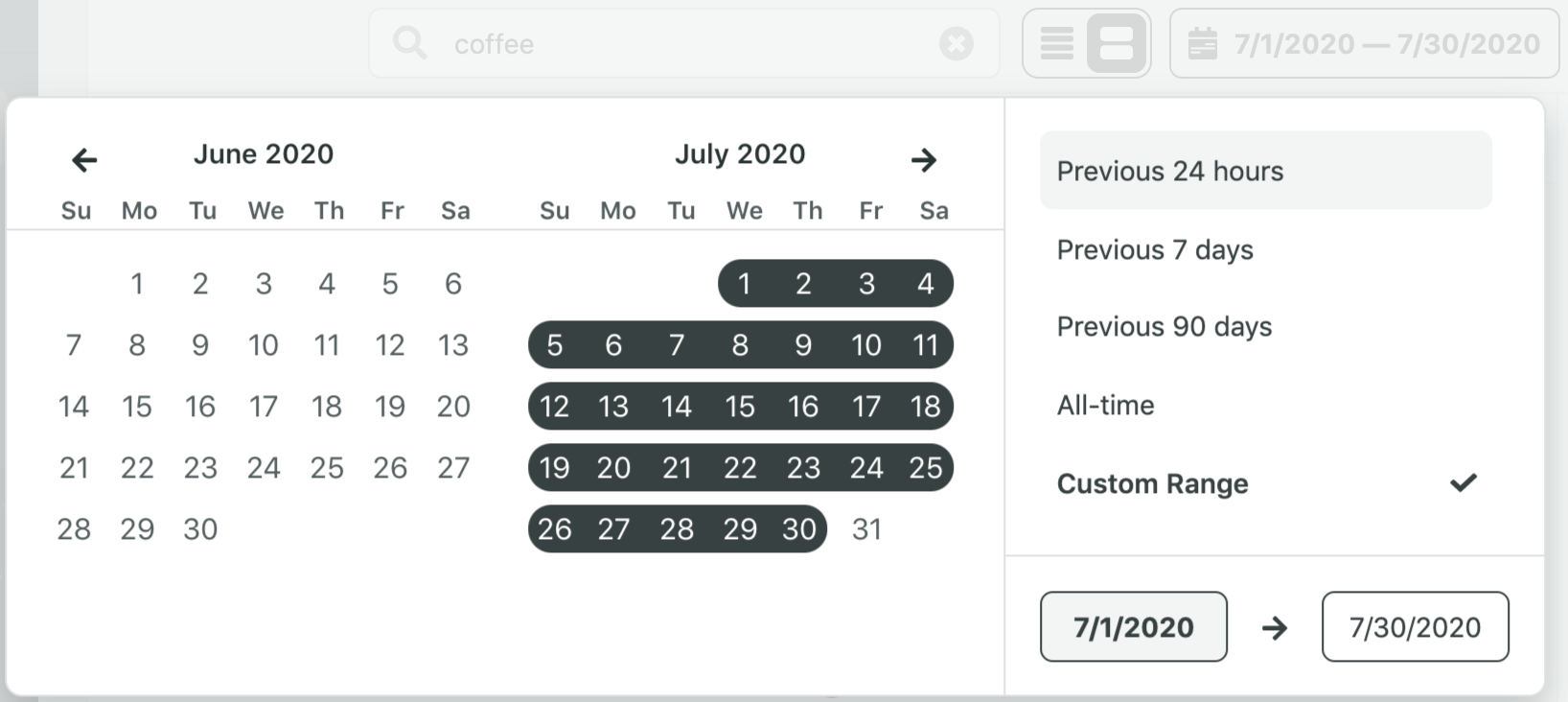 If you want to search your messages from all time, click Search all messages instead? at the top of the Smart Inbox. Toggle back to your applied filters by clicking Search within current filters instead?