Bit.ly Custom Integration
Sprout offers an integration with Bit.ly. If you have a custom Bit.ly domain, you can use it when adding links to posts that you're creating in Sprout's Compose. This will enable you to shorten any link using branded Bit.ly links, instead of a generic Bit.ly link.
How to Connect Bit.ly to Sprout
To connect your Bit.ly account to Sprout, click on the Account and settings leaf icon in the bottom left corner of the screen. Then select Settings followed by Account Settings. Scroll down so that you can see the Settings by Group listing.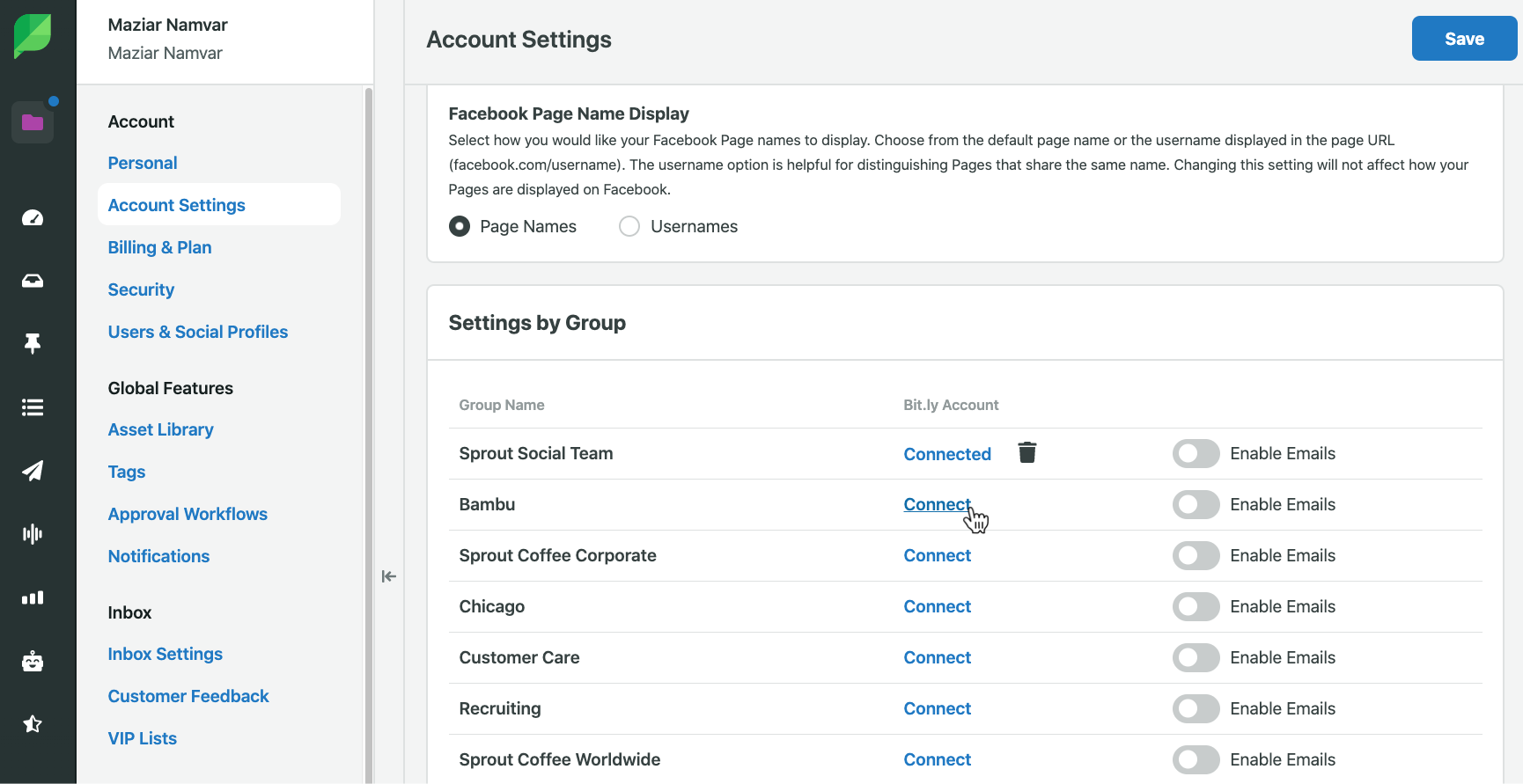 You can now click Connect for any group where you want to use your custom Bit.ly account. This will initiate the process where you'll be asked to authorize Sprout for access to your Bit.ly account.
Note: You must have either a Basic or Enterprise Bit.ly account in order to use your account in Sprout. A free Bit.ly account cannot be connected to Sprout.