Notifications Drawer
Notifications Drawer is a centralized space where you can monitor and take action on incoming notifications within Sprout Social's web application. You can also set up custom preferences for specific notification types and delivery methods to create a personalized experience that meets the needs of your working style.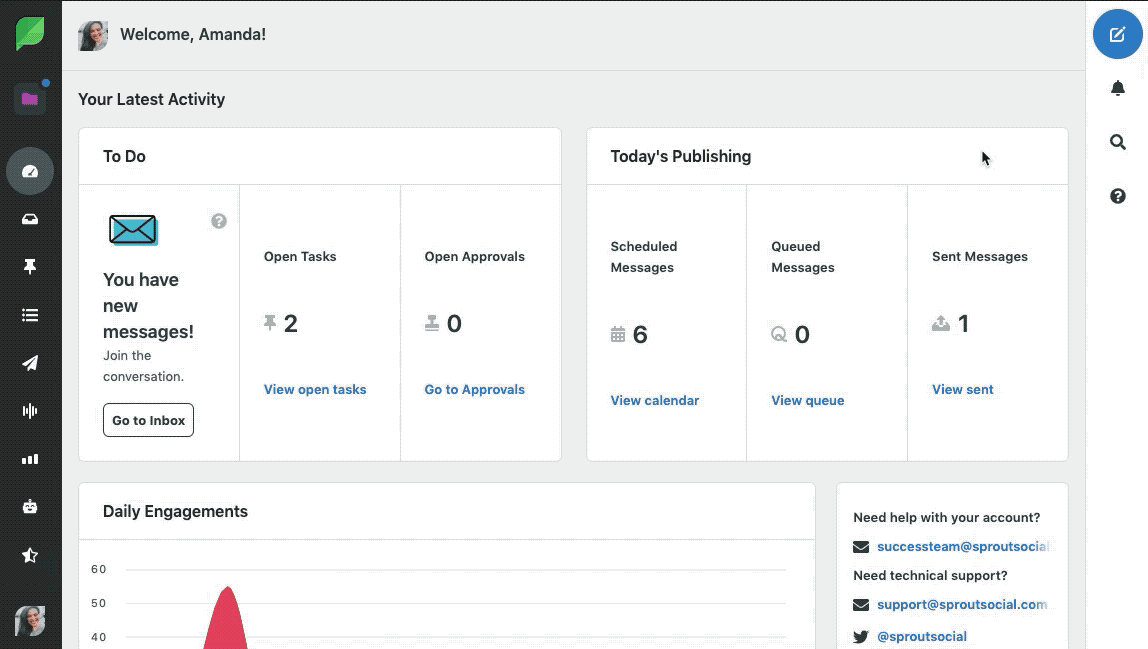 Notifications
Notifications includes Tasks, Approvals and Failed Post Notifications. Each individual notification displays detailed information, including the Group, type and which team member took action to trigger the notification, if applicable.
Notifications have two status states:
A blue background indicates no action has taken place on that particular notification.
A white background indicates that you've either clicked on the notification or have marked it as read.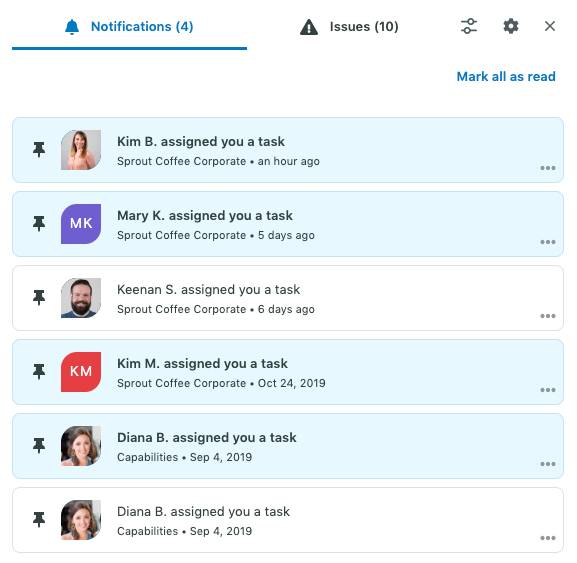 Click on the overflow menu for notification options.
Issues
Issues refer specifically to alerts about profile connection problems; it could be an alert that a profile has been disconnected or a warning that a social profile will be disconnected soon.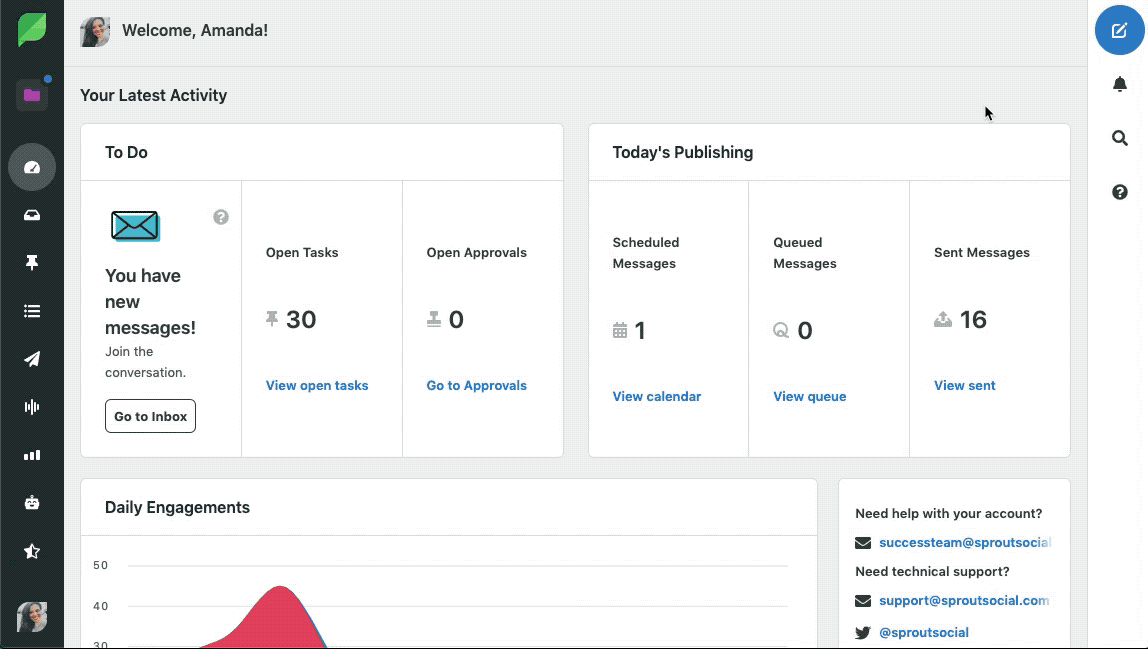 Issues cannot be deleted and will remain in the Notifications Drawer until a user with appropriate administrative permission reauthorizes the profile. These are critical to your workflows; therefore, resolving them will prevent additional problems from surfacing.
Failed Posts
You see notifications about failed post issues in the Notifications Drawer alerting you that an outgoing post failed. To navigate to the failed stream to troubleshoot the issue: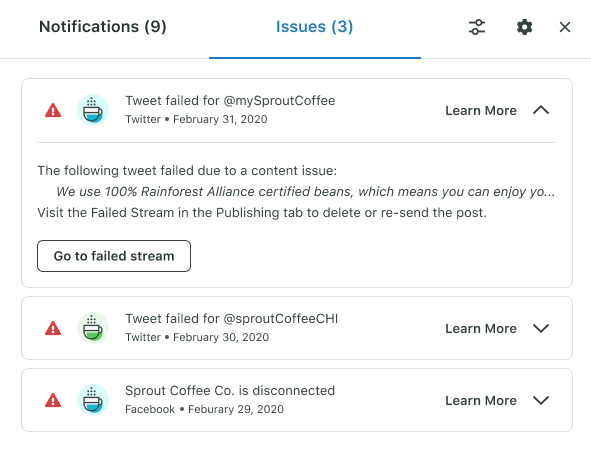 Click in the top-right corner to open the Notifications Drawer.
Click the Notifications tab.
Click the issue you want to troubleshoot.
Click Go to failed stream. Fix and resend your post or delete it.
Filters
Filter Notifications by Type in the NotificationsDrawer.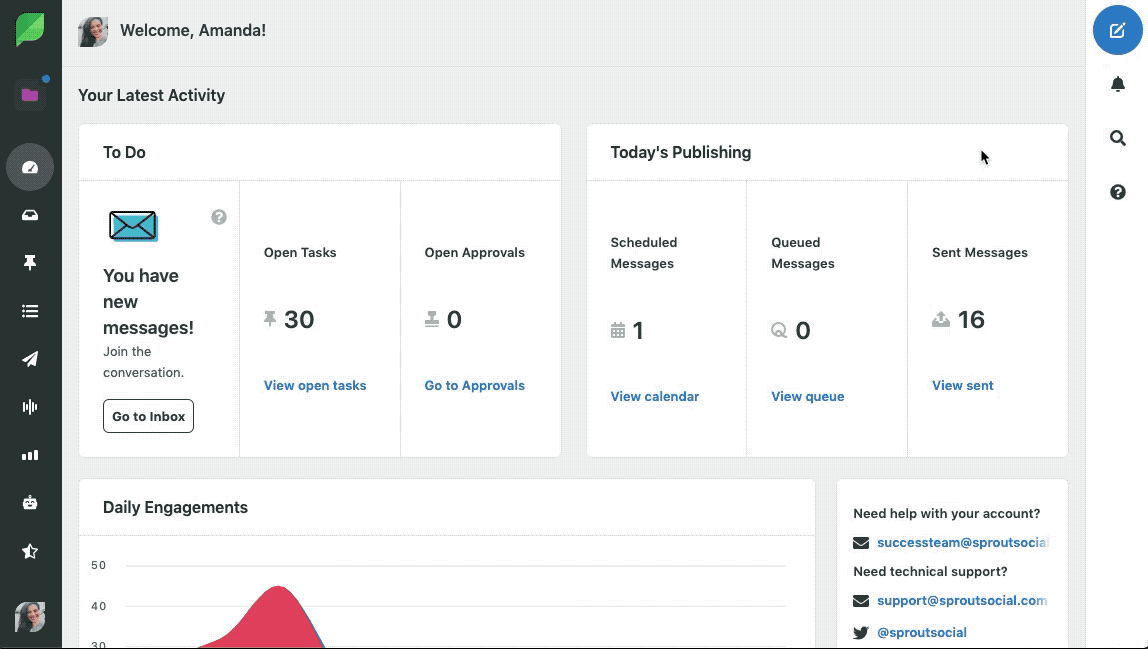 Note: If you have one or more Groups on your Sprout Social account, Group Filters allow you to customize which Groups and corresponding notifications you want to see in the Notifications Drawer.
Preference Settings Page
To customize your notification types and preferred delivery methods, visit the Preference Settings Page.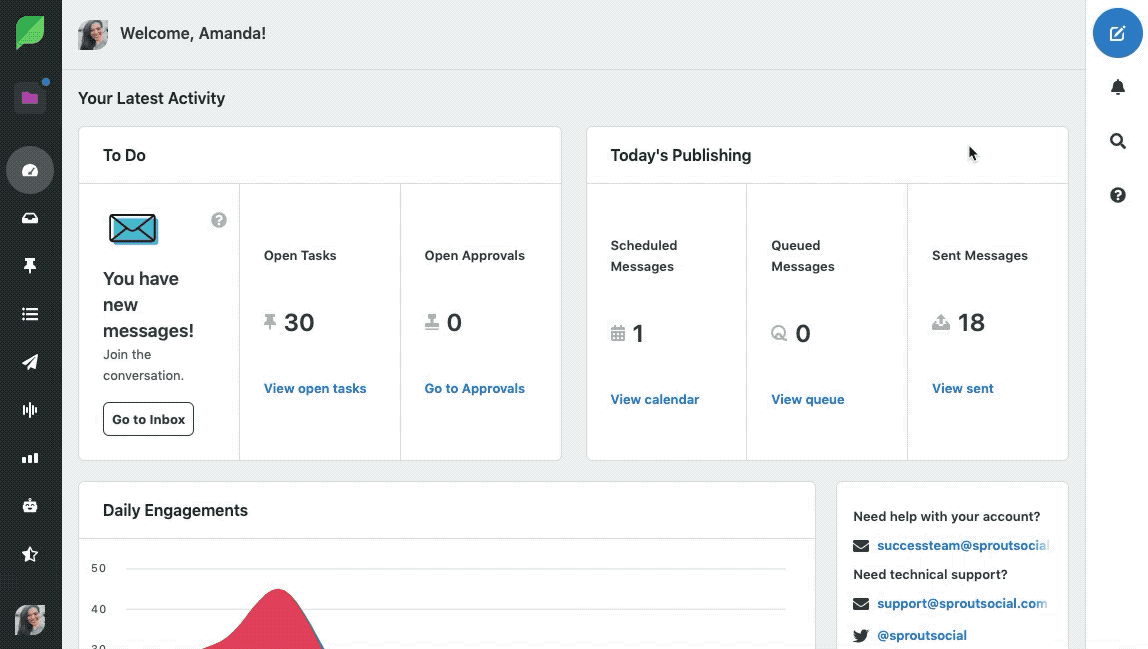 Note: Notifications Preference Settings will not include mobile notifications. These will continue to be controlled from the mobile app.
Customizing Your Notification Preference Settings
You can customize the notification types you receive as well as your delivery method for notifications in the drawer. You can choose whether you want to receive an email and/or in-app drawer notifications.
To customize your settings:
Click in the top-right of the Issues tab in the drawer.
Select and/or deselect Email and Drawer to enable or disable the delivery methods.