Data Availability Basics
When you connect a profile, Sprout Social will automatically retrieve historical data for that profile. The length of historical backfill and the time it takes to pull data into Sprout depends on the network you are connecting.
The table below provides a high level view of what data is generally available. Headers for each column are described below.
Profile/Report - The profile, account or report type that you have connected.
Data - The kinds of data being collected.
Backfill - The amount of time or the amount of data from which Sprout can pull historical data.
Update Schedule - The frequency of updates and the amount of data being pulled into Sprout during each update.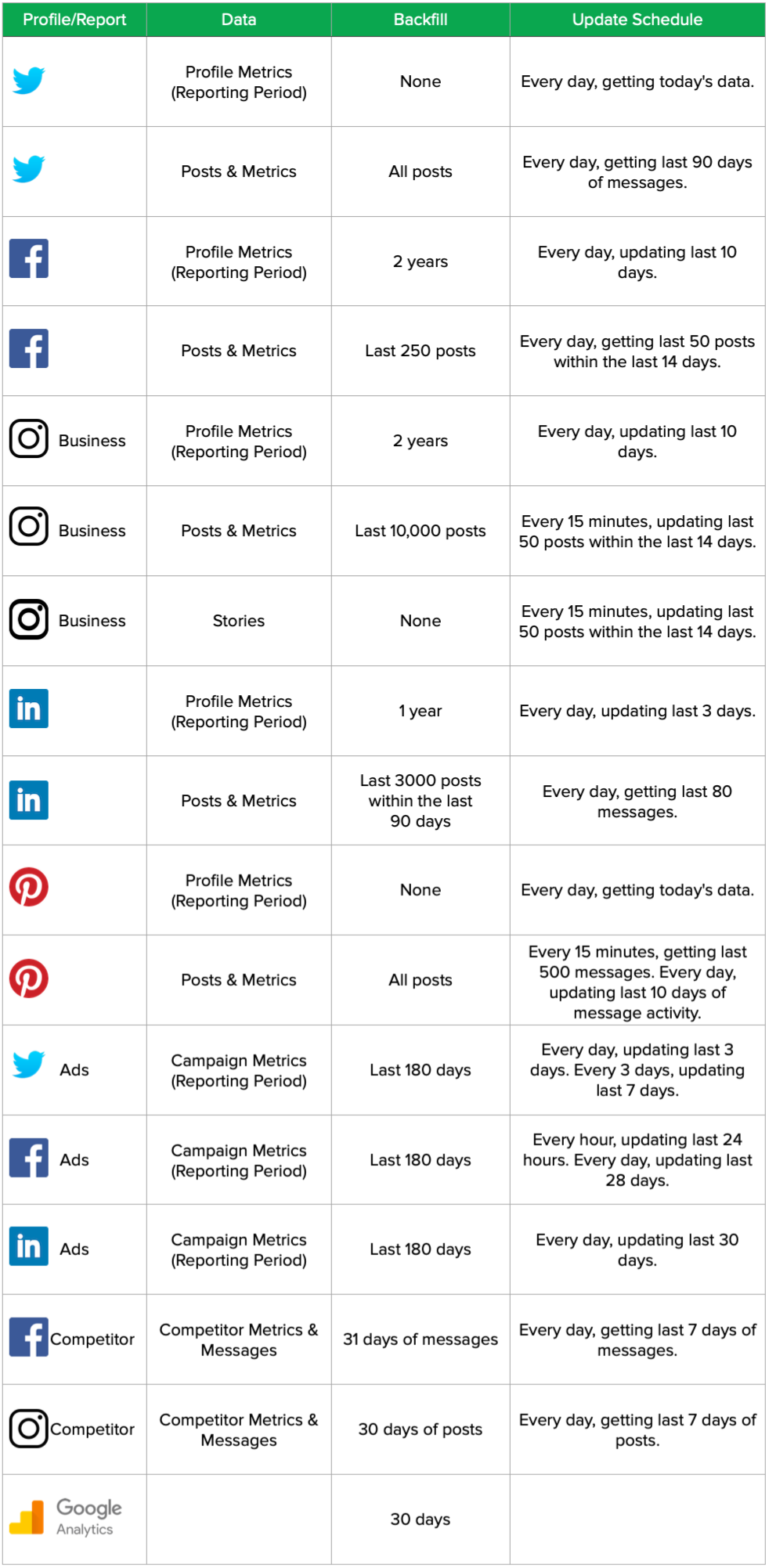 Note: Currently, only Facebook supports backfilling for audience demographics data.
Read this article to better understand the difference between Reporting Period and Publishing Period (also known as Lifetime) data gathering.