Customizable Business Hours
The Inbox Team Report allows customers to understand how individual agents are providing exceptional customer experiences across various time frames: Business Hours, Off Hours, and All Hours. Now, it includes the option to configure business hours at the profile level. Choose time zones for a particular profile or defer to an agent's time zone.
Note: Default business hours are Monday-Friday 9AM-5PM based on the user's time zone.
Customize business hours to:
Evaluate agents during their true hours of operation. If a brand has one profile, with specific "open" hours on social media, business hours can be set to those specific times. Track local agents during

Business Hours

, and offshore or night agents during

Off Business Hours

.
Benchmark response rate goals at the profile level based on various hours of operation. If a brand has multiple profiles segmented by location and wants to track each profile individually, the brand can configure business hours specific to time zones and hours of operation.
Configuring Custom Business Hours
Account Owners and Managers can customize business hours in Reporting Settings.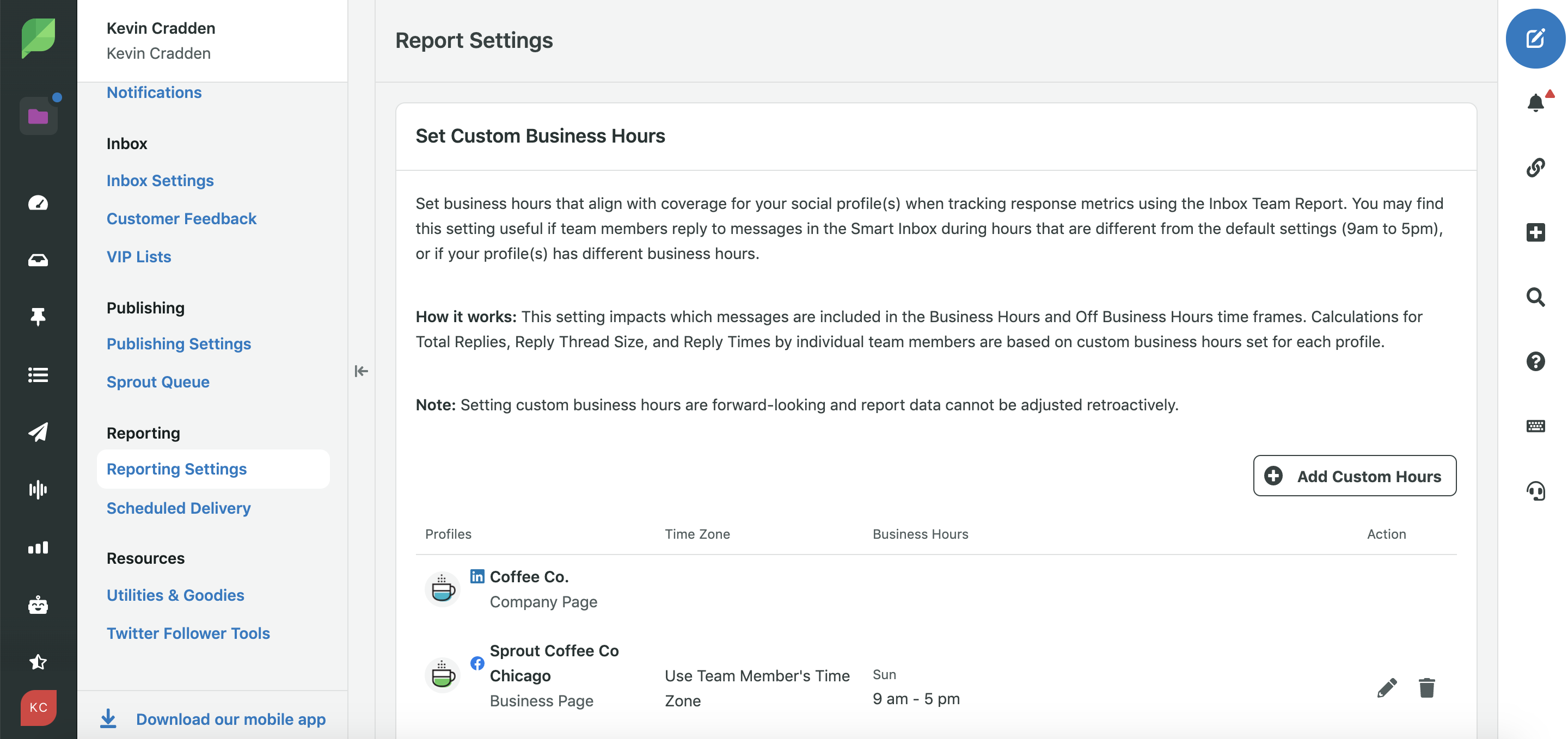 Click the

icon to configure business hours.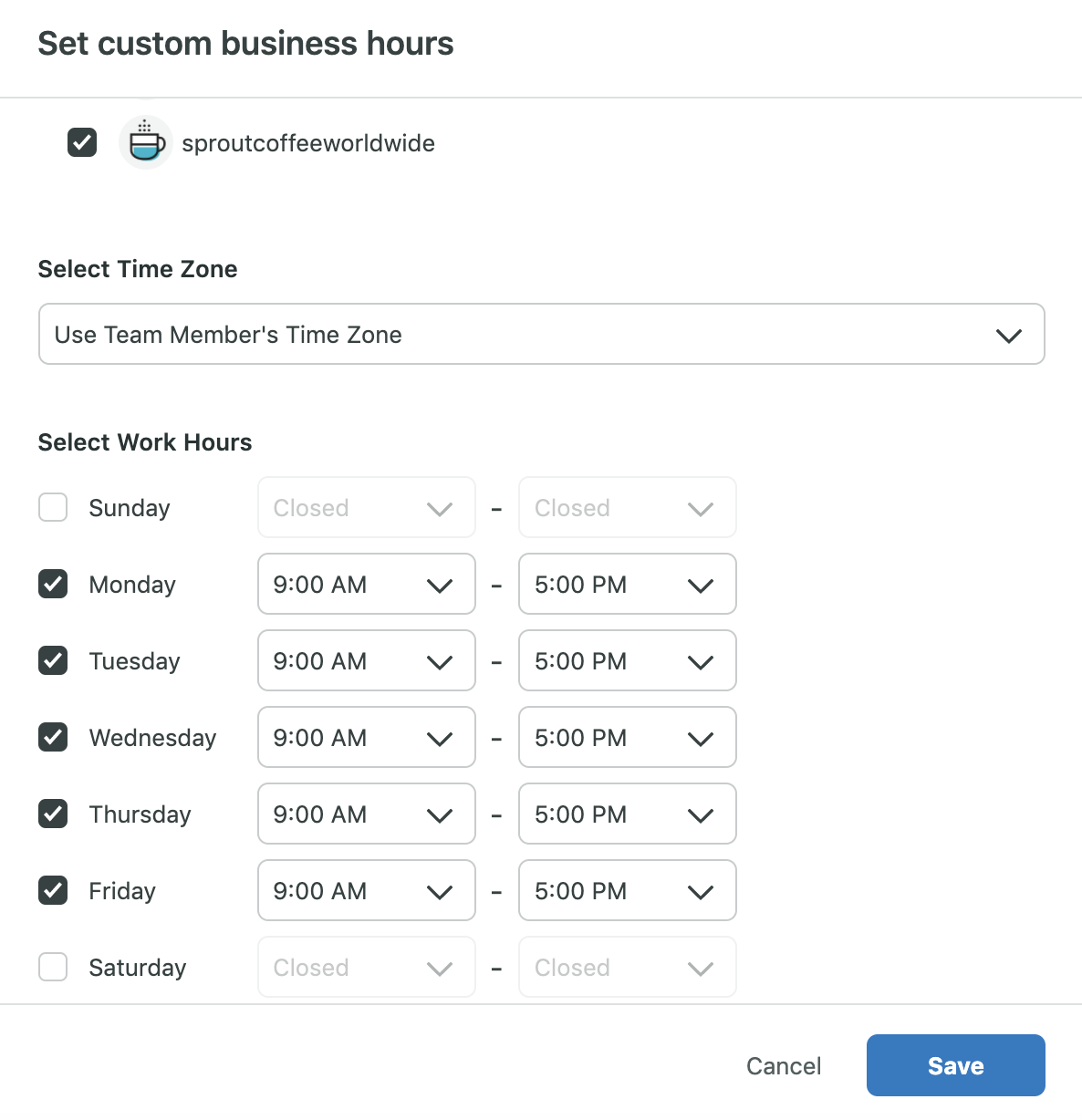 Select one or more profiles from the profile picker at the top of the modal. Assign a time zone for the profile(s). Initial time zone defaults to Use Team Member's Time Zone.
Custom business hours can be configured for each day of the week. If any day is left unchecked, all agent activity for those days will fall under the Off Business Hours filter in the Inbox Team Report.
Removing Custom Business Hours resets business hours back to their default, 9AM-5PM, based on the user's time zone.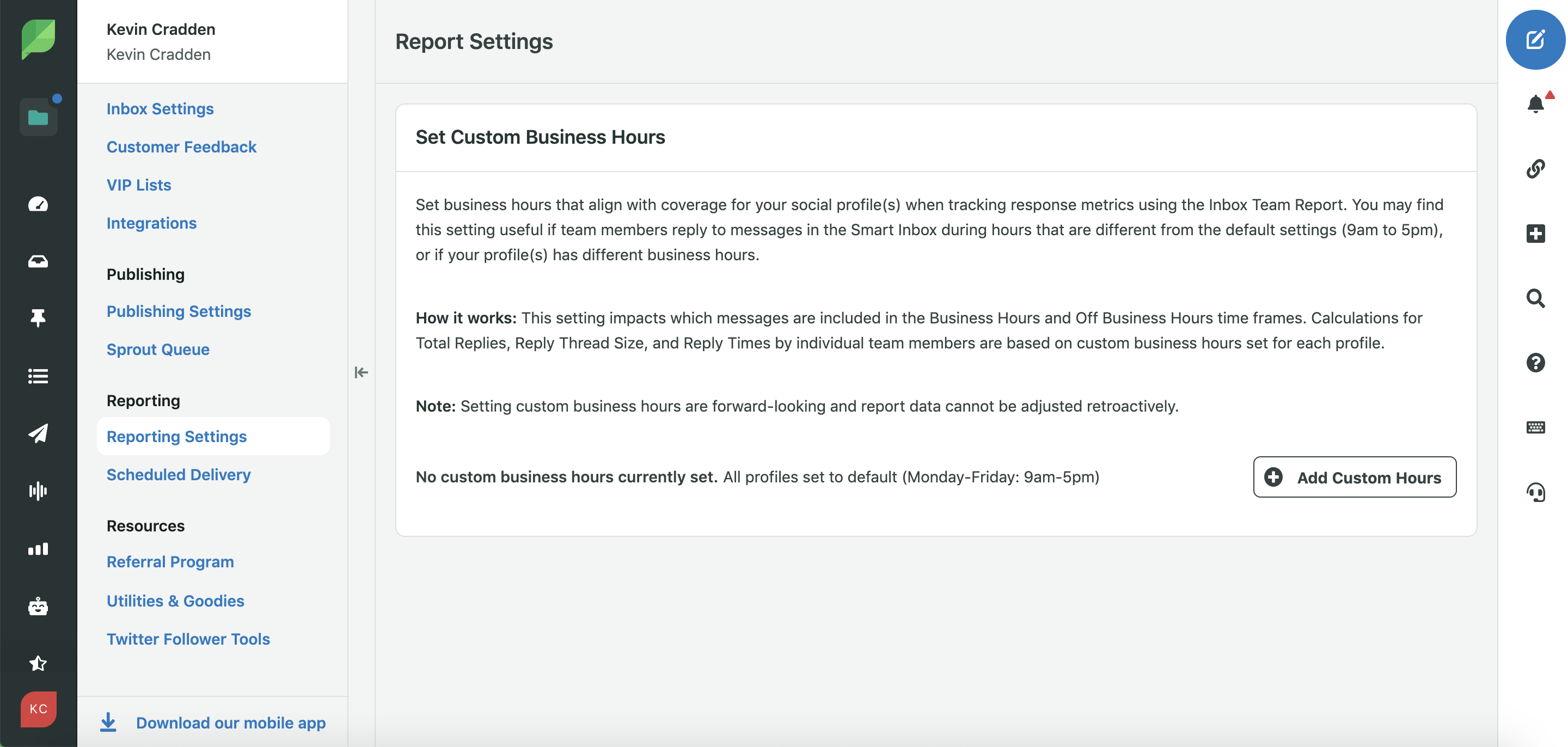 Note: Business hour changes apply moving forward, not retroactively.