Audience Size Influencer Indicators & Custom VIP Lists
Audience Size Influencer Indicators in Sprout Social provide a simple visual cue about the follower counts of Twitter users that appear in the Smart Inbox, Feeds and Twitter Search.
If a Twitter user has reached a minimum follower threshold, one of three different colored labels will appear next to their avatar. The color depends on the number of followers they have.
Follower counts between 2k - 10k will have a light blue label.
Follower counts between 10k - 100k will have a green label.
Follower counts over 100k will have an orange label.
Note: These colors and their follower thresholds are preconfigured and cannot be customized.
Additionally, hover your mouse cursor over a Twitter user's avatar to see a summary of relevant information about them, including their follower count below the colored label.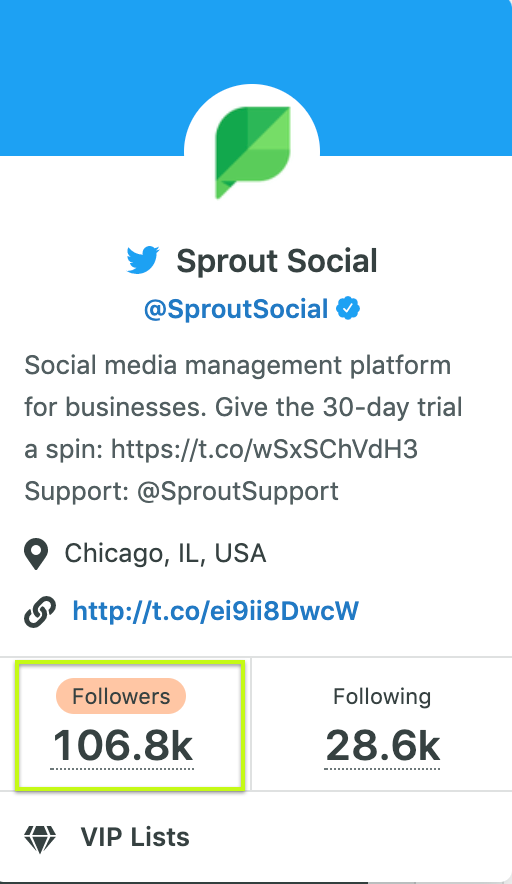 Custom VIP Lists
Subscribers on our Professional and Advanced plans can configure a Custom VIP List, which adds a VIP label next to select Twitter, Facebook, Instagram and LinkedIn user avatars. The label or labels applied are also visible when you hover over the avatar.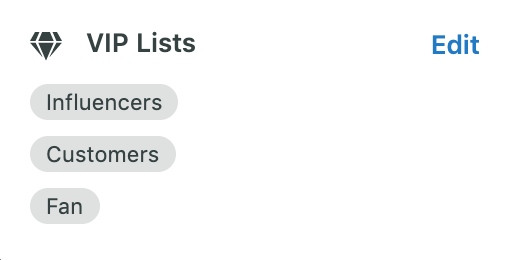 Only the Account Owner or Account Managers can configure this VIP List. To do so, click the three dots icon in the upper-right corner of the application and select Manage VIPs.

While there is no limit to how many handles and profiles you can add to a Custom VIP List, Sprout recommends you keep it under 1,000 to ensure performance is not comprised.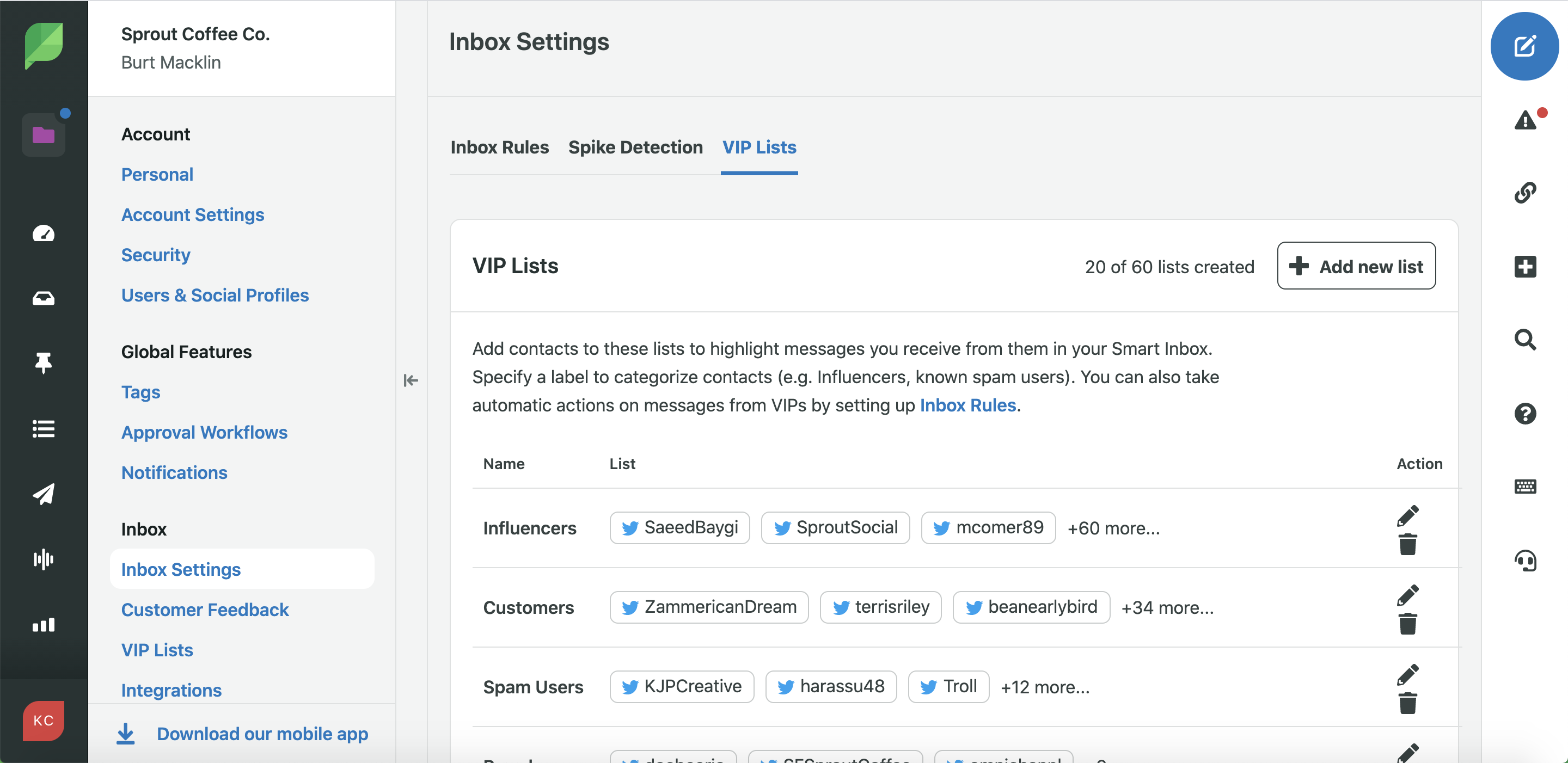 Note: You can create up to 60 different VIP Lists.