Photo Editor
Centralize your publishing efforts by leveraging Sprout's built-in Photo Editor. Upon initial image selection, you can edit and enhance your photo before publishing to your selected network. Additionally, use the intelligent cropping tools to ensure optimal sizing based on network preference.
Editing an Image
Compose your message as normal. After adding a photo, navigate

> Crop & Edit Image.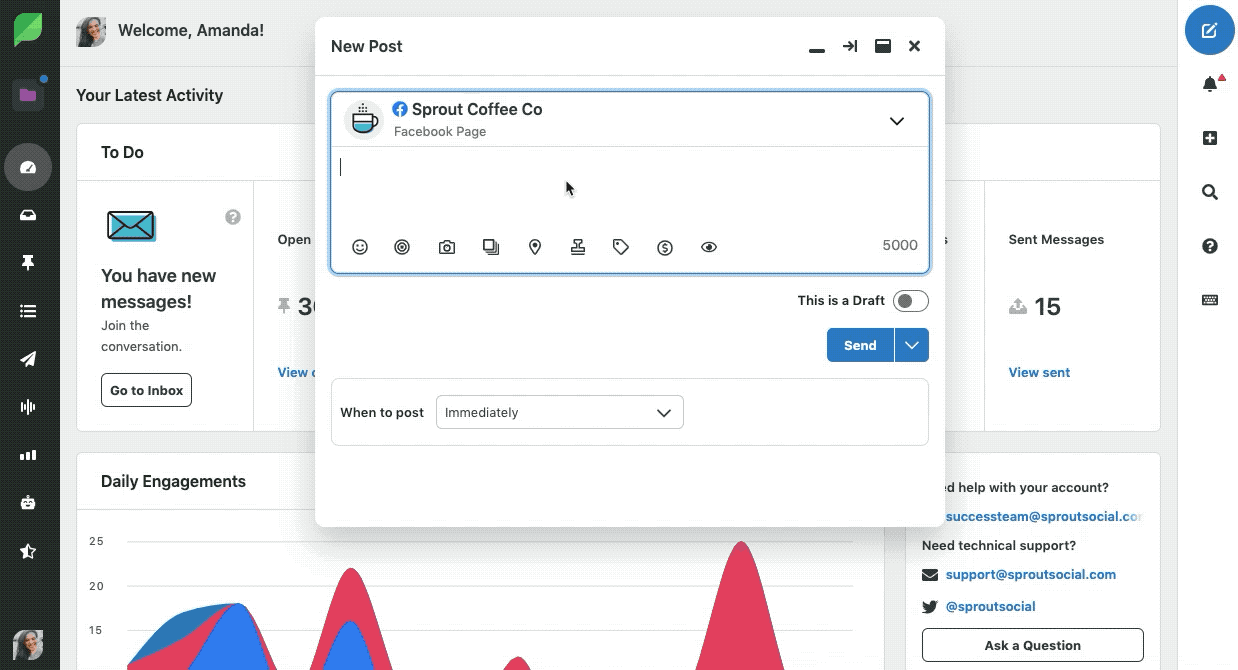 Apply various edits including filters, effects, frames, text overly and stickers. Adjust color, brightness, shadows and more. Select the Transform tool, equipped with preset options based on network selection, to resize your social images. Suggested social network dimensions are only available for images the same size or larger than the selected network's preferred image dimensions.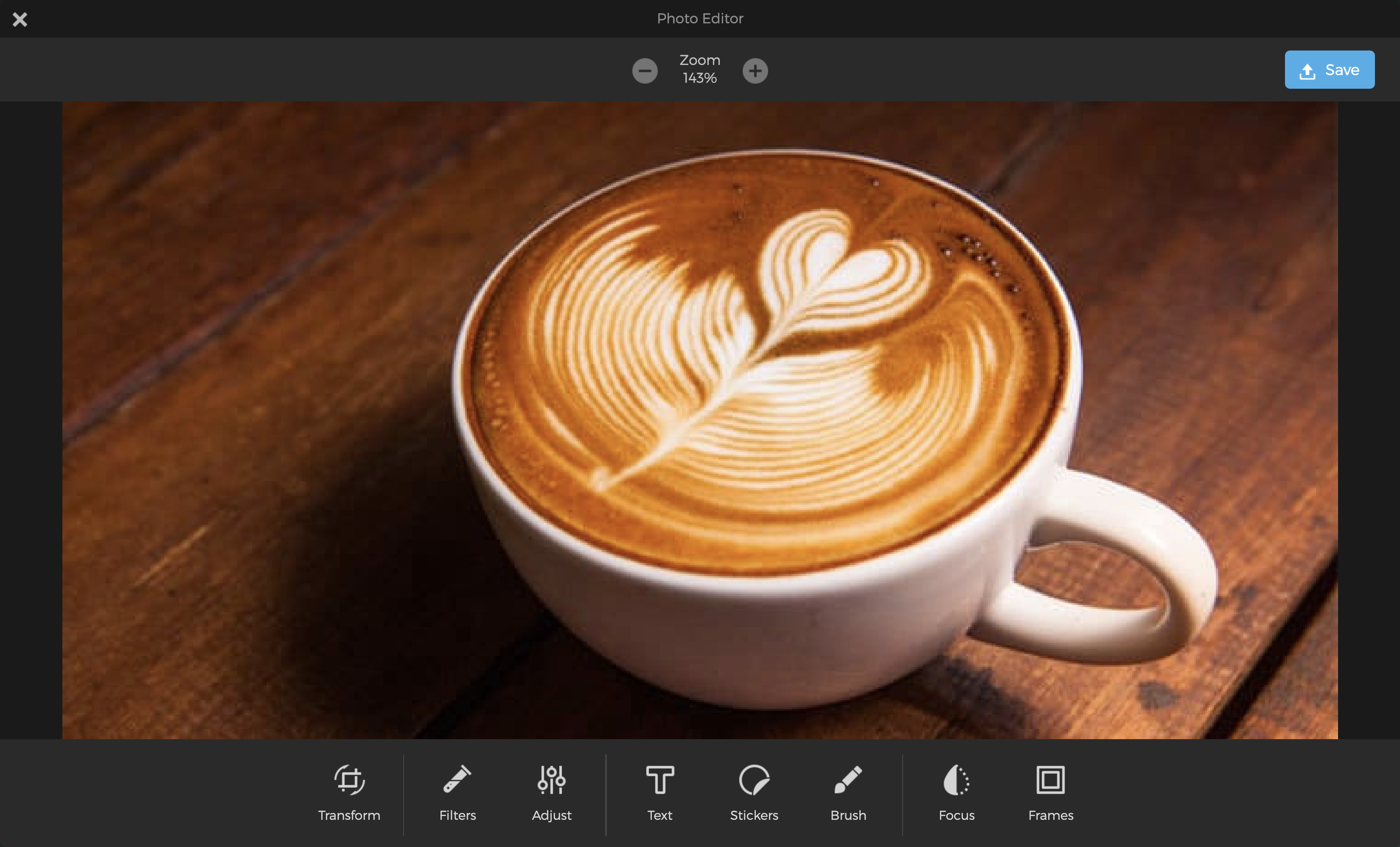 After you slick Save, edits will appear in the image preview.
Note: Images apply to attached photos, but not thumbnails for link previews. Additionally, edited images cannot be saved.
Resending Edited Images
You can resend edited images using the Post Performance Report. Find the post you want to publish again in the report, the select

> Send Message Again. All edits made to the original image will be intact, and additional edits can be added before publishing.