How do I use the Publishing Team Report?
Sprout Social enables teams to provide effective social care, and the Publishing Team Report helps you understand how many posts and what percentage of total posts each individual agent owns.
Download a sample of this report
Descargue una muestra de este informe en español
Baixe uma amostra deste relatório em português
Note: This report is available on Professional and Advanced plans only and you must have the Enable Team Reports feature permission enabled.
You can evaluate individuals who post content in your Group within the identified date range and profiles you select in the Filter Menu.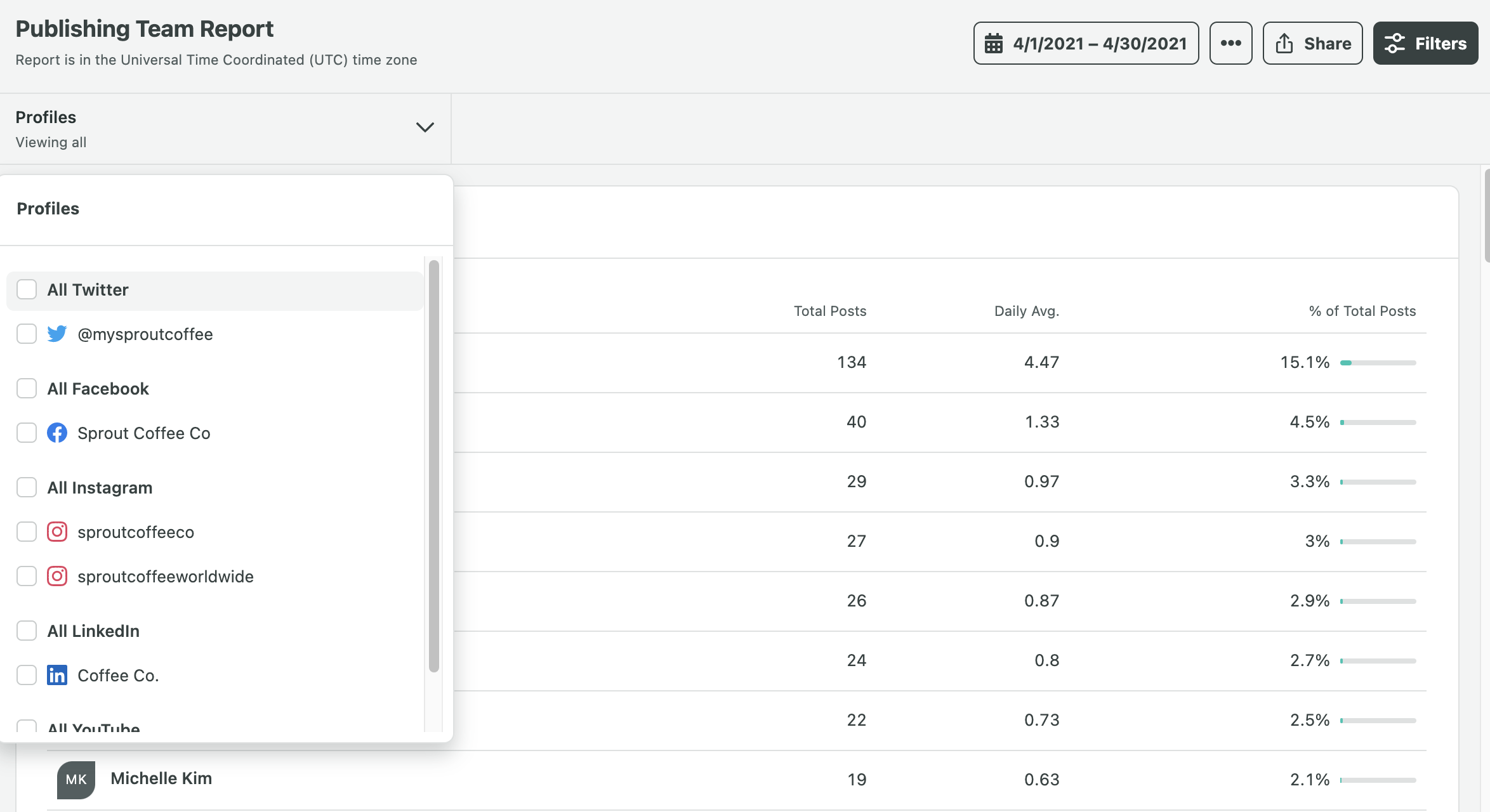 Total Posts: The total number of posts published by this team member.
Daily Average: Average number of social posts per day.
% of Total Posts: The number of posts for a team member as a percentage of posts made by all team members within the date range selected for the profiles selected. This indicates the team member's marketing activity amongst members of the team.
Note: If you're interested in diving deep into reply metrics and viewing customer-facing responses by each individual team member, use the Inbox Team Report.