Localization
Sprout Social supports multiple languages for both publishing as well as inbound message translation. You can configure these in Personal Settings.
Platform Language Support
Currently, Sprout's interface is available in:
English
Spanish
French
Italian
Brazilian Portuguese
Navigate to Settings > Personal and then choose your preferred interface language from the App Language dropdown under Your App Preferences. You can also choose other user-specific settings such as formatting for dates, times, numbers and distance.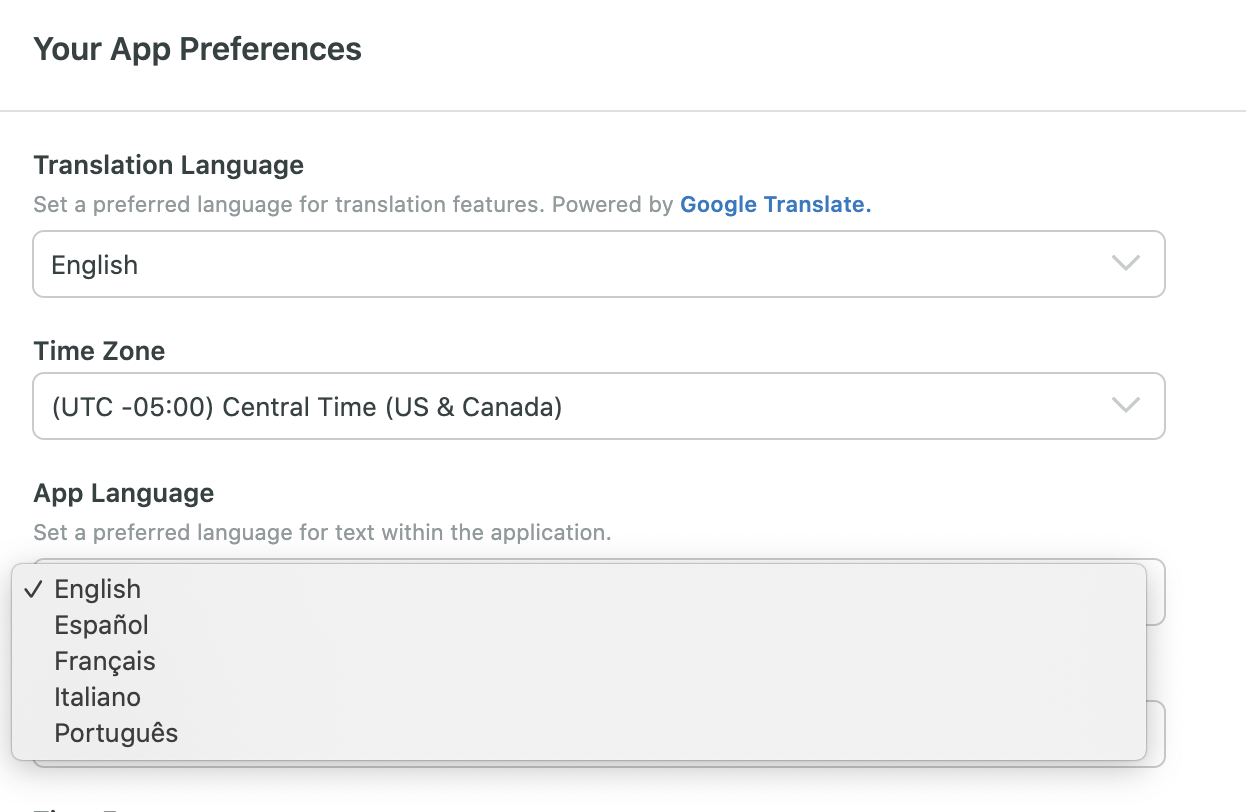 Inbound Message Translation
Sprout also integrates with Google Translate to let you translate inbound messages in the Smart Inbox. Messages from any language will be brought into the application and you will be able to translate them into whichever languages you prefer.
Once your preferred translation language is selected in Personal Settings, translate any inbound message from the More Actions menu in a message.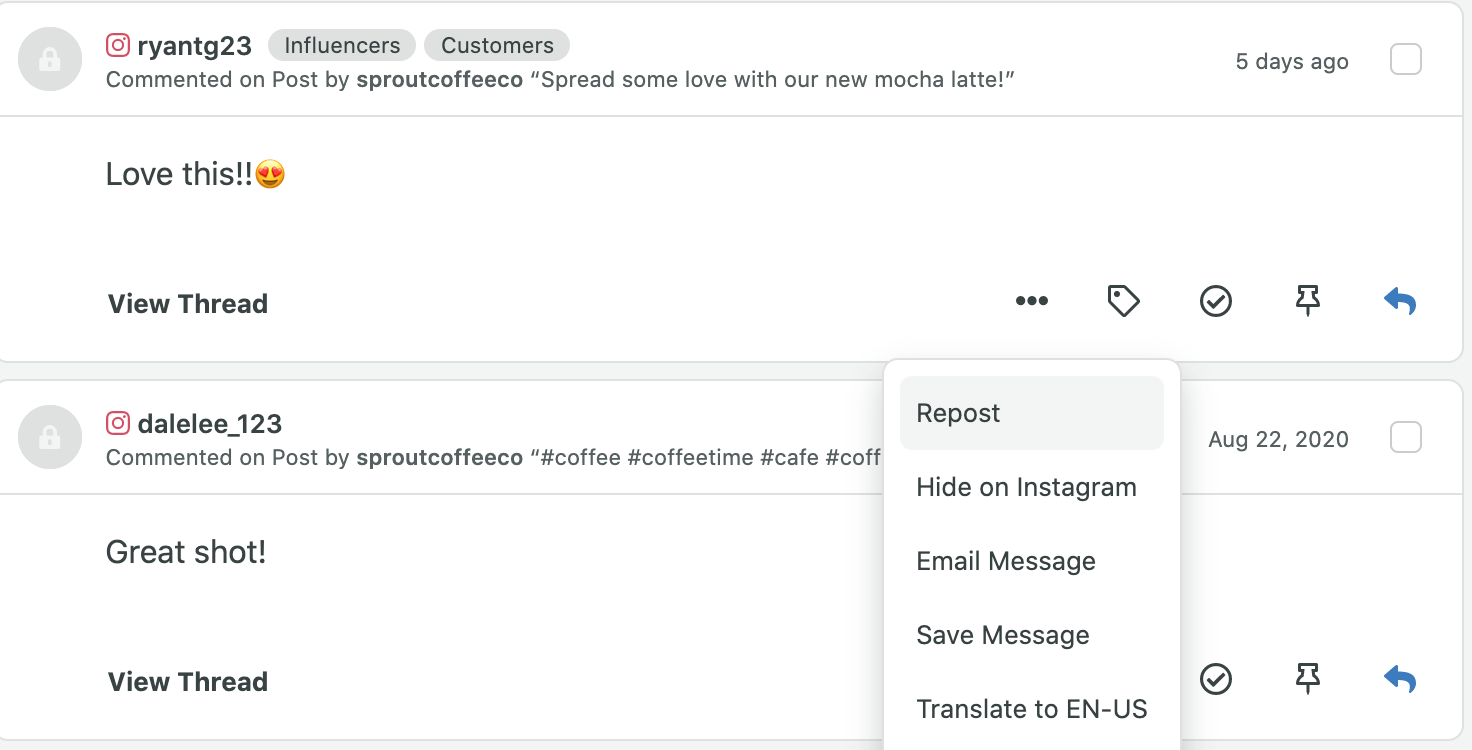 Sprout is always listening to customer feedback as new features or languages are considered. Please feel free to reach out at any time.