Facebook Ad Tools in Sprout
New to Sprout Social? Learn all about our paid social tools here.
Sprout offers easy access to Facebook Boost and Unpublished Post features. Both help businesses looking to amplify their existing Sprout engagement efforts via Facebook Ads.
Facebook Boost
Facebook Boost is available within Compose if a Facebook Ad Account is connected to a Group. It's also available in the Post Performance Report if you'd like to promote a post after it's been published. You may want to consider performance metrics like clicks, engagement, and likes when you are evaluating which posts to boost.
Boosted or Promoted Posts appear in the Facebook News Feed and show up higher so that the audience for that post has a better chance of seeing the content, potentially expanding the reach, visibility, and overall engagement. If you want to promote a sent message, we'll send you to the post directly on Facebook natively, where you can boost the post.
See Facebook documentation for Boost FAQ.
How To Boost a Post from Compose
After crafting your message, click
and enter the details to promote your post.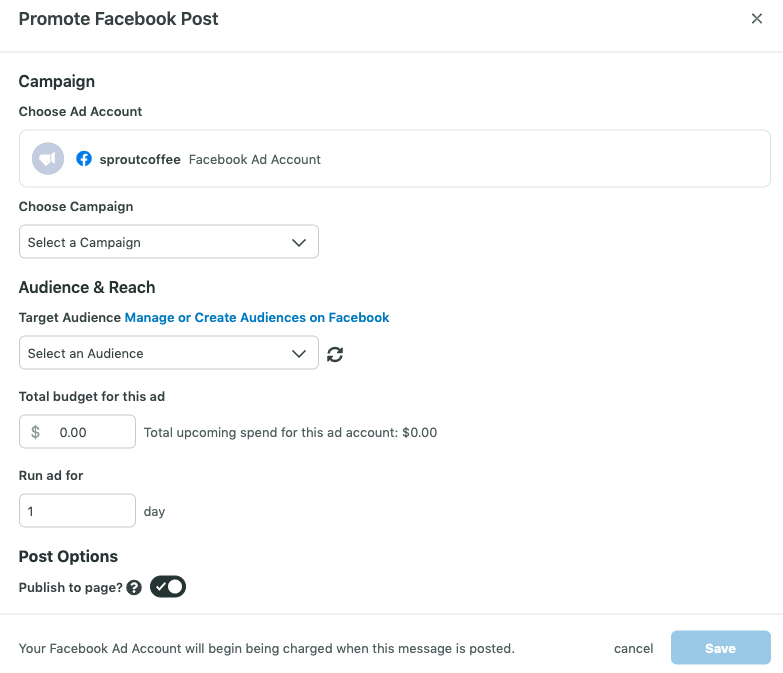 How To Boost a Post from the Post Performance Report
1. Find a Facebook post in the Post Performance Report you'd like to boost. Click

> Boost Post.
2. Once you've elected to boost the post, you will be redirected to Facebook natively to complete the action.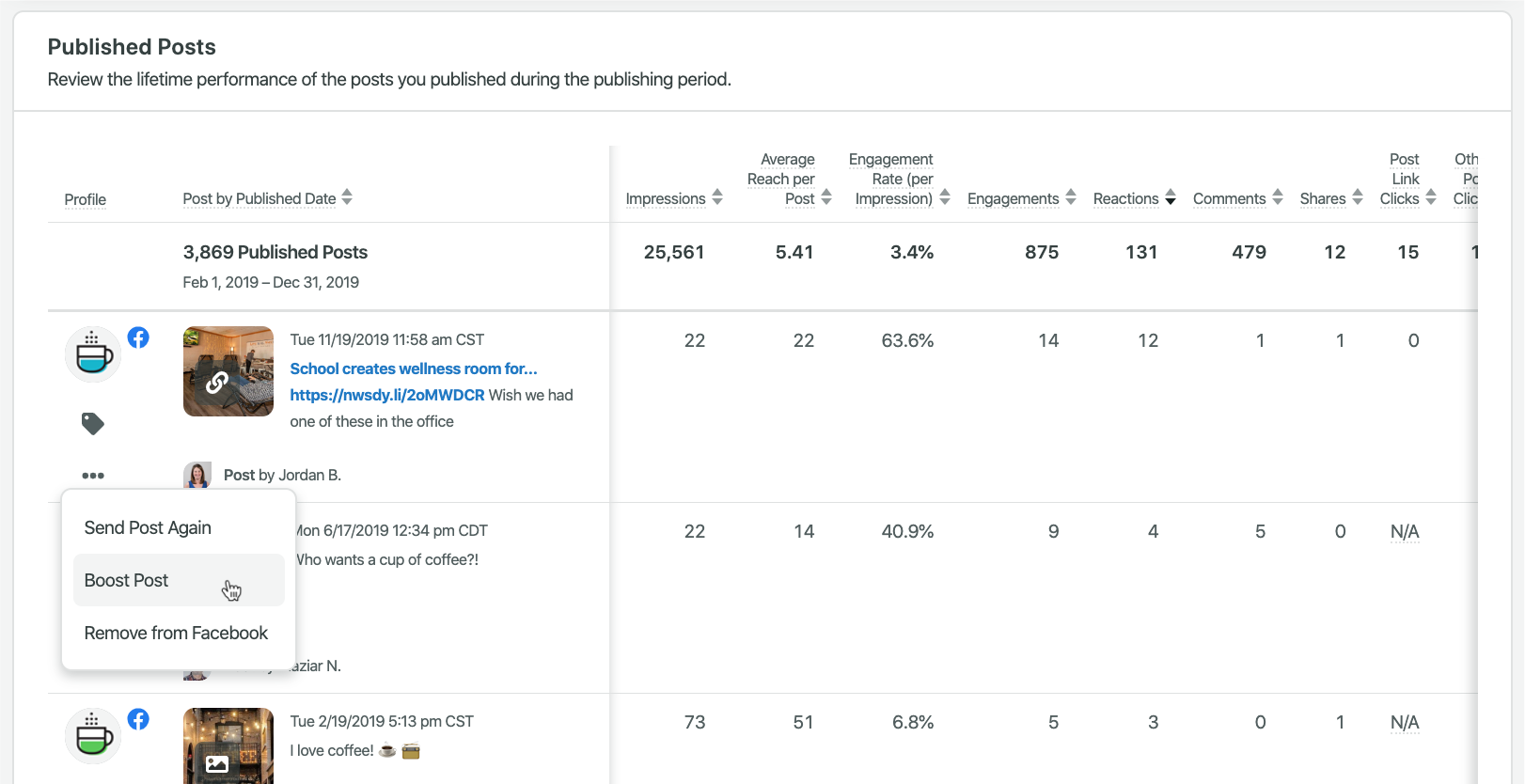 Note: You must have Advertiser Admin rights (or higher) for the associated Facebook page in order to boost a post.
Unpublished Posts
Creating Unpublished Page Posts
When composing a post, click

> Facebook. You will see the option to send an Unpublished Post.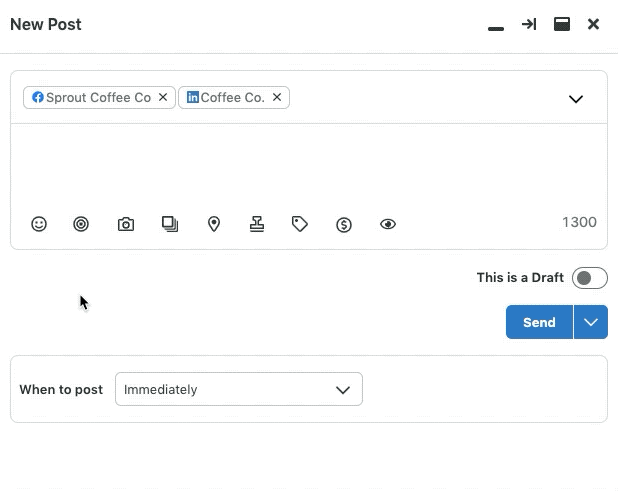 Unpublished or 'Dark' Facebook posts are created by businesses specifically for advertising purposes. These posts do not appear on a page's Timeline or in fans' News Feeds, but they can be promoted as advertisements using the ad console within your Facebook page in Ads Manager > Power Editor.
After creating an Unpublished post within Sprout Social, use the Facebook Power Editor to create an ad with target-detailed demographic information to ensure it's seen by that specific audience segment and not distributed to every Company Page fan.
Note: Unpublished Posts are meant for advanced users looking to push content and posts directly to Facebook for paid ad management.