Engagement Report
The Engagement Report will be replaced with the Inbox Activity Report on August 2, 2021. Learn more about these changes here.
Take social engagement to the next level by using the Engagement Report. This report helps measure team engagement efforts happening around messaging in the Smart Inbox. Analyze your response metrics to better understand and gauge your responsiveness to messages that likely warrant a response from your brand. Customize the Engagement Report to view the engagement for a specific social channel over a certain time period.
Download a sample of this report
Descargue una muestra de este informe en español
Baixe uma amostra deste relatório em português
Note: The Engagement Report is available on Professional and Advanced plans and you must have the Enable Engagement Reports feature permission enabled.
The percentile ranking gets calculated by comparing Reply Time and Reply Rate metrics for the selected reporting period against the latest data that Sprout has on profiles similar to yours. This provides your business with a relative estimate of how well you respond to messages compared to other brands with a similar number of Inbound Messages.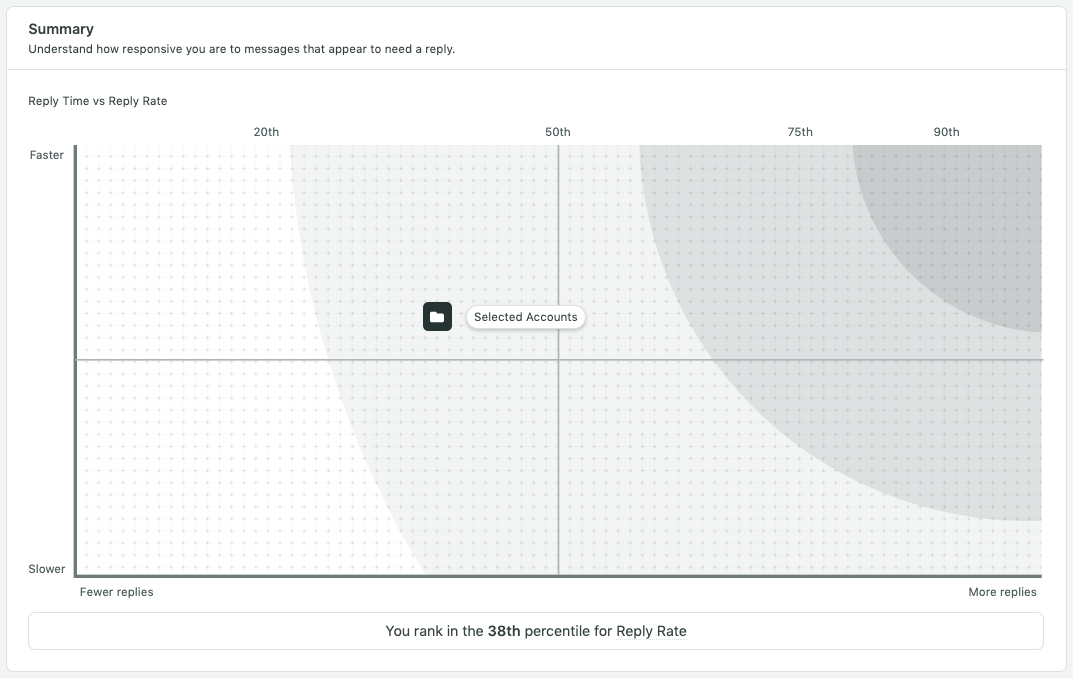 Sprout looks for words like who, what, when, where, why and other question indicators to identify which messages appear to warrant a response—your Inbound Messages count. The Engagement Report also tracks replies sent to those messages to give you an indication of how responsive your team is.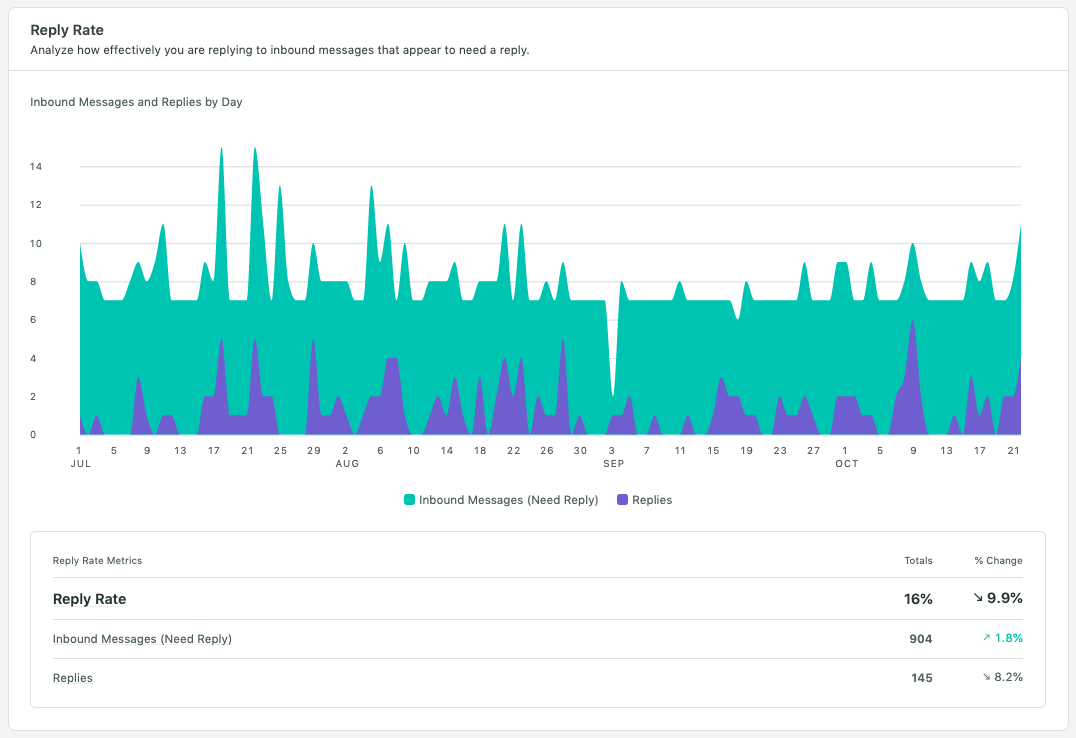 Reply Time evaluates how quickly you reply to messages that appear to require a response. Leverage Average Reply Time to set benchmarking goals for your team.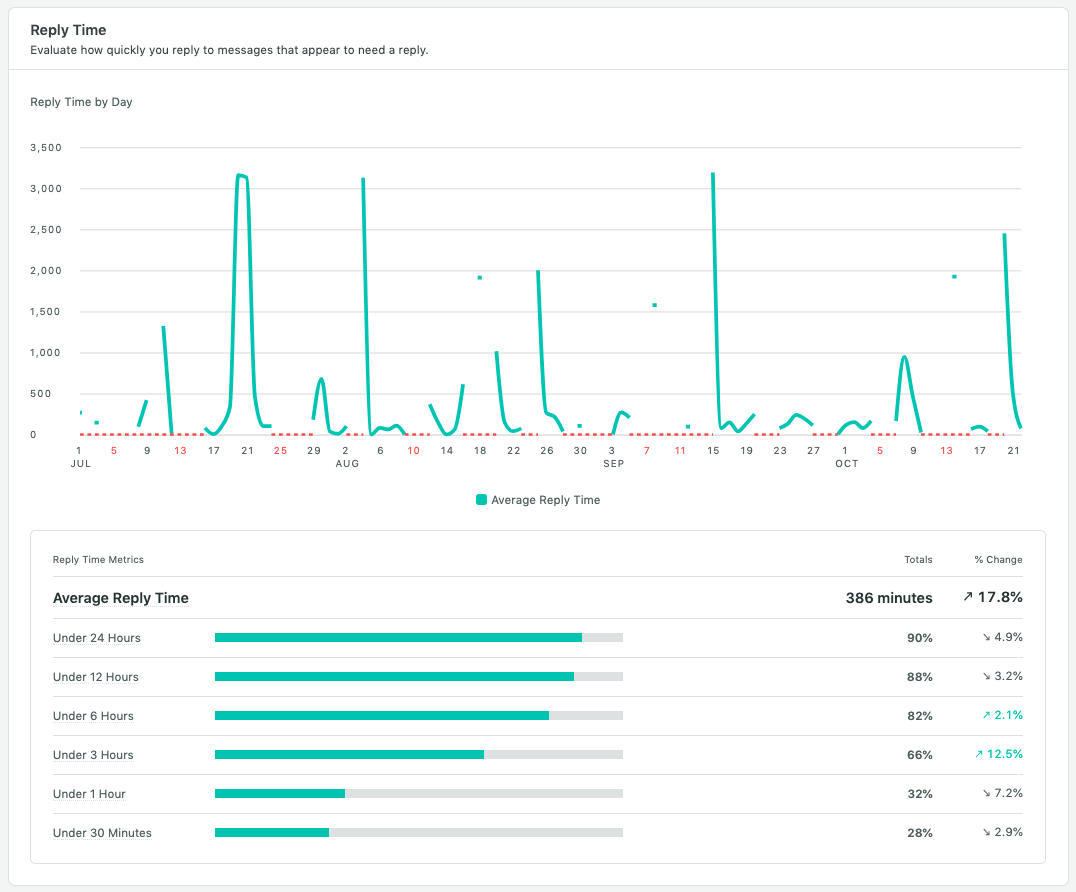 Daily and hourly breakdowns for Reply Rate and Average Reply Time help you adjust your strategy and ensure the effectiveness of your team.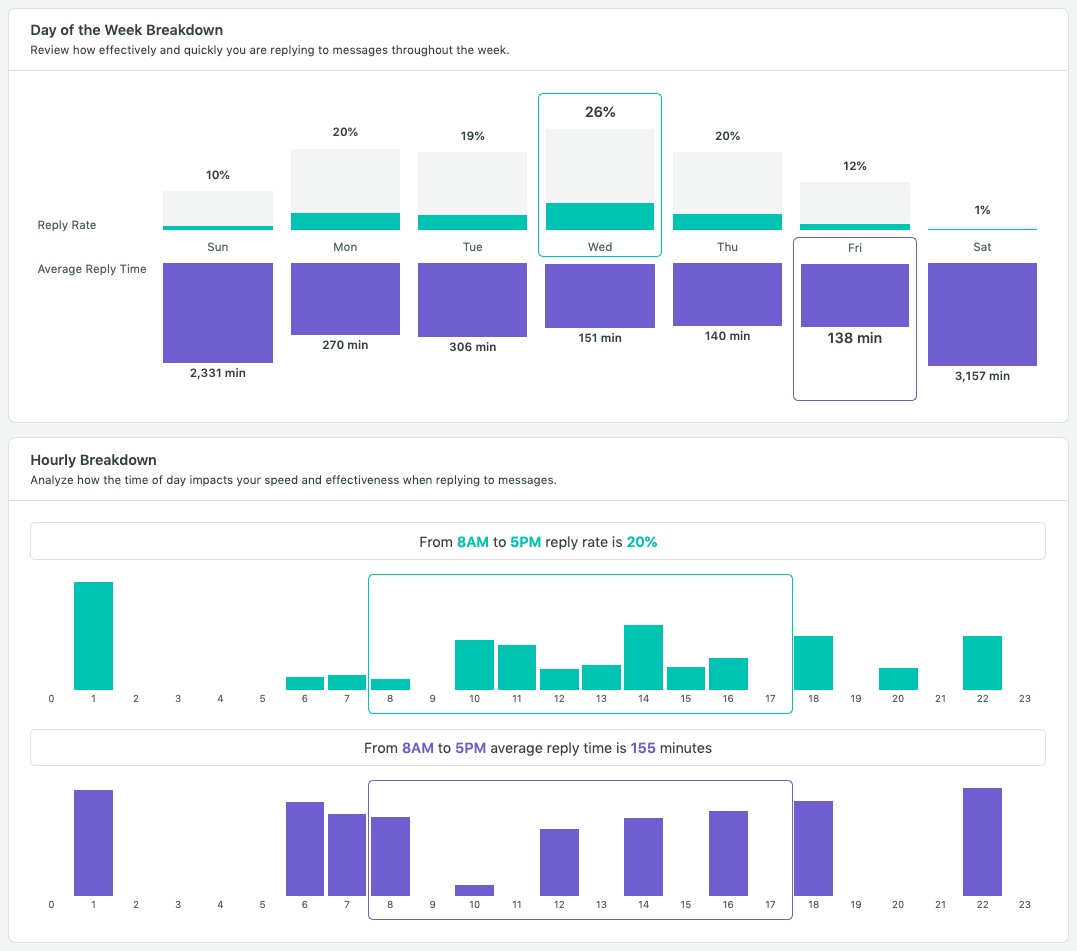 Note: In order for us to provide the average response rate for your incoming messages, all private messages (direct messages for Twitter, private messages for Facebook) must be responded to using the Sprout platform. If you respond to those types of messages outside of Sprout, they aren't accounted for in the Engagement Report. Responding to regular @mentions and wall posts in native Twitter and Facebook platforms does still count for the Engagement Report.