What's included in the Employee Advocacy Report?
If you're an Advocacy customer, you can see a report that includes an overview of your activity, trends in content sharing and your top users.
Understand the impact of your employees' reach on your revenue. Employee Advocacy makes it easy.

This article includes the following sections:
Configuring the report
Set your Reporting Period at the top of the report.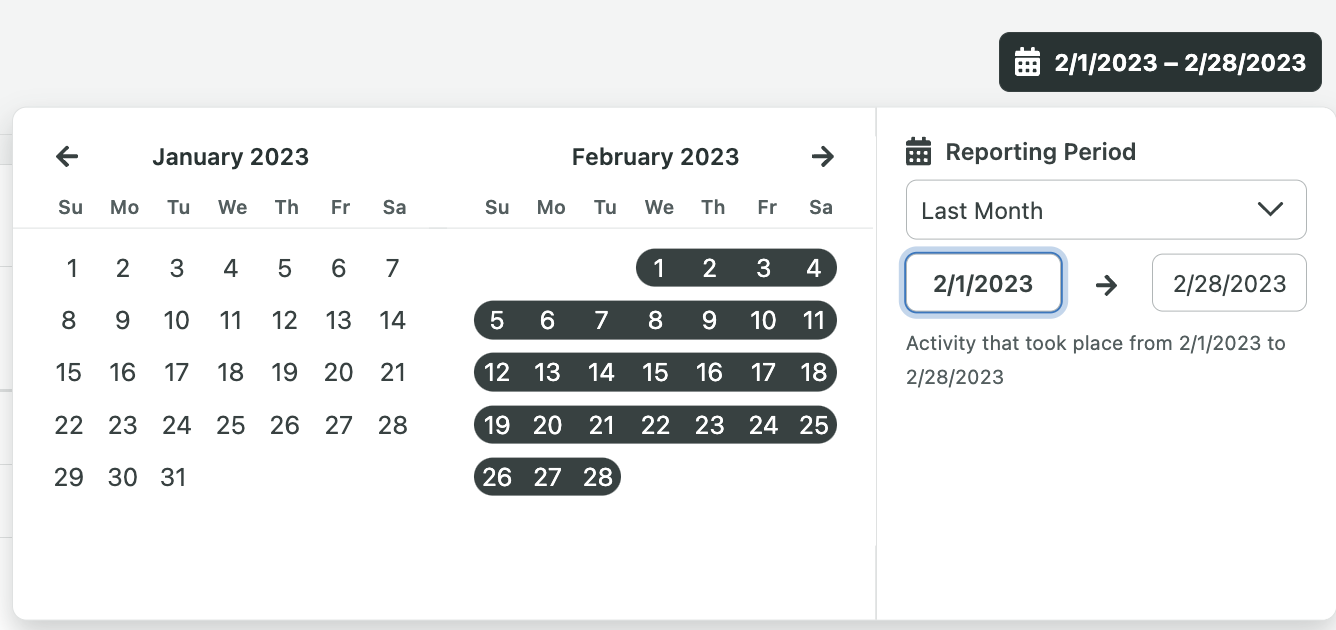 Click the three-dot overflow menu

for additional options. If you're a Premium Analytics customer, you can select Duplicate & Edit to create a custom report with additional data.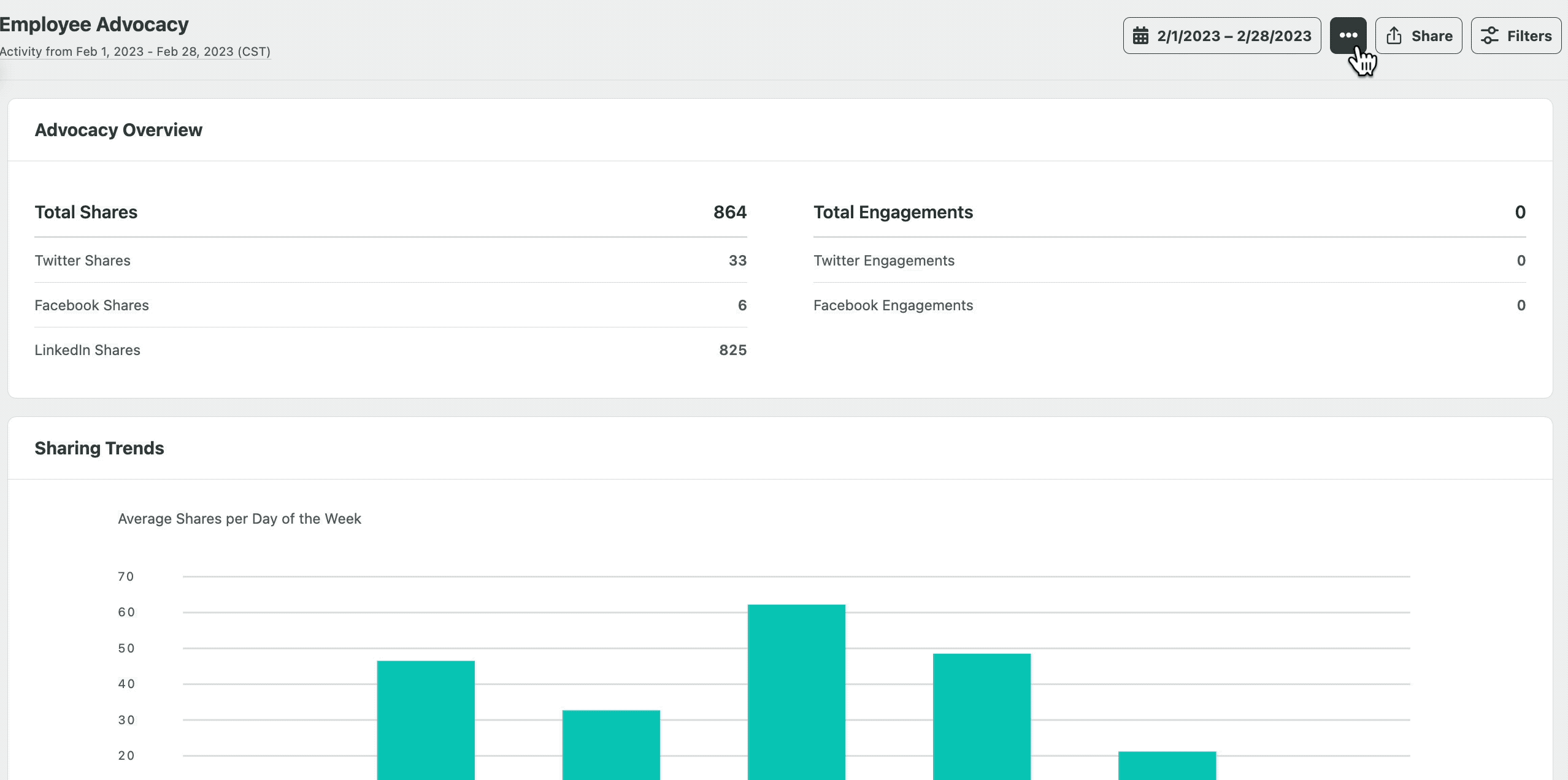 Select About this Report to see additional information about the report, including a glossary of terms.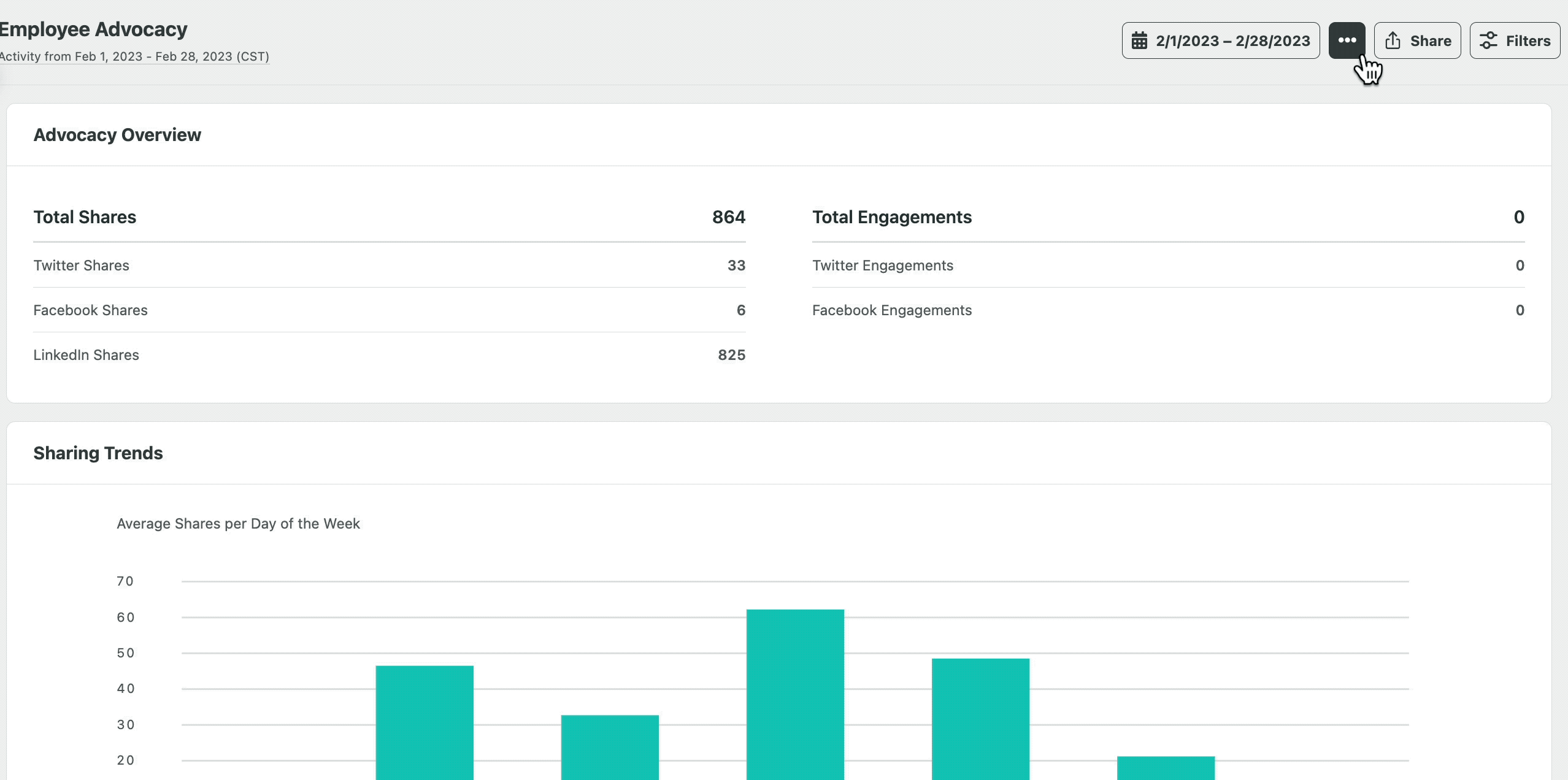 Click Share to download a PDF of the report, send or schedule a PDF delivery.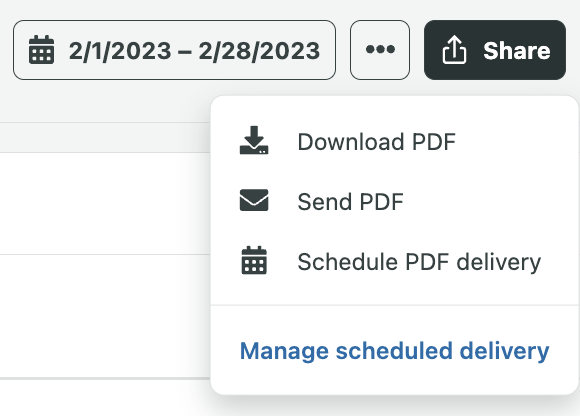 Advocacy Overview
This section displays an overview of your Advocacy activity. You can see a breakdown of Shares and Engagements by network.
Note: Engagements are only available for Twitter and Facebook.

Sharing Trends
This section highlights your average shares per day and shows a breakdown of the average shares per hour on your highest activity day. You can hover over the graph to see more details.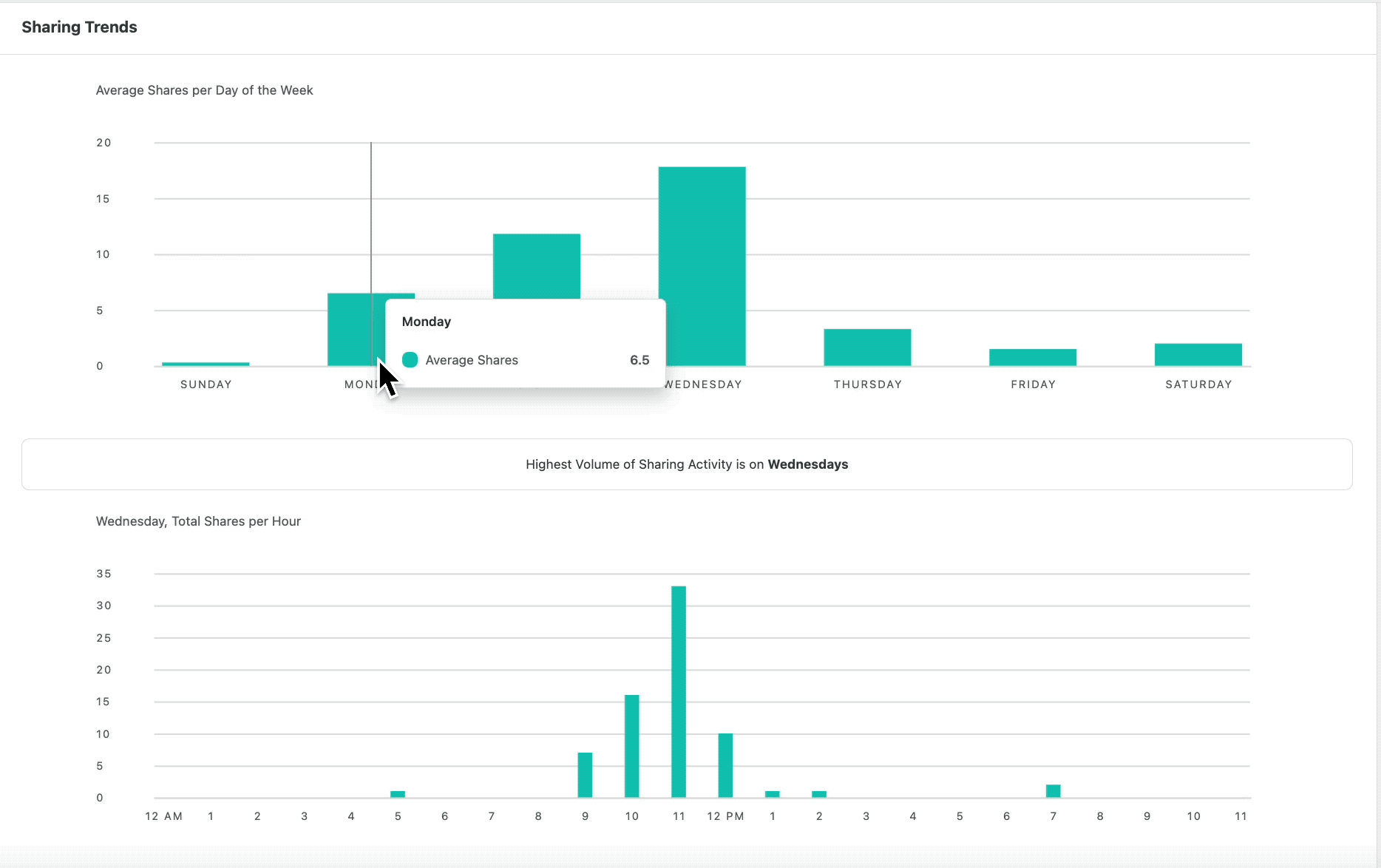 Top Users
This section shows your top users by the number of shares and by the number of engagements their posts received.
Note: Top Users shows users in Advocacy, not the Sprout app.