How do I create a LinkedIn post for a Company Page in Sprout?
You can use Sprout to post to your LinkedIn Company Page. To create a post: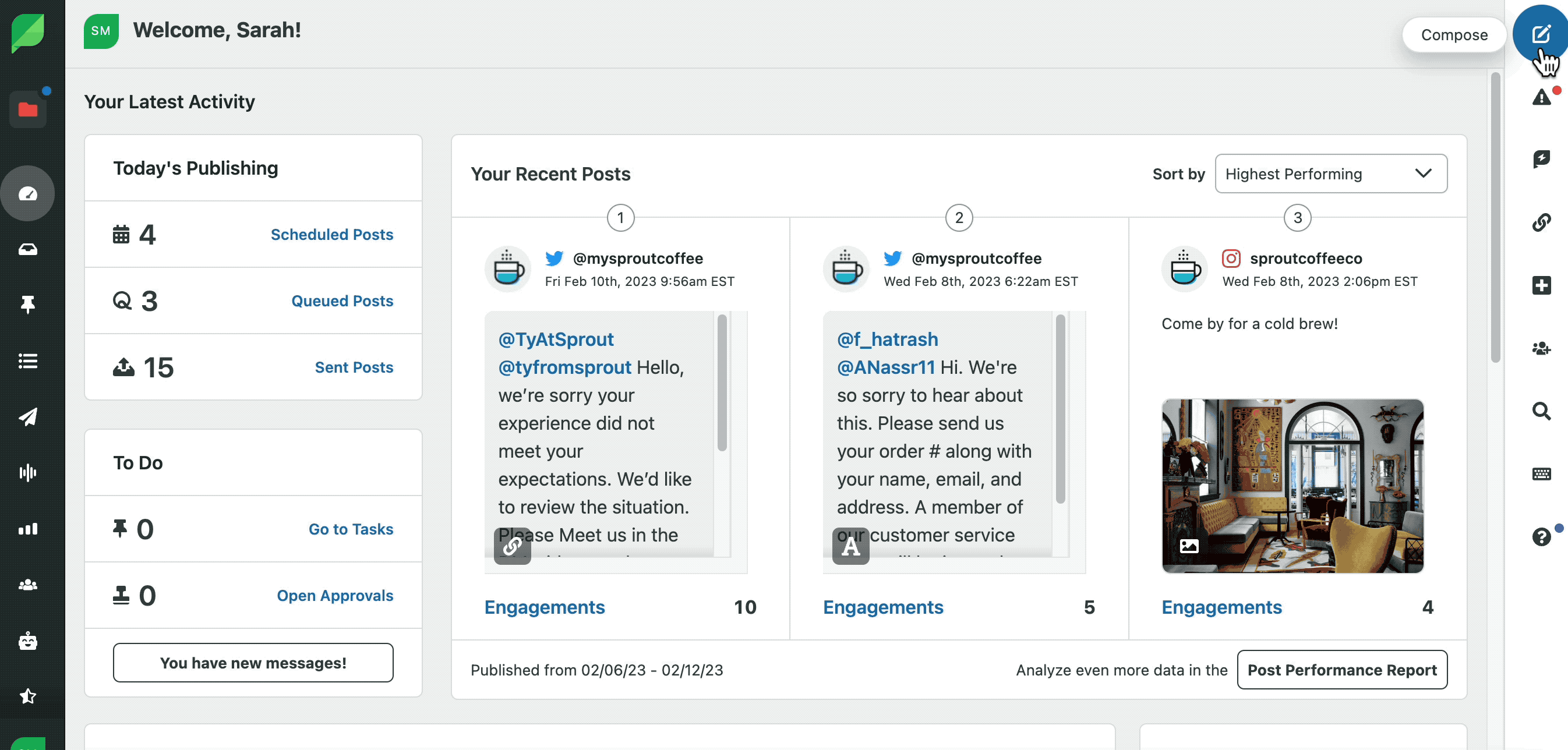 Navigate to Compose.
Select your LinkedIn Company Page from the profile picker.
Enter any text you want to include in your post.
Add media for the post:

Use the Asset Library to add approved images, videos and text assets to stay on brand

(Optional) Click to select any audience targeting options. You can learn more about audience targeting in this guide.

(Optional) Toggle This is a Draft on if you're creating a Draft post.
Apply any relevant publishing workflows.

Use the Approval Workflow dropdown to select who needs to approve your post content.

Choose your Sprout Tags (for Professional and Advanced plans):

(Optional) - Enter the name of any applicable labels.
(Optional) - Enter the name of any campaigns the post is a part of.

Choose when to post:

Select Immediately, Auto schedule with Sprout Queue or Specific Days & Times.

Click Submit or Send.
Want your posts to get more shares? Help your employees share with their networks. Employee Advocacy makes it easy.