How do I download audit trail logs?
You can use audit trail logs to gain insight into actions such as a change in a user's permissions or the creation of a group.
You will need to have Manage Permissions enabled under Company Permissions. These permissions are located in the Roles & Team Members section for Advanced Plan users and in the Team Members section for Standard & Professional Plan users.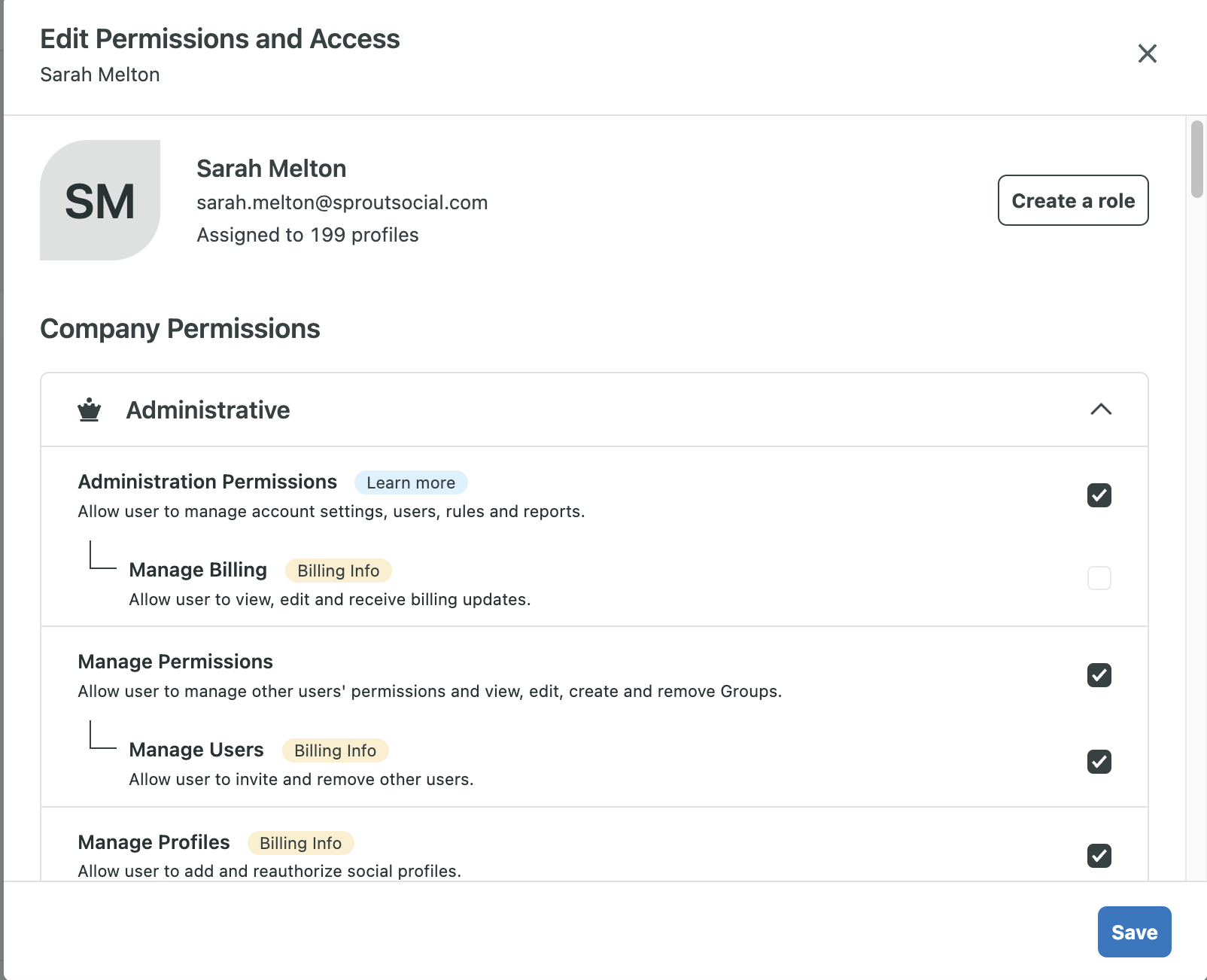 To download audit trail logs:
Navigate to Settings > Groups & Social Profiles. You can also access the logs from Settings > Roles & Team Members if you're on the Advanced Plan.
Click Export Logs.

Select the date range.

Click Export. Your CSV file will download.