Sprout Social's Listening toolset is a powerful complement to Sprout's extensive social monitoring features, helping you get a comprehensive view of topics, hashtags, brands, industries and multimedia content to analyze sentiment and uncover trends.
Listening helps you observe trends, uncover patterns and gauge emotional response around any of these topics, whereas you might use monitoring tools, such as the Smart Inbox, to monitor for and engage with conversations happening specifically about your brand.
The Listening toolset has two main components: the Query Builder, which helps you build Listeners, and Listener Insights, where you go to understand the data behind the queries you've created. 
The articles in this guide will help you learn everything you need to know to get up and running with Listening in Sprout, so you can discover and execute campaigns, get inspiration for new content and track brand health.
Getting Started with Listening

Listening is an add-on feature for Corporate and Enterprise plans. Accounts on these plan levels can choose to include Listening for $499/month, which gives up to five active Listeners, by speaking with your Account Manager.
Note: A Listener is Sprout's name for a query you build in the Listening section. These searches constantly run and gather information while they are Active.
Once Listening is enabled on your account, you can determine who has access to the
Listening
tab in
Users & Social Profiles
. 
Listening
will be a checkbox available in the
Choose Features
dropdown.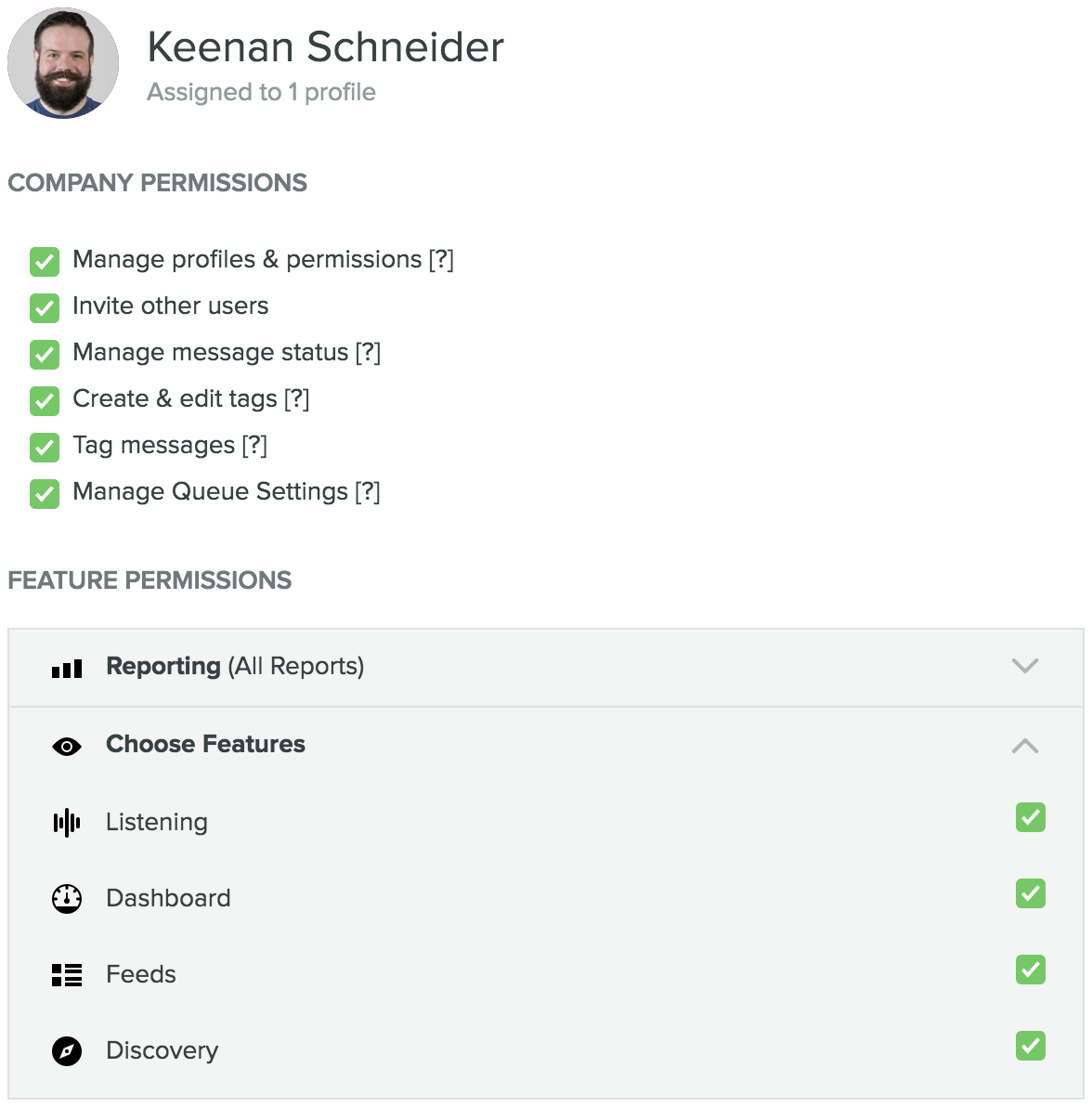 Any user with the
Listening
feature enabled will be able to see the
Listening
tab in the navigation bar. They will be able to view active and archived
Listeners Insights.

Note: The Listening tab replaces Discovery.
Additionally, any user with
Listening
enabled
and
who has
Manage profiles & permissions
receives the following abilities:
Create, edit, delete and archive Listeners

Control visibility of

Listening

for other users