Introduction to Listening
With Listening
you can discover and execute campaigns, get inspiration for new content and track brand health.
Listening is an add-on feature for Professional and Advanced plans. Accounts on these plan levels can choose to include Listening by speaking with an Account Manager.
Visit our Plan Details page for more information on pricing for Listening
Note: A Topic is Sprout's term for a query you build in the Listening section. These searches constantly run and gather information while they are Active.
Topic Insights and Twitter Search is a dropdown available in the Choose Listening Access dropdown.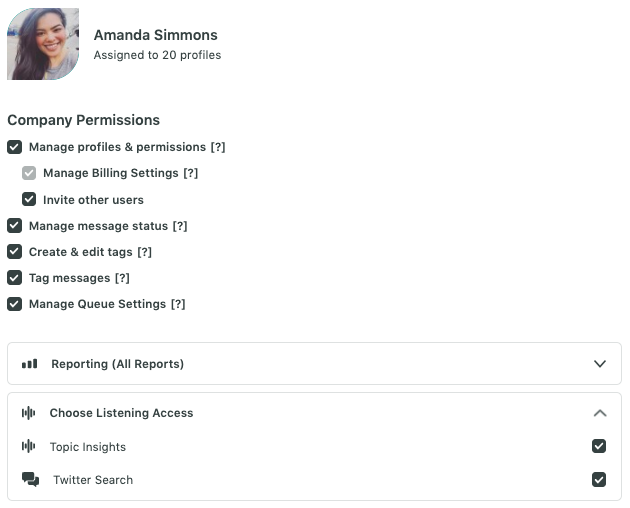 Any user with the Listening features enabled can see Listening in the left navigation bar. These users can also view active and archived Topics.
Create, edit, delete and archive Topics