Zendesk Integration
Zendesk is a customer service platform designed for companies to create customer relationships that are more meaningful, personal and productive.
Integration with Zendesk is available on Professional and Advanced plans.
By connecting Zendesk to your Sprout account, support agents who work exclusively in Zendesk and team members who actively work within Sprout use bidirectional, internal communication to resolve issues.
Connecting Your Zendesk Account

Assigning & Managing Support Task Types
After you connect your Zendesk account to Sprout, when you task a message and classify it as a Support Issue, it automatically creates a Helpdesk ticket.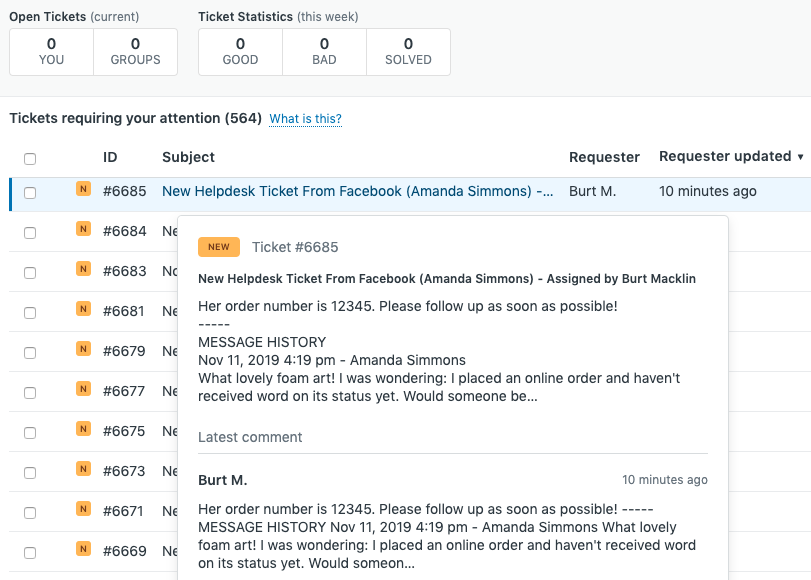 With bidirectional communication, support agents can stay within Zendesk to resolve tickets and the social team can continue to work within Sprout Social. Any internal notes made in the Helpdesk ticket appear in the Task Activity section within the task in Sprout.
Note: If the support agent clicks Submit as Solved, the ticket gets closed in Zendesk. The task in Sprout, however, doesn't get closed.
If a member of the social team closes the task in Sprout, a prompt appears to also close the ticket in Zendesk.