Customer Feedback Report
Note: This report is only available on the Premium and Advanced plans.
Before this report can display data, you must enable and configure Twitter Feedback for your Twitter profile(s). You can do this in this by clicking the gear menu and selecting Customer Care Settings. Once configured, you and your team members can begin sending feedback requests to Twitter users with whom you've conversed right from the reply window. Any responses to your feedback requests will show up in this report.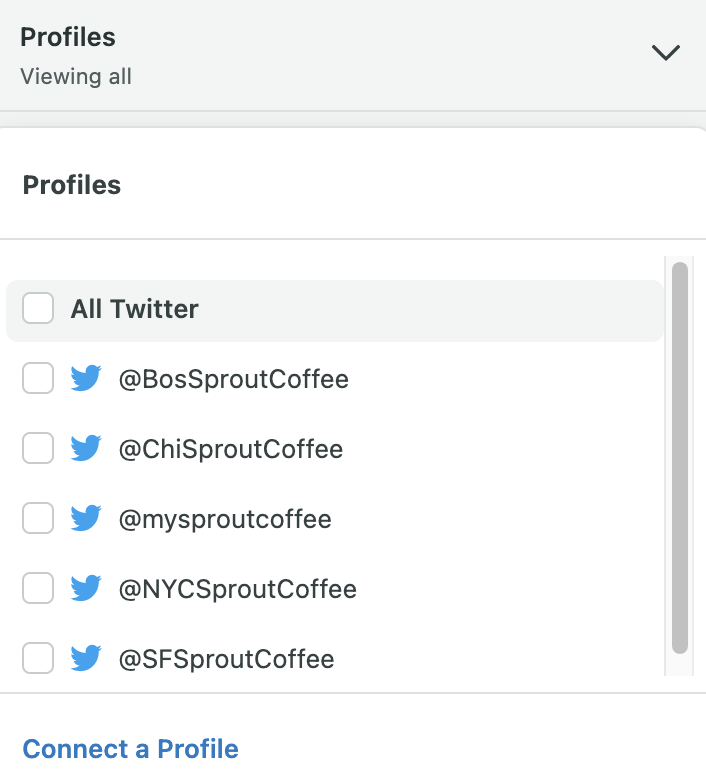 Set your Reporting Period at the top of the report.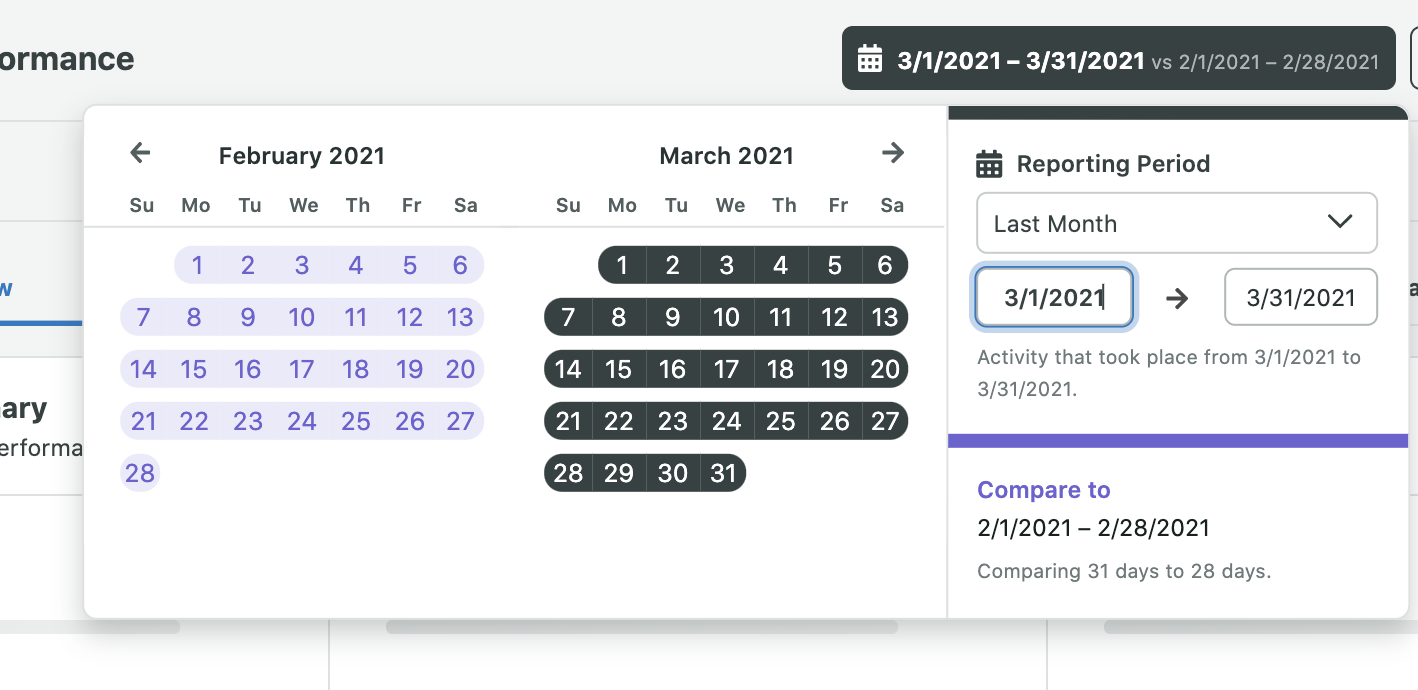 Click Share at the top of the report to create a shareable link, download a CSV or PDF copy, send a PDF copy to a stakeholder or manage a scheduled delivery of the report.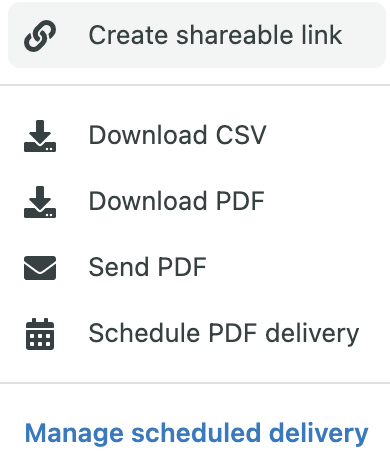 Report overview
Customer Feedback is broken down into four main sections. The Feedback Activity overview and Feedback Results sections at the top provide a high level overview of your feedback requests and aggregate scores across the selected date range and profiles.
Feedback, by Team Member in the middle to evaluate individual performance of each team member.
Finally, individual customer's responses appear in the Feedback Responses Section. If they include a comment with their rating, you also see the comment.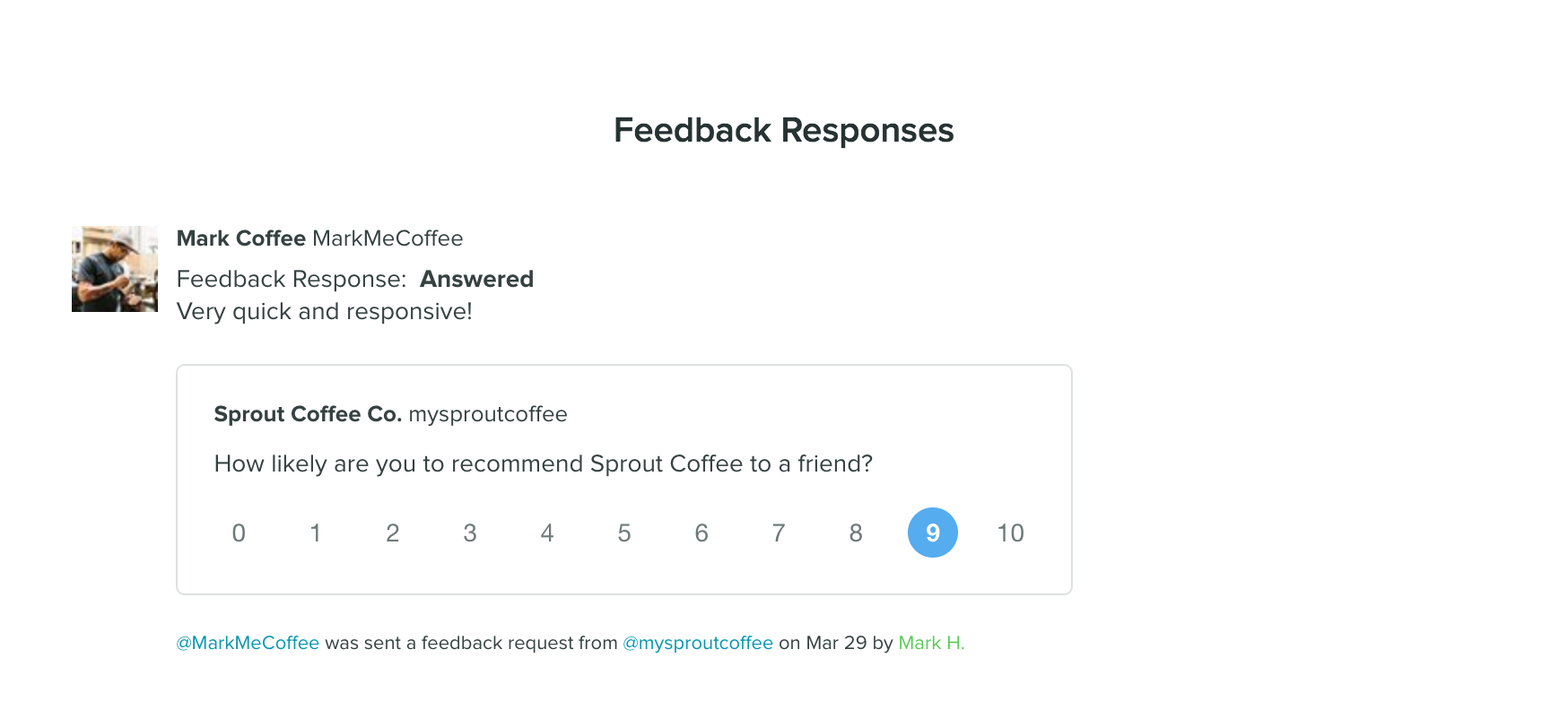 Using all of this information together will help you gauge how your brand is perceived by your customers, as well as the types of experiences each individual team member is providing.