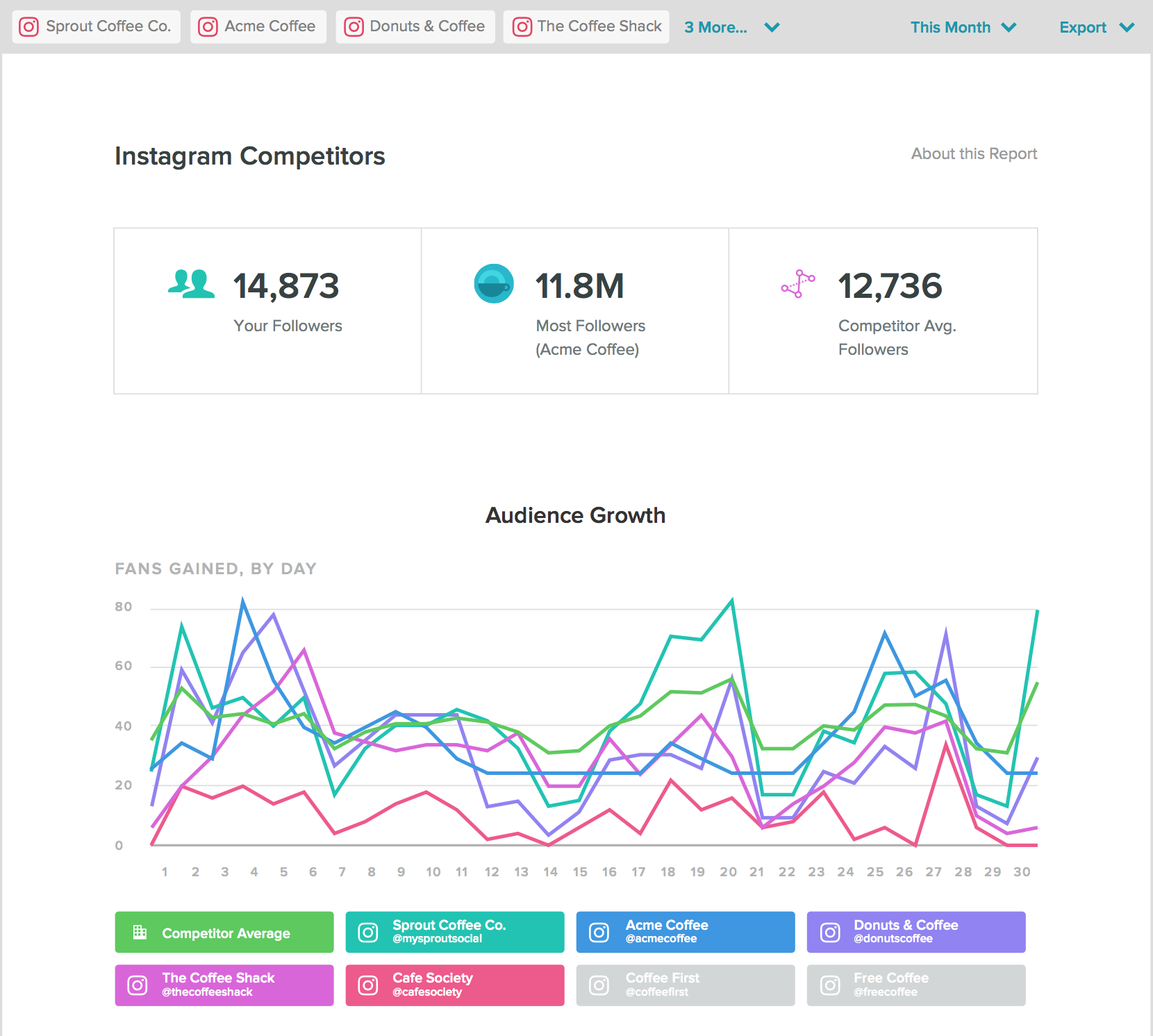 The Instagram Competitors Report enables you to track fundamental metrics for any Instagram profile and compare against your own profiles. Use this to benchmark your efforts against the average of the profiles being compared.
This report is available on Corporate and Enterprise plans.
These samples provide an excellent overview of each section of the report, including annotations to give some additional context about how you might use the data presented.
How Instagram Competitor Reporting Works
When you add an Instagram profile as a competitor, we start tracking the profile for changes in important activities like fan growth, posts, and comments. We then run calculations to provide you with meaningful metrics. Once we have enough data to generate these metrics, you will see them appear in the report. We store this information indefinitely, so in the future you can compare trends over time.
You may notice additional messaging in the app to provide some clarity while data is gathering on the profiles you've added:
Tracking Activity:

We've begun gathering data about the connected profile(s). We are monitoring activity and will display data as it becomes available. Depending on the section, data can be available in a few hours or a few days.

Incomplete Data:

There is some data available about the profile(s) you've selected, but not for the entire date range.
Configuring the Report
In the upper-left corner, click the dropdown menu to add up to 20 Instagram profiles to include in this report. Once profiles are added, toggle them on or off as needed.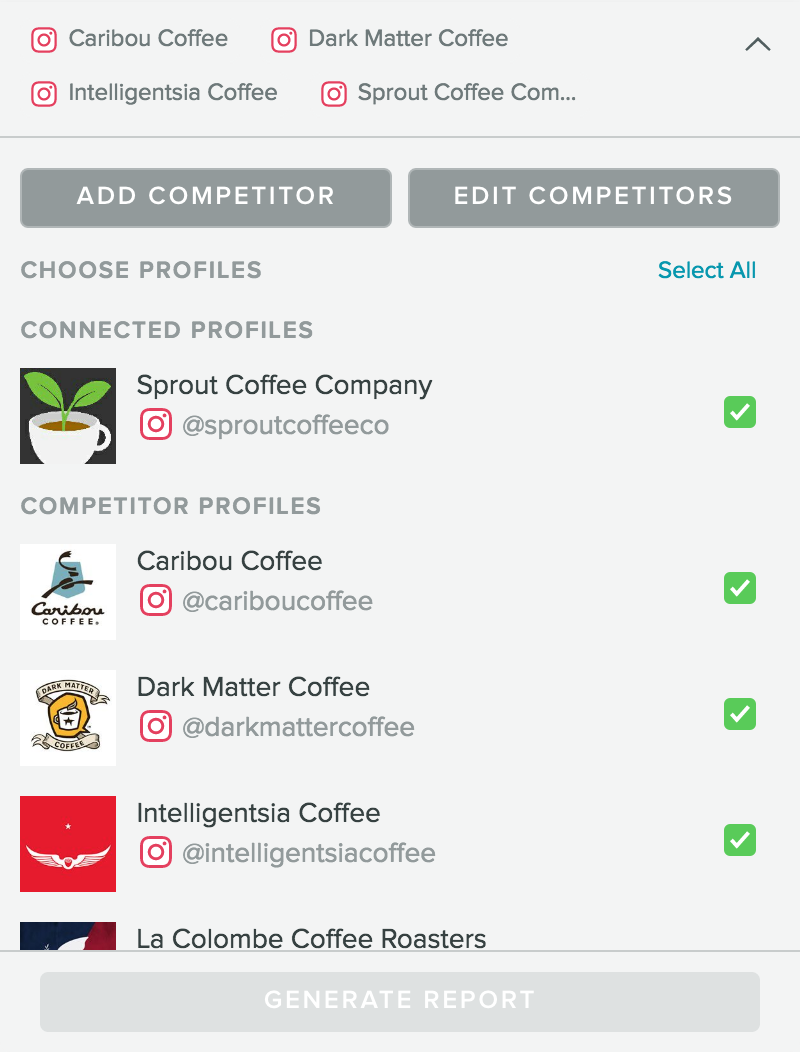 Note: The 20 profile limit for this report is per group.
In the upper-right corner, select date ranges and export options using the corresponding dropdown menus.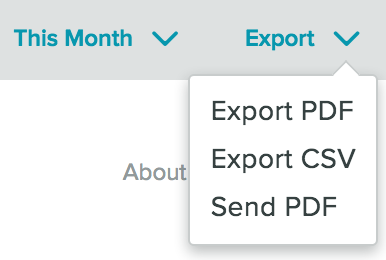 Additionally, click
About this Report
in the upper-right corner
to open the glossary, which defines each term presented in this report, section-by-section.