URL Metadata
URL Metadata is data embedded into a website's code that provides additional information about that site. Sprout Social allows you to preview and edit metadata fields that populate in the Compose window after you type in a URL.
Sprout Social utilizes a "scraper" to gather metadata from the linked website. It is important to note that not all website metadata is programmed the same, and some links will not populate all metadata fields.
Editing Metadata in Sprout Social
In Sprout Social, metadata consists of a link's thumbnail(s), title, URL and description. If you include any Facebook or LinkedIn pages in the Profile Picker, a metadata preview loads beneath the Compose box after you type the URL.
Note: Metadata preview is displayed whether a link is shortened or not.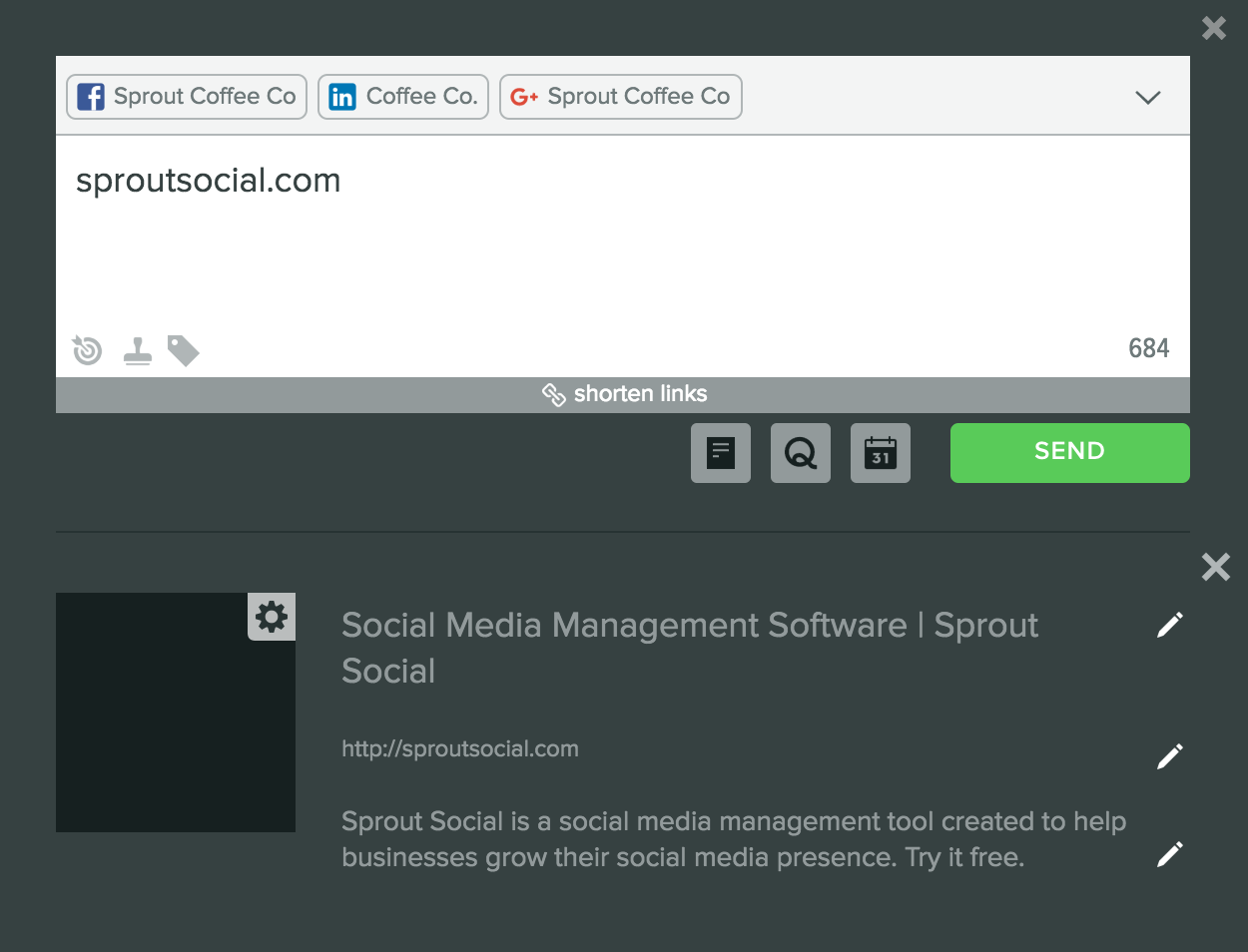 To edit the metadata, click on the title, URL or description in the preview panel. Any changes made are reflected in the link preview once published to the native network.
Note: Only LinkedIn and Facebook support metadata editing. Facebook only supports edits made to links if you are the verified owner of the page. Read more about Facebook link ownership.
Thumbnail previews are automatically generated when available. Click the arrows to cycle through the images in the carousel.
If you want to attach a different image, click the gear icon in the thumbnail preview. This will allow you to upload an image from your hard drive, attach from the Asset Library, add from a URL or remove the thumbnail altogether.