Instagram Scheduling
Sprout Social allows you to schedule Instagram posts within the platform and, in conjunction with our mobile app, publish them directly to Instagram at the appropriate time.
Publishing Instagram posts using Sprout Social is a little bit different than other networks. The following how-to video is a helpful guide to get you planning, creating and managing your Instagram content in no time.
Some things to keep in mind
Instagram Publisher
The Instagram Publisher in Sprout Social is the person who will be responsible for actually publishing a post to Instagram. If a person shows up in the Choose Publisher list in the compose window, it means they have both Full Publishing permissions for that Instagram profile, and they've also enabled push notifications in their Sprout Social mobile app. 
If a team member disables Sprout Social push notifications on their mobile device, they will no longer show up in the Choose Publisher list.
Note: Only one person can be selected as a Publisher. Publishers can be changed prior to the scheduled posting time by editing the post.
Instagram Notifications
When an Instagram post is ready to be published, the Instagram Publisher will be sent a push notification to their device. The Notifications section under the Publishing tab will allow you to monitor and manage these notifications.
Notifications can be Marked as Complete, Deleted or Resent.
If a push notification has been sent to the Instagram Publisher but not pushed into the Instagram app, a yellow clock icon will appear in the upper left corner of the notification.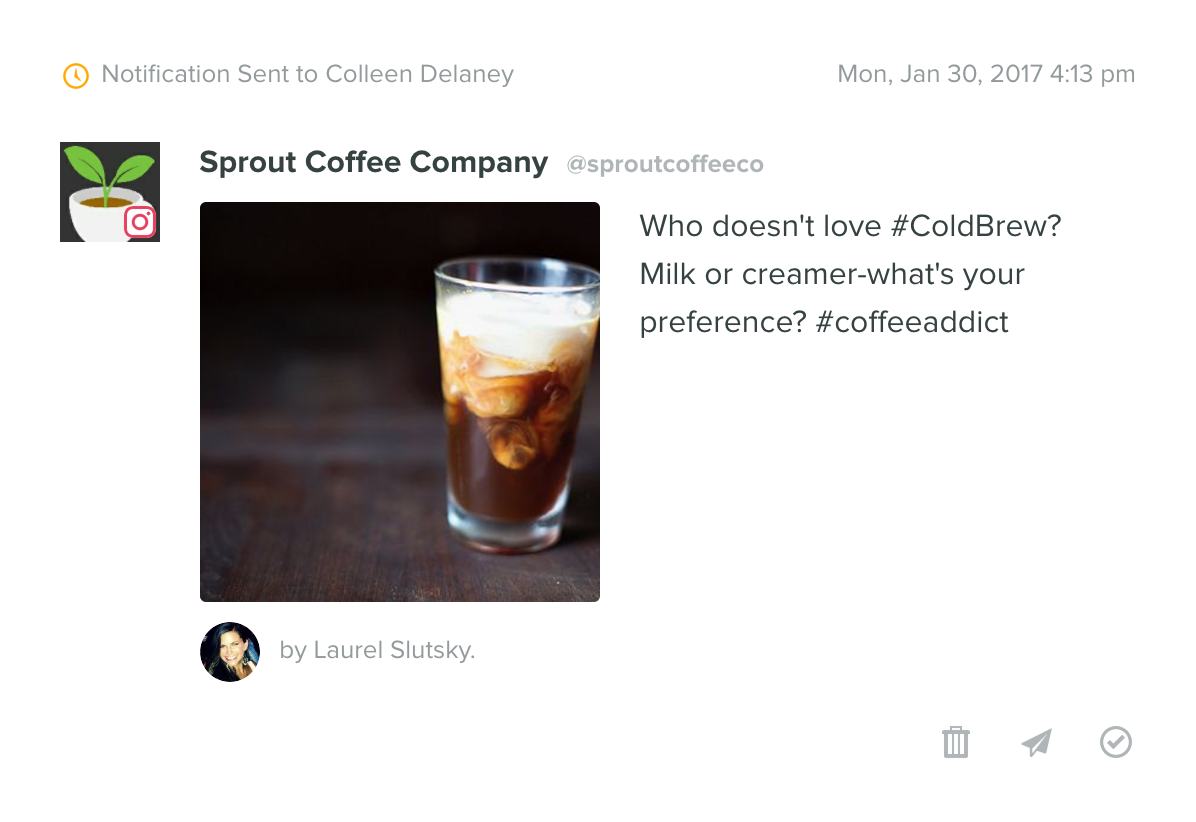 Once the Instagram Publisher sends the post to Instagram via the mobile app, the yellow clock icon will switch to a green paper airplane icon.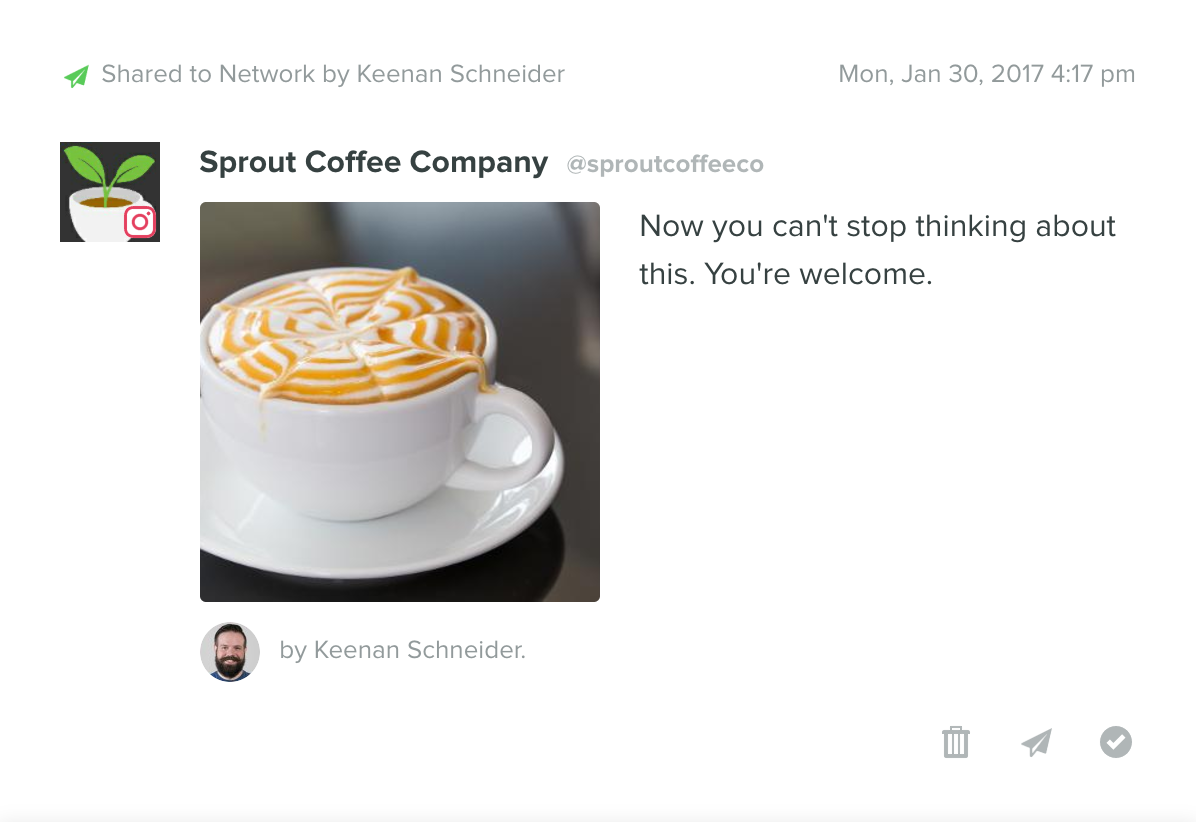 To verify if the post was successfully published to Instagram, use the Sent Messages report.
Note: Instagram Publishers cannot be changed after the notification has been sent. If you need to choose a different Publisher after a notification has been sent, delete the notification and recreate the Instagram post.
Message Tagging
Customers on our Corporate and Enterprise plans can easily incorporate Instagram content as they plan out their content calendar by tagging messages as they're being composed. However, due to API limitations, Instagram posts that are tagged as they're composed will not retain their tags after they've been published. To gather reporting data for the Tag Report on these posts, they will need to be tagged from the Sent Messages report after they've been successfully published to Instagram.