Bambu to Employee Advocacy Transition FAQs
Bambu by Sprout Social became Employee Advocacy by Sprout Social on October 3, 2022.
What's changed?
We've updated the logo to match the new product name, so anywhere you previously saw "Bambu" you'll now see "Employee Advocacy."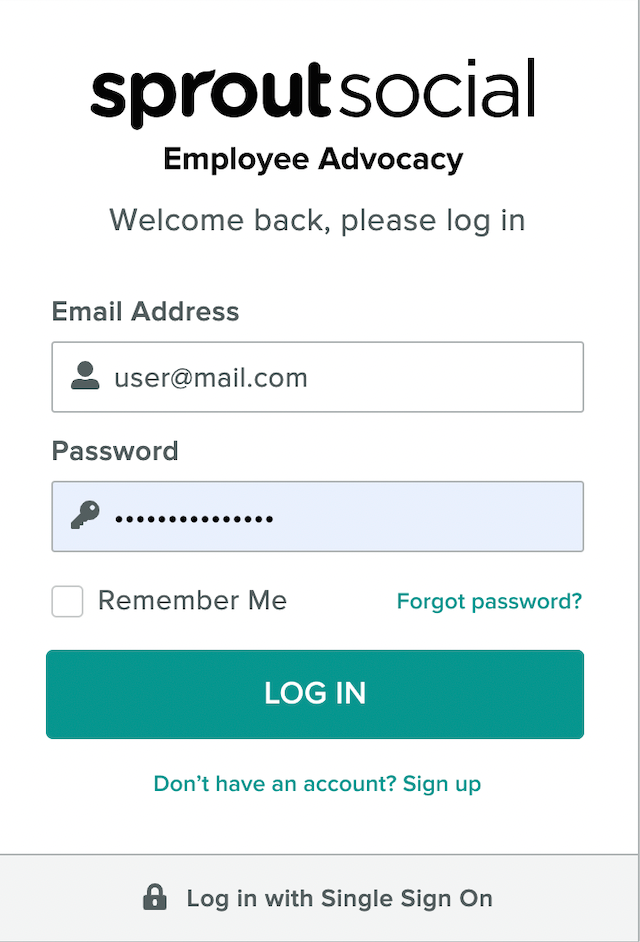 You can also now create your LinkedIn advocacy posts right from Sprout. We plan to add more networks and story type integrations in the future.
What URL do I use?
Any old URLs on app.getbambu.com will be redirected to the corresponding advocacy.sproutsocial.com location. This includes URLs like the generated invite link URL. Even though your old URLs will redirect, you should still navigate to the new URL to log in to Employee Advocacy.
Which domain do Employee Advocacy emails come from?
Emails that previously came from getbambu.com will now come from the sproutsocial.com domain.
What happens to my custom branding or custom domain with this change?
Any custom logo or color you've applied to your account will continue to exist. For more information on uploading a custom logo, see this Help Center guide.
Your custom domain format will change from [name].getbambu.com to [name].advocacy.sproutsocial.com. Sprout will redirect your old URL for about six months.
How are my integrations through your Public API or SSO impacted?
Sprout will continue to support any previously configured integrations. If any changes are needed, we will follow up directly with the recommended steps. SSO providers are aware of the rebrand and are working on updates, but you will continue to see the old logo and product name until these updates take effect.
If you have an existing OneLogin or Azure Active Directory SSO integration, you'll need to change your tile display name within your OneLogin or Azure portal.
Have the IP addresses of the new domain (advocacy.sproutsocial.com) changed?
No, the IP addresses remain the same.
What happens to the mobile app?
The mobile app name will change to Advocacy. You'll be able to find the app by searching for "Advocacy by Sprout Social" in the app stores. If you have automatic updates turned on, you'll see the new name immediately. Otherwise, you'll continue to see Bambu until you download the new version.