How do I respond to Facebook messages in the Smart Inbox?
A reply screen opens when you click

on a Facebook message. Sprout supports both adding comments to the original post as well as replying to a comment in a thread. From the dropdown menu above the compose box you can select which profile your response will come from.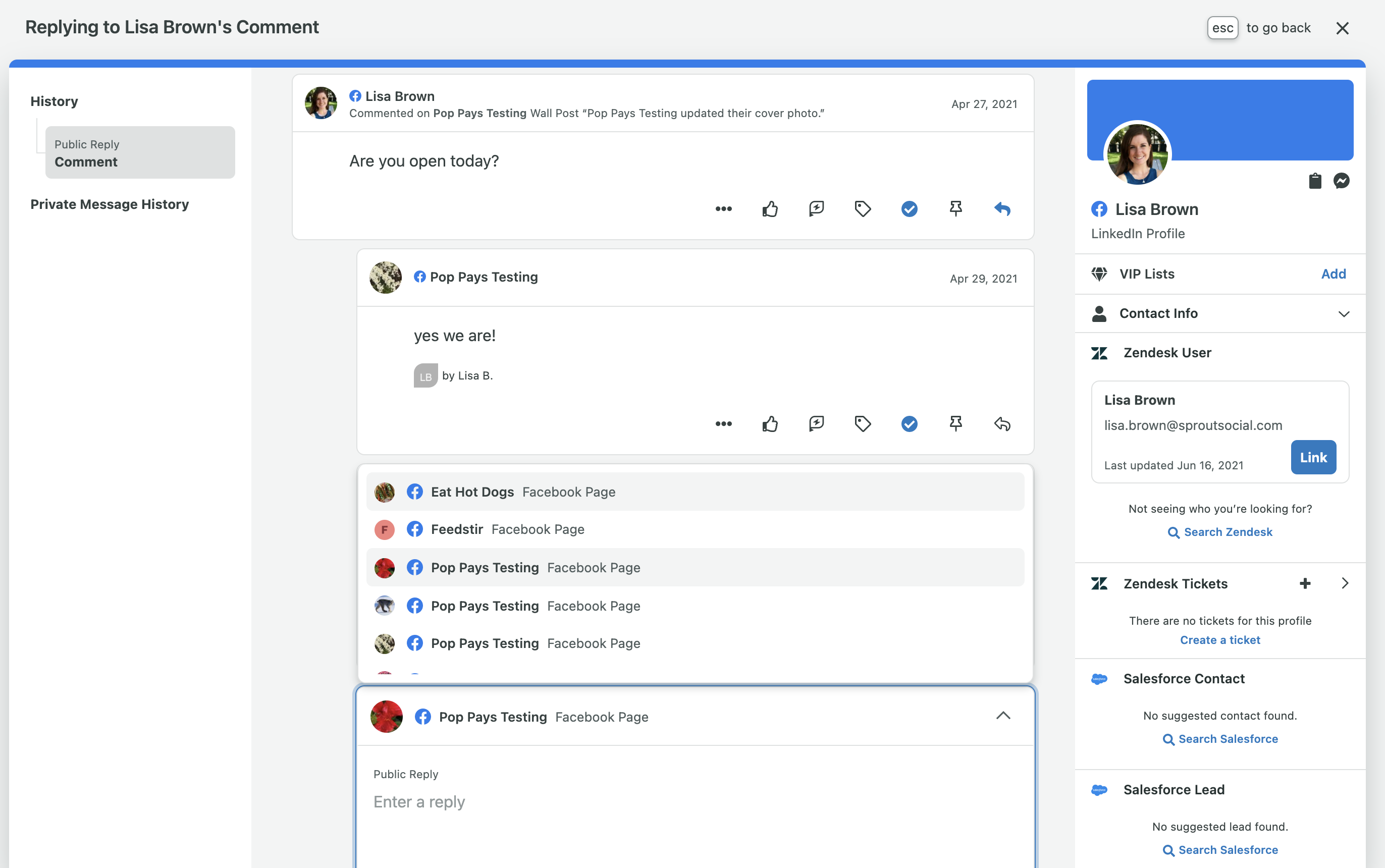 You can take the conversation from public to private by clicking Switch to Private Message, or view your Private Message history at any time by clicking Private Message History on the left navigation area. You will not be able to switch a conversation from public to private if a user's Facebook settings prevent you from doing so.
How do I use Facebook Hide Replies?
You can hide Facebook wall posts and comments directly from the Smart Inbox. This ensures you can protect your audience and brand image by eliminating spam and insensitive content from your Facebook posts.

Just like your reply action, click

for the wall or comment and then click Hide on Facebook. After you hide the comment, a banner appears on the message letting you know it was hidden. Click unhide on the banner to show the comment again.