How do I respond to Instagram messages?
From the Smart Inbox in Sprout Social, you can filter to view all of your Instagram messages. Use the Filter menu to select the Instagram profiles you want to view messages for. Select the relevant Message Types, Tags and any additional filters.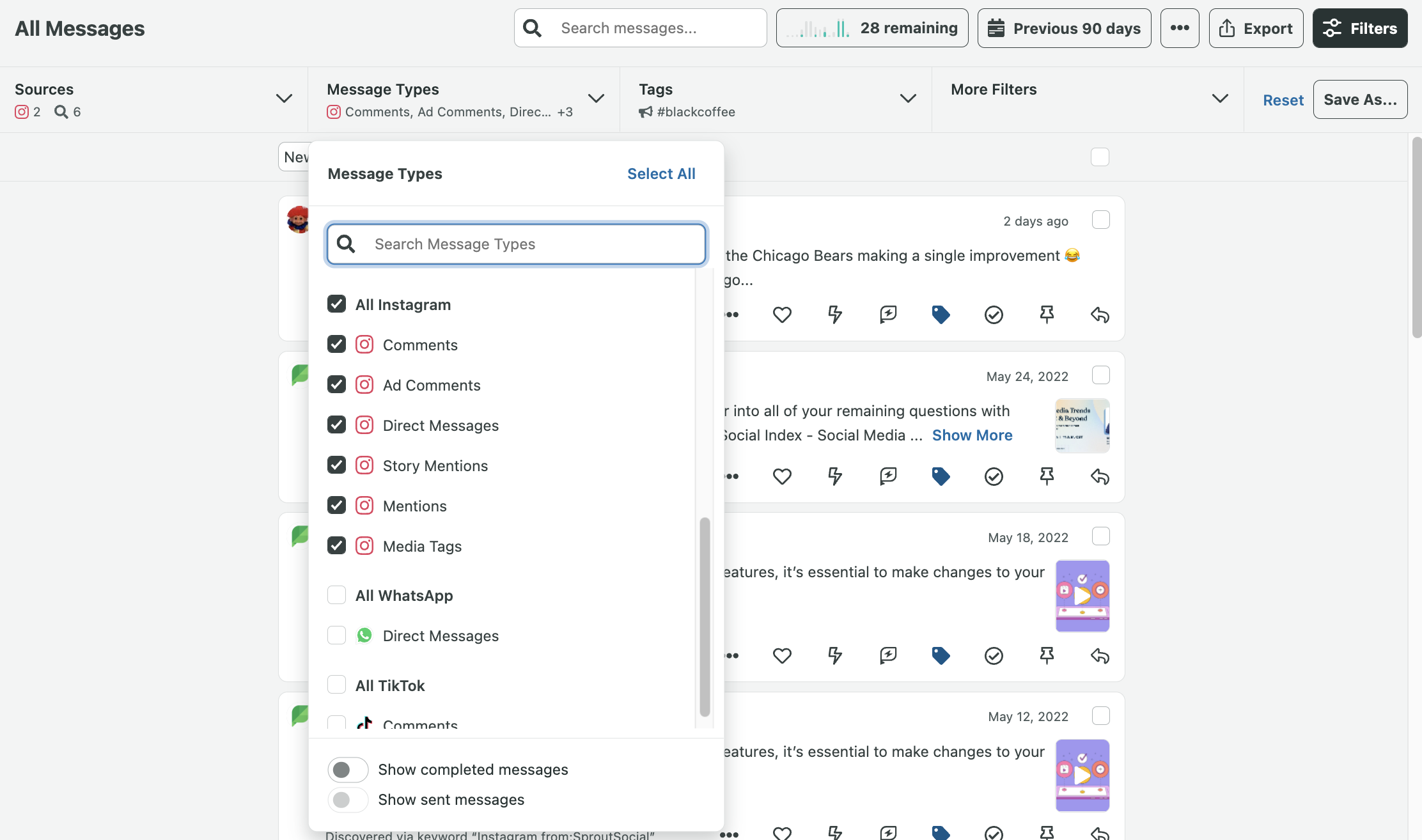 To respond to an Instagram message:
Click for the Instagram message you want to reply to. The reply screen appears.

Enter your response to the comment or message.
Click Send or Submit for Approval based on your workflows.
You can also view your message history with the Instagram user by clicking Private Message History on the left panel of the reply screen.
Note: Due to API limitations, Instagram avatars don't appear and profiles appear as Private regardless of actual status. Click the Instagram profile to navigate to that profile natively.
What other message actions can I take in the Smart Inbox?
You can hide Instagram comments and ad comments directly from the Smart Inbox. This ensures you can protect your audience and brand image by eliminating spam and insensitive content from your Instagram posts.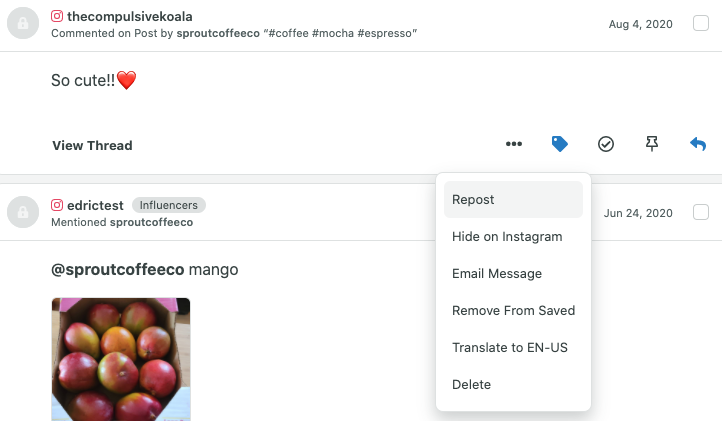 Just like your reply action, click

for the comment and then click Hide on Instagram. After you hide the comment, a banner appears on the message letting you know it was hidden. Click unhide on the banner to show the comment again.