How do I respond to TikTok comments?
Using the Smart Inbox you can reply to comments left on your TikTok videos. Navigate to Smart Inbox > All Messages to view your TikTok comments.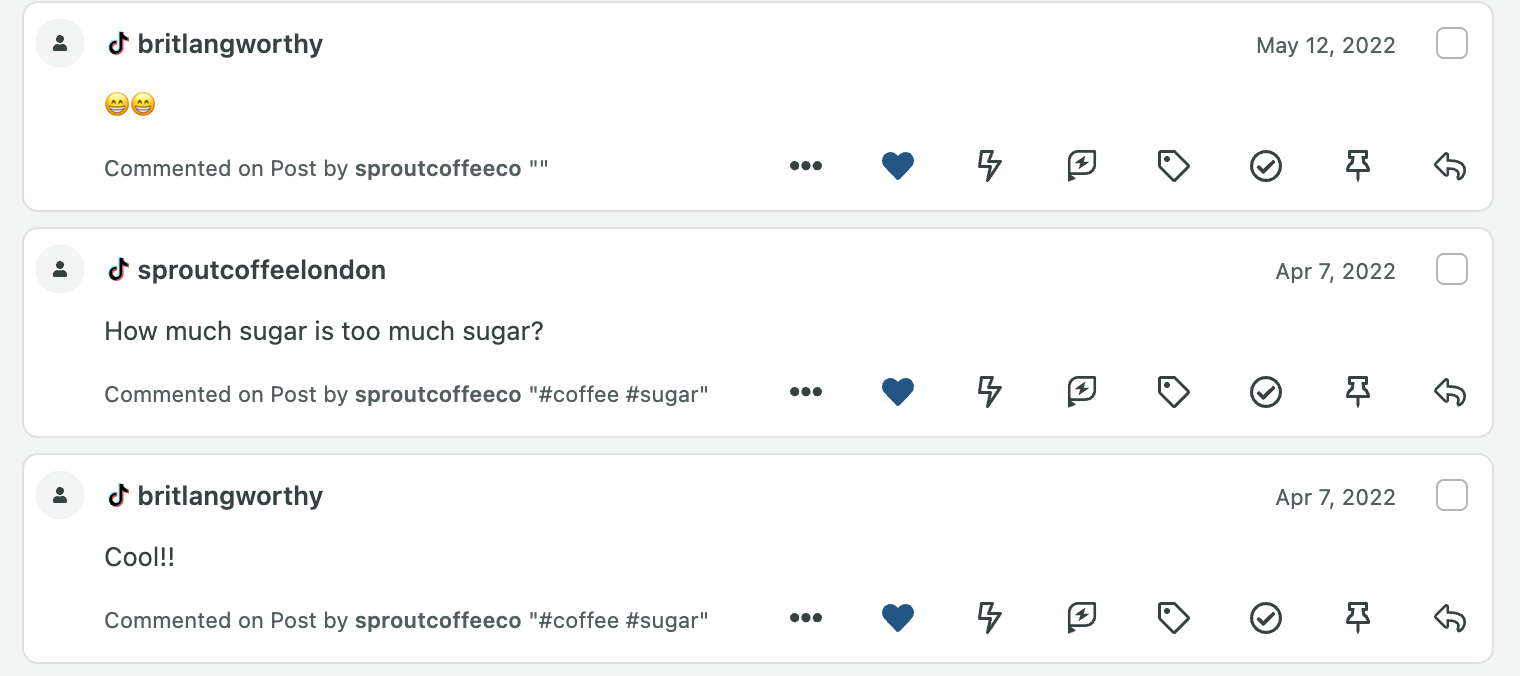 From the Sources dropdown in the Smart Inbox, select the TikTok profiles you want to review and respond to comments from.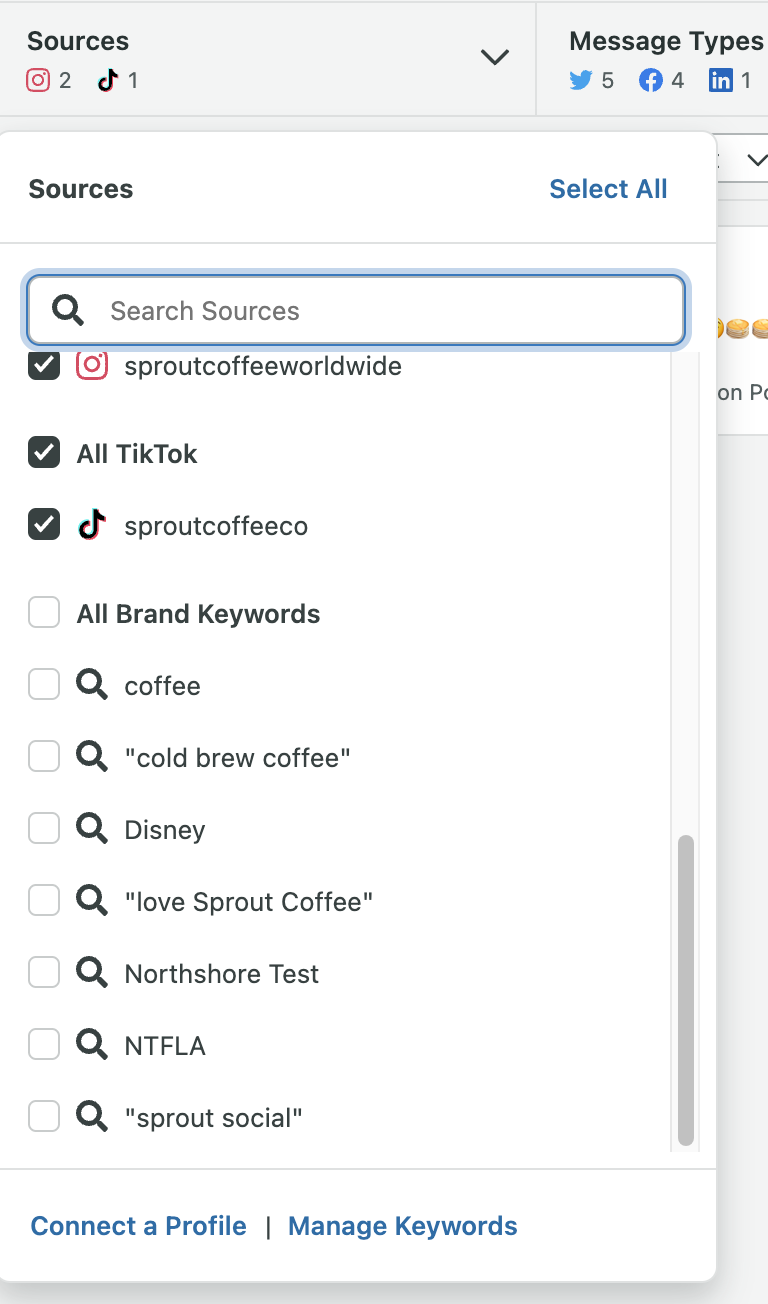 In the Message Types dropdown, you can also select to view only TikTok comments.

Click
to reply to a comment. You can include a Saved Reply or an emoji in your response. You can also include TikTok users in your VIP Lists or leverage any of the Sprout help desk or Salesforce integrations with user information, too.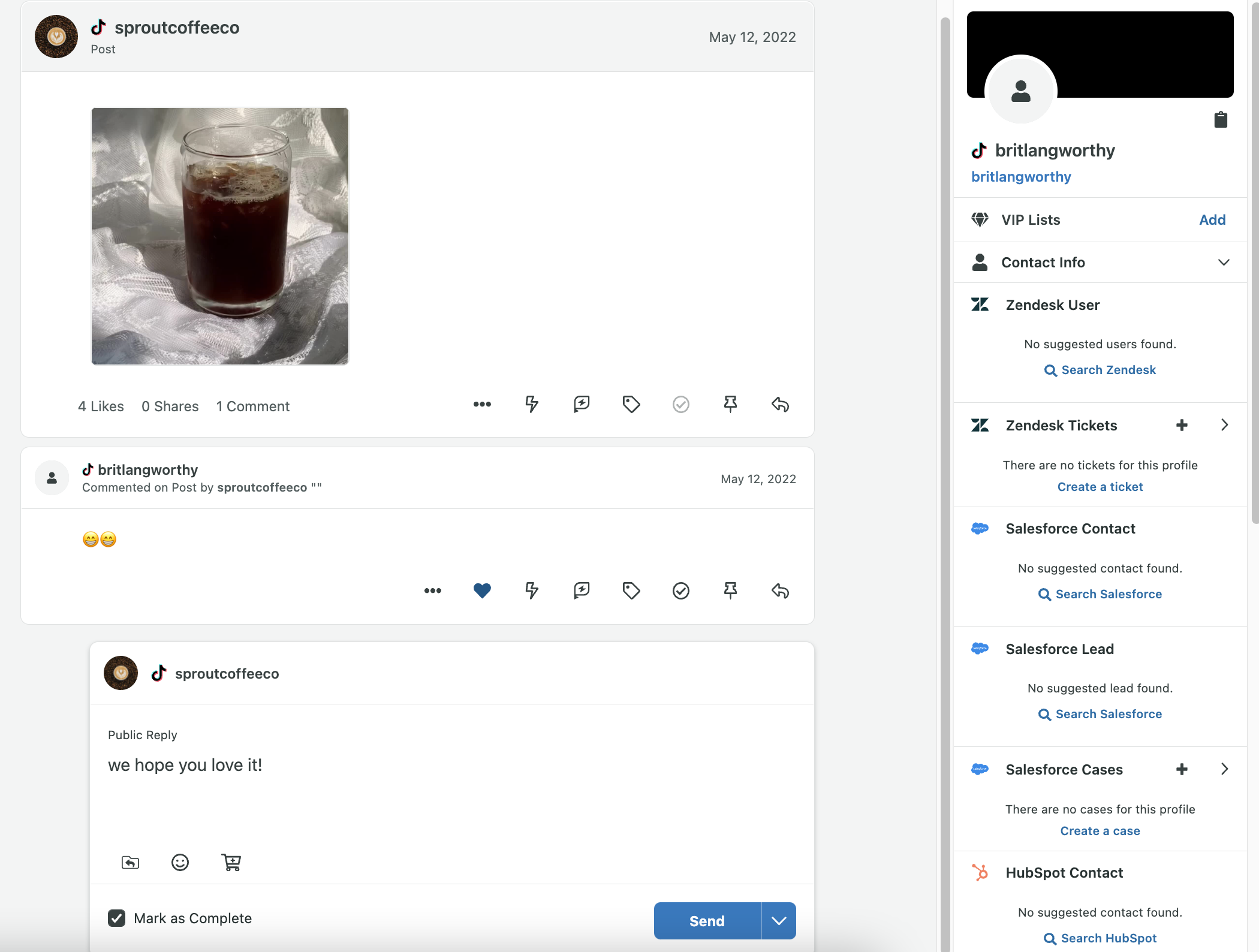 What other actions can I take on TikTok comments?
You can also:
Like a comment
Apply a Sprout tag
Start an internal conversation
Create a task
Mark the comment as complete
Use the overflow menu to select more actions

Use the icons on each comment to select the options you want to apply to your comments.
For example, if you need a particular team to reply to a comment or follow up with a user directly, use to create a task and assign the comment directly to a team member.
What other Smart Inbox features apply to TikTok comments?
You can also view TikTok comments in Custom Inbox views, as well as in the Completed view.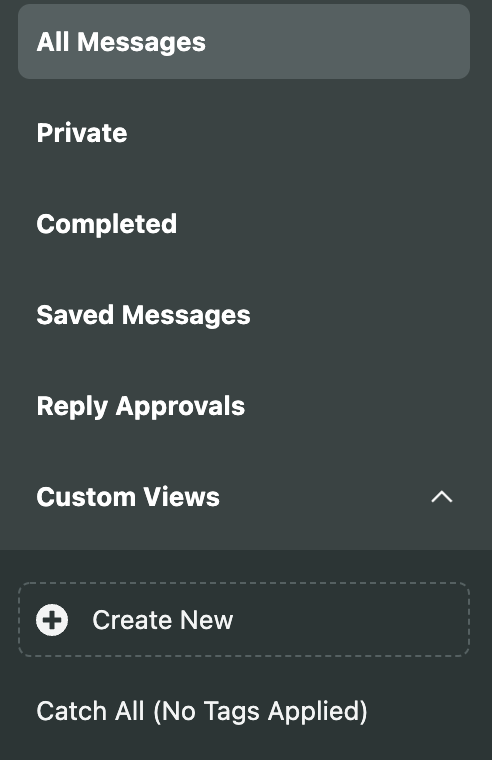 Additionally, any Automated Rules set up for your Group also apply to TikTok comments. If you're on the Advanced Plan, you can also apply Inbox Macros to your TikTok comments as well.