Employee Advocacy mobile
Employee Advocacy makes it simple to find and share great content on both desktop and mobile. Employee Advocacy is a great app to take your experience on the go and share content right when you discover it.
Downloading the app
Employee Advocacy is available for both iOS and Android. Use the following links to download the apps to your device(s):
Overview
Employee Advocacy's mobile experience is built around reading stories and sharing them to your connected social networks. Administrative features, such as inviting users, managing teams or viewing reports and curating Stories aren't available.
When you open the Employee Advocacy app, you see your feed of shareable Stories. Toggle between Stories, Scheduled and Shared by tapping at the top of the feed.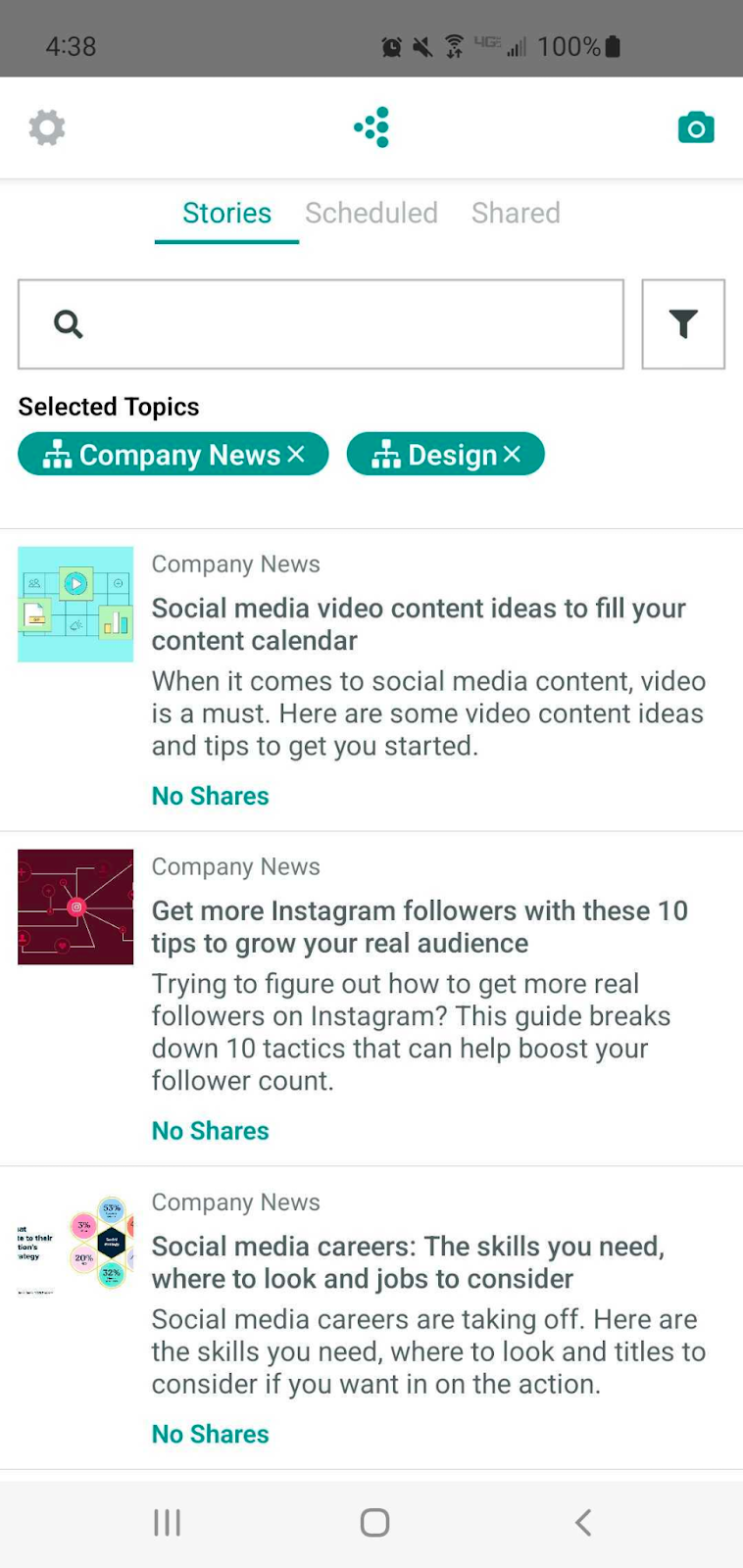 Tap a story to read it.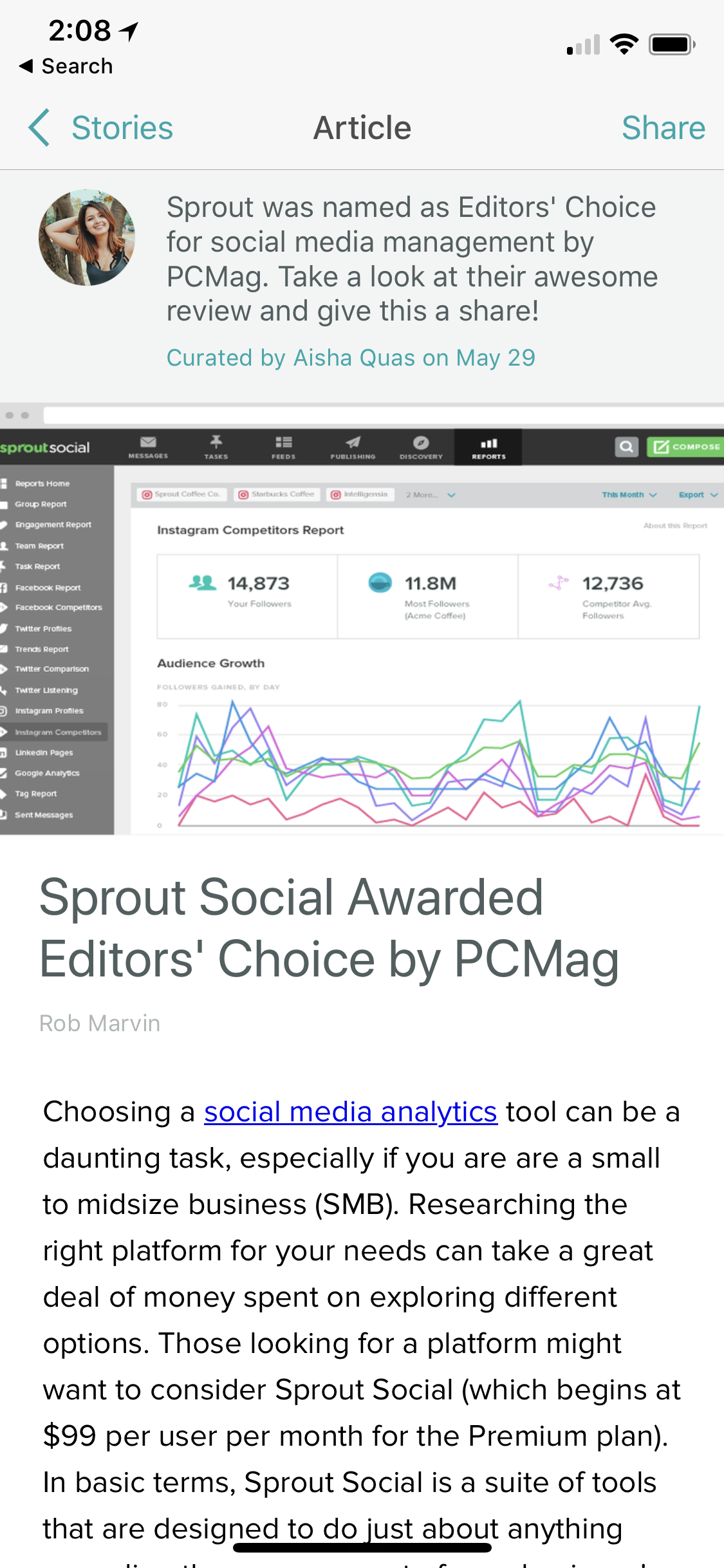 Tip: If the curator included a note, you can tap the note at the top to expand and read the entire message for additional context.
Tap Share in the upper-right corner to choose which network to share to.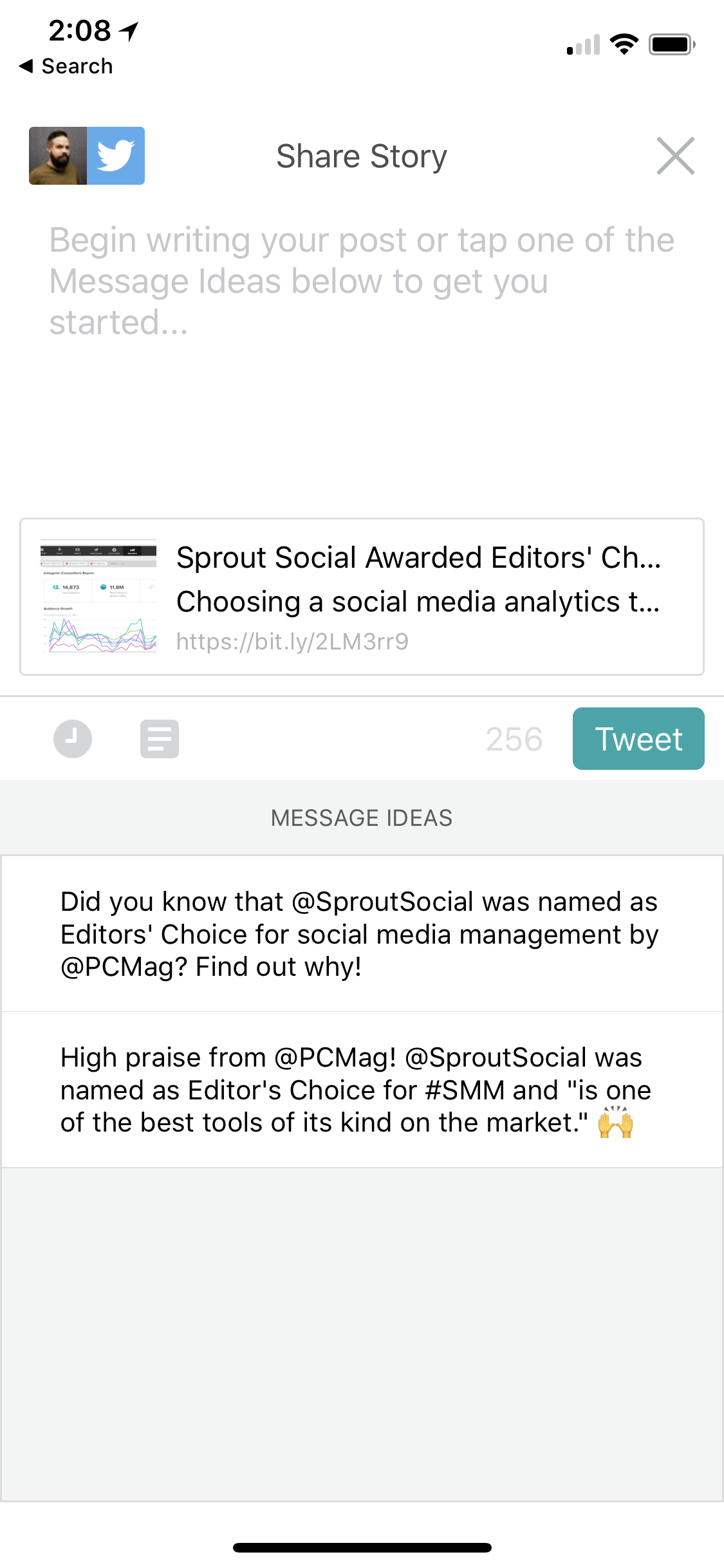 You can send a post immediately by tapping the button on the right side. Or you can schedule for later delivery by tapping

. You can also select Choose the best time for me to use Sprout's AI-powered Optimal Send Times to determine the best time to post based on your timezone and selected networks.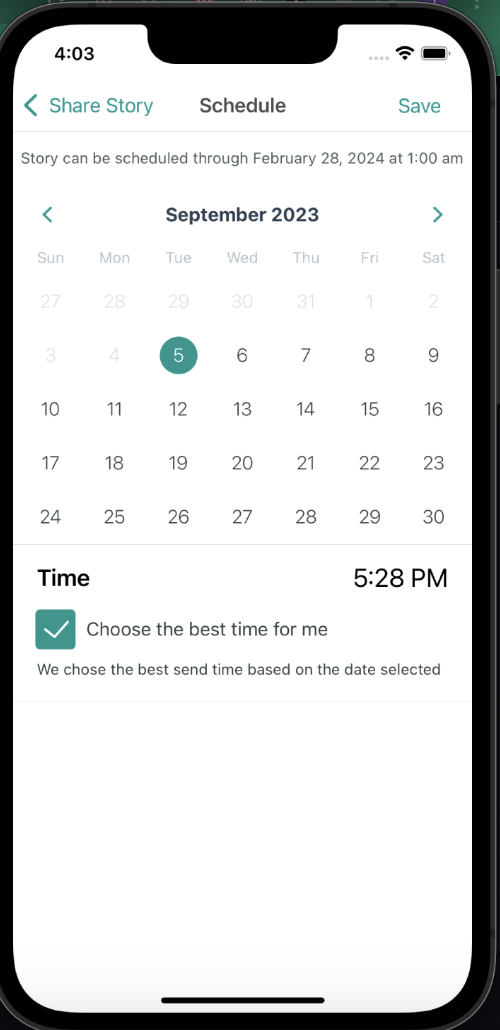 Suggesting a photo
While Employee Advocacy's mobile experience focuses on reading and sharing, team members can also suggest photos directly from their iOS or Android devices. Admins and Managers can approve suggested photos so other team members can share them to their own social networks.
To suggest a photo, tap 

 in the upper-right corner. Then choose to share from your library or by taking a new photo.
Note: You may need to give Employee Advocacy permission to access your camera or photo library if this is your first time using the app.