Connecting social profiles to Employee Advocacy
Connecting your social profile to Sprout's Employee Advocacy tool ensures you can amplify your company's content to your social channels.
You can connect one of each of the following profiles:
Twitter profile
Facebook Business Page
Instagram Business Profile
LinkedIn personal profile
Note: You can post to your personal Facebook profile through Employee Advocacy, but you can't connect a personal profile to Employee Advocacy.
To connect your social profiles to Employee Advocacy:
Click your name in the upper-right corner of the screen.
Click View Your Profile from the dropdown.
Click Connect for the social profile you want, and then follow the relevant prompts presented by each social network.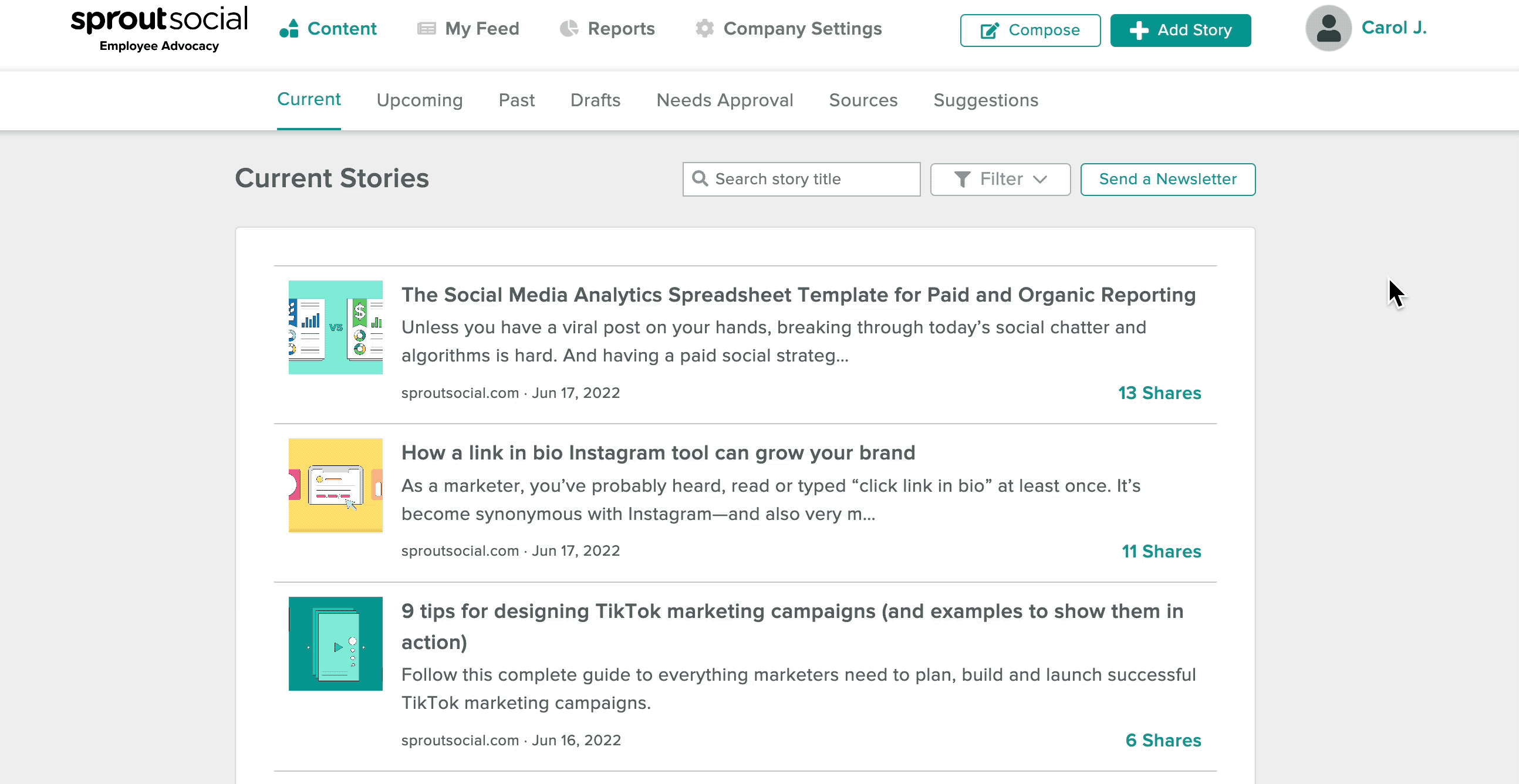 When you're successfully connected, you can start sharing stories with a single click.
Note: Only the user who connected the profile to Employee Advocacy can share stories to that profile.