How do I use Instagram DMs on mobile?
You can access Instagram DMs in Sprout's iOS and Android applications.
It's important to note, however, you must complete prerequisites and a profile re-authentication through Sprout's desktop version before your DMs will appear in your Smart Inbox. You cannot complete this process through the mobile application alone.
Tip: Keep this article open on your phone while perform the following steps in the desktop app.
Get your Instagram DMs on mobile by:
Completing the required prerequisites.
Re-authenticating your Instagram Business Profiles through the desktop version of Sprout.
Enabling push notifications on mobile.
Once you complete the steps above, you can start responding to Instagram DMs on Sprout's iOS and Android apps.
How do respond to Instagram DMs on Sprout's mobile apps?
You can take your Instagram DMs on the go with Sprout's iOS and Android app. Make sure you complete the required prerequisites and re-authorize your profiles before trying to access your DMs in the mobile app.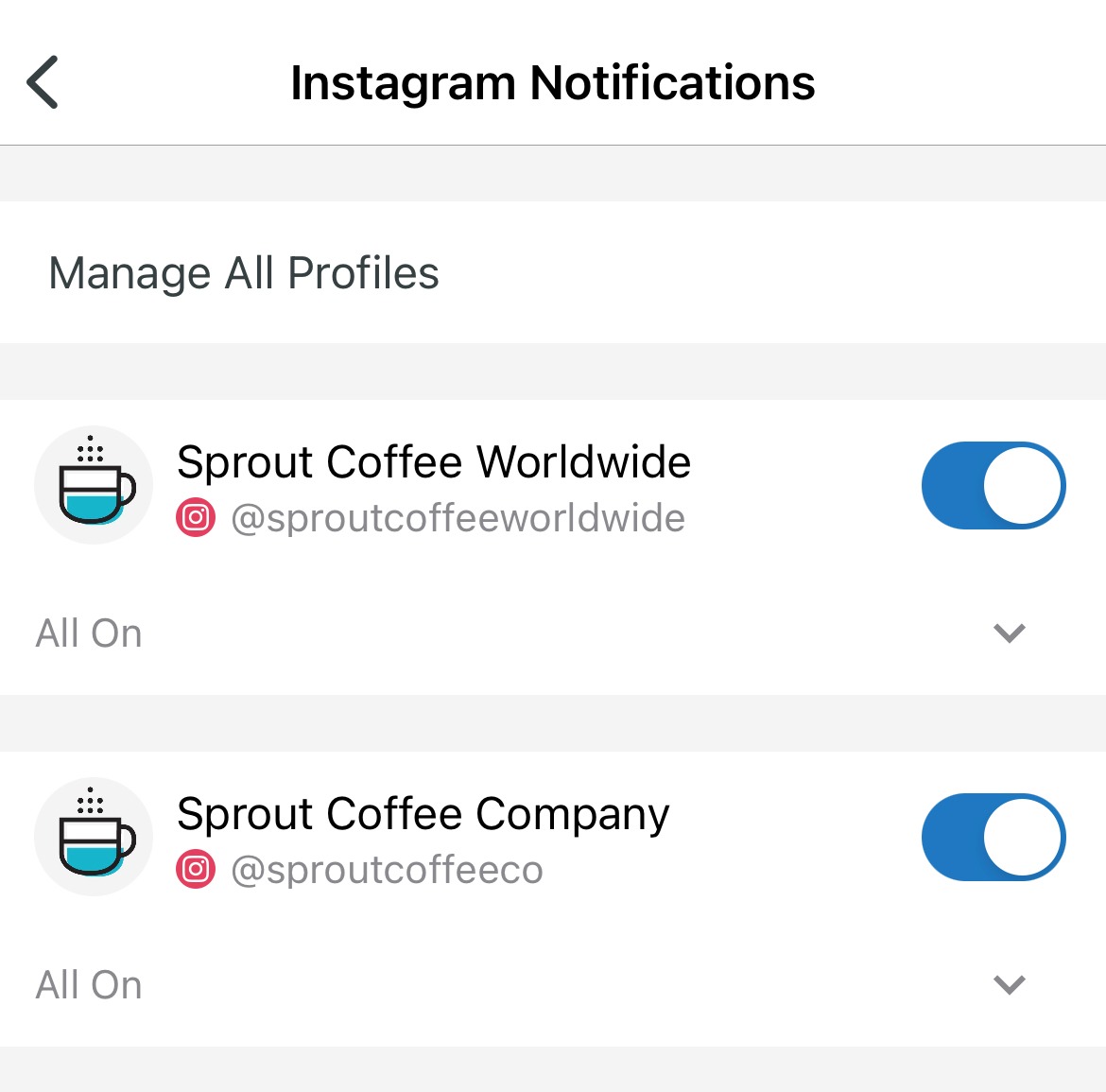 Enable push notifications
To enable push notifications for Instagram DMs on Sprout's mobile app:
Tap .
Tap Notification Preferences.
Tap Instagram.
Tap the account you want to receive push notifications for.
Toggle on/off the notifications you want to receive.
Now you receive push notifications for DMs, Story Mentions and Mentions.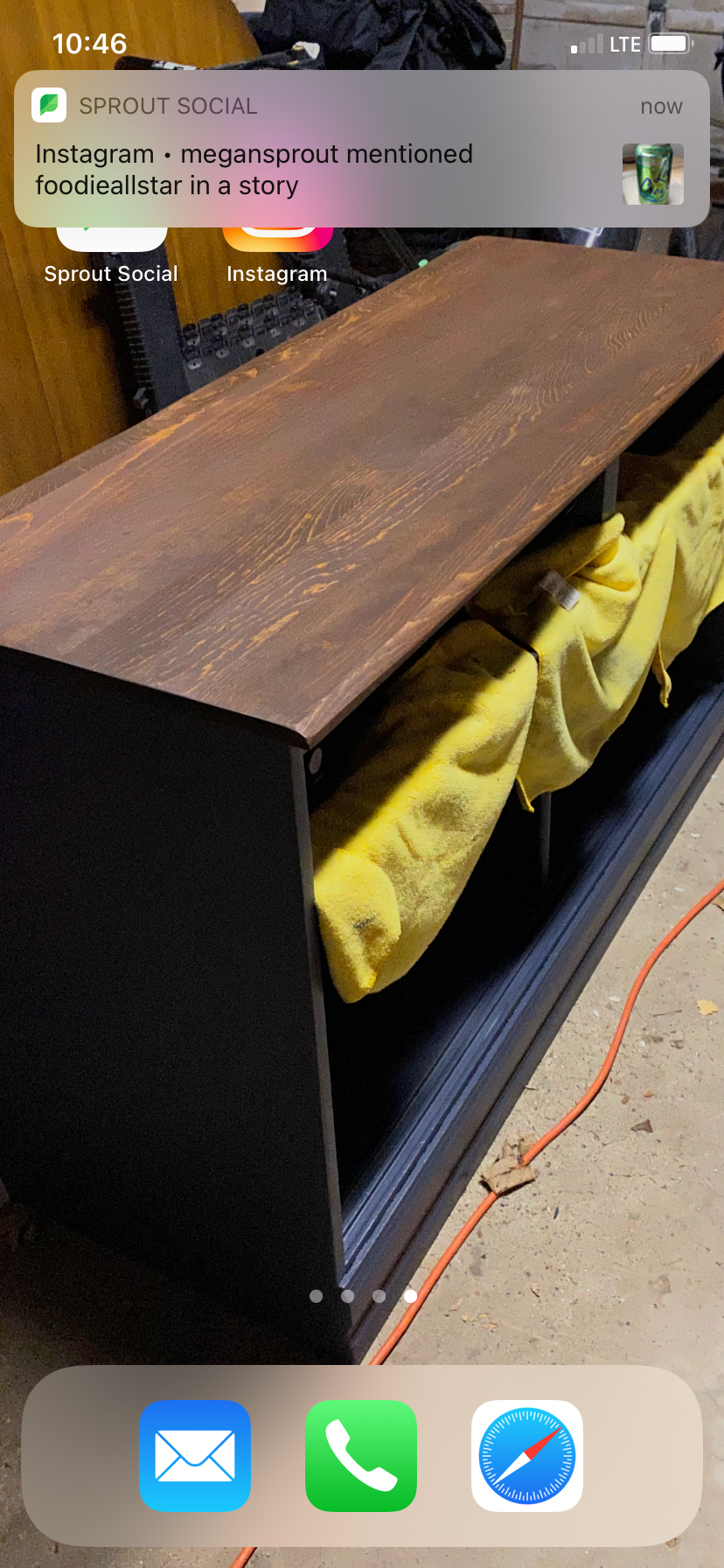 Replying to an Instagram DM
From the Smart Inbox on mobile, you can see and reply to your DMs.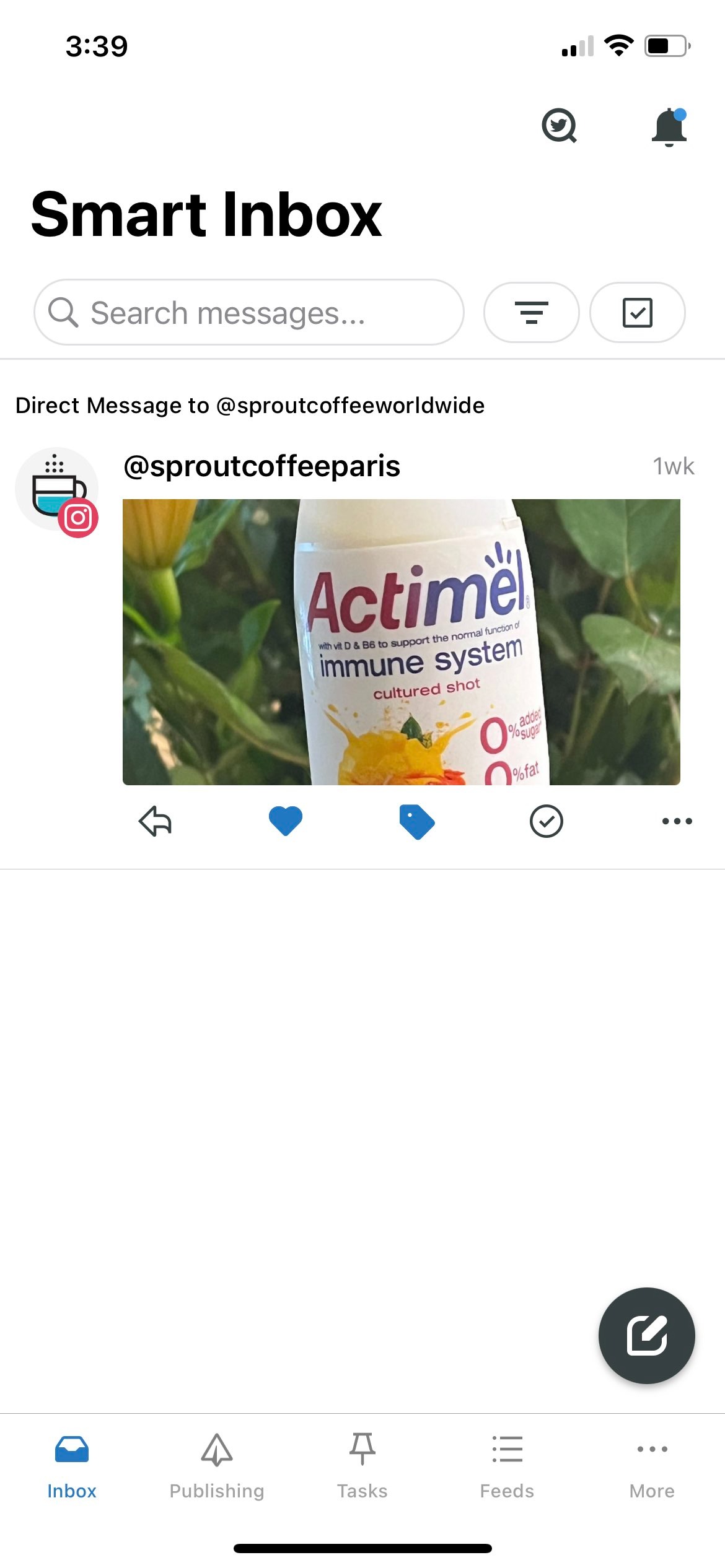 You can reply, like, tag and mark messages complete. To reply to an Instagram DM, tap

. The DM opens in a chat window.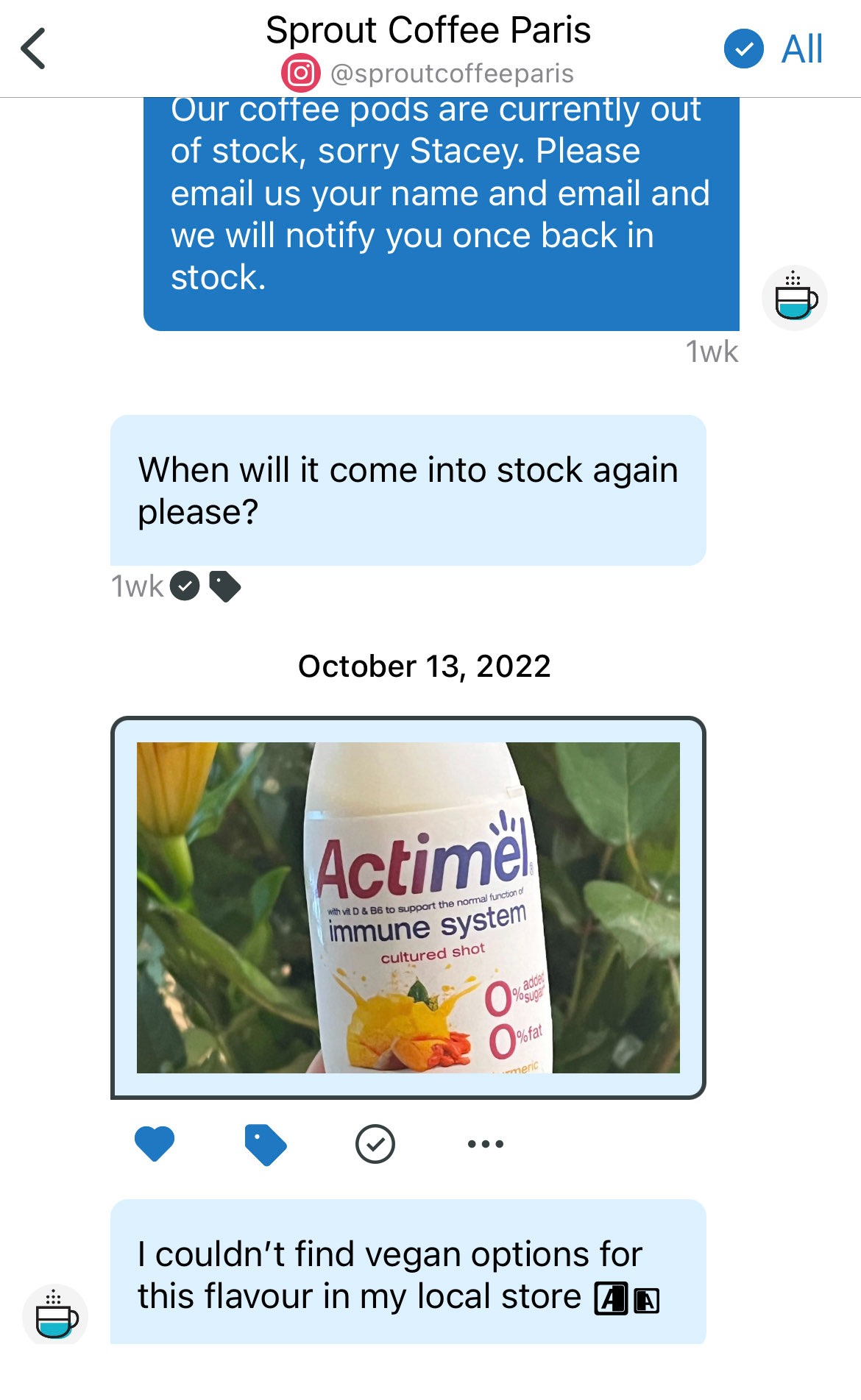 You can also reply to a Story Mention by tapping

.