November 2020
Releases this month
November 2, 2020
Location tagging in Sprout is no longer available for Facebook and Instagram
Facebook and Instagram no longer provide location search and tagging to third-party tools via the Content Publishing API. This means that you can't tag locations in your Facebook or Instagram posts using Sprout Social. This change comes from Facebook and Instagram to maintain the safety and integrity of the Instagram community. Moving forward, you can't tag locations in your Facebook and Instagram posts in Sprout.
November 13, 2020
Showcase the impact of your social posts with the enhanced Post Performance Report
The Post Performance Report now shows a unified view of your social post performance across all networks, rather than viewing each network in isolation. This unlocks powerful reporting to share with your stakeholders, while providing more detailed data on your posts across different networks in a single view. Now you can see trends across all your networks with a report that cuts out the noise and hones in on the full view of your social performance.
For details about the updates to the report, review this overview. Ready to dive in? Check out this helpful how-to.
November 19, 2020
Add up to 60 VIPs to your VIP list on the Professional and Advanced Plans
Before, you could only have 20 VIPs on your custom VIPs lists. This helped you quickly see who your influencers, customers and fans are throughout Sprout. Now, you can add up to 60 VIPs to your list across your social profiles.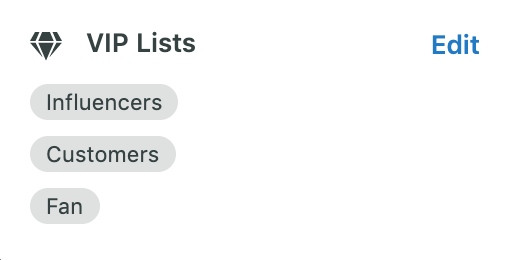 Ready to increase your VIP list? Check out this how-to overview.
November 20, 2020
Share links to your monthly Publishing Calendar
Now, you can share the monthly view of your Publishing Calendar in Sprout to stakeholders and other team members. The month view provides an overall count of your posts going out for the month, along with visibility into the story you're telling on social.
Is it time to share your publishing calendar? Review this how-to for information on how to share this view.
November 30, 2020
Copy asset descriptions from your Asset Library for easy publishing
Now you can easily include copy for your posts by copying the description text for your assets directly from the Asset Library. You can also access and copy the description text if you only have Viewer access to the Asset Library.
Learn more about asset functionality in Sprout's Asset Library with this overview.