How do I downgrade or cancel my plan?
How do I downgrade my plan level?
If you're looking to change your plan to a lower tier, send an email to your Customer Success Manager from the email connected to your Sprout account and confirm the plan name you'd like to use.
How do I remove users?
If you happen to remove a user in the middle of your billing period, the seat remains open until the next billing cycle, in the event you would like to replace that user. 
If you wish to remove a user from your account, navigate Account and settings > Settings > Users & Social Profiles. Select the user you'd like to remove from the list beneath Your Company, then click

  in the top-right.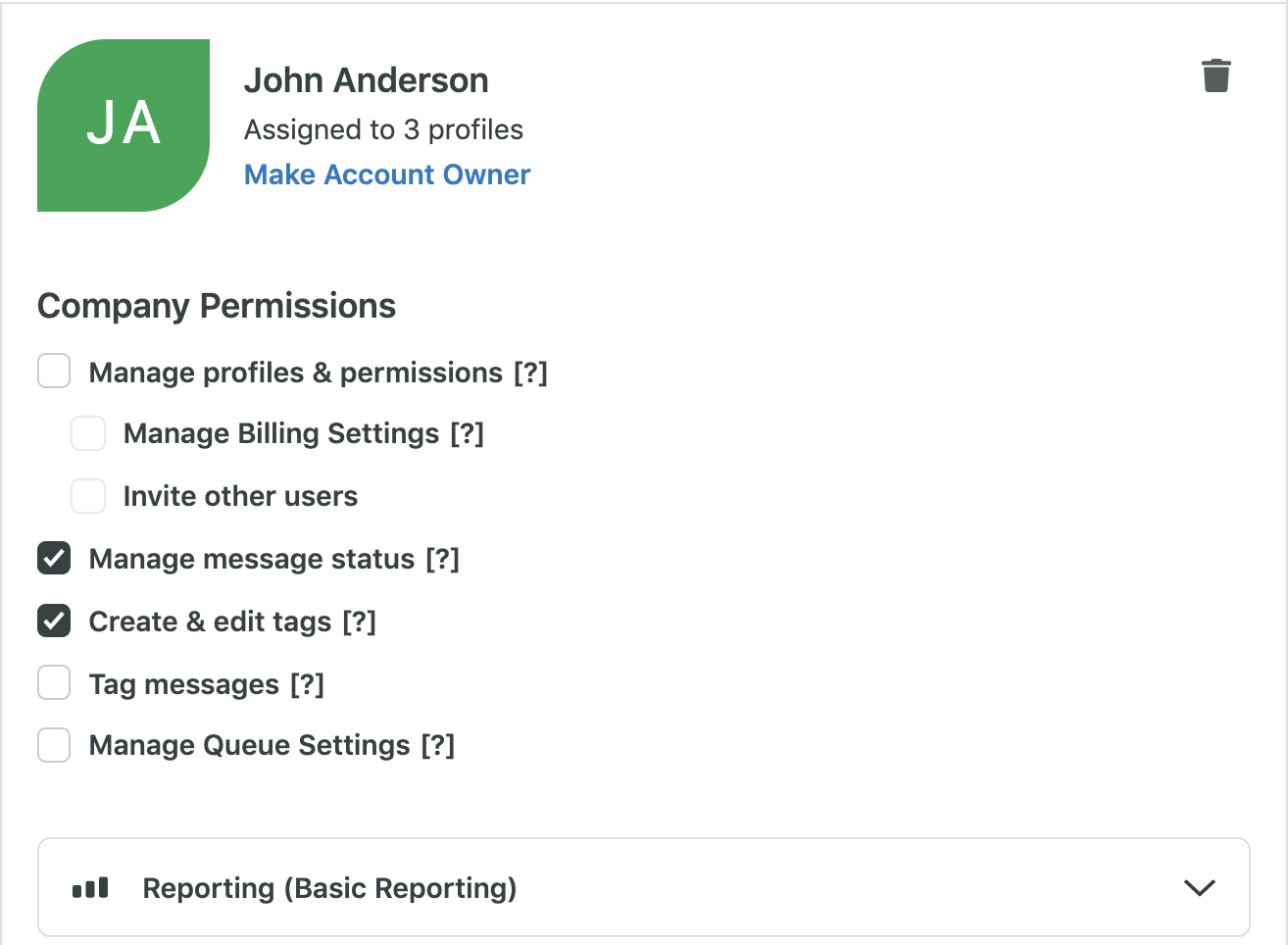 Next, a confirmation modal appears. Notice that all Cases assigned to the user you are about to delete get reassigned to the account owner. Any content that the user had scheduled, added to the Sprout Queue or saved as a Draft remains intact. Click Remove to finalize the process.

How do I cancel my account?
To cancel, you can click Account and Settings > Billing. Select Deactivate your account to start the deactivation process. Regardless of the type of plan you have, contract terms and pricing, Sprout automatically walks you through the cancelation process. In some cases, you can cancel on your own and other cases you may need to speak with a Customer Success Manager in order to cancel.